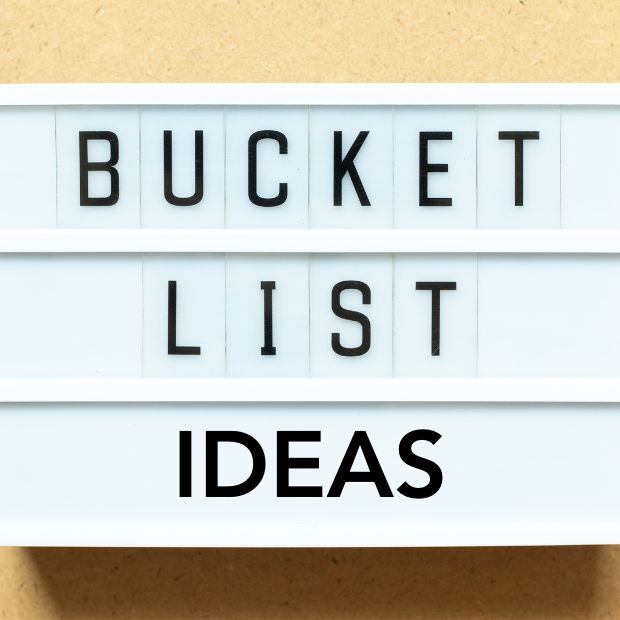 I saw many bucket lists on the web, but to me, they always lacked something. That's why I created my list of 103 ideas (100 or 101 lists are too conformist).
This is a list for ambitious people who want to achieve great things in life. It contains no-nonsense ideas about adventure, art, and personal development. Take a look, pick your favorites, and share it with your friends if you like it.
Here Are 103 Best Bucket List Ideas:
1. Study 5 best books about writing
Examples: On Writing Well, The Sense of Style, The Elements of Style, On Writing: A Memoir of the Craft, Bird by Bird: Some Instructions on Writing and Life.
2. Create a quaint artistic café
A small locale, with lots of coffee and books, international clientele, unique experience, occasional concerts, original cuisine, book readings, and a beautiful website.
3. Find a mentor
Find an original artist, writer, philosopher, scientist, adventurer, photographer, or movie maker – someone who can help you develop your skills and vision.
4. Study 5 great books about creativity & design
Examples: The Design of Everyday Things, Creative Workshop: 80 Challenges to Sharpen Your Design Skills, Steal Like an Artist, Show Your Work! Art & Fear: Observations On the Perils (and Rewards) of Art Making.
5. Complete the Dakar Rally
One of the best adventures you can ever have.
6. Volunteer abroad for 6 months
Save turtles in Thailand, rebuild cities after earthquakes, teach English in Africa, find new species in the Amazon forest, or help to prepare food and shelter for refugees. You can start your search for a volunteering job here.
7. Make a speech in front of a 1000 people
This might be a TED Talk, a recorded lecture, or something like a "March on Washington for Jobs and Freedom". You can prepare by reading No Sweat Public Speaking.
8. Jump with a parachute
Jump while surrounded by the beauty of nature. Eventually, try jumping from 25,000 feet without a parachute.
9. Get the car of your dreams
It doesn't have to be something super expensive, but something you would like to ride – like the Tesla Model 3, Subaru Forester, or Land Rover Discovery.
10. Write and publish 10 amazing books
Be it novels, poetry books, non-fiction books, memoirs, photography books, or children's books. If you don't have a clue about how to write, look at Start Writing Your Book Today.
11. Take part in a group coaching program or a creative challenge to develop your skills
This might be a 6-month program during which you'll vastly expand your knowledge and skills in any area.
12. Create an annual cultural festival in your city
Maybe it's going to be about ambient music, ethnic music, DIY, crafts, arts, science, or something else altogether. Festivals gain momentum slowly, but after a few years, you can attract huge numbers of people.
13. Run 10 half-marathons in 10 different cities around the world
In that way, you combine sports, travel, and adventure. You can find the best destinations for half marathons here.
14. Do paragliding
Do it above the sea, above the mountains, and the forests. You can check the best paragliding sites here.
15. Get a sailing certification and learn how to navigate small boats and yachts
With a certificate, you can sail everywhere you want (and be a bit like Ernest Hemingway). Here are certifications from The American Sailing Association. If you're not from the USA, you can find the right organization with a simple Google search.
16. Master the Spanish language
Spanish is one of the most useful languages on earth and lets you explore some of the most amazing places in South America. You can start by studying Easy Spanish Step-By-Step.
17. Develop new beneficial habits
Examples: eating mostly green food, getting up early, meditating, not obsessing over email, creating art every day, and exercising. To learn more about how habits work, read The Power of Habit.
18. Complete an Olympic distance triathlon
Swim 1500m [1,650 yd], Bike 40km [24.9 mi], Run: 10 km [6.2 mi] – you can do it!
19. Complete an off-road triathlon in one of the most scenic places in the world
It's still the good old swimming, cycling, and running, but this time it's even more exciting as it's an off-road experience.
20. Read 150 books from the "How to Read a Book" book list
It includes all the great classics and you can find the whole list here. 
21. Take a bungee jump from over 200 meters (656 ft.)
You can pick your spot from the 10 Highest Bungee Jumps in the World list.
22. Have the apartment (house) of your dreams
Why not? Maybe you want a heated floor in the bathroom, a terrace garden, a wonderfully equipped kitchen, or an underground garage spot.
23. Take care of a dog or a cat (or some other cute creature)
The quintessential experience of humans is befriending and taking care of animals. If canine or feline creatures are a bit too much for you, then how about a ferret, a hedgehog, or a turtle?
24. Practice yoga for one year with a great teacher
Doing yoga is one of the best things you can do for your health, energy, and emotional balance. If you don't want to go to a yoga center, you can check Yoga With Adriene channel on YouTube and do yoga at home.
25. Create a great viral campaign on social media
It should preferably be directed towards the good of humanity and bringing awareness to an important issue. To prepare, read Social Movements for Good.
26. Take a 1-month offline hike around the mountains
The mountains are calling you. When was the last time you unplugged for more than a few hours?
27. Visit the New 7 Wonders of the World
28. Learn how to shoot a gun
Right now you have peace and prosperity but you never know what will happen in the future. Maybe you'll need to protect your family so be prepared.
29. Fly a balloon
You don't have to fly all around the world like Richard Branson. A few hours in amazing scenery should be quite enough.
30. Fly into space
Soon you'll be able to take a commercial flight into space with Virgin Galactic.
31. Visit the Grand Canyon
This must be one of the most breathtaking places on Earth.
32. Go to the Summer Olympics
Instead of watching it on TV, go there and feel the atmosphere just once in your life. In 2020, the Summer Olympics will take place in Tokyo.
33. Learn horseback riding
It's not so difficult on an amateur level and can lead to many great adventures.
34. Learn how to speak French
Once you're equipped with English and Spanish, you just need some French to communicate around most places in the world. You can start by studying Easy French Step-by-Step.
35. Go for a meditation retreat for one month in India
In that way, you'll be able to disconnect, focus on what's important (the present moment), and meditate for 10 hours a day. I highly recommend the Dhamma courses.
36. Learn how to scuba dive
This skill will open doors into underwater ruins and coral reefs. You can check the courses on this website.
37. Visit the 10 most beautiful waterfalls on Earth
Feel free to get inspiration from this article.
38. Create a beautiful garden and an urban farm
It all depends on how much space you have. You can use your backyard, the terrace of your apartment, or even a basement. To learn how to produce your food, read Mini Farming: Self-Sufficiency on 1/4 Acre.
39. Go for an African Safari
Watch the sunset over the savanna, look at the stars, and run away from angry Elephants. Check out Safari Bookings and pick the best offer for you.
40. Visit the 10 most beautiful caves in the world
Caves are full of mystery and romance, and an emblematic setting for grand adventures. You can check the most beautiful caves in this article.
41. Complete the Budapest – Bamako Race
This is a more relaxed version of the Paris-Dakar race. Still, you ride from Budapest, through the south of Europe, and then through Western Sahara. 
42. Complete a horseback riding adventure
Create a route and try to reach your goal within 10 days. You'll feel like exploring new frontiers.
43. See the Northern Lights
This item must be included in every bucket list because it's freaking amazing.
44. Go for a two-week survival camp somewhere in the wild
You'll learn how to get food from the forest, find water, and all the other basic survival skills necessary for surviving a zombie apocalypse. Here you can choose among the top survival camps around the world.
45. Go for a grand kayaking adventure
Kayaking brings you closer to nature and lets you feel like an explorer. Check out this kayaking bucket list for inspiration.
46. Buy a juicer and drink fresh juice every day
You can buy a top juicer for a little bit over $100. Then you can throw in all the fruits and veggies you have to create wonderfully healthy drinks.
47. Rent a yacht and sail around the Caribbean for a month
You cannot believe how cheap it is to rent a boat or even a yacht when you have a crew of 5 to 10 people. For a few hundred bucks, you can become a pirate.
48. Practice ju-jitsu for a year with a great teacher
In one-on-one encounters, ju-jitsu gives you a huge advantage over your opponent. The training will give you more self-confidence, strength, and flexibility.
49. Sail around the Greek Islands for a month
Did you know you can rent a nice boat for around 200 euros per week (if you have a crew)? So organize the adventure and sail among 6000 Greek Islands (including the Isle of the Dead).
50. Become a millionaire
If you save your money, increase your cash flow, and invest carefully, you can do it within a lifetime. To start your journey, read Tony Robbins's Money: Master the Game.
51. Go to the 10 best festivals in the world
Everyone has different needs when it comes to festivals, but if you take a look at this list, I'm sure you'll find something suitable.
52. Create 20 wonderful documentaries
It's best if they're good enough for cinema, but they don't have to be. Create what you want as long as it's truly yours. Publish it around the web and be proud.
53. Create a small non-profit organization
We need more people working to save the planet instead of selling and producing more stuff nobody needs. So gather a group of dedicated employees and let them work towards the greater good – like saving the oceans.
54. Record 10 amazing audiobooks
If you decide to write books, you can then narrate them. Or, you can record some of the great classics (that no longer fall under the copyright law) and spread them around.
55. Go to the World Football Championships
I'm not a fan of football, but I would do it for the atmosphere. To watch a sports event among 80,000 people is a unique experience. The next one is in 2022 in Qatar.
56. Visit 100 countries in the world
How many countries have you visited so far? Remember, it's not really about the number, but about the knowledge and memories you can bring from each place you visit.
57. Go for a fasting & detox retreat
Your body constantly accumulates toxins. It's a good idea to skip town for a week or two to juice and fast really hard and improve your health. You can pick the retreat from this list.
58. Have your book on the NYT bestseller list
Writing a book is one thing. Being a good enough marketer to let it spread like wildfire is another.
59. Go for grape harvest in Tuscany, Sicily, or Provence
You delight in wine often, but do you have any idea about how it is produced? It's time to get your feet wet and see the wine production process from start to end.
60. Go for the Trans-Siberian Railway adventure
Be like Hercule Poirot in Murder on Orient Express, and get on that goddamn train. You can start in Moscow and end up in Beijing. Here's a whole guide for the journey.
61. Complete the Roof of the World Rally
How about going from London to Tajikistan (8000 miles) while having fun and spreading tea (really) around the world?
62. Complete the Silk Road Race
This charity race starts in Milan, Italy, and goes all the way to Tajikistan. You have 3 weeks to complete it and as a bonus, you'll visit places like Samarkand and the ancient cities of Persia.
63. Learn how to cook 100 amazing dishes and read 3 best books about wine
Take some time, and create a list of 100 dishes you would like to master. Then try, try, and try until you get it down. As for the wine books, take a look at The Wine Bible, Wine Folly, and The World Atlas of Wine.
64. Read all the books mentioned in "The 100 Best Books of All Time" list
You can find the list on Goodreads and then devour its contents.
65. Have a website with over 500.000 monthly visits
This might take a couple of years, but it will serve as a media platform for many years to come. To achieve this goal, make good art every day and learn something about online marketing.
66. Create your dojo (a training hall) with great equipment
Why not create the best training spot possible at your place? How about mirrors, pull-up bars, mats, and kettlebells?
67. Scuba dive in the 10 most beautiful places in the world
Take a look at this list and be inspired. Except for exploring ancient underwater ruins and pristine caves, you may also try swimming with dolphins and whales.
68. Travel to a single place you always wanted to visit and take time to uncover its mysteries
For me, that would include Iran or Japan. What is your place?
69. Try out all the Kama Sutra positions and techniques with your partner
You can check them out in the Sex Positions book or any other book on the subject. And don't forget about Tantric Massage!
70. Surf around the most beautiful beaches in Australia
Have you ever seen a movie called The Endless Summer? It was about the pioneer surfers who traveled the world in search of the best waves. Live like them for a while.
71. Create the best possible workplace for yourself
It doesn't matter if you're working at an office or home. How about three monitors (proven to boost productivity significantly), a standing desk, special LED lamps, and a coffee warmer plate?
72. Take part in 10 amazing conferences around the world
From time to time, there are these wonderful conferences full of bright people from the world of science, technology, literature, and art. Go there.
73. Stage an enormous happening
Design the whole event like a pro, make sure that it's going to spread far and wide, and make it about something important that people should know about. Just take a look at what they did in the "Racing Extinction" movie.
74. Create your artistic event (unique or recurrent)
If you have a group of friends and followers, prepare your event about a subject dear to your heart. "Create your roadshow" as Terence McKenna used to say.
75. Go to 5 personal development seminars or workshops
Often, people report these events changed their lives. How about a Brian Tracy, Tony Robbins, Jay Abraham, or Brendon Burchard event?
76. Read 100 best books from the list you created on your own
The usual "best books" lists rarely contain hidden jewels that can change everything for you. Do your research and read some obscure stuff.
77. Eat in fifteen Michelin-rated restaurants
They don't have to be 3-star restaurants. Just pick the ones you feel you'd enjoy most and make a reservation. Here's the list of Michelin-starred restaurants around the world.
78. Study a musical instrument with a dedicated teacher for one year
Being musical is mandatory for human flourishing. The guitar is an obvious choice, but how about Setar, koto, baglama, Comanche, oud, ney, Tabla, or Tombak?
79. Read the best books about music and the brain
You can start with this neat list from Brain Pickings.
80. Listen to the "100 Best Albums of All Time," list
You can find all the albums from the famous Rolling Stone list right here (note that as expected, the list is skewed towards rock and ignores other genres).
81. Cruise down the Nile
Be like Poirot in the Death on the Nile, and take a boat down the ancient river.
82. Try DMT, THC, Psilocybin, Ayahuasca, San Pedro Cactus, Peyote, Iboga, and Salvia Divinorum (probably more than once)
Consider trying some of the most potent natural hallucinogens on Earth (be sure to contact your doctor first). Experimenting with consciousness is the right of humanity, so take advantage of that. Before tripping, read The Psychedelic Explorer's Guide.
83. Visit the 10 most famous museums and art galleries in the world
Every museum changes you and lets you look at the world with a fresh perspective. Alain de Botton was right when he talked about "Art as Therapy". Get inspiration from National Geographic's list of the best museums.
84. Create your music album
Express yourself musically. If you're not a good instrumentalist, maybe you should try electronics or something different.
85. Create a mastermind group
This idea first became famous with "Think and Grow Rich." Having a group of like-minded people makes room for synergy, accountability, and creativity.
86. Take part in the Darbar Festival
Darbar is a music festival on the theme of sacred Indian Classical Music – a spiritual experience you can't miss. 
87. Be a speaker at 10 different conventions or conferences
Are you qualified enough to get invited as a speaker?
88. Visit the World Music Festival in Morocco
It takes place once a year in the holy city of Fez. You can get more information here.
89. Create a cinematic masterpiece
Even if it takes 10 years, you will have something that will last for generations. My pick would be "Baraka".
90. Create a literary masterpiece
Some of the great books took more than one year to write – sometimes they were edited for an entire lifetime before the final release. For example, it took Tolkien 16 years to complete his trilogy.
91. Set up an annual travel and adventure festival
Or just come to that kind of festival and share your stories, photos, and movies. I know a guy who every year comes to tell tales about India, every and then, some adventurers hitchhiked for 6,000 km. You can learn something from these people.
92. Create a popular YouTube channel
Don't look at what other people are doing. Create your own thing, exactly as you want it. What ultimately leads to success is showing your unique perspective on things.
93. See the cherry blossom in Japan
Once a year the whole country glimmers with a mauve spectacle of the cherry blossom. In Japanese, it's called "sakura" which also gives a name to a marvelous piece of music.
94. Watch the 100 greatest movies ever made
Take your picks, but you may also get some inspiration from the Rotten Tomatoes or IMDB lists.
95. Climb one of the highest mountains in the world
To attempt Everest takes years of preparation, but there are many other great peaks to choose from. How about Kilimanjaro (5,895 m), Damavand (5,610 m) or Aconcagua (6,961 m)?
96. Create a mobile app
Children are creating mobile apps and so can you. Let it be about something you're passionate about. Start by reading How to Create an App.
97. Save the life of at least one human being
It takes around $3,500 to save a person from starvation and death. So save at least one person. If you want to learn how to spend the money effectively, read Doing Good Better.
98. Visit the Amazon rainforest
You will never be the same after visiting the vast, unforgiving jungle.
99. Go to 10 dream concerts
I'm sure there are a few musicians you always wanted to listen to live, but never got a chance. Hunt them down.
100. Learn a new skill for a year
Practicing a new skill makes your mind nimble and your life more exciting. Some ideas: Thai cuisine, skiing, dancing, billiards, archery, horseback riding, drawing, painting, climbing.
101. Have dream holidays with your partner
Plan everything and surprise your significant other. Maybe 2 weeks of total relaxation at a nice resort would do it? Or maybe you need something more adventurous, like a trip around the world?
102. Cross the States by taking Road 66
This is one of the most emblematic items in the bucket list genre. The original road no longer exists, but you can still take similar roads and routes to travel from Chicago to L.A. You can start planning the trip with this guide.
103. Watch the stars at night from the top of a mountain
Watching the stars from the top of a mountain is more spectacular because you are above clouds and the air is crispy clear. By living in the cities, we lost our connection to the stars. It's time to fix that and reconnect with nature.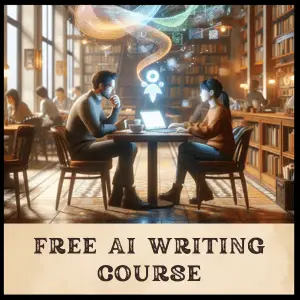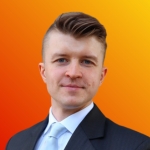 Rafal Reyzer
Hey there, welcome to my blog! I'm a full-time blogger, educator, digital marketer, freelance writer, editor, and content manager with 10+ years of experience. I started RafalReyzer.com to provide you with great tools and strategies you can use to become a proficient writer and achieve freedom through online creativity. My site is a one-stop shop for freelance writers, bloggers, publishers, and content enthusiasts who want to be independent, earn more money, and create beautiful things. Dive into my journey here, and don't miss out on my free 60-minute AI writing online course.