Running a successful blog takes a lot more than just writing, and that's why at some point you'll need to hire a virtual assistant.
From admin work and fixing technical issues to implementing your marketing strategy, there's plenty of work to do. These additional tasks often leave bloggers in a ditch, feeling like they're straying from the job they love: creating amazing content. Running a business is simply a lot of work, but when you delegate tasks, you'll have more time to focus on your most crucial projects. So, why not get a virtual assistant to take some things off your plate? When you assign time-consuming tasks to your VA, you get more time to deal with the activities that matter and bring you revenue.
A great virtual assistant can help you deal with tasks like:
But finding the right person is hard, so here's what you need to consider when hiring someone to help run your blog:
Here are the top tips for hiring a blogging virtual assistant:
1. Carefully assess your needs and budget
If you focus on the day-to-day so much that you occasionally lose sight of the big picture, you need a helping hand. You might think that your business is way too small and that you can't possibly afford to hire someone else. While that's an understandable fear, in most cases, it's simply not true. If you're running a small business, the truth might be that you can't afford to hire a VA, especially when you can get one for $7-$14 per hour. Many bloggers waste too much of their time doing repetitive tasks, completing the responsibilities that suck the life out of them, or trying to tackle enormous projects alone. The effects are straightforward: you're always tired, yet you never get to devote time to the tasks that matter. It might just be that this is hindering your revenue potential. Decide how many hours you need (or can afford at this moment and commit to getting help). You can get a lot of stuff done with a virtual assistant even if you have $300 – $600 per month to invest. It doesn't matter whether you want to focus on your big project or simply wish to spend more time with your family. The math is simple: if your time is worth more than $20 per hour, you need a virtual assistant.
2. Create a list of needle-moving tasks you need help with
When you delegate some of the boring, repetitive tasks, you make more room for the important stuff. Virtual assistants can help you complete a huge variety of tasks depending on the particular arrangement you make. If you find the right candidate, you may get rid of all the tasks you feel were redundant or just too time-consuming. As a blogger, you have a lot of projects that could use a helping hand:
3. Decide on what kind of virtual assistant you'll need
You will not find the right person if you don't know who you're looking for. Before you can start your search, you need to figure out exactly what you need from a virtual assistant. Here's a handy checklist – answer these questions as precisely and in as much detail as you can:
These considerations will make your life so much easier when it's time to invite somebody to your business. Know exactly what you need, and you shall receive it.
4. How much does a VA cost?
Of course, there's no single answer to this. You may find fresh recruits from foreign countries charging as little as $3 per hour or a seasoned virtual assistant with a long history of high-profile assignments charging $50 – and everything in between. Your next VA may not even charge by the hour (though that's the most popular method). Depending on how much work you can offer them daily, you may make a deal to pay your VA a fixed monthly salary or charge each project or task separately. But if you're looking for an entry-level candidate to help you with basic blogging-related tasks, expect to pay something around $7 – $20 per hour, depending on the level of skill and geographical location of your candidate. I'm working with an assistant from the Philippines, and she's great!
5. Where do you find great VA candidates?
You can find plenty of candidates both online and offline. If you need a VA to work with you locally, you might want to first and foremost rely on word of mouth and recommendations from people you know. But if that method doesn't help you find that perfect candidate, you can post an ad online for an abundance of incoming applications.
Freelance Marketplaces
First of all, you may get lucky if you post your ad to a freelance marketplace like Upwork, Freelancer, Craigslist, or Guru. All of these websites work as a sort of marketplaces where you post what you need as an employer and get applications from the freelancers on the network. The downside (and the upside, depending on how you look at it) of this kind of marketplace arrangement is that you may not be allowed to take your business outside the platform, which can potentially bump the price a bit. In turn, the platform gives you and freelancers partial fraud protection, which is always a good thing when hiring unknown people.
Social Networks
Social media websites like LinkedIn and Facebook are great resources whenever you need to hire or look for work, and finding a virtual assistant is no different at all. You may post your ad on a LinkedIn or Facebook group like VA for Hire – Content for Bloggers, or simply post the ad on your profile and let your friends and colleagues share it.
Virtual Assistant Service
If all else fails, you can simply get an assistant assigned to you by a VA service. In many cases, you simply pay a monthly fee and get a dedicated number of hours that you can use each month. Zirtual and U Assist Me are two of the services that can do that for you.
6. Include the right info and questions in your ad
Crafting your ad correctly is the surest way to get as many high-potential candidates to apply as possible. Besides, including all the relevant info will reduce the number of incomplete applications you need to sift through and discard. Include most of these pieces of info to get a high number of applications by well-fitting candidates:
Of course, you don't need all of this information to make an informed decision, so ask only for the info relevant to your business and the tasks that you would need the virtual assistant to perform. You'll quickly start noticing patterns in your applicants.
7. Do your interviews right
Once you sift through your applications and discard the incomplete or unfit ones, you can further narrow down your list. Unless you luck out by getting a great applicant that's perfect for hiring right away, chances are you'll need to do a couple of interviews. Interviewing 6-7 candidates will probably narrow your selection down to 2 or 3 fantastic candidates. You should do your interviews by speaking to the person – email and chat communication leaves a lot to be desired. However, if you're introverted, interviewing via phone or video can be very intimidating, especially since you need to take the position of power. Not much can completely offset that sort of anxiousness, but coming prepared helps. Pro tip: Make a list of everything you want to ask, and even prepare possible scenarios to test their problem-solving skills. And of course, let them ask any questions they may have.
8. Pick the right person for the job
This is perhaps the hardest step – especially if you have 2 or 3 superb candidates. There's no single right way to do this: follow your gut, use a random number picker, and choose the one with the most pleasant voice – just make your pick and try not to dwell on it too much. Just remember to always keep a backlog of other potential candidates just in case your first hire doesn't work out.
9. Provide training and resources to your new virtual assistant
The chances of finding the perfect candidate who knows everything in advance are slim at best. You'll have to have at least a short training period until your new assistant is ready to do the job independently. Apart from helping them master the general skills they'll need, you also need to introduce your VA to the particular details about your business. For example, you may use a particular tone of voice and style in your email communication with clients, or you always have a siesta at 4 PM so you don't want them to bother you – there are many details you'll need to polish up before your work together can truly run smoothly. Or perhaps you would need your VA's help in the maintenance of your blog or website, then you must train him or her to do tasks according to what you always envision for your site.
10. Communication is key
In the beginning, you'll need to be extra careful when communicating with your VA. A particular task may seem simple enough for you – but there are always small habit differences that may ruin your entire day. That's why you need to make sure everything you need is communicated clearly – and get your VA to repeat it back to you and ask any questions they may have. Checking your communication may seem to be a lot of work at the start, but it makes everything easier once they're on board. Just like with a regular employee, remember to monitor the progress of your new hire, to make sure that everything is getting done on time and according to your specifications. After two or three months of the adjustment period, get along pretty well and get stuff done much faster.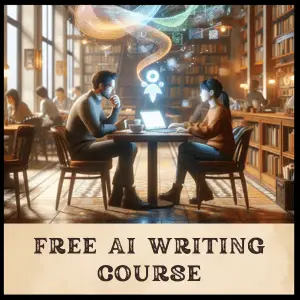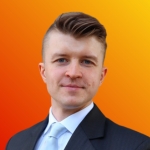 Rafal Reyzer
Hey there, welcome to my blog! I'm a full-time blogger, educator, digital marketer, freelance writer, editor, and content manager with 10+ years of experience. I started RafalReyzer.com to provide you with great tools and strategies you can use to become a proficient writer and achieve freedom through online creativity. My site is a one-stop shop for freelance writers, bloggers, publishers, and content enthusiasts who want to be independent, earn more money, and create beautiful things. Dive into my journey here, and don't miss out on my free 60-minute AI writing online course.