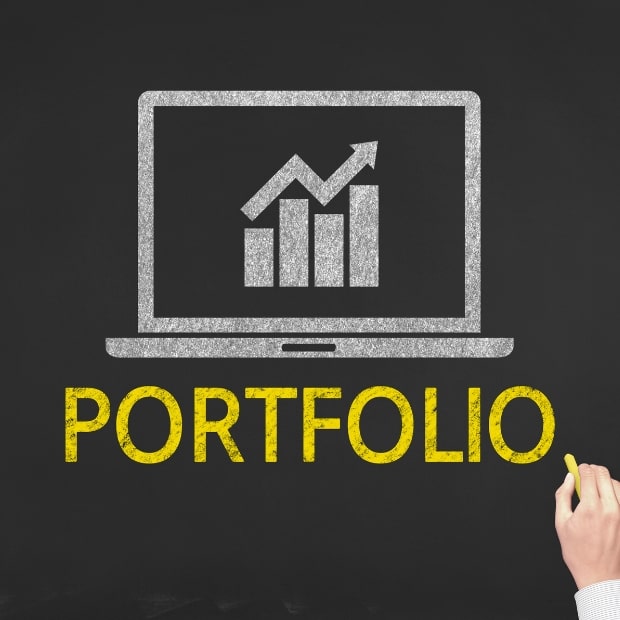 The work market is changing, and freelance writers are in higher demand than ever before.
There's no shortage of work, so why not join the growing pack of online writing professionals? Freelancing can give you financial freedom, flexible work hours, and control over the direction you want to take.
But in order to get hired as a freelance writer, you need to show that you can write. There's no better way to do that than through a portfolio.
Learn how to make a freelance writing portfolio from scratch and present yourself and your skills in the best light.
What is a Writing Portfolio?
For most regular job positions out there, you simply need to send in your resume and a cover letter.
Whereas you'd talk about your education and work experience in your resume, and write about why you'd be a good fit in your cover letter, a portfolio is there to show your skills.
Most creative job positions out there require a portfolio. Graphic design, web development, modeling, animation, photography, make-up art, and writing, among others.
Portfolios come in a variety of formats, but your prospective client gets a taste of your writing skill.
A writing portfolio is a collection of your best writing pieces. Whether that's blog posts, long-form articles, emails, website copy, it doesn't matter. The important thing is that you include samples of work that will apply to the position you're applying for. It's a great idea to include published work, but you can do without it too.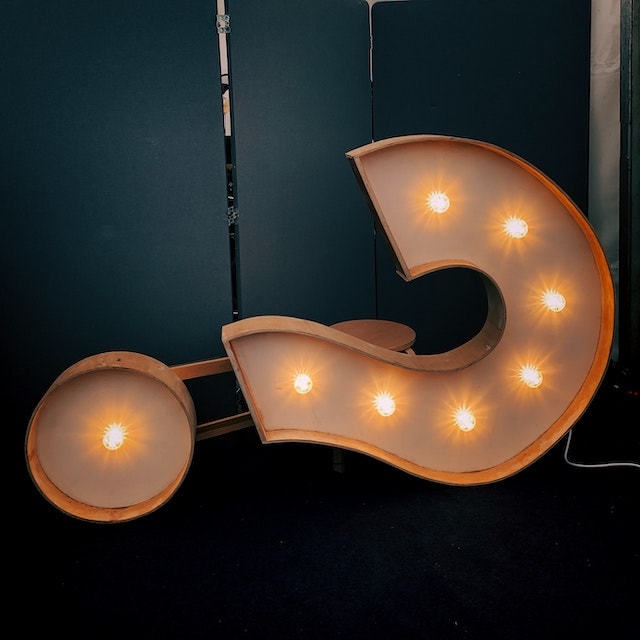 Content Up!
Your sixth-grade literature essays, group chats with friends, and Reddit rants about the government don't belong in your portfolio. What does?
If You're a Complete Newbie…
As a rookie, you may find yourself in a pickle: You need writing gigs to make samples, yet you need samples to land writing gigs.
There's an easy way out of that situation. You just need to fake it till you make it.
If you're just starting out, chances are that you don't have published samples to include in your portfolio. So, you need to do some legwork on your own accord.
You should create mockup samples and publish them on your own.
If you were anything like me in middle school, open-topic art assignments were a nightmare. I never even knew where to start.
The sheer amount of options was mind-boggling, so my mind would just go blank. Trying to choose a mockup writing topic can feel just as overwhelming.
Before you stare at that blank page, it's a good idea to think about the niche you'd like to find work in. Then, with a little research, it'll be easier to pinpoint specific topics to write about.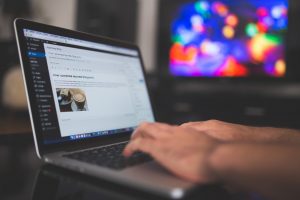 Get Your Stuff Published (How + Where)
Once you have an article that you're happy with, your next step is getting it published. You need a link that you can share in your portfolio.
You have several options available:
Platforms like Medium and LinkedIn give you the web space for your writing for free. You simply need to register, fill out your profile, and start publishing. You may not gain a huge following right away, but if you're persistent, you may even build your entire writing career on these platforms.
Guest posting on sites of big companies and magazines is a great way to get your stuff in front of a big audience. Find guest post opportunities by Googling your niche + "write for us". Read the site's guest post guidelines, write the article, and send them a pitch!
Start your own blog on WordPress or Blogger. You can use a free domain if you just want a platform to showcase your work, or post persistently and work hard to make a high-quality site that generates income.
Use Google Docs for a quick and easy way to share your work. It's not the most elegant solution, but heck, it's simple to use and gets the job done.
If You Have Writing Experience…
Writers who already have experience and published work can create their portfolio in as little as an hour.
Think about the projects you enjoyed working on – chances are that's when your writing is at your best. Go through your published work and pick and choose the articles you feel are most representative.
Include all the formats that you want to continue working in. Whether that's emails, blog posts, white papers, buying guides, or website copy – if you enjoy the format, get it in there.
However, make sure that your portfolio is neat and scannable. Achieve this by dividing it into parts by topic or format.
What kind of content should you include in your portfolio? Think of it this way – show samples that are similar to the work you want to do in the future.
When a prospective employer opens your portfolio, they want to see something that's relevant and connected to their business niche. They need to see that you can write the text that can help them.
What NOT to Include in Your Portfolio?
Writing in the niches that you don't want to write for again,
Formats that you tried out but didn't like (for me, that's white papers. Ugh.),
Samples that just aren't your best work.
If you wrote one of the samples you want to include with a coauthor, make sure they're okay with it. Also, make a little note in your portfolio to give them the credit that they're due.
Additional Stuff to Include In Your Portfolio
Some writers like to send their resumes, cover letters, and portfolios together. In these cases, you simply need to put links into your portfolio.
But others prefer to only send the portfolio when applying for work (to avoid clogging their inbox with files).
In that case, the portfolio needs to contain some basic info, including:
A brief self-introduction or bio,
Your niche(s),
Information about the services you offer (and your rates, or a note explaining how to a quote),
Contact info,
The links to your work, obviously.
(Optional) Your photo,
(Optional) Testimonials from your past clients or statistics about your achievements and success rates
Where to Publish Your Portfolio?
The best place for your portfolio is on your website. Add a specific page just for that, add your links and make them neat, slap some nice design on there, and voilà!
If you don't have your own website and you don't want to deal with PDFs, you can opt for one of the websites that let writers showcase their portfolios.
Contently is one of the most popular portfolio options. The platform is entirely free, so you can add as many links to your portfolio as you want, and create an appealing profile with your social links too.
Apart from letting you showcase your work, the site also has a great marketplace where you can get in touch with employers looking for writers.
This website is one of the most popular options for writers because of its clean, minimalistic design and ease of use.
You simply need to paste the URL, and the site will do all the work for you. The website lets you showcase up to 10 samples with a free membership, or an unlimited amount of samples, and a custom domain name for about $10 a month.
LinkedIn is perhaps the most popular business-oriented social network out there.
It lets you stay in touch with past coworkers, stalk your high school sweetheart, meet brand new people working in your field, and even land some clients. But most importantly – it lets you both publish and showcase your writing on your profile.
Medium is a free platform where readers and writers meet. Many big names in copy and content writing have had their roots (or even still actively publish) on Medium.
The platform also lets you connect with specific publications and magazines that you can pitch your writing, which will help you put your work in front of a big audience.
You can use this website simply as a place to publish and link to, or you can even start making a bit of money on the side of your writing that proves popular among readers.
Wrap up
Entering the freelance writing realm might seem intimidating initially, but armed with this comprehensive guide, you're now ready to build your writing portfolio from scratch.
A well-crafted portfolio serves as a visual CV, demonstrating your writing versatility, style, and expertise to potential clients. Remember, each portfolio piece must be carefully curated to reflect not just your writing skills, but also your value as a versatile content creator.
Let's revisit our action plan to help consolidate your newfound knowledge:
If You're a Newbie…
Start by creating mock-up samples in your preferred niche(s). Don't let the 'blank page' syndrome hold you back. Instead, focus on your areas of interest to streamline your creative process.
Self-publish your pieces on platforms like Medium, LinkedIn, or even start your own blog on WordPress or Blogger. Alternatively, Google Docs can serve as a simple and quick way to share your work.
If You Have Writing Experience…
Consider the projects you enjoyed most and include those pieces in your portfolio. This is an opportunity to showcase your best work across different formats and styles.
Organize your portfolio in a clear, scannable manner. Separate sections by topic or format to provide a structured viewing experience for your potential clients.
Remember not to include any writing you're not proud of, or that falls into niches or formats you no longer wish to pursue.
Additional Portfolio Elements…
Include a concise self-introduction or bio, your niche(s), services offered (along with rates or a quote request note), and contact information.
Consider adding testimonials or success statistics to provide a tangible measure of your accomplishments.
Publishing Your Portfolio…
Platforms like Contently, Clippings.me, LinkedIn and Medium are fantastic options for hosting your writing portfolio.
Remember, the most important aspect of these platforms is their ability to display your work attractively and professionally to potential clients.
With these steps, you're now equipped to navigate the landscape of freelance writing and build an impressive portfolio that truly reflects your skills and passion.
As a writer, your portfolio will constantly evolve along with your experiences and style, so be sure to keep updating it to remain relevant and competitive in the freelance writing market.
Rafal Reyzer
Hey there, welcome to my blog! I'm a full-time blogger, educator, digital marketer, freelance writer, editor and content manager with 10+ years of experience. I started RafalReyzer.com to provide you with great tools and strategies you can use to achieve freedom from 9 to 5 through online creativity. My site is a one-stop-shop for freelance writers, bloggers, publishers, content enthusiasts who want to be independent, earn more money and create beautiful things. Feel free to
learn more about me here.