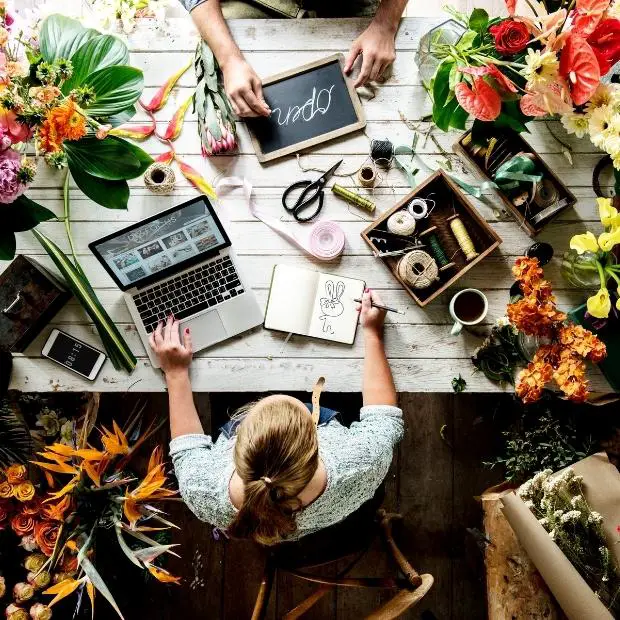 The service industry is one of the oldest, yet most rapidly evolving sectors of the economy.
It's branching out every day with constant technological changes. It's also attracting well-funded competitors who employ vast numbers of tech-savvy specialists.
To keep ahead in the race, you must have an effective field service management strategy in place to increase profitability.
This allows you to optimize operations performed outside the office, which normally creates huge operational costs for service-oriented companies. However, this alone won't suffice.
How to increase your profitability?
You might need to reinvent your business model to boost profits and attain sustainability.
If you're running a field service business (or any other service business), there are certain ways you can turn things around to your advantage.
It's rather difficult to increase profits directly, but you can achieve financial efficiency by optimizing key processes and developing a workable resource-management strategy.
This brings us to the fundamental question—what strategies work best to increase profits in your business?
Follow these steps to learn how to do exactly that!
Here are the best ways to increase profitability in a service-oriented business:
1. Analyze The Market And Your Current Sources of Revenue
To increase your profits, you need to perform thorough market research.
Is the pricing for your service feasible in the current economic scenario? Who are your competitors? What price are they offering? Can you compete with their quotes?
These are the questions you should explore regularly.
Pricing is among many factors affecting your profitability. Your clientele could make a big difference to your profit margin as well. Simply put, it's the type of customers you serve that could make all the difference to your bottom line.
Consider the Pareto Principle (also known as the 80/20 rule). Applying the principle to your business suggests that approximately 80% of your profit is coming from only 20% of your clients.
Therefore, focusing on your more profitable clients is a great strategy to increase your revenue, even if it means letting the less profitable ones go.
2. Standardize Your Business Processes
If you want to create a successful business model, you should never underestimate the power of consistent processes.
You need to make sure all relevant parties in your company adhere to uniform work practices. If you render services with a standardized checklist of deliverables, it invariably results in better performance.
There's an endless list of the benefits of standardization. It eliminates the ambiguity from the work process, removes conflicts, enhances employee morale, improves customer experience, helps manage recurring tasks in a more efficient way, etc.
The outcome is an improved service quality, which is likely to gain you more profit.
The easiest way to standardize your business processes is to leverage digital tools, such as field service management software or automation apps like Zapier.
They automate and streamline your operations and offer better scalability and transparency, thus giving you more control over your company's performance.
3. Improve Financial Management Decrease Needless Costs
The key rule for increasing profit is to generate more work orders while reducing expenses.
It's obvious that you must spend more time researching ways to boost your customer base and ensure retention. But you must also try to reduce your expenses without compromising the quality of your service.
It's crucial that all your financial data is in order, and there's no room for money leakage. To keep everything under control, you can take advantage of the several accounting apps available on the market today.
A pro tip here: Try a field service management software that allows integration with accounting software like QuickBooks. This will organize all your data, both financial and operational, in one place, thus making your job easier.
4. Ensure Resource Optimization
The most effective way to cut your expenses is to ensure all your resources are being used to their optimal potential. With a field service company, for example, the primary resource is your technicians.
To make the most out of your business, therefore, you need to track if they're aware of their schedules, attend to all their appointments, keeping track of all the items and parts used in each assignment, and update their job status and total work hours properly.
If they claim to work for 10 hours a day and yet complete tasks that only require 6 hours of labor, then it means you're spending way more on paying your employees than you are earning from your customers.
The solution, however, is easy. All you need is field service software that offers integrated mobile apps for field service technicians.
With this system, you can monitor your technicians in real-time by tracking their location, job status, daily and monthly schedule, and even the time they clock in and clock out each day.
This means you are always aware of their availability, as well as the total hours they're working in the field.
5. Improve Your Communication Channels
Staying connected with customers and employees is crucial to any modern business. That connection must remain unbroken from the negotiation process to the actual project engagement to the eventual completion.
If your customers can reach out anytime they require service, it increases your chances of accepting more work orders and, as a result, making more profit.
Make sure you have an efficient customer service system in place. Besides, it's wiser to be available via email, text, online chat, and website along with the usual phone services.
Final Words
It's clear that leveraging technology can help to increase profit in your business.
If you're still stuck with outdated systems, you're losing the competitive advantage, and are more likely to fail in developing a profitable business model. Time is money, and you can save it by going completely paperless with digital tools.
You can begin with investing in an effective yet affordable field service management software such as Field Promax.
The cloud-based integrated system will keep all your data in one place, provide better communication channels, enable you to monitor your technicians' locations and schedules, manage work orders efficiently, and so on.
So, why wait? Make your move today and start your journey towards a more profitable service-oriented business.
Author's Bio: Joy Gomez
My world comprises of codes. It is the central element that drives my universe. I am a self-taught, process-driven programmer with a creative bent of mind. Since I was an engineering student, I dreamed of creating something unique. To satiate my creative appetite, I took to coding. Blessed with abundant support and generous scholarships from my employers, I simultaneously worked full-time and pursued my dream. My passion and high productivity helped me in my journey as well. Finally, I created Field Promax to follow my drive of coding and streamlining processes; and do more of what I know best—coding.
Rafal Reyzer
Hey there, welcome to my blog! I'm a full-time blogger, educator, digital marketer, freelance writer, editor and content manager with 10+ years of experience. I started RafalReyzer.com to provide you with great tools and strategies you can use to achieve freedom from 9 to 5 through online creativity. My site is a one-stop-shop for freelance writers, bloggers, publishers, content enthusiasts who want to be independent, earn more money and create beautiful things. Feel free to
learn more about me here.