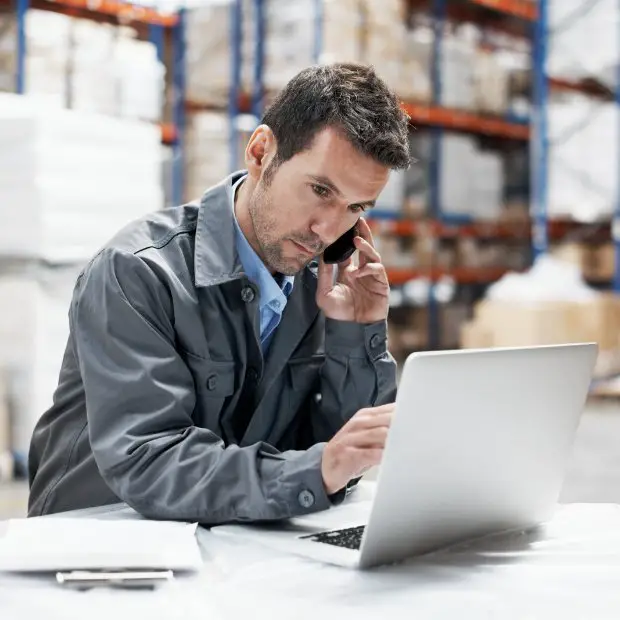 They say, "a big business starts small." How true, right?
Many of us want to be business owners, and often, we start small. Launching an enterprise based on your passion and ideas can be risky and overwhelming. But it will all be worth it, believe me!
When you start a business venture, you need help in managing your expenses. Having a purchase order system in place helps you control, track, and optimize your spending.
Here in this article, I will tell you about the best purchase order systems for small businesses.
What's a Purchase Order System You Ask?
A Purchase Order (PO) system is software that automates end-to-end purchase order process management. A purchase order is a commercial paper that places an order for goods and services with a vendor on behalf of the company.
Why are Purchase Order Systems Important?
1. Get it right the first time
A Purchase Order serves as a legal contract between your supplier and you. Unlike verbal orders where there are chances of a miss, a PO contains accurate details.
A purchase order has a product description, quantity, price, order date, discount rates, and other information. This fosters a lesser margin of error and helps to deal with payments better.
2. Spend lesser time on the procurement process
When you have a dedicated system for procurement processes, you save time on many tasks. For instance, it lessens manual data entries as some information can be pre-encoded, thus making it easier for you to find relevant information quickly in filling out the form.
3. Cost control gets better
As you use the PO system for budget control, you gain complete control over your procurement spending. You can make better decisions and identify potential budget overspending and track your entire spending activities.
4. Better inventory management
The first step in acquiring an inventory is to make a purchase. And having an easy-to-use PO system aids in inventory management.
Purchase orders allow you to keep a record of what products you expect to arrive at your company. You can then compare them to the invoices to ensure accuracy. This will help you understand the status of your incoming inventory.
Before I tell you about the best purchase order system for small businesses, let us understand how to choose the best one.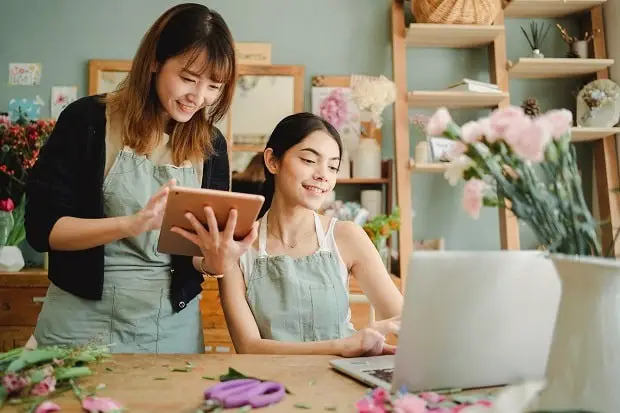 10 Best Purchase Order Systems for Small Business: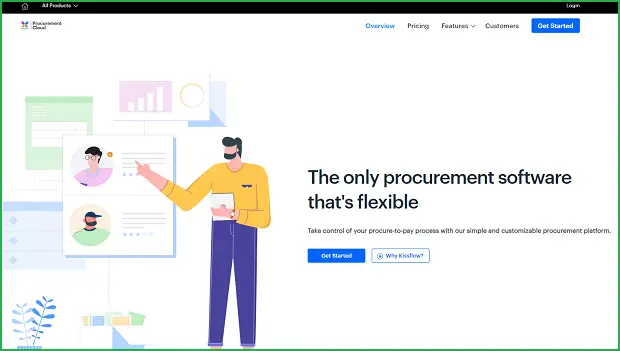 Kissflow Procurement Cloud helps eradicate guesswork. It enables the user to make swift and informative purchasing decisions.
The system helps businesses to transition from manual procurement management tools to a fully digital solution. It aids in implementing a solution for the first time and replaces disparate point solutions.
Real-budget tracking, rule-based workflows, expense management, and analytics are some of its essential features.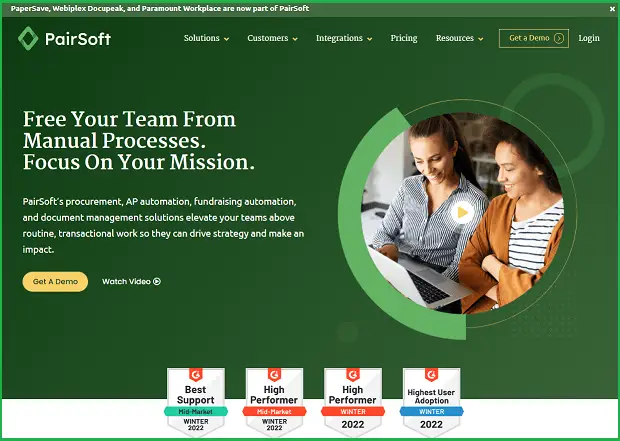 You can host this procurement management software either on-premise or cloud. Its features include vendor contract and purchase order management.
A product of Paramount WorkPlace, PairSoft also has audit and status monitoring capabilities. With this solution, businesses can create customized catalogs of selected items, as well as set rules for generating and approving purchase orders.
Its OCR feature helps read data from bills and convert them to digital files. The software also enables users to create expense reports from credit card transactions.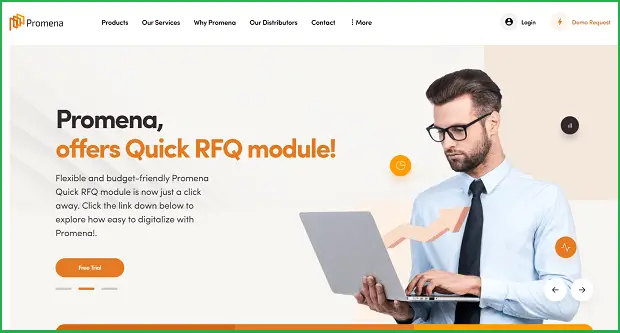 The cloud-based platform enables auction management, sourcing, and procurement processes.
Promena e-Sourcing is compatible with strategic solutions such as RFI, RFQ, RFP, and e-auction services. The solution also lets users push purchasing activities to the cloud.
It has e-Tender and e-Auction modules, which help create a transparent purchasing environment for users and potential clients. The e-Procurement module maintains all the procurement processes in a centralized location.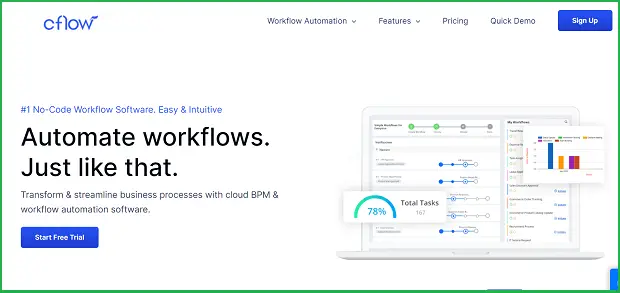 Cflow provides no-code and intuitive workflow and business process automation.
The software is built on robust BPM Cloud methodologies, making your procurement system scalable as your small enterprise grows.
You can easily establish automation rules even when you are not a techie as it is very user-friendly. You can customize the dashboard, along with the system's output such as analytics and reports.
Cflow can integrate seamlessly with G Suite, Office 365, and hundreds of other apps using Zapier. Your data is also safe as you have full control of data encryption, which is stored in highly secured AWS cloud data centers.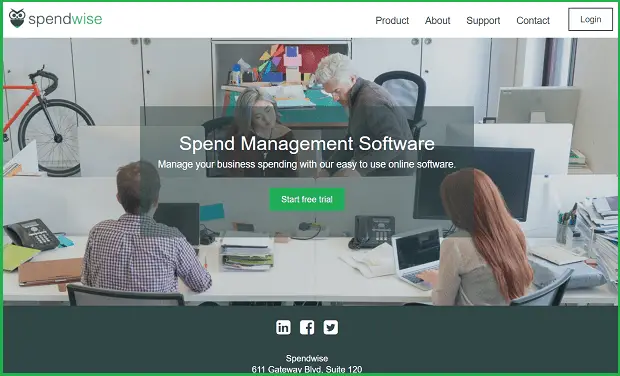 Cloud-based Spendwise assists businesses with tracking, managing, and controlling spending.
Clients can make purchase orders, submit them for endorsement, support or reject them, and email them straight to vendors.
Users can monitor sending and receiving buy orders, match seller invoices to POs and receipts and oversee different bills and costs.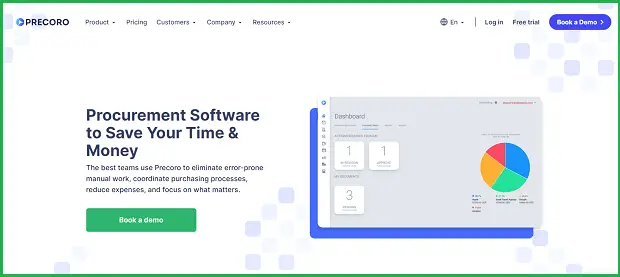 Precoro is a cloud-based purchasing software that streamlines procurement processes for small businesses.
Users gain total security with SSO and dependable 2-factor authentication. It ensures transparency of the procurement process via automated reporting.
Its features include setting automatic approval routing, creating POs, and receiving purchase orders. The solution helps track your company's expenses at a glance, as well as manage suppliers' info.
Users can visualize their spending status across POs with Precoro's real-time dashboard. It has a user-friendly interface and is simple to implement.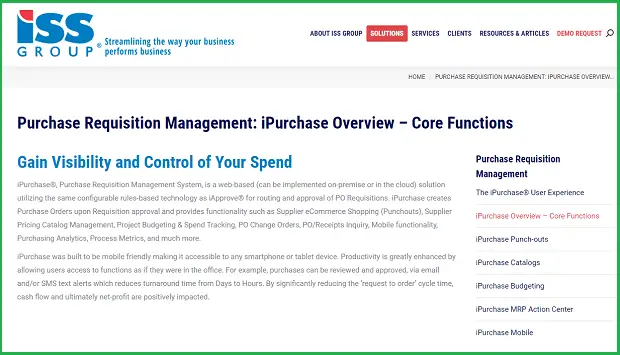 iPurchase is a web-based purchasing management and workflow solution software.
This non-inventory solution fully integrates with users' ERP solutions. Businesses can use iPurchase to connect approved suppliers to their ERP system directly.
Users get order acknowledgments and delivery receipts too. This product enables you to maintain an internal index of your suppliers' catalogs, making it easier to order items or parts that run out of your inventory.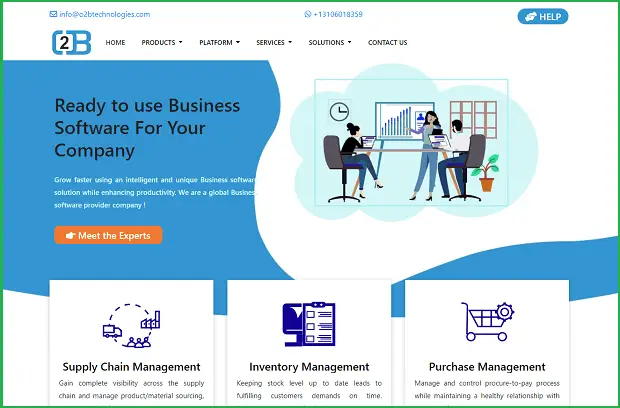 This software helps simplify the purchasing process for small businesses.
It streamlines and automates the creation, control, and tracking of POs and purchase requests. It centers around agile PO creations, which clients can execute with a couple of clicks.
Besides PO management, the software can be integrated with other helpful business applications. It empowers the user to manage other business processes such as accounting, inventory, customer relations, and more in just one system.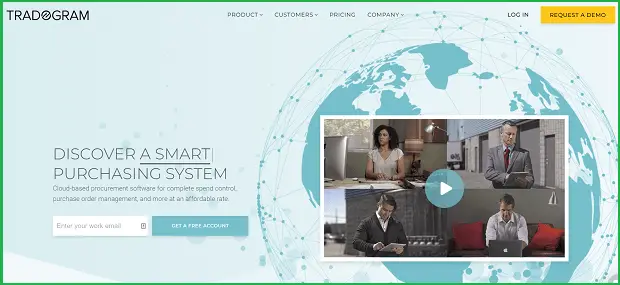 This business spending management solution helps firms to smoothen their purchasing process.
Managers can control their expenses and gain a broader perspective on their spending activities. Right from submission of requisitions for approvals, to sourcing, canvassing, and tracking POs, Tradogram is a master!
It unifies all purchase-related activities in one cloud-based solution that is simple to use.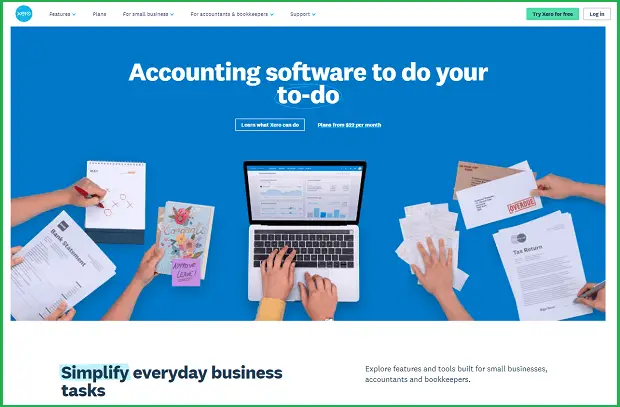 If you want to fast-track POs and requests, Xero is the one for you.
Its product management solution is top-notch even though it's more popular as a bookkeeping and accounting software. You can customize PO forms from a wide selection of templates and fonts.
It has a simple yet modern user interface whereby users can track PO easily. Xero can also swiftly convert POs into invoices. It is affordable and user-friendly.
Features that Purchase Order Systems for Small Businesses Should Have:
1. User-friendly
Using the purchase order software should be convenient. It must be inexpensive, easy to implement, and simple to use even for those who are not tech-savvy.
2. Self-operating workflows
To make the purchase order process smooth, you should be able to create customized workflows. The software should help send approvals automatically to relevant people or departments. Then, it should generate a trigger for each succeeding step.
3. Customized forms
To run the purchase order process seamlessly, creating customized workflows is essential.
The software should ensure the automatic sending of approvals to the concerned people. A trigger to take the next steps would be a plus point.
4. Real-time reporting
The software must offer visually appealing reports and insights. It should give the PO process a sophisticated level of transparency. Meaning, it could spot delays and inefficient processes that needed to be improved.
5. Automated cross-checking
Verification and matching data in purchase requisitions/invoices/orders should be automatic. This will help avoid errors.
6. Role-based access
Based on what the user's role within the organization is, you should be able to restrict access to certain parts of the purchase order workflow.
7. Enhanced security
The software must provide strong security. This is to prevent unauthorized access or modification of critical financial data.
Wrap Up
We hope that the information we provided here gives you a clear overview of the available purchase order systems for small businesses (or even big ones!) in the market.
Picking the right one is crucial for your business as it will help automate not only your buying process but other aspects of your operation as well.
Rafal Reyzer
Hey there, welcome to my blog! I'm a full-time blogger, educator, digital marketer, freelance writer, editor and content manager with 10+ years of experience. I started RafalReyzer.com to provide you with great tools and strategies you can use to achieve freedom from 9 to 5 through online creativity. My site is a one-stop-shop for freelance writers, bloggers, publishers, content enthusiasts who want to be independent, earn more money and create beautiful things. Feel free to
learn more about me here.