You have excellent writing skills and a passion for medicine. Great!
But do you have what it takes to become a freelance healthcare writer?! If the answer is yes, look no further! I will give you top tips on how to get you started in healthcare writing.
Who is a Healthcare Writer?
Let's start with the basics so you know what you are getting into! A healthcare writer is someone who writes about subject matters in the healthcare industry. Sounds simple, right? However, it takes many forms and covers a wide range of topics. You could write abstracts for research papers, produce patient information leaflets, review medical services or equipment, or even write social media posts. The (medical) world is your oyster! Sometimes your job is to make medical/scientific information more accessible. That takes some unique skills. Do you have them?
How Much Does a Medical or Healthcare Writer Make?
Online job portal talent.com says that the average salary for a medical or healthcare writer in the US is around $46.72 per hour or around $91,098 per year. Indeed.com, on the other hand, reports that the average is $49.61 per hour. That's a handsome rate, don't you think?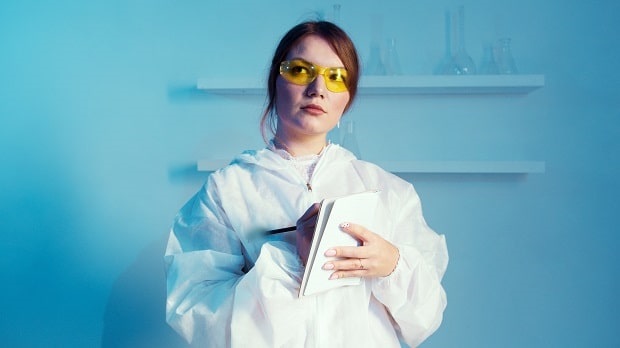 What Skills Do You Need?
You might do great in freelance healthcare writing if you already have these skills. If not, don't worry! There's still time to work on them.
Qualifications
Most healthcare writer jobs require a bachelor's degree. However, this doesn't need to be a medical subject. A degree in English or Journalism will usually be fine. Having a medical-related educational background would be helpful, too. For a start, it will save you a lot of research time. You need to be familiar with the subjects you are writing about, after all. Plus, using the right terminology is essential!
Skills
A big part of the work of a freelance healthcare writer is summarizing information. You must understand and rephrase the content for your audience. You might be provided with technical information, so you need the skills and knowledge to understand it. You may then write it in a completely different style, so you also need to adapt your writing to suit your audience. But if you're a skilled writer, that won't be a problem for you! Flexibility is also important. You might not know when the next piece of work will come, so you need to be flexible to accept whatever work is available. It's not easy working freelance, especially when you are just starting. Being adaptable will help you a lot!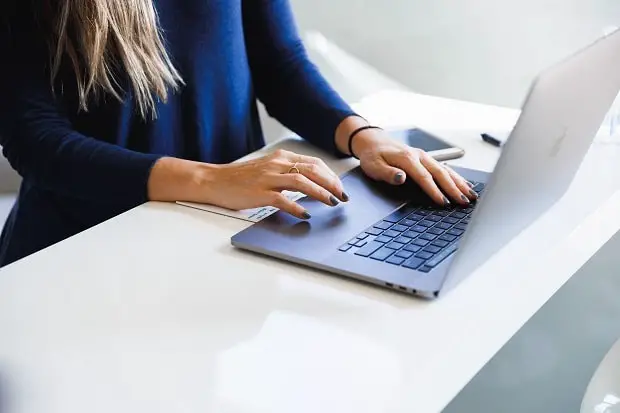 10 Top Tips for Aspiring Freelance Healthcare Writers:
1. Find Out What The Job Involves
It's difficult to set yourself up as a freelance healthcare writer. Make sure you know what you are getting into and how much it pays. The American Medical Writers Association has a good range of resources. This website is worth a look if you have questions about this career.
2. Improve Your Skills
Before you get started, it is a great idea to see what skills you need to work on. Think about the type of healthcare writing you want to do – what skills do you need to be great at that? The next part might be tricky. You need to take a critical look at your skills and see how they match up. If there are areas you need to work on, do it! Are you up to date on the current trends and terminology in your field? If not, brush up on these. Are you up to date but need a refresher on grammar or how to work with stats? How's your knowledge about online healthcare platforms, do you need to read more about them? Whatever you need to work on, find a course or resource and get up to speed. Your future clients will thank you for it!
3. Find Your Niche
The medical field is wide and varied. You will need to find your niche so you can establish yourself as the go-to person for that type of writing. Fear not, you don't need to know what your niche is before you start. It is a better idea to start more broadly. You can try different areas of healthcare writing and see what you enjoy. For instance, you might take pleasure in writing scientific papers or FDA approval applications. Or you might prefer journalism or social media. Whatever your passion, find your niche and become great at it!
4. Connect with Other Healthcare Writers
Sometimes working on your own can be lonely. Why not connect with others doing the same thing as you? It can be a great way to learn about being a freelance healthcare writer and you might make some new friends too. Making yourself belong to an online organization for writers will give you someone to turn to all year round, even during the freezing months when you are having the winter blues. You can make connections across social media or in person. You might even find work opportunities this way. So, what have you got to lose?!
5. Build Up a Portfolio
Any client you hope to work for needs to know that you can do the job. It would be nice if they took your word for it, right? It is more likely they will want examples of your past work. Build up a portfolio with examples of your writing. This doesn't need to be paid work. You might even need to do some work for free as you get started as a freelance healthcare writer. Even if you don't have published work, you can include examples of your writing. Consider the type of tasks you might do and create your examples. Your future clients just want to know that you can write well about healthcare.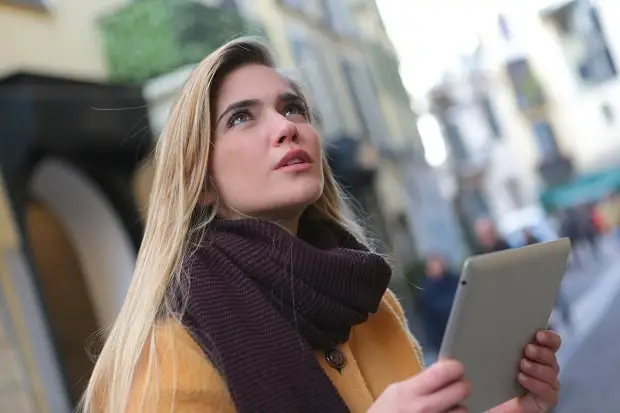 6. Search for Work
Once you have built a reputation, you might find job offers coming to you. But that's not the case when you are just starting. You need to look harder for opportunities. There are various job boards for freelance writers, including Upwork and ZipRecruiter. LinkedIn is also a great way to find writing opportunities. As a bonus, you can also connect with other healthcare writers on this platform.
7. Blog It Out
As a freelance healthcare writer, there may be times when you don't have any paid work. That doesn't mean you have nothing to do, though. It is necessary to keep yourself up to date on the current news and trends in your field. If you put in the time and effort for research anyway, why not blog about it? It will be another way to show off your writing skills, which could attract future clients. It is a win-win!
8. Sell Yourself
If you want to find freelance work, you need to sell yourself, figuratively speaking. Nobody else is going to do it for you, are they?! The best way to start is by setting up a website. This might sound daunting, but it doesn't need to be. Having a website will make you seem more professional. It is also a great way to link readers to examples of your writing and tell clients how to contact you. If you decide to set up a blog too, this is a great place for it.
9. Focus on Your Dream Clients
If you find an organization or company, you would love to work with, find out more! What style of writing are they looking for? What sort of skills do you need to achieve that? You can frame your portfolio in such a way that your target clients will find it attractive. You could even contact them directly, to see if they would be interested in working with you. If you do this, identify something they need help with and pitch your support. They should appreciate someone offering solutions and opening a conversation with you.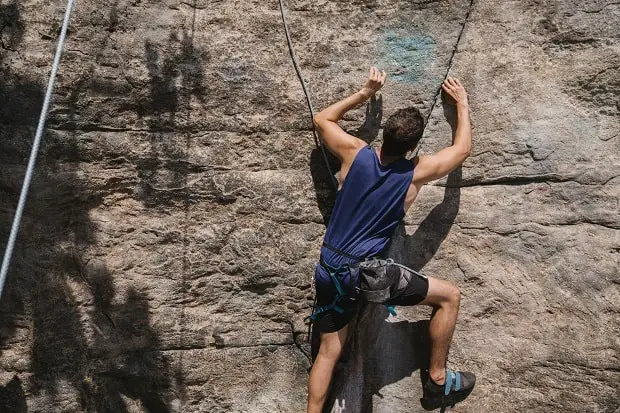 10. Don't Give Up!
The most important tip of all! It can be a slow process to establish yourself as a freelance healthcare writer, so don't give up too soon. You will need to build up your portfolio and your reputation. This will take some time, but it will be worth it. If there are times you don't have paid work, use that time to keep up with the latest news in your field. This will help you when you get your next job.
The Round-Up
The main thing to remember is that it will take time to establish yourself as a freelance healthcare writer. If you know you have the skills and passion to do it, keep working at it. Don't forget to sell yourself. Clients will never know that you exist unless you put yourself out there as a consummate writing professional. It won't happen overnight, but in time you will find yourself in a career you love. Next up, you may want to explore a list of the top medical book publishing companies.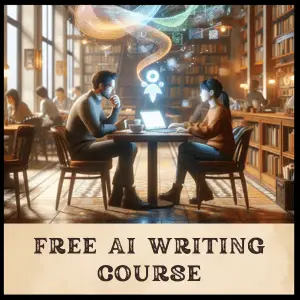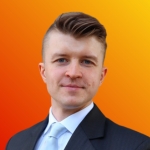 Rafal Reyzer
Hey there, welcome to my blog! I'm a full-time blogger, educator, digital marketer, freelance writer, editor, and content manager with 10+ years of experience. I started RafalReyzer.com to provide you with great tools and strategies you can use to become a proficient writer and achieve freedom through online creativity. My site is a one-stop shop for freelance writers, bloggers, publishers, and content enthusiasts who want to be independent, earn more money, and create beautiful things. Dive into my journey here, and don't miss out on my free 60-minute AI writing online course.