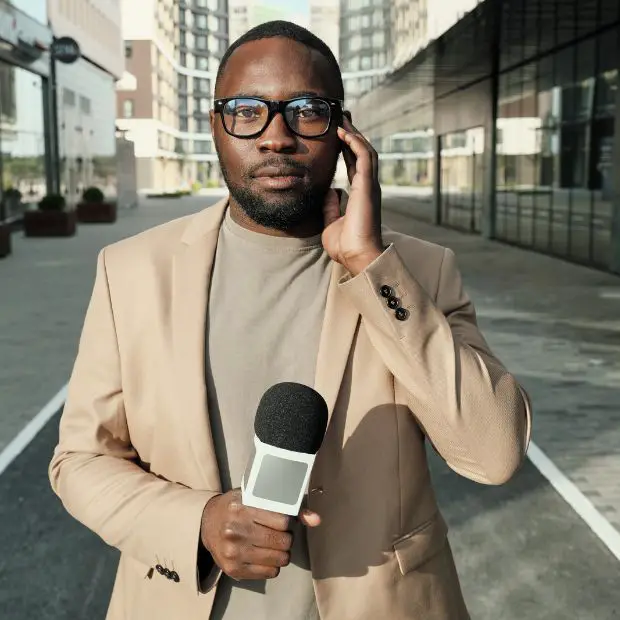 Can you become a journalist without a journalism degree?
Seen from an outsider's perception, this seems a bit off. Yet some talented journalists did not even finish college.
Being a journalist sounds great – voicing your opinion, interviewing people, and covering the latest breaking news. You could report about political developments, sports highlights, or just spreading awareness of stories you find inspiring.
But hey, you don't need to pursue the path of your major to become one. It makes sense to get a degree in journalism, but it's not a must.
It's far more important to be naturally inquisitive and have the right freelance tool like Bonsai at your disposal to manage contacts and payments from one place.
In one app, they offer features like proposals, contracts, invoicing, accounting, tax, time & task tracking, forms, client CRM and more. Bonsai offers hundreds of free templates for invoices, contracts, agreements, and anything else you might need to start as a journalist.
With that said, here are some ideas to get you started on your journalistic path.
Different Types of Journalists:
Most journalists perform several roles to deliver stories to the public. It includes researching, fact-checking, interviewing, writing, editing, and submitting articles.
Others orally report news on the radio, TV, or both, while some over the internet.
This article is focused more on columnists, news scribes, or those who do the writing and editing part.
But since the term journalist applies to various professionals, here are the main types of journalists:
Broadcasters – These are the men and women who read and comment on the news on television or radio. Usually, the news or scripts are written by others, though some of them write their own reports.
Investigative Journalists – These are individuals who research, follow leads, investigate, and put together certain stories in writing or documentary films.
Field Reporters – They report events as they happen either in writing or live broadcasts. They gather details by interviewing eyewitnesses, capturing actual scenes on camera, and through other sources.
Photo Journalists – These individuals tell stories through their camera lenses. They embodied the saying "a picture is worth a thousand words."
Columnists – They write stories or editorials for newspapers or magazines. Some of them have syndicated columns in prestigious dailies. Most, if not all columnists have a particular niche such as politics, business, technology, sports, arts, leisure, etc.
Feature Writers – They write about stories or a series of stories that appeal to human interests but not exactly headline materials. Feature writers usually have particular niches such as fashion, food, fitness, etc.
Podcasters – These new breeds of journalists report and comment on certain stories or issues on their internet channel.
There could be other classifications that I missed, but those I've mentioned are the most prominent ones. Now, back to our main subject of discussion:
6 Steps to Become a Journalist Without a Degree
1. Possess Some Basic Computer And Writing Skills
Traditional competencies such as English communication, writing, management, people skills, and creative aptitude will always remain central to the journalist's craft.
Some believe that traditional skills like news gathering and writing will disappear, and technology will become more important than stories. But I'll say, machines will never replace hard-hitting journalists, at least in my lifetime or even in the next generation.
There are no professional standards commonly agreed upon and followed by journalists. Do you know what they say? Anybody can be a journalist and can get himself hired – experience or no experience, degree, or no degree.
But to make it in the highly competitive field of media, you have to be motivated and committed. Remember, you're already up against many over-qualified individuals out there.
2. Understand the Definition of Objectivity
You probably found yourself in one of these conversations where people are just like, "if there was just unbiased, and objective news reporting, the media would be a much better place."
That seems like an attractive idea, but there is no such thing as objectivity. Objectivity is all about fairness – being fair to your subject or topic.
There is always somebody who decides what facts to write or withhold from the public. That goes for every piece of article you read, every video you watch, and every picture you see.
They always choose to portray the issue a certain way, sometimes to the point of sensationalism. As Lippmann understood, objectivity was a method, not a claim about the epistemological status of truth claims.
3. Start Your Own Blog And Let It Become Your Platform
Storytelling can be achieved in various media, but the best medium is through writing.
If you have a passion for writing, start somewhere if you want to develop that passion into a skill. That company around the corner or your local council's paper, or just anything to build up a solid CV. Or, if I may suggest, start a blog.
It's quite hard to survive in journalism if you do not have solid connections. You understand that journalism is way beyond a mere career option. It's a responsibility. There's a reason we hail media as the pillar of democracy.
Sometimes, all it takes is your initiative to write and improve your craft through your blog. The idea is to start small. Having a blog is having a medium to express your thoughts, ideas, opinions, and observations, as well as showcase your writing talent.
4. Build Up a Network of Connections
People in journalism tend to be curious, inquisitive, and observant. These are natural qualities that help in making important connections.
And you know how important it is to make connections in journalism. Getting close to the scene, booking an interview, or gathering facts would be easier if you have the right connection.
The same goes for joining the ranks of news writers and reporters. Building relationships with journalists or media professionals takes time and work, but the benefits are huge.
Building strong connections set you apart as a journalist in the making. The more journalist connections you have, the quicker you gain credibility and authenticity in the media circles.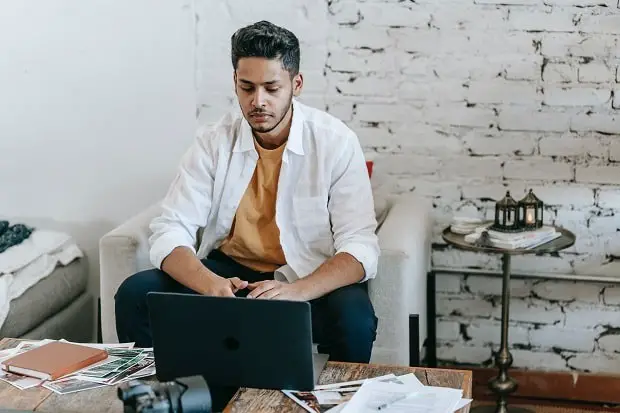 5. Become a Freelance Journalist
Journalists can work both as full-time employees of a news network for a salary or as a freelancer who gets compensated per story.
For that, you must be creative and be willing to put in a lot of research. And you must be able to write – you'd be surprised at how many young journalists these days who can't even string two words together – or spell.
Once you've composed a couple of good articles to showcase your style, you can start pitching your ideas to known publications.
A strong portfolio is vital to landing a role in journalism without a degree. Also, if you want to achieve that work-life balance, freelancing is always a great option, and you can work the hours you choose.
6. Gather Outside Experience
If you aspire to become a journalist without a degree, there are several options for gaining useful experience in your own time.
Getting your first job is probably the hardest part of all. You can't get work until you're experienced and have credibility – but how do you get that experience?
Volunteer work is one way to get experience to put on your resume. Working for local papers, television broadcasts, and radio shows are other places where you can get started. Remember, if you don't buy a ticket, you'll never win the lottery.
Having a large social media following can also help you get in front of potential employers. LinkedIn would be a great place to start. Not only you can build a portfolio there, but you can also find writing clients from the platform to broaden your field experience.
How to Break into the World of Journalism?
To help you navigate the wildly competitive (or not) world of journalism, we have listed a few famous journalists from all over the world who have created successful careers in the business.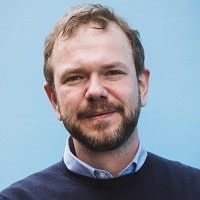 James O'Brien – He is an award-winning writer, podcaster, radio presenter, and a former tabloid journalist whose journalism work has appeared everywhere from the TLS to the Daily Mirror. For over a decade, O'Brien has hosted a talk show every weekday on LBC.
Hunter S. Thompson – He was an American journalist and author who created the genre known as gonzo journalism that made Thompson a counterculture icon. His larger-than-life persona was mostly in the limelight because of his drug and adventure-filled life. He died in Feb. 2005.
Owen Jones – He is a Guardian columnist, political commentator, journalist, and the author of the "Chavs: The Demonization of the Working Class," a non-fiction work full of good reporting and useful information. He was a former columnist for The Independent.
Hu Shuli – She might be a great publisher, but she is also one of the best journalists in China. She is the editor and co-founder of Caijing, an independent magazine based in Beijing. She was born into a family of prominent publishers and journalists.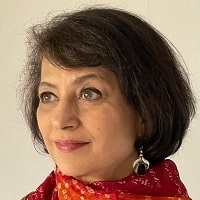 Sucheta Dalal – She is among the best-known financial journalists in India, and her contribution to uncovering the infamous 1992 Indian stock market scam would eventually lead to her prominence in the fields of journalism and activism. She was conferred a Padma Shri for journalism in 2006.
Final Thoughts
You may envision yourself going to exotic locales to cover interesting stories. While these things happen to journalists, it may take longer than expected.
Aspiring journalists can work up to 50 hours a week, particularly when they're just starting and trying to build a portfolio.
Although it's more difficult to get started as a professional journalist without a formal degree and experience, it is not impossible. You have all the options in the world.
If you are committed and have what it takes to be a journalist, you can carve your career path.
Rafal Reyzer
Hey there, welcome to my blog! I'm a full-time blogger, educator, digital marketer, freelance writer, editor and content manager with 10+ years of experience. I started RafalReyzer.com to provide you with great tools and strategies you can use to achieve freedom from 9 to 5 through online creativity. My site is a one-stop-shop for freelance writers, bloggers, publishers, content enthusiasts who want to be independent, earn more money and create beautiful things. Feel free to
learn more about me here.