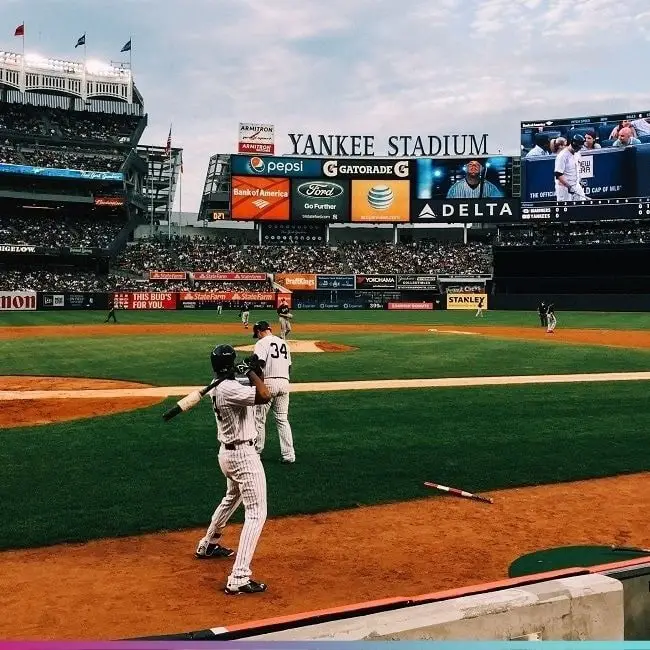 Are you an avid sports fan who loves to write?
There are plenty of opportunities now to land a fantasy sportswriter job.
If you're passionate about fantasy sports and love the freedom of working from home, then writing for that niche might just be the way to make good money by combining your passion with your talent.
It's an entirely new form of sport that has changed the way people consume media and has become one of the most established industries in the sports media landscape.
To help kickstart your writing career in this niche, here are some tips to get started.
You'll also find some of the best fantasy sports writing jobs, to begin with.
What is Fantasy Sports?
Over the past few years, sports fans around the world have found an engaging and entertaining way of connecting with sporting events from the comfort of their own home.
It is called fantasy sports, a global phenomenon that's been under the radar but has a financial impact in the billions.
It is a new breed of online prediction games where you put together a virtual team composed of proxies of actual players of a real sport and take part in contests and leagues.
It enables you to have a lively experience of a professional sport.
Fantasy sports players can form a virtual team in any sports league, professional or otherwise.
How Much Does a Fantasy Sportswriter Make?
The national average salary of a fantasy sportswriter in the United States hovers around $50,000.
The salary may also vary based on many factors, such as your qualification, experience, skills, the number of hours worked, and so on.
Also, you have the potential to earn even more, especially if you take on multiple clients and have money coming from different streams.
What Skills do You Need to be a Fantasy Sportswriter?
Although you do not need any formal education to be one, you'll need some skills to get started and advance in your career.
Below, we've compiled a list of the most relevant skills you might need:
Excellent verbal and written communication skills
Capability to work under pressure
Experience in this virtual sport
Ability to compose a thoughtful and informed analysis
Expert knowledge of the industry
In-depth knowledge of sports, teams, and players
Strong analytical skills
Fantasy Sportswriter Jobs to Consider
In a brief period, it has become a popular culture niche, paving a way for freelance writers to break into this new realm. Here are a few writing gigs you can get in this industry.
1. Content Creator
If you love to share your knowledge about this new sport, you can take those keystrokes and turn them into beautifully crafted articles.
The job requires you to create specifically targeted content for the client you're working with.
Experience in sports writing is a bonus, but even if you're a beginner, some companies or clients will work with talented and ambitious newbies.
2. Sports Copywriter
This is certainly one of the fastest-growing industries, and copywriting gives products a voice.
A copywriter writes clear and compelling copy with the goal of advertising and marketing products and services.
A sports copywriter writes match-winning copy, email campaigns, product descriptions, media guides, press releases, and so on.
Often, a copywriter must research and identify trending topics for publishing daily articles that the readers can relate to.
3. Content Marketing Writer
Content marketing writers craft promotional content for affiliate operations.
If you're passionate about this new sensation and understand the sports betting landscape, then you can also work as a content marketing writer.
The job entails writing blogs, articles, eBooks, white papers, social media copy, and more, to build trust with readers while keeping them well informed.
It may also involve helping clients optimize existing content or create new ones for SEO purposes.
4. Sports Copyeditor
Sports copyeditors check for and correct grammar, spelling, syntax, and punctuation.
But being a sports copyeditor involves more than grammar and spelling checks. You need to be familiar with sports terminologies, slang, figures of speech, and sports data too.
They make sure that the written text is correct in all aspects and that the idea the writer wishes to portray is clear and easy to understand.
So, if you're good at catching errors, not just typos, and can see through the entire text, you can be a copyeditor. It will be your responsibility to ensure that your client's or employer's contents are readable and error-free before publishing.
5. UX Writer
A UX writer is essentially a part of the product design team and helps plan and create microcopy in applications, websites and other digital products users navigate.
He or she handles all the text the users encounter when navigating a product. The UX writer also coordinates with the UI and UX research and product teams to build cross-functional workflows.
Individuals holding this position must ensure that the text content enhances the mobile or web users' overall experience with the product.
6. Journalist
Sports news outlets are always competing to captivate young audiences. And nowadays, fantasy sports are rapidly becoming a major hobby for many sports-obsessed people.
Sports journalism is a viable career choice for writers. It involves covering important sports events and reporting on matters about sporting topics.
Even if you don't have a journalism degree, you can find a place in this field if you are well-versed in sporting events, teams and players' stats, and other past and current sports trivia.
A sports journalist not only covers daily fantasy sports but also season-long leagues. He or she writes for print and online publications, blogs, or news channels.
7. Betting Writer
If you have a powerful knowledge of the sports betting landscape and other similar topics, you can consider becoming a sports betting writer.
Betting in this new form of sport has become one of the fastest money-making opportunities in the world.
Sports betting writers create all kinds of content, from sports betting strategies to game previews and predictions for multiple sports. They contribute their betting analysis across platforms via audio, video, and written content.
They also write content geared toward the sports betting community using data-driven analysis.
8. Social Media Writer
You don't have to be a sports fanatic to see just how much the fans love to share updates about their favorite teams on social media. And this new virtual sport is no exception.
Companies use a range of strategies to build support and a community among their fans. This is where you come in. You can use your extensive knowledge of the industry and social media platforms to create posts and content.
A social media writer writes and manages a steady flow of engaging content for various social media networks, including Facebook, Instagram, and Twitter. The idea is to build a strong online presence for your client.
9. Blogger
Fantasy Sports has become a massive buzzword over the last couple of years.
There are hundreds of fantasy sports websites and apps out there where you can put together a virtual team of your favorite sports players.
The bloggers are the ones who keep the fans up to date with the latest developments, news, trends, and insights into the industry through engaging and well-researched content.
10. SEO Writer
With tens of thousands of sites competing for attention in helping users strategize in building and managing a winning team, a great SEO can help tip the balance in one's favor.
As an SEO writer, you can help site owners, say a fantasy sports betting website, get a higher ranking on online search engines. You aid them in planning, creating, and optimizing content using your knowledge of targeted keywords in Google.
Key Takeaways
Fantasy sports are now a global phenomenon, representing a game-changing development in how people watch real-time sporting events.
Millions of people take part in this new virtual sport each year. It is a phenomenon that is largely under the radar, yet has participants in the millions.
Landing a writing job in this industry could be a great start, especially with so many niche writing opportunities out there. You can go through the above list to find a job that'd be a good fit for your skills and experience.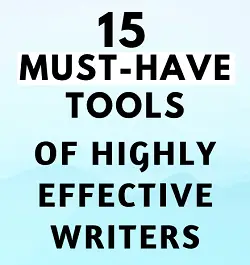 Free resource: Download your free PDF and learn about the top tools used by freelance writers.
Get it here
Rafal Reyzer
Hey there, welcome to my blog! I'm a full-time blogger, educator, digital marketer, freelance writer, editor and content manager with 10+ years of experience. I started RafalReyzer.com to provide you with great tools and strategies you can use to achieve freedom from 9 to 5 through online creativity. My site is a one-stop-shop for freelance writers, bloggers, publishers, content enthusiasts who want to be independent, earn more money and create beautiful things. Feel free to
learn more about me here.