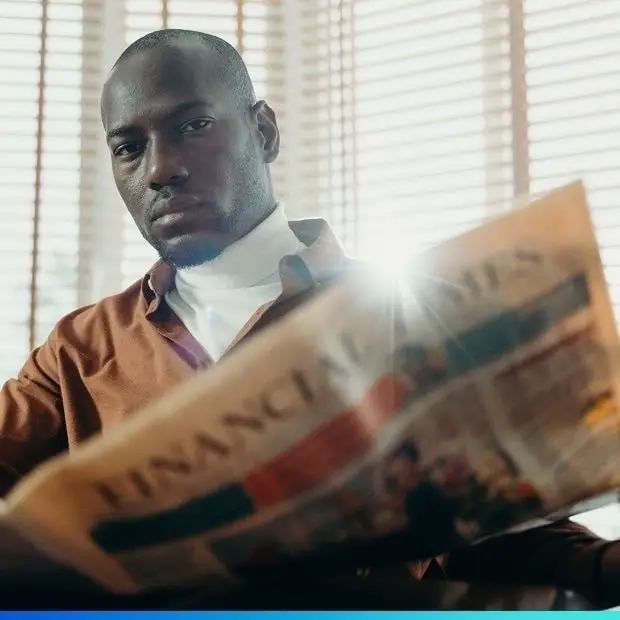 Do you ever dream of being a columnist? Well, it's cool having your work featured in newspapers, magazines, and other print and online publications, including blogs.
Many believe that the ability to write well is a gift bestowed upon a chosen few. But just like any form of art, successful writing is a combination of talent and developed skills. David Carr of the New York Times said: "Writing is less about beckoning the muse than hanging in until the typing becomes writing." There are two kinds of people in this world: those who believe they can write, and those who think they can't. If you are one of the writing types and thinking about becoming a columnist, the question is: how do you become one?
How Much Do Columnists Make?
According to Glassdoor, a columnist earns an average of $55,463 per year in the United States. The salary may vary based on many factors, such as your qualifications, experience, skills, and so on. Some columnists are freelancers who write a column daily, weekly, semi-weekly, monthly, or semi-monthly. A celebrity columnist for the New York Times could make anywhere between $150,000 and $350,000 per year. There is no set pay scale. It depends on whether you're a full-time columnist or have other reporting duties. It may also depend on how big the publication or the paper you are writing for.
Some Of The World's Most Famous Columnists:
A columnist is someone who writes columns for newspapers, magazines, and other publications. They share their views and opinions of recent events or issues based on their reporting experience. So, who are the most famous columnists this world has ever seen?
Following are some of the most prominent names in the field, both living and dead: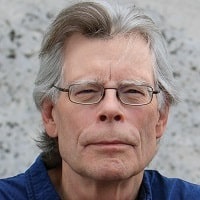 Stephen King
This writer needs no introduction. He is an American novelist who redefined the horror genre and scared a generation of storytellers. Stephen King is undoubtedly one of the greatest authors the US ever had. He was a columnist for Entertainment Weekly for seven years, writing the popular pop culture column "The Pop of King".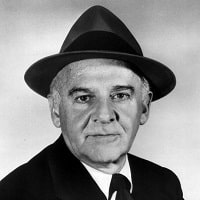 Walter Winchell
He was a popular American newspaper and radio news commentator who invented the "gossip column" while at the New York Evening Graphic. He was one of the most powerful scribes in the biz who shaped our current culture of celebrity. His newspaper columns gave him a massive audience and influence in the United States.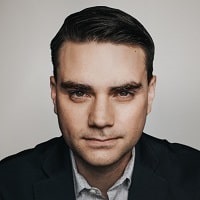 Ben Shapiro
He's an American lawyer, political commentator, and media host. He is currently the editor-in-chief of The Daily Wire, which he founded. At age 17, he became the youngest nationally syndicated columnist in the United States of America. Ben hosts "The Ben Shapiro Show," the top conservative podcast in the nation.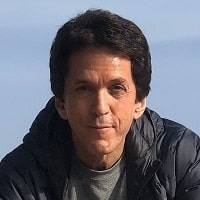 Mitch Albom
He is an internationally acclaimed best-selling author, journalist, screenwriter, radio and television broadcaster, and musician. He is an award-winning sportswriter, novelist, and newspaper columnist for the Detroit Free Press. He is widely recognized for his published memoir, Tuesdays with Morrie.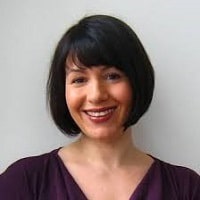 Michelle Goldberg
She is an Op-Ed columnist for the New York Times and one of the most visible opinion journalists in the country. She has been a columnist for "The Daily Beast" and "Slate." Her work has appeared in The New Yorker, The Guardian, The New Republic, The Nation, and many other publications. There are certain skills and talents that many columnists have to get where they want to be. Look at the exemplary work of these exceptional columnists to understand how their creative minds work and how they've achieved so much and such fame in their lifetime.
Here's How To Become A Columnist
Some columnists are known for biting commentaries and opinions, while others use humor to get their voices heard. And some merely write columns to entertain their audience and keep them informed of recent events. Column writing, however, is not an easy task. If you have the ability and determination to be in this field, here are some things to consider if you want to become a columnist.
1. Complete Your Education and Training
Although no formal qualification is required to become a columnist, most magazines or newspapers prefer someone with a bachelor's degree. Some newspapers may prefer a degree in journalism, mass communications, or English. Others may opt for individuals with a degree in related fields, like political science or creative writing. However, education isn't always a mandatory preference over the ability to analyze topics. Becoming a columnist usually takes a lot of hard work and experience. You could gain experience in college or university newspapers, as well as internship programs at newspapers or publications.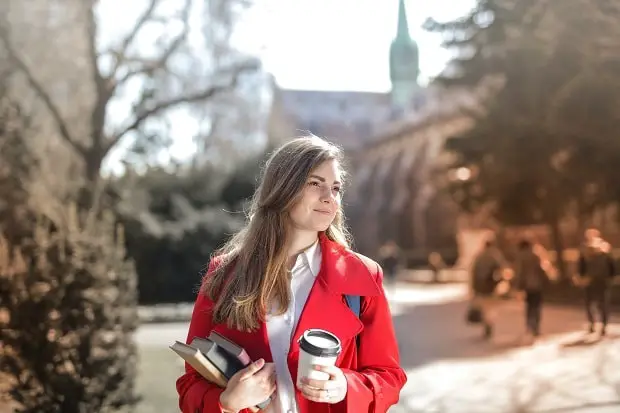 2. Gain the Necessary Skills and Qualities
Being a columnist can be special. It's an attainable dream job, but it takes hard work and some skills. To become a columnist, you should have strong interpersonal skills and problem-solving ability. As the job is quite similar to a reporter, you should be able to clearly and confidently express your views, opinions, and emotions in writing. To write columns for newspapers, you should first develop one or more specialty writing areas. It could be about politics, sports, fashion, entertainment, religion, parenting, or other sectors you are well-versed in. If you are skilled at using the Internet, social media tools, and marketing techniques, you have a better chance of getting ahead than those who lack such skills.
3. Develop Specific Personality Traits
All the best writers are avid readers. And that goes for columnists as well. Columnists work in an extremely competitive field, so they are predominantly artistic individuals. To differentiate yourself from others, your personality should become your authentic signature. Your personality would reflect in your choice of subjects, perspective, or specific approach. Good columnists are great observers. Readers recognize them for their eye for detail and respect them for their insights. So, if you want to become a successful columnist, you should be able to keep your readers hooked through your astute comments, keen observations, and characteristic arguments.
4. Keep an Eye on Your Writing Tone
While column writing is more of an expression of opinion and views, it must also be based on factual information. Remember, your columns should be verifiable and accurate. It could be informal in structure, but it should remain truthful. As a columnist, try to connect to your readers and develop friendly and open relationships with them. You need to be informal and conversational in your writing style. For instance, if you have a fashion blog or column, sound like a style expert and not an academic scholar. Another thing that sets column writing apart from other forms of writing is having a dedicated readership. So, you should be able to present your views, ideas, and opinions consistently.
5. Focus on Your Choice of Topics
Column writing requires more than just the ability to articulate an opinion. You should be able to expound on the subject based on research. Columnists know exactly what their subject will be, how to shape that subject into text, and what message they have in mind for the readers. Focus your column on one topic, at least initially. Begin a discussion of one issue to invite reactions from readers who clearly understand what you are talking about. Try to stick to one topic and one topic alone. Even though you can express your views, opinions, thoughts, and ideas about anything, including current domestic or international issues, it's always best to write about a topic you're most familiar with.
6. Hone Your Research Skills
A column represents strong, informed, and focused content on an issue of relevance to a targeted audience. So, it must be grounded in solid research. A good column presents a well-supported and enlightening point of view on a topic of interest. Extensive research is required, which involves acquiring facts, citations, or data from sources, and personal observation. Doing a thorough study allows you to gain expertise on a topic of your choice and helps you connect with your readers on a deeper level.
7. Keep Your Readers Hooked
Infusing a touch of wit and humor into your writing is critical to a successful column. Columns are typically conversational pieces, so you engage with your readers as you write. Humor, even those that border sarcasm, can add rhythm to your columns. You must have a personal style in your writing to keep your readers entertained. Being creative and clever in using humor or dramatic elements to produce entertaining content can get your readers hooked to your column. The element of entertainment is crucial in column writing. It will help you stand out and cement your bond with the readers.
8. Know Your Audience
The way you write matters to your audience, so knowing readers' demographics is essential as well. When you select a topic for a column, it's important to know who your readers will be. Columnists write differently depending on their perceived audience. Identifying their readers impacts the purpose of their pieces and makes them more relatable. Your writing must resonate with people, so it's important to know your specific audience because not everyone will like every column you write.
9. Start Blogging
One of the best ways to become a true-blue columnist is to start as a blogger. Having a blog gives you a fighting chance to get your voice heard. It could be a great training ground to refine your writing skills and ability to connect with readers. Big dreams start with small steps, so start small. Start blogging to give your audience the chance to know and interact with you. This way, when you move from blogging to writing columns, you'll have a reader base, to begin with. So, plant your stake in cyberspace with a personal blog and take it from there.
10. Gain Exposure for Your Work
If you're trying to break into the industry, it's better to write a lot of blog articles and use them as your portfolio builder. You can send samples of your work to various publications to see if they let you write columns for them. Or, better yet, if you can publish these articles on your blog site, then you can just send out links to them. Column writing requires perseverance. A good columnist always puts some extra effort into his work to get noticed. Exposure is very important for anyone who hopes to make a career out of column writing, and you are no exception. So, until you have a loyal audience to build a strong online presence, you need to keep putting your work out there.
Final Thoughts
Do you want to get featured? If so, you'll have to give everything you got until you get noticed. Sometimes, you must put extra effort into getting your voice heard. Column writing requires hard work. So, if you give your best, your efforts will surely pay off. Develop ideas in your mind and put them into writing. If you have the ability and determination to write, you can eventually find your place under the sun as a columnist. Next up, you may want to explore a guide on how to become a copy editor.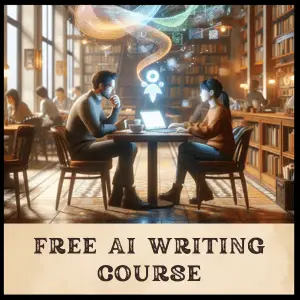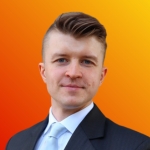 Rafal Reyzer
Hey there, welcome to my blog! I'm a full-time blogger, educator, digital marketer, freelance writer, editor, and content manager with 10+ years of experience. I started RafalReyzer.com to provide you with great tools and strategies you can use to become a proficient writer and achieve freedom through online creativity. My site is a one-stop shop for freelance writers, bloggers, publishers, and content enthusiasts who want to be independent, earn more money, and create beautiful things. Dive into my journey here, and don't miss out on my free 60-minute AI writing online course.