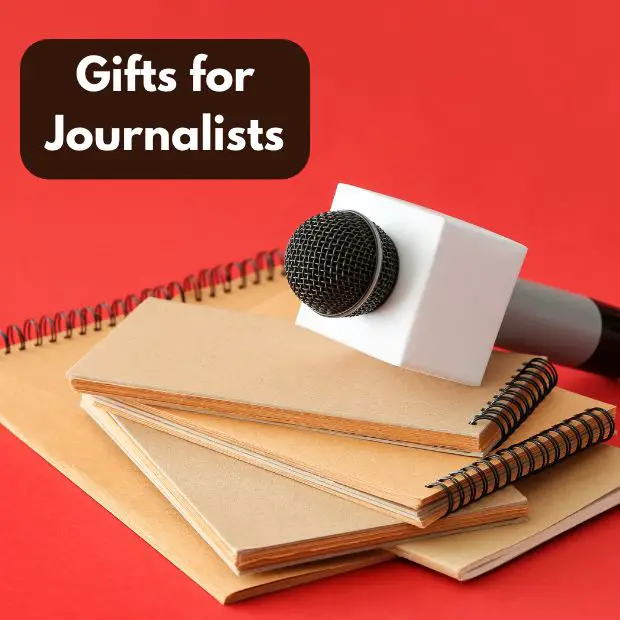 Are you looking for something special to give to your journalist friend?
I scoured the web to find some of the most magnificent gifts they'll truly appreciate. It's not about cheap gadgets and gimmicks, but about an item that will be cherished and used for many years. And here the functionality is essential. Journalists are mostly rational beings who want things to provide value to their lives. They're also constantly on the go, so they need something that would make their itinerant lifestyle easier.
The list of potential presents may include:
A beautiful notebook
Technical gadgets that will make the work easier
Accessories for their common gadgets and tools of the trade
An item that will serve well on the road
Something that will beautify the office workplace
A product that would increase working productivity
Here are the top gifts for journalists for your consideration:
This is a great and inexpensive offering for anyone who's in love with the words and the truth. It's a high-quality tote for everyday purposes such as grocery shopping, carrying books, cameras, and writing materials. It comes in two different sizes, so pick depending on the height of the person on the receiving end. The item is made of high-quality material, so it's going to survive even the toughest treatment over a couple of years. It's also 100% machine-washable so you don't have to worry about getting it dirty.
Socks are a classic and these are amazing, as you can pick among dozens of different designs. They're all literature-related, contain passages from banned books, and resemble covers of the literary classics. I'm sure that anyone who gets them will receive many compliments on this quaint accessory. Each pair offers an element of history, a previously censored book passage, or a blacked-out title. It's intriguing stuff all the way.
A journalist's job is to penetrate heavily secured areas to find out what's going on and relate it to the rest of the world. That's why these courageous people almost always have to wear a badge that gives them access to normally inaccessible places. This here is of a kind holder, as it can hold three ID badges. It's also sturdy, made of polycarbonate plastic, and comes with a breakaway lanyard. There is something about it that simply looks cool and modern. And the best thing is that it will be of great service on a day-to-day basis. Since you can put three cards in it, you can also put a credit card in it so you don't have to carry your wallet everywhere, for example, during a lunch break.
Every respectable journalist needs a digital voice recorder from time to time. This product from Sony is one of the best recorders in the market and it's a great update on the previous models. It's indispensable for taking interviews, and recording voice notes, as well as speeches. Nowadays, you can record voice through your mobile phone, but the quality is simply not the same. A stereo recorder from Sony can capture sound from a long distance and with exceptional quality. It also has a built-in direct USB connection to transfer MP3s to a computer. This little gadget also has a great battery life of up to 55 hours of continuous recording and great background noise reduction.
The men and women of letters are known for their inquisitiveness and curiosity. They also like to take care of their health because the job is pretty demanding physically and mentally. I'm sure they would appreciate this amazing 21 Oz bottle with a bold quote: "Keep calm and let the journalist handle it". The bottle comes with two twist-on caps, one for easy-flow drinking and a regular one. A carabineer clip is also included, making it easier for the user to take it on the road. It's a nice gift idea for a college-bound student or a scribbler who's physically active.
Drinking coffee from a plastic cup is sometimes a necessity, but this all can change with this funny travel mug. It's made of stainless steel and it's perfectly insulated and able to hold up to 14 oz. of liquid. It's perfect for keeping the morning coffee warm and, as a bonus, it comes with a funny quote: "Arguing with a journalist is like wrestling a pig in the mud. You will not win and after a while, you realize that the pig likes it." The quote is heavy, but it's well suited to a person with a fine-tuned sense of irony and humor.
A journalist simply does not exist without a proper shoulder bag. It's a symbol of the trade and a comfy place to store a camera, a tablet, or a small laptop. The bag needs to look elegant enough so that it can pass the security check at the White House. But it also has to be slightly rugged and show signs of use. It's a casual but professional item, exactly like this Domke bag here. It's made in USA item which can easily store two DSLRs along with audio equipment. It's perfect for photographic assignments and any photojournalist who wants to look discreet. The item is made of high-quality material and will last for years.
Here's another traditionally looking high-quality item. It's a beautiful leather-bound handmade travel journal with 192 pages. It comes with three, 64-page inserts of graph paper, lined paper, and blank paper, and it's a great thing to take on the road and make notes in. It also comes in a beautiful package, so it's a great pick if you're looking for an inexpensive yet classy gift. What I like most about it though is that it's so easy to write in it and your creative book inscription is going to be a nice addition here. It uses metal clips to bind the cover, so it always lays flat on the surface and allows for a comfortable writing experience. It also comes with a quality 100 gsm thick paper that's pen or pencil-friendly.
In the era of fake news and deceitful politicians, we need truth seekers more than ever. This pen's job is to remind the owner of his or her responsibility towards the public. It's engraved with a quote from one of the greatest writers of the 20th century: "In a time of deceit, telling the truth is a revolutionary act". It's a twist-style pen that also bears Orwell's signature. It's big and heavy, but it makes a bold statement, and every fan of Animal Farm and 1984 will appreciate it for sure.
There's a whole collection of different mugs you can find both on Amazon and Etsy. They all tingle the scribbler's ego, but I like this one in particular because it exemplifies a big part of journalistic life. It's all about headlines, and deadlines, you see. You can pick the mug in two designs: white, or white with black on the inside. There are also two different sizes. You can pick the smaller one if the receiver is a moderate coffee drinker. But most probably, you will choose the mega-size as coffee is the drug of choice of any writer.
I hope you've found the gift you were looking for
It's not easy to be a journalist. You have to travel a lot, spend time away from your loved ones, and often work long hours to meet your deadlines. I hope that this humble list of offerings will help fellow scribblers make their existence a bit easier. We need journalists as we need clean air and water. Without them, we wouldn't know what is true and what is false. That's why I think they deserve all the items from this list.
Next up: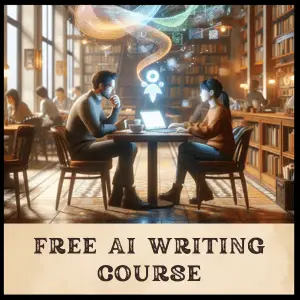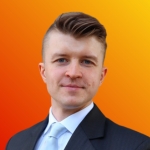 Rafal Reyzer
Hey there, welcome to my blog! I'm a full-time blogger, educator, digital marketer, freelance writer, editor, and content manager with 10+ years of experience. I started RafalReyzer.com to provide you with great tools and strategies you can use to become a proficient writer and achieve freedom through online creativity. My site is a one-stop shop for freelance writers, bloggers, publishers, and content enthusiasts who want to be independent, earn more money, and create beautiful things. Dive into my journey here, and don't miss out on my free 60-minute AI writing online course.