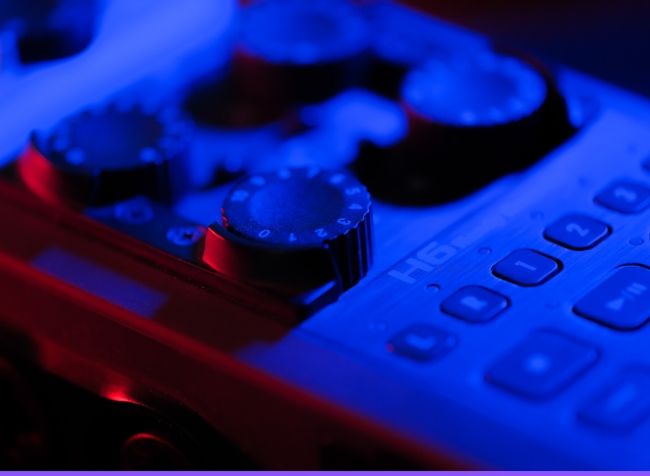 There's a variety of situations in which a top-quality digital voice recorder comes in handy.
Perhaps you're at an event, and you want to capture audio from a keynote speech.
Maybe you're at a training session, and you want to record it in crisp quality so you can listen to it later as an MP3.
Or maybe you work in marketing and want to move around freely as you produce your next viral video.
These are just a few examples where a voice recorder with a lapel microphone is priceless. Of course, you can always use your smartphone, but that's not enough in a professional setting. So to make it easier for you, I compiled this list of the top recorders available in the market right now.
What you need to know before buying a digital voice recorder:
The prices vary greatly, but $100 should be more than enough to get a recorder that will last for years.
You can get a model with a replaceable battery or a rechargeable battery. The latter is better because you can hook it up via USB cable, and get a full recharge within an hour or two. And while on the road, you can use a power bank or your mobile device for a top-up.
You should be able to control the playback speed without a change in pitch. This is an essential feature if you want to save valuable time.
If you're recording sensitive information, you should have the ability to password-protect your files.
You should aim to have around 40 hours of recording time available on the device.
These are some of the features to look for when buying a recorder. Now let's get to what you've been waiting for all along.
Top 5 Digital Voice Recorders With Lapel Mic:
If you're looking for a high-quality device, that'll record audio, and do much more, pick this model from Sony. It has 4GB of built-in storage, but you'll go as high as 32 GB with the extra MicroSD card that's included in the package. There's also a high-quality lapel mic added, so you get a full bundle for the price. Of course, if you want to boost the audio quality, even more, you could buy a separate mic. But the one included in the package already does a great job of canceling background noise. What I like about this model is that it has a direct USB plug (a big one). This means you don't even need a cable to download the files to your computer. Pro tip: You can download the audio files either via USB or by taking out the mini flash memory card and putting it in your computer's SD card slot by using an adapter.
This product from Sony is a bit cheaper, and it doesn't have the slick design of the first model in this review. However, if you're on a budget and want a voice recorder that will get the job done, you can count on this one. It has 4 GB of built-in memory as well, and you can connect it directly to your PC or Mac via USB. This makes it easy for you to download the audio files within a couple of seconds. It has a built-in microphone, but you can also use it with a lavaliere mic by hooking it up with a 3.5 mm mini-jack. The main difference between this one and #1 on the list is the battery mode. Here you need to deal with replaceable AAA batteries instead of rechargeable ones. But you have around 55 hours of recording time before you run out of juice, so that's not too bad. Pro tip: You should be able to mark your recordings and sort them by date to find what you're looking for within a couple of seconds.
If you're looking for a multifunctional device, this Tascam should be among your top picks. Tascam is not a widely known brand, but their voice recorders are of top-notch quality, and you can always count on them to do the job. If you decide to buy this one, you will get a professional-grade lapel condenser microphone included in the package. The cord is long enough (around 10 ft), so you can use it in a variety of situations. It's powered by AAA batteries, and if you want to download the files, you will need to use the included USB cable. Tascam is excellent for video recordings as well. You only need to remember to adjust the "rec level" which signifies the actual volume of the recording. If you don't do this, the audio volume level will be rather low. Pro tip: Check if the recorder you're buying has stereo input. If it does, you can use a splitter cable and pick up audio from two microphones at the same time. This is very useful for podcasts or interview recordings.
This device is unique, as it's designed for recording audio for video presentations. If you're a YouTuber or a video person in your company, this little product will be a lifesaver for you. It has a dual, wireless lapel clip-on microphone for super high-quality audio. Better yet, it will be transmitted wirelessly straight to a DSLR camera, or mobile phone. This product has so many uses and functions that I would have to write a whole essay about it. But if you're looking for a solution that will send the audio wirelessly so you can move within a range of up to 40 ft, this is it. In short, it's a must-have if you're a YouTuber who wants to have more freedom to move around while recording. Pro tip: Always check what's exactly included in the package before you pull the trigger on a deal. Some offers have the lapel mic included, while with others, you would need to buy it separately.
Last but not least, comes this premium digital voice recorder from Sony. The producers here went above and beyond to guarantee the highest level of performance and dependability. What differentiates it from other Sony products is that here you can record in different formats, including MP3, AAC, WMA, and WAW. This gives you more flexibility to switch formats based on the project you're currently working on. The recorder is also super tiny, and it will easily fit in the palm of your hand. Plus, a high-quality Sony ECMCS3 omnidirectional microphone is included in the package. It's great for noise cancellation, and the subject doesn't have to be super close for you to get a crisp recording. You have different microphone modes to choose from based on the environment you're recording in. Pro tip: Check the size and weight of the recorder to make sure it's suitable for you.
Are you ready to take your voice recording experience to the next level?
In today's world, audio is king. We all listen to podcasts, audiobooks from Audible, lectures, and training sessions on our mobile devices. If you want to up your audio game and produce high-quality recordings, it would be wise to invest in a premium voice recorder. The models presented above are not the cheapest ones, but rather, the best ones. It's always better to spend a little bit more and have a product that will serve you for years. I hope that you got some valuable information from this review and that you're ready to make a decision. Next up, you may want to check the top dictation apps for writers.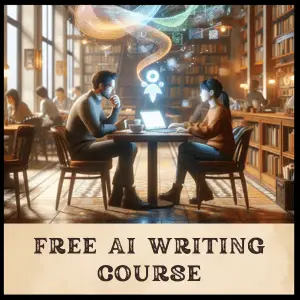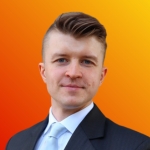 Rafal Reyzer
Hey there, welcome to my blog! I'm a full-time blogger, educator, digital marketer, freelance writer, editor, and content manager with 10+ years of experience. I started RafalReyzer.com to provide you with great tools and strategies you can use to become a proficient writer and achieve freedom through online creativity. My site is a one-stop shop for freelance writers, bloggers, publishers, and content enthusiasts who want to be independent, earn more money, and create beautiful things. Dive into my journey here, and don't miss out on my free 60-minute AI writing online course.