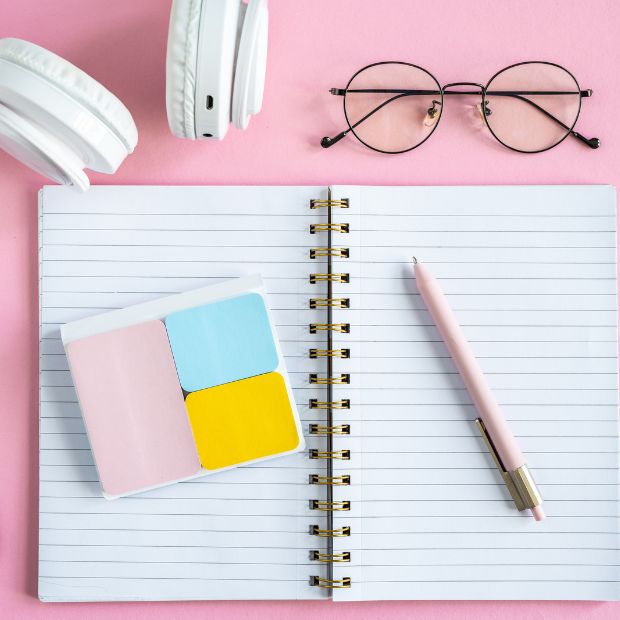 Let's keep up with modern times and equip ourselves with the best erasable pens available in the market.
Gone are the days of pencils and traditional gel pens. Yes, you can use an eraser to correct the scribbles you wrote with a pencil. But the whole process is dirty, leaving smears all over the page and nasty flakes all over your table. You may also use a traditional gel pen, but then you can only erase it with one of these cumbersome white rollers that always get lost somewhere.
It's time to combine the best of both worlds and use erasable pens that will enable you to:
Write faster because you will be able to correct your mistakes faster.
Not damage the texture of the paper or other material at all (maybe leave just a small shadow).
Write smoothly in many colors.
Correct your mistakes on the spot with a built-in eraser.
Choose the size of the tip that's best for you (precise or broad).
With this in mind, let's look at the top eight erasable pens you can buy online. And don't forget to check the buyer's guide at the end of this article.
Here Are The Best Erasable Pens:
Pilot FriXion is the market leader when it comes to the production of erasable pens. Their brands are recognizable all across the US and for a good reason. The writing experience is smooth without leaving any blotches on the paper. The material used as an ink it's a thermosensitive gel formula. It means that your writing will be sensitive to the heat produced by erasing friction. That's the best type of "ink" you can use because you will be able to erase your scribbles even many hours after you finish writing. This is not the case with many other pens where after 8 to 10 hours you can't erase the writing anymore. This pen makes the top of the list because of its incredibly low price (around 10 bucks per pack) which makes it affordable. It's a retractable pen, and that means that the tip is going to survive longer, making the whole construction more durable. It has a built-in eraser placed at the top of the pen which makes it so much more practical. You don't have to look for a separate eraser anymore and you end up with a 2 in 1 solution. After erasing, you'll see only the slightest mark on the paper which makes this FriXion Clicker the best option available in my opinion.
This is another edition of pens coming from Pilot. This time you have 8 different colors to choose from (Black/Blue/Red/Pink/Purple/Orange/Lime/Brown). That's perfect if you're into drawing, sketching, or filling out color books. The pen comes with a 0.7 mm tip, which is an optimal size for the vast majority of users. It's not too big not too small, simply perfect for everyday use. It's slightly more expensive than the number one option on this list but that's still an affordable range. The difference here is that this pen is not retractable, but has a well-designed cap on which the eraser is placed. This allows the ink to preserve its color and stay vibrant even after many uses. It's also refillable which allows you to use the same pen for months and even years. The great thing about this pen is that it lets your creativity shine. You don't have to worry about making mistakes anymore. And if you do, you can easily correct your errors with a few strokes of an eraser. Overall, it's a perfect tool for a person who messes up a lot but doesn't want to care about it anymore.
This list couldn't be complete without the Pilot Color Sticks loved by so many users. They come in a pack of 10 although you can get 36 of them if you want. The writing experience is fantastic, smooth, and without leaving any smudges or unexpected marks on the paper. The FriXion brand has been known for many years and they perfected their products over time. The nib is of the 0.7 mm size and comes with a hefty eraser on top. Unfortunately, the pens cannot be refilled, but they last for a long time so you won't have to worry about refills anytime soon. You can use them for all kinds of purposes, including marking fabric. Just beware that the writing will fade away quickly when in contact with high temperatures. On the other hand, if you put your writing into a freezer it should bring it back. How cool is that? Overall, this is a fantastic option with vibrant colors and good longevity.
Eraser Mate is the first brand that came up with erasable pens in 1979. After so many years in the market, their products are still popular among users. It will create smooth lines at any angle and it comes with a cap that has an eraser at the top. This is probably the most affordable option of all as the whole pack costs less than $6. The only thing is that it's only available in two colors: black and red. It has a medium point type which is optimized for everyday use. The ink is very stable and doesn't fade over time. Even one year after making your notes, you can come back to them and see that the letters look as bright as on the day you wrote them. The ink will also survive when exposed to heat (although not extreme heat). The only drawback here is that it's not so easy to erase that ink like with other pens. But the product makes up for it by having a great, ergonomic design which makes it perfect for users with wrist or finger pain.
This set of 14 pens is the absolute best option for anyone who loves design, drawing, or architecture. Out of all the options presented in this list, this one is the most versatile and can be used for a variety of different purposes. One thing that distinguishes it from other models is that the ink dries fast (actually 3 times faster than the other pens). This is great because the pen doesn't leave smudges on paper when you write quickly. The 14-color pack of retractable pens is the best for the majority of users. But if you want to let your creativity shine and have more joy with your pens, there is even a package containing 21 separate colors. All the pens from this pack also have an ergonomic comfort grip wrapped around the whole barrel. This makes for more comfortable usage and is extremely important if you use pens for work. According to users, the writing experience with InkJoy is very smooth. There's no scratching or skipping and the ink dries fast without leaving any smears.
This is another notable option from a lesser-known brand. These pens only come in black and are designed for everyday use. They are priced like the other items available on this list and grabbing them certainly won't break the bank. They look different from other pens and have a curious design. They have some cool Japanese letters on them which suggest that you may become a famous illustrator after using them. Another thing is that they have a really fine tip (0.5 mm) and they will enable you to create extra detailed notes and drawings. These pens are not retractable and come with a cap on top. The cap has to be separated from the pen if you want to do some erasing. Hopefully, that shouldn't bother the majority of users. The writing experience is smooth just like with a regular gel ink pen, but it allows you to erase like a pencil at the same time. Just make sure you never expose your writing to a temperature above 140 degrees Fahrenheit because it will "disappear" the ink.
This is another little-known brand which you should take into consideration. Their pens come with an affordable price tag and received many raving reviews from users. They come in a pack of ten (that's the only option available) with each panel representing a different color (black, orange, light green, blue, red, turquoise, purple, dark green, black blue, and pink). What sets them apart is the rubber wrapper at the base of the pen which makes them so much more comfortable to use. The transparent design also allows you to see how much ink you still have left in each pen. The pen is retractable so you can take it with you easily wherever you go without worrying about losing the cap. The only downside is that the colors are not as vibrant as with other pens, and you can't always expect the highest quality. But the price is also lower so you get what you pay for.
These Paper Mate erasable ballpoint pens come in a pack of four, twelve, or twenty-four. They have a wider point (1.00 mm) which makes them great if you're into writing broader lines. Unfortunately, there is no variety when it comes to colors, as all the pens are available only in black. The price is more or less the same as the other products described in this review (around $12). I have to admit that there are better alternatives on the market. But I wanted to give this little-known pen a try because it's still good for crossword puzzles or simple to-do lists. You wouldn't be picking this one for serious work assignments, as you might get disappointed. In other words, it's better to go with the slightly more expensive options. In the past, these pens had a black eraser which did an excellent job. But now this has been replaced with a white one which sometimes leaves a smudge or two on the piece of paper. But still, it's a reliable staple for an affordable price and that's why it found its way to this list.

Erasable pens, a quick buyers guide:
With so many options available on the market, it might be difficult for you to decide and pick the best erasable pen. I'm sure you have a couple of questions regarding this specific pen category. Below you will find a section where I do my best to resolve all your doubts about the product.
Where to buy an erasable pen for the best price?
The best place to buy an erasable pen is Amazon. They offer a wide range of options with price tags that are lower than what you would see in a traditional brick-and-mortar stationery store. With Prime, you can have them delivered to your doorstep in one or two working days.
Who invented the erasable pen?
The erasable pen was invented in 1979 by a division of the Gillette Company. The first model of the pen used ink and was called Eresermate. The introduction of the product to the market was a true revolution in the stationery industry. The original product is still sold worldwide with the name Papermate.
What size of the tip would be best for you?
For most users, a pen with a 0.7 mm tip works best because it gives you an optimal width of the line. The 0.5 mm tip may produce a line that's a bit too thin unless you plan to do a detailed job. Then, you have the 1.00 mm tip, which is quite bold for most people's standards but can be useful if you have eyesight issues or want to cover a large surface faster.
Can I use different color options?
Yes, depending on the model of the erasable pen you buy, you can get up to 24 different colors in a package. Other brands offer only basic colors like black, blue, and red. It all depends on your requirements and what you're trying to do. But please note that the colors you get from an erasable pen won't be as strong and vivid as the ones you would get from a traditional pen. That's because of the type of ink used.
Is the writing with an erasable pen smooth?
If you pick one of the pens described in this review, you're guaranteed a smooth ride without blotches, line skips, or ink bleeds. It's the same as you would expect from a normal high-quality gel pen. Ergonomics is not a major consideration here, but the pens fit well into your hand and can be used for hours at a time.
Does the erasable pen ink fade?
The ink in an erasable pen functions in a similar way to a regular ballpoint or gel pen. The main difference is in the materials: rubber cement and thermo-sensitive ink. This ink doesn't fade unless you rub it with an eraser or treat it with extreme heat. The writings you make will last as long as the ones from a regular pan. The only difference is that now you can erase them.
How does an erasable pen work?
The key to the whole process is that erasable pens don't use real ink. Instead, they are filled with liquid rubber cement of a particular color. This specific material is easy to rub off the page for at least 8 to 10 hours after you finish writing. After that, you won't be able to erase anything. But there's also a new type of erasable ink, the so-called "thermochromic ink" which is sensitive to high temperature. It enables you to erase writing through heat produced when the rubber meets the paper. Oddly enough, you can also correct your writings and drawings with the use of a hairdryer.
What is an air-erasable pen?
The pen will disappear a few hours after you use it on any surface. There are no marks on the surface of the pen after it has dissolved into the air. This type of pen is used in fashion design, and graphic design where you want to temporarily mark a surface, and then let the mark fade after a few hours.
What are the common uses of an erasable pen?
You can use it to: take simple notes, complete your homework, create drawings and sketches, solve sudoku or crossword puzzles, write in your calendar, and organize a to-do list.
When you shouldn't use an erasable pen?
You shouldn't use it if you want to: sign legal documents, take notes that will last for a very long time, or write on a paper with an unusual writing surface.
Conclusion
As you can see, there are many fabulous product options available on the market. I hope that by providing all this useful information I was able to help you to make a better purchasing decision. You can get the top erasable pens in many different colors for as little as $10 per super cheap package. If you're a writer, an office worker, or simply like to doodle in your notebook, the erasable pen can be a great alternative to the tried and true and bring a small creative revolution into your workplace. Next up, you may want to explore top tips on how to develop a writing habit.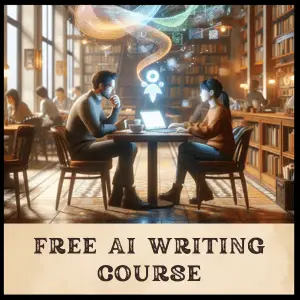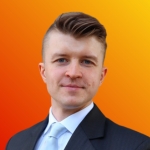 Rafal Reyzer
Hey there, welcome to my blog! I'm a full-time blogger, educator, digital marketer, freelance writer, editor, and content manager with 10+ years of experience. I started RafalReyzer.com to provide you with great tools and strategies you can use to become a proficient writer and achieve freedom through online creativity. My site is a one-stop shop for freelance writers, bloggers, publishers, and content enthusiasts who want to be independent, earn more money, and create beautiful things. Dive into my journey here, and don't miss out on my free 60-minute AI writing online course.