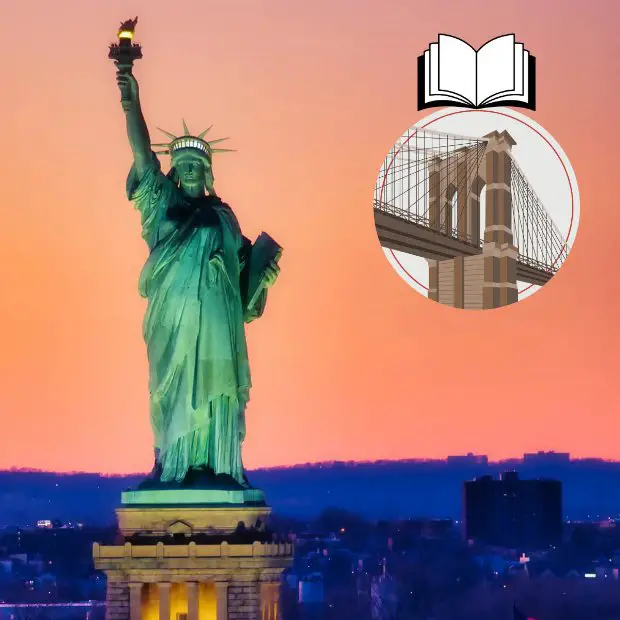 The surge in self-publishing has sparked a revolutionary era in the world of literature. It gifts authors with a previously unattainable level of autonomy, rewriting the narrative of the publishing industry.
Authors are now equipped with the power to steer their literary voyage. They can circumvent traditional publishing pathways and connect directly with their readership. If you're an ambitious writer living in the vibrant city of New York, you're in luck. This dynamic city is teeming with self-publishing companies ready and eager to help you bring your literary dreams to life. New York, often hailed as the literary hub of the United States, boasts a multitude of self-publishing enterprises that extend outstanding services to aspiring writers. We will explore the best self-publishing companies in New York, along with their submission process. Whether you're an established author or a novice writer, these enterprises can help you realize your publishing dreams.
Here are the best self-publishing companies in New York:
Archway Publishing stands as a remarkable self-publishing service offered by Simon & Schuster, a prominent publishing powerhouse renowned for its excellence within the United States. It was established to offer aspiring authors an opportunity to bring their books to the market independently. Archway Publishing endeavors to empower authors by equipping them with the essential tools and resources needed to successfully publish and distribute their literary creations. The company offers a range of self-publishing packages to meet the needs of different authors. These services include manuscript evaluation, professional editing, custom cover design, formatting, printing, eBook conversion, and distribution to major online retailers. Additionally, this American publishing company provides marketing and publicity services to assist authors in promoting their books. Submission guidelines.
iUniverse emerges as a self-publishing platform that diligently furnishes authors with the indispensable resources and tools essential for autonomously bringing their books to life. Founded in 1999, iUniverse offers a range of publishing services to aspiring authors, allowing them to bring their literary works to the market. As a self-publishing service, iUniverse provides book publishing services that enable authors to maintain control over their publishing journey. Authors have the freedom to choose from various publishing packages that suit their specific needs and goals for book sales. These packages typically include services such as editorial assessment, self-publishing services, professional editing, cover design, formatting, printing, eBook conversion, and distribution to major online retailers. Submission guidelines.

Lulu stands as a dynamic self-publishing platform that extends to authors the vital tools and resources required for independent publication and widespread distribution of their books. Established in 2002, Lulu has become a popular choice for authors seeking to bring their literary works to the market. In its capacity as a self-publishing company, Lulu presents authors with a user-friendly platform, enabling them to effortlessly upload their manuscripts and craft books that exude a polished and professional appeal. Authors have control over various aspects of the publishing process, including formatting, cover design, and pricing. Lulu provides templates and guidance to assist authors in creating visually appealing books that meet industry standards. One of the key advantages of using Lulu is its print-on-demand (POD) service. With POD technology, books are printed and shipped as orders are placed, eliminating the need for authors to invest in large print runs or manage inventory. This makes publishing more accessible and cost-effective for authors, especially those with limited budgets or niche audiences. Submission guidelines.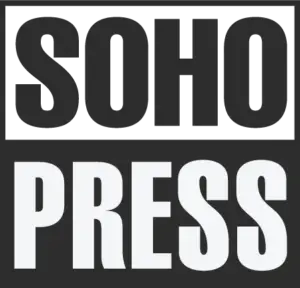 Soho Press is an independent publishing house based in the United States. Founded in 1986, Soho Press focuses on publishing literary fiction, crime and mystery novels, and international literature. It is known for its commitment to showcasing diverse voices and supporting emerging and established authors. Soho Press publishes a wide range of genres within its areas of focus. They seek to publish compelling and thought-provoking works that push boundaries and explore unique perspectives. Their catalog includes novels, short story collections, and works in translation, showcasing the richness and diversity of contemporary literature. Soho Press boasts a comprehensive publishing catalog that spans a diverse spectrum of genres and themes. From captivating literary fiction and gripping international crime novels to compelling historical fiction and thought-provoking non-fiction works, encompassing true crime, history, and social issues, their offerings cater to a wide array of readers' interests. They strive to bring stories that captivate readers and offer fresh perspectives. Submission guidelines.
Dog Ear Publishing emerges as a pioneering self-publishing enterprise that presents authors with a golden opportunity to autonomously publish and distribute their books, empowering them to bring their literary creations to the world. Established in 2004, Dog Ear Publishing provides a range of services to assist authors throughout the publishing process. As a self-publishing service, Dog Ear Publishing allows authors to maintain control over their books' creation and publication. Authors can choose from various publishing packages that suit their specific needs and goals. These packages typically include services such as manuscript editing, track sales, cover design, formatting, book sales, printing, self-publishing, book deals, eBook conversion, print book publishing, and distribution services. Should you have ambitions of becoming a bestselling author, this comprehensive platform could be your final stop. It provides all the necessary tools and resources for publishing books tailored to your unique audience, making it the ultimate haven for your publishing journey. Submission guidelines.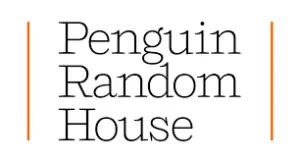 Penguin Random House stands tall as one of the world's foremost publishing giants, recognized for its expansive reach and unparalleled influence. Established in 2013 following the merger of Penguin Group and Random House, this illustrious entity carries a storied legacy that traces back to the early 20th century. Within its vast domain, Penguin Random House encompasses a multitude of esteemed imprints and publishing divisions, such as Penguin Books, Penguin Random House, Knopf, Viking, Ballantine Books, and numerous others, each contributing to its distinguished literary tapestry. This eminent publishing house unveils a captivating array of literary offerings that span a vast spectrum of genres. From enriching literary fiction and enlightening non-fiction works to enchanting children's books, captivating young adult novels, enthralling tales for young readers, and educational resources, their published repertoire knows no bounds. With a vast and diverse catalog, Penguin Random House represents both established and emerging authors, including bestselling and award-winning writers. Their publishing program covers a broad spectrum of subjects, catering to readers of all interests and demographics. For more information on books published and submission guidelines, please visit the company's website. Submission guidelines.
Bellevue Literary Press is a distinguished independent publishing house with a unique focus on showcasing literary works that delve into the captivating intersection of art and science. Through their discerning curation, they bring forth a collection of thought-provoking books that seamlessly blend the realms of artistic expression and scientific exploration. Established in 2005, Bellevue Literary Press is affiliated with the Bellevue Literary Review and is associated with the renowned Bellevue Hospital in New York City. The press focuses on publishing books of different categories like science fiction, narrative nonfiction, and poetry that delve into the complexities of human experiences, contemporary issues, health, circular illness, biomedical research, and the human condition. Their publications often reflect a deep understanding of medicine, mental health, and the healthcare system, while also offering powerful narratives and artistic perspectives. Submission guidelines.

Situated in the vibrant heart of New York City, Hachette Book Group (HBG) stands tall as one of the globe's foremost and most influential publishing enterprises. Renowned for its expansive reach and unwavering commitment to literary excellence, HBG holds a prominent position among the largest and most esteemed publishing companies worldwide. With a history that dates back to 1837, HBG is a division of Hachette Livre, a global publishing conglomerate based in France. The company has garnered acclaim for its remarkable assortment of imprints and publishing divisions, which encompass an eclectic range of literary ventures. Within its prestigious fold, you'll find renowned names like Grand Central Publishing, Little Brown and Company, Orbit, and Hachette Books, among a host of others, each contributing its unique flavor to the world of publishing. The company publishes books across various genres, including fiction, creative nonfiction, children's books, and lifestyle titles. The publishing program of Hachette Book Group encompasses a wide range of authors, from established literary figures to emerging voices. The company is home to numerous bestselling titles, self-published authors, and award-winning authors, nonfiction authors and it is committed to nurturing talent and supporting authors throughout their careers. Submission guidelines.
Macmillan Publishers is a prominent and respected book publishing company with a long-standing history. Established in 1843 and one of the largest publishing companies in the book industry, Macmillan operates as a division of the larger Holtzbrinck Publishing Group and encompasses numerous imprints and publishing houses. Macmillan Publishers has earned widespread recognition for its expansive collection of imprints, encompassing a diverse array of literary ventures. Notable among these esteemed imprints are Farrar, Straus and Giroux, Henry Holt and Company, Picador, St. Martin's Press, Tor Books, and numerous others, each contributing to the rich tapestry of Macmillan's publishing legacy. The company publishes books across various genres, including literary fiction, non-fiction, graphic novels, genre fiction, children's books, picture books, professional books, academic works, and educational materials like The Circular Economy Handbook. The publishing program of Macmillan is renowned for its commitment to quality and excellence. The company represents a wide array of acclaimed and bestselling authors, supporting them throughout their careers and fostering their creative endeavors throughout the entire process. Numerous titles under the Macmillan Publishers umbrella have garnered esteemed accolades, proudly bearing the laurels of the Printz Award, the Man Booker Prize, the National Book Award, the Pulitzer Prize, and even the prestigious Nobel Prize. These exceptional literary works have not only captivated readers but also graced the revered New York Times bestseller list, solidifying their rightful place among the literary elite. Submission guidelines.


HarperCollins Publishers is a renowned publishing company that operates internationally and has a rich history in the publishing industry. The company was established in 1817 by brothers James and John Harper in New York City. Originally known as J. & J. Harper, the company primarily focused on publishing religious, academic, and educational works. HarperCollins stands as a prominent publisher, offering an extensive assortment of books that cater to a wide range of interests. Their diverse catalog encompasses literary fiction, enlightening non-fiction works, captivating children's literature, valuable reference materials, compelling young adult novels, engaging women's fiction, captivating biographies, introspective memoirs, and empowering self-help titles. Among the esteemed ranks of HarperCollins, you'll find celebrated authors such as J. R. R. Tolkien, C. S. Lewis, Mark Twain, Neil Gaiman, Michael Crichton, and Agatha Christie, whose contributions have left an indelible mark on the literary world. To get details on any book published by HarperCollins Publishers, visit their website. Submission guidelines.
Operating under the esteemed Abrams Books publishing company, Abrams Press stands as a distinguished imprint. Since its establishment in 1949 in New York City, Abrams Books has been acclaimed for its superior quality publications that span a variety of genres such as art, photography, young adult literature, fine art, picture books, fashion, cooking, children's literature, and a wide array of non-fiction. With its focus on non-fiction, Abrams Press offers an impressive catalog that encapsulates an intriguing spectrum of genres. These include riveting biographies, captivating memoirs, stimulating women's fiction, illuminating essay compilations, intense mystery thrillers, rich historical narratives, absorbing children's fiction, enlightening takes on current affairs, detailed explorations of social issues, and intellectually stimulating cultural critiques. The imprint also extends to the realm of young readers and young adult novels, to offer engaging, thought-provoking content built on compelling narratives and thorough research. However, it's worth noting that Abrams Press currently only accepts manuscripts and proposals from recognized literary agents and does not entertain unsolicited submissions. Submission guidelines.
Headquartered in the bustling metropolis of New York City, Skyhorse Publishing shines as an independent publishing powerhouse. Since its establishment in 2006, Skyhorse has earned acclaim for its extensive catalog, which encompasses a wide array of genres ranging from captivating science fiction and enlightening non-fiction to enchanting children's books, tantalizing cookbooks, riveting sports tales, enthralling historical accounts, and beyond. The essence of Skyhorse lies in its commitment to innovation and forward-thinking, continually striving to present readers with exceptional narratives that are both distinctive and captivating. The company embraces both established and emerging voices, providing a platform for authors to share their perspectives and ideas. The company maintains a rigorous editorial process, working closely with authors to refine manuscripts and ensure the utmost quality in writing, storytelling, and research. This publishing company has established distribution partnerships that enable its books to reach a wide audience. Through collaborations with major retailers, this indie publisher and bookstores, and online platforms, the company strives to make its publications easily accessible to readers across different channels and formats and this has given them the reputation as one of the top book publishing companies in New York City. Submission guidelines.
Conclusion
Setting forth on the path to self-publishing in the lively City of New York is a thrilling venture that puts you in control of your literary destiny. The companies we've delved into throughout this article represent just a glimpse into the expansive landscape of self-publishing possibilities. Indeed, there's a plethora of additional options to explore, each with its distinct concoction of services, expertise, and guidance to aid you in transforming your literary dreams into reality, all without the need for a literary agent. Remember to research and explore each of these book publishing companies, finding the one that resonates with your vision and values as an author. Stay committed, seek support from fellow authors or writing communities, and embrace the opportunity to learn and improve with each step. The self-book publishing companies in New York are ready to help you on this thrilling journey. Embrace the adventure, trust in your creative abilities, and let your story captivate the world. Good luck and happy self-publishing!
Rafal Reyzer
Hey there, welcome to my blog! I'm a full-time blogger, educator, digital marketer, freelance writer, editor and content manager with 10+ years of experience. I started RafalReyzer.com to provide you with great tools and strategies you can use to achieve freedom from 9 to 5 through online creativity. My site is a one-stop-shop for freelance writers, bloggers, publishers, content enthusiasts who want to be independent, earn more money and create beautiful things. Feel free to
learn more about me here.