If you don't have the willingness to toil for months before a publisher takes an interest in your novel, it's time to look at the benefits of self-publishing.
Self-publishing used to be a distant dream, with complications of vanity publishing by authors so desperate that they would pay to have their book published. But, self-publishing has become a valid and smart choice these days, especially with eBooks going mainstream and the technology just blowing up. Here are the main reasons that authors choose to publish on their own rather than taking the traditional route.
Here are the main benefits of self-publishing:
1. Empowerment and Creative Control
One of the major benefits of self-publishing is the ability to gain full control over your book, from writing and editing to printing and everything else in between. The best part of self-publishing is that you don't need anybody's permission to write or publish. At your convenience and pace, you can write and publish whatever you want. You do not have to worry about gatekeepers getting on your nerves all the time. You have complete control over your book title, book cover, and even pricing.
2. Your Book, Your Team
Successful self-publishing requires a team effort. You know what they say – talent wins games but teamwork championships. The same goes for publishing a book. Your book is a representation of your business, and in any business, the key element is people. When you choose to self-publish, you get to pick your team. When working with consultants, paid professionals like editors, and designers who take pride in their work as you are of your own, it will be a joy to collaborate with them.
3. Less Waiting Period
If you were to go the traditional publishing route, it would take years before you see your book in print. Sometimes, it may take months or even years for you to hear from the publishers. This is annoying, especially when you've done all the hard work. With self-publishing, you can publish your content as quickly as you want and have it available for sale in less than 24 hours (for eBooks), then get paid just after a few months. This is probably one of the main benefits of self-publishing.
4. Scalable Income
Let's talk about how much will you get paid if you choose to go the self-publishing route. The best thing about publishing on your own is that you get to keep all the royalties and every dollar of every book you sell comes back to you. If you choose to self-publish, you'll receive 35-70% royalty on the sale of eBooks, which is better than pretty much every traditional publishing deal out there. You can also go global and license subsidiary rights, so your income is scalable in every book.
5. Sales and Income Transparency
With traditional publishing channels, it gets difficult to keep tabs on your progress, like if marketing is going well or not because you don't get real-time sales figures. However, self-publishing authors like you can keep track of the reports that are updated every few hours. This can help you explore the different market avenues and help you determine which one to focus on for ongoing sales.
6. Low Overheads and Less Risk
Today, it's almost free to self-publish on the most popular eBook platforms. Of course, you must pay upfront for editing and cover design, but the actual publishing is free. The store takes a small share of sales, though. Compared to other similar business models, self-publishing in this digital age has low overhead costs, low entry costs, and potentially a high margin of return. This way, you can use part of your hard-earned profit to pay for marketing and advertising to boost your sales.
7. Easy Access to Resources
There's a wealth of resources available to those who want to publish on their own rather than going around and trying to impress agents and publishers who may or may not like your book. There are a lot of self-publishing companies out there, like Amazon Kindle Direct Publishing (KDP), Apple Books, PublishDrive, Lulu, Kobo, and more. They can make it easy for you to do everything from uploading the manuscript to publishing the book in no time. They provide all the tools and resources to help you become a well-informed self-publisher.
8. Chance to Make Invaluable Connections
The best part about self-publishing is that you're never alone. There's a whole community of self-publishers around the world who gather online and in person to provide support to each other in publishing their works. Whoever you come across in your self-publishing journey is a potential connection, which is important in any profession and business. As an author, you may attend social events and expand your network. These connections become priceless as you meet up with other people in the industry.
9. Longer Shelf Life
Another fantastic advantage of self-publishing is that your books have a longer shelf life. On-demand publishers have an unlimited shelf life, whereas eBooks are even more long-lasting than on-demand print. Books that are published via traditional channels may have a limited shelf life in bookstores. They may be taken down periodically to make way for newly published books. Books that you publish on your own are available in online bookstores for a much longer time.
10. Better and Faster Exposure
The publishing industry is a very competitive market. As a self-publishing author, you get to specify your target audience. This way your book gets to market faster than it would via traditional channels. Through the power of the Internet, you could (theoretically) finish writing a book today and publish it online tomorrow. And while I do not recommend this tactic, the speed of publishing on your own may translate to faster exposure. The key is to always stand out from the crowd positively.
Final Thoughts
But, of course, self-publishing is not all sunshine and roses! On the surface, the route seems much easier than finding and hiring half a dozen professionals to create your book. Being a self-publisher means you must wear a lot of hats until you can build your team of creative professionals. Just because your book is out there on every platform you can think of, it doesn't mean that it will sell. So, if you want to go on your own and self-publish successfully, put in a lot of hard work and learn new skills around publishing and marketing. Like with any new process, it might seem complicated at first, but it gets easier once you get the hang of it. Next up you might want to check a list of the top self publishing companies.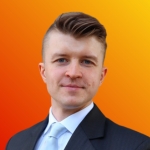 Rafal Reyzer
Hey there, welcome to my blog! I'm a full-time blogger, educator, digital marketer, freelance writer, editor and content manager with 10+ years of experience. I started RafalReyzer.com to provide you with great tools and strategies you can use to achieve freedom from 9 to 5 through online creativity. My site is a one-stop-shop for freelance writers, bloggers, publishers, content enthusiasts who want to be independent, earn more money and create beautiful things. Feel free to learn more about me here.