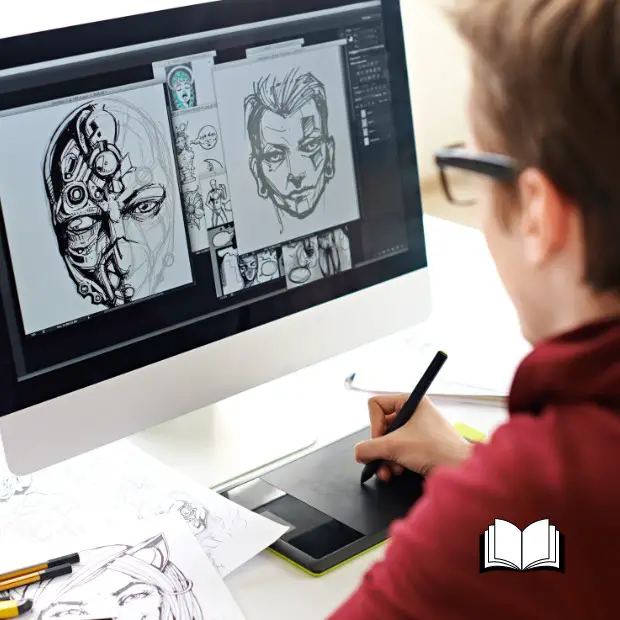 The comics industry has seen the rise of a dynamic group of independent comic book publishers who are constantly evolving the art form.
These daring indie trailblazers are the driving force behind some of the most innovative and captivating works in the market today, delighting both young and mature readers. Get ready to explore the realm of imagination and award-winning titles, as we shine a spotlight on the rising stars that are redefining the boundaries of graphic storytelling.
Here's a list of the most notable independent comic book publishers: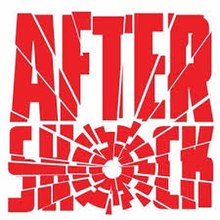 AfterShock Comics is more than just a name; it's a statement of intent. Led by Joe Pruett, a publisher, and writer with over 25 years of industry experience, AfterShock aims to shatter expectations in the world of comic books. This creatively driven publisher is dedicated to collaborating with some of the brightest talents to tell original and compelling stories that resonate with both new and established audiences. Through comics, graphic novels, and beyond, AfterShock's commitment to innovation is not just about crafting engaging narratives—it's about pushing the boundaries of the medium itself. Submission guidelines.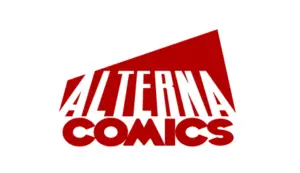 Alterna Comics is among indie comic book publishers who are embracing an old-school approach with glossy covers and newsprint interiors that evoke nostalgia. Their distinguishing feature is the color-coded corner box logo, signaling different printings. From ongoing series to limited runs, Alterna offers titles across a variety of genres and age ratings, appealing to a diverse audience. Whether it's the new exciting saga of "King Cryptid" or their special Alterna GIANTS editions, this publisher offers affordable and engaging storytelling, inviting young adult readers everywhere to immerse themselves in diverse and thrilling comic book worlds. Submission guidelines.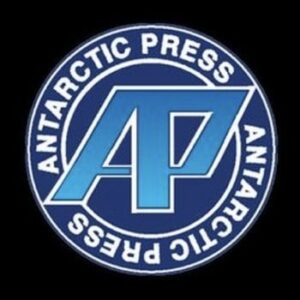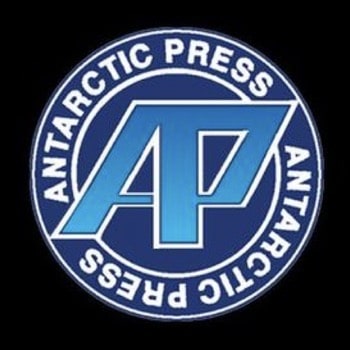 Comic-booking since 1985, Antarctic Press is a down-to-earth publisher with a yee-haw attitude, located in San Antonio, Texas. Founded by the Dunn brothers, Ben and Joe, they've made it their mission to publish the coolest creator-owned comics on Earth, believing that the true winners in the world of comics are the creators and the fans. With over 5,000 titles, including big hits like "Ninja High School," "Warrior Nun Areala" (which found its way to Netflix), and "Gold Digger," Antarctic Press has carved out a space for itself in the comic industry by prioritizing creator-owned material and a connection with the fanbase. Submission guidelines.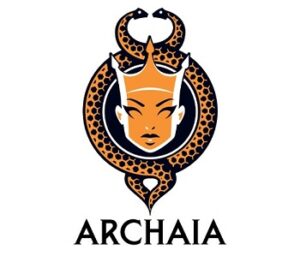 Archaia Entertainment, which is now an imprint of Boom! Studios has a rich history dating back to its founding by Mark Smylie in 2002. Originally established as a home for Smylie's comic book series "Artesia," the company quickly expanded, actively seeking new and existing material to publish under the Archaia banner. A series of acquisitions and restructures led to Archaia becoming a part of Boom! Studios in 2013. Known for their dedication to quality and a robust publishing process, Archaia's distinctive presence within the industry and association with powerful entities like The Walt Disney Company (who inherited Fox's stake in Archaia) highlights their significant role in shaping the landscape of comics and graphic novels. Submission guidelines.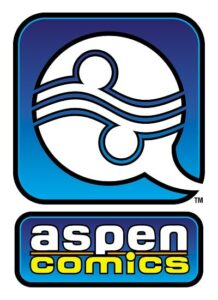 Aspen Comics, founded in 2003 by the legendary creator and artist Michael Turner, is renowned for its unique and creative approach to comic book publishing. With a diverse portfolio that includes original digital art crafted by notable figures such as David Maisel, founder of Marvel Studios, alongside acclaimed artists Michael Turner & Peter Steigerwald, this California-based publisher has a distinct place in the comic book world. From Turner Classics to convention exclusives and monthly specials, the company's offerings pay homage to Turner's legacy while pushing the boundaries of traditional comic art. Aspen's commitment to quality and innovation ensures that fans and collectors alike continue to find something fresh and engaging within their pages. Submission guidelines (N/A).

Zenescope Entertainment is a prominent comic book publishing company founded in 2005 by Joe Brusha and Ralph Tedesco. Renowned for its unique art styles and diverse titles, the company quickly turned into a leading publisher, launching cult hits like "Grimm Fairy Tales." Zenescope's catalog includes various genres and original series, as well as adaptations such as "Van Helsing," which also inspired a SyFy Channel TV series. With a dedicated team of writers, editors, and artists, Zenescope continues to contribute to the rich landscape of the comic book industry through its innovative storytelling and captivating art. Submission guidelines.

Abstract Studio Comics is the creative home of cartoonist Terry Moore, known for publishing intriguing and celebrated comic series such as "Strangers In Paradise." The studio focuses on delivering quality content, as demonstrated by its commitment to creating meticulously crafted editions and new formats. With an active engagement with fans through sneak peeks, pre-orders, and Kickstarter campaigns, Abstract Studio Comics continues to thrive and excite its readership. The blend of captivating storytelling, striking art, and a transparent connection with readers makes Abstract Studio a notable presence in the comic book industry. Submission guidelines.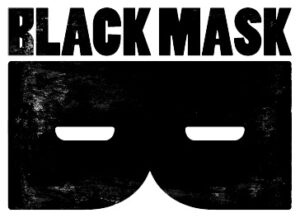 Black Mask Studios is a cutting-edge company known for delivering bold and unconventional storytelling. With a catalog featuring a diverse array of titles such as "4 Kids Walk Into A Bank," "Gangster Ass Barista," and "Alice in Leatherland," the studio is not afraid to explore unique and provocative themes. Whether it's a high-fashion world plagued with demonic dementia, a dystopian American hellscape, or crime comedies fueled by coffee, Black Mask Studios embraces stories that challenge norms and engage readers in thought-provoking narratives. The studio's distinctive approach to the medium reflects a commitment to creativity, innovation, and a willingness to venture into the dark, wild, and whimsical corners of storytelling. Submission guidelines.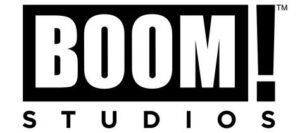 BOOM! Studios, founded by Ross Richie in 2005, has swiftly emerged as a powerhouse in the comic book and graphic novel industry. Committed to crafting world-class storytelling for all audiences, the company operates through four distinct imprints—BOOM! Studios, BOOM! Box, KaBOOM!, and Archaia. These imprints have given rise to a plethora of bestselling and award-winning original works, including Keanu Reeves' "BRZRKR," "Something is Killing the Children," and "Lumberjanes." In addition to original content, BOOM! Studios have creatively expanded established licenses such as "Mighty Morphin Power Rangers," "Dune," and "Magic: The Gathering." Beyond print media, the studio is exploring new horizons with streaming adaptations of light novels like R.L. Stine's "Just Beyond" on Disney+ and an upcoming animated TV series "Mech Cadets" on Netflix in 2023. Submission guidelines.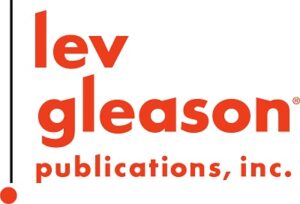 Lev Gleason Incorporated has resurrected Lev Gleason's legacy, over half a century after the original company closed its doors. Launching with four new imprints, this Canadian publisher started with the release of "American Daredevil," a biography that highlights Gleason's contributions to comics and progressive activism. The imprints include Comic House, focused on blending existing properties with reboots of classic characters; Comic House Archives, devoted to restoring Lev Gleason's works; Lev Gleason Library, a home for prose works; and New Friday, which will feature creator-owned books. The revival honors Lev Gleason's rich history while embracing a dynamic future in comics. Submission guidelines.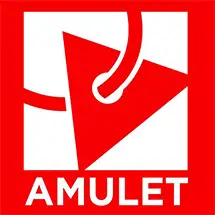 Amulet Books, an imprint of Abrams Books, specializes in publishing novels, graphic novels, and nonfiction for young adult and middle-grade readers. With a remarkable roster of authors, Amulet focuses on engaging content for young adults, often collaborating with popular media franchises. Recent releases include a time-traveling adventure in "Danny Phantom: A Glitch in Time," an addition to the Avatar series with "Avatar, the Last Airbender: The Legacy of Yangchen," an action-packed installment in the G.I. Joe universe called "Revenge of the Ninja," and a spine-chilling novel inspired by Nickelodeon's hit show titled "The Tale of the Gravemother." These selections reflect Amulet's dedication to delivering thrilling and imaginative stories to younger readers. Submission guidelines.

Dynamite Entertainment is a leading comic book and graphic novel publishing company headquartered at 113 Gaither Dr., STE 205, Mt. Laurel, NJ, United States. With a wide range of titles, characters, and creators in its portfolio, Dynamite offers an expansive selection of comics both in print and digital formats. The company is known for working with popular and classic properties, showcasing various genres to appeal to diverse readers. In addition to publishing, Dynamite actively engages in licensing, promotions, and advertising, making it a multifaceted presence in the entertainment industry. Contact information for various inquiries, including submissions and customer service, is readily available on their website, reflecting Dynamite's commitment to accessibility and interaction with its audience. Submission guidelines.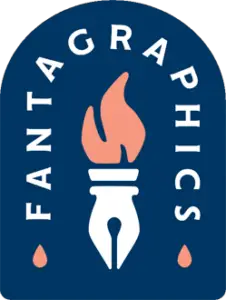 For over 40 years, Fantagraphics has been a leading publisher in the world of comics and graphic novels, championing both established and emerging artists. Committed to pushing the boundaries of the medium, the company celebrates great cartooning in all its forms, providing a platform for bold new stories and honoring the rich history of comics. From contemporary works to classic reprints, literary pieces to genre comics, Fantagraphics' extensive roster has helped transform and elevate the perception of comics as a legitimate form of high art. Submission guidelines.

First Second Books is a renowned comic book publisher in New York City that specializes in graphic novels. Catering to readers of all ages and covering every genre, their publications can be found online, in libraries, comic book shops, and bookstores. The creative team, led by Editorial & Creative Director Mark Siegel, Editorial Director Calista Brill, and Creative Director Kirk Benshoff, collaborates with a diverse array of creators, editors, designers, and staff to craft each unique graphic novel, contributing to the rich landscape of visual storytelling. Submission guidelines.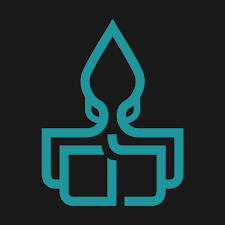 Black Panel Press, founded in 2017 by Andrew Benteau, is a Canadian indie graphic novel publisher with distribution in the United States. Originating from a partnership with French publisher Tartamudo Editions, Black Panel Press focuses on bringing international graphic novels to North American audiences. Their portfolio features titles by diverse creators, from Mexico, Lebanon, China, France, Italy, and the United States. Activities include translation, high-quality printing, distribution through both digital and physical channels, and promotion. Emphasizing storytelling over sales, all titles are 100% creator-controlled, allowing authors to tell the stories they are passionate about. Submission guidelines.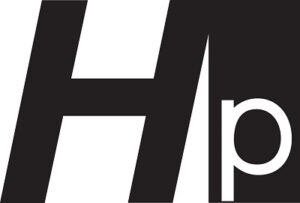 Hermes Press is a specialized publisher based in Pennsylvania, USA. The company focuses on the art and artists of comics, cartoons, and comic strips, as well as pulp magazines from the 1920s and 1930s and art books covering science fiction and popular culture. As an imprint of Herman and Geer Communications Inc., Hermes Press works to exclusively produce materials that celebrate these unique facets of cultural history. Their books are distributed through various channels, including Diamond Comic Distributors, Amazon, Baker & Taylor, and local book or comic shops. Submission guidelines (N/A).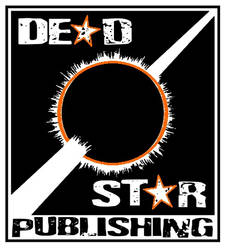 Deadstar Publishing is a Cardiff-based publisher specializing in horror, fantasy, and science fiction genres. Established in 2010, the company has been instrumental in promoting new talents, with many of its first-time authors and artists moving on to full-time careers. Deadstar aims to release between five and ten new titles annually, including books, comics, and graphic novels in both physical and digital formats. Their products are available in various bookstores, online, and at UK conventions. With a range that includes crime-fighting dolphins and supernatural horrors, Deadstar continues to offer a unique array of works. Submission guidelines.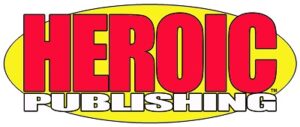 Heroic Publishing is a comic book publisher that focuses on a wide range of superhero characters and titles. Some of the notable projects include "Adventures of Giant," "Black Enchantress," "Captain Thunder and Blue Bolt," "Champions," "Flare," "Tigress," and more. The characters in Heroic Publishing's lineup represent a diverse array of heroes and heroines, each with unique abilities and storylines. The company emphasizes both individual titles and crossover series, allowing fans to explore the interconnected universe within their comics. Whether it's the mystical world of "Lady Arcane" or the action-packed adventures of "Huntsman," Heroic Publishing offers an extensive catalog that caters to fans of various genres and themes. Submission guidelines.

Darby Pop Publishing, founded in 2013 by Emmy Award-winning writer/producer Jeff Kline, has emerged as a hub for high-concept, high-quality visual storytelling. Initially starting as IDW's first creator-owned imprint, the company has since published over 100 issues and TP's, including collaborations with industry talents like Eric Garcia, John Raffo, Scott Marder, and others. Darby Pop's lineup features eclectic and innovative titles like "Bruce Lee: The Dragon Rises," a present-day all-ages comedy/action/adventure collaboration with Bruce Lee Entertainment, and other series such as "SIDE-KICKED," "DEAD MAN'S PARTY," and "SANTA CLAUS: PRIVATE EYE." Submission guidelines.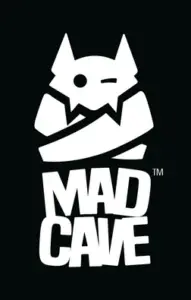 Mad Cave Studios is an independent publisher in Miami, Florida. It was founded in 2014, with a focus on worldwide entertainment across genres such as horror, sci-fi, action-adventure, crime, noir, and fantasy. The company collaborates with international creators to develop character-driven stories complemented by masterful illustrations. The company's vision revolves around escapism and identification with characters facing fantastical adventures and insurmountable odds. Led by key figures such as Founder Laura Chacon, CEO and Chief Creative Officer Mark London, and Publisher Chris Fernandez, Mad Cave aims to transport readers into worlds filled with the extraordinary and the MAD. Submission guidelines.

Last Gasp, founded by Ron Turner in 1970, is one of the largest and oldest publishers of underground books and comics in the world. Based in San Francisco, Last Gasp has published and brought attention to acclaimed artists such as R. Crumb, Justin Green, and Mark Ryden. With a focus on 'lowbrow' and 'pop surrealist' art, graphic novels, and pop culture titles, the company has been recognized as a significant contributor to alternative culture and has been named "Best Local Publisher" multiple times by the readers of the San Francisco Bay Guardian. Submission guidelines.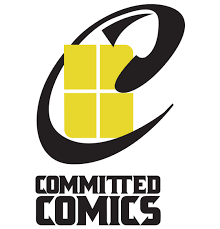 Committed Comics excels at transforming dedicated fans of the comic world into industry professionals. With a focus on quality and creativity, the company continues to push the boundaries of the comic book industry. Founded in 1999 by Thomas Doherty and Alejandro Cruz, both big comic book fans, Committed Comics grew by leaps and bounds since producing RPG Dawnfire in 2000 through collaboration with Dawnfire Inc. They've been a mainstay of the San Diego Comic-Con since that year and of many other conventions of such kind across the United States. They partner with some of the best graphic artists and cosplayers in the country in bringing comic books and a variety of comic events to the public. Submission guidelines.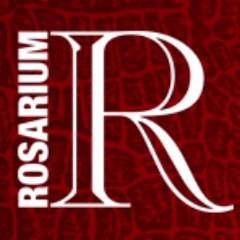 Rosarium Publishing is a dynamic book publisher in Maryland, USA, that specializes in speculative fiction, comics, and a touch of crime fiction, all with a multicultural perspective. Embracing talent from all corners of the globe, they believe creativity knows no boundaries and can be found anywhere. With a penchant for being wild and provocative, the company aims to introduce the world to itself through diverse and engaging works. You can find their books on various platforms, including Amazon, BN.com, ComiXology, Peep Game Comix, and their website. Rosarium Publishing is also active in comic conventions and festivals in the country. Submission guidelines.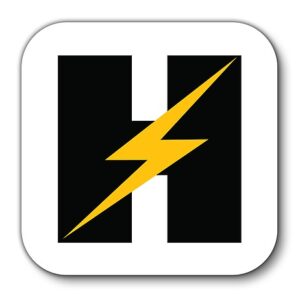 Humanoids Publishing has been a trailblazer since its inception in the early 1970s under the name Les Humanoïdes Associés in Paris. Founded by graphic novel artists Jean Giraud (Mœbius), Philippe Druillet, and writer Jean-Pierre Dionnet, they sought to revolutionize the medium with their groundbreaking comics magazine, Métal Hurlant ("Screaming Metal"). Combining with Les Humanoïdes Associés, the company gained recognition as a hub of creative exploration and storytelling innovation, showcasing comics in cutting-edge ways and embracing a fiercely independent spirit. Submission guidelines.

Nobrow is a London-based small publisher with a passion for great design, groundbreaking art, and compelling narratives. Founded in 2008 by friends and ex-Central St. Martin's alumni Sam Arthur and Alex Spiro, Nobrow has made environmental consciousness and luscious production values central to its mission. Along with their children's book imprint Flying Eye Books and the literary list Imprint 27, they publish around 35 new titles per year. Nobrow has been dedicated to showcasing fresh talent, revitalizing classic stories, and pushing the boundaries of visual publishing. With an incredible team and a commitment to excellence, they continue to deliver the best in visual publishing to audiences worldwide. Submission guidelines.

Image is a prominent comic book and graphic novel publisher in Portland, Oregon, established in 1992 by a group of bestselling artists. It has grown to become the third largest comics publisher in the United States. The company publishes a diverse range of titles in various genres, including science fiction, fantasy, romance, horror, crime fiction, and more, created by some of the finest artists and writers in the industry. Their titles have received critical acclaim and numerous award nominations and wins, including Eisner Awards and Hugo Awards. The publishing company actively participates in major industry conventions and conferences, engaging with media, retailers, and fans alike. Some of the notable events they attend include San Diego Comic-Con, New York Comic-Con, and Emerald City Comic-Con. Submission guidelines.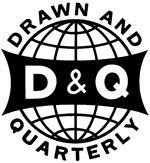 Drawn & Quarterly has evolved from a single-issue magazine to a renowned international publisher of top cartoonists over its thirty-year journey. They have released works from acclaimed North American artists like Adrian Tomine, Lynda Barry, and Nick Drnaso, as well as international authors like Tove Jansson and Guy Delisle. With a commitment to quality, editorial integrity, and artistic independence, Drawn & Quarterly has been recognized with nominations for prestigious literary awards and numerous comics awards. The company also operates two storefronts in Montreal, where it was founded in 1989, and its books are distributed globally through various partners. Submission guidelines.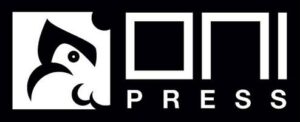 Oni Press is a prominent comic book and graphic novel publisher based in Portland, Oregon. Since its inception in 1997, Oni Press has curated an impressive line of original and licensed works, earning accolades for titles like Rick and Morty™, Invader ZIM, Scott Pilgrim, and Queen & Country. Their diverse collection includes award-winning series such as Courtney Crumrin, The Sixth Gun, and Stumptown, among others. With a dedication to quality storytelling and a growing list of beloved titles, Oni Press continues to be a leading force in the comic book industry. Submission guidelines.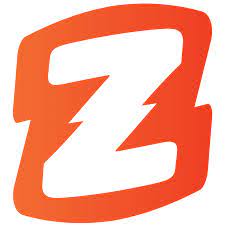 Papercutz is an imprint of Mad Cave Studios that publishes exceptional graphic novels suitable for readers of all ages. Their wide range of genres, from humor to action-adventure, mystery, horror, and beloved characters, appeals to both reluctant and gifted readers. With a focus on introducing young readers to the imaginative wonders of comics, Papercutz works tirelessly to provide engaging and enriching reading experiences for younger audiences. Submission guidelines (N/A).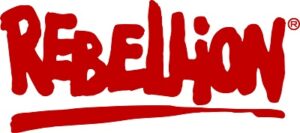 Rebellion Developments is a highly successful independent video game studio that goes beyond gaming to produce a diverse range of entertainment, including books, comics, TV shows, films, and board games. Known for acclaimed games like Sniper Elite and Zombie Army, as well as iconic comics like Roy of the Rovers and Judge Dredd in 2000 AD, Rebellion has gained a reputation for delivering high-quality products that captivate audiences worldwide. Since its founding in 1992, the company has worked on various remarkable projects, and in recent years, it has expanded into film and TV production, comic publishing, book publishing, and tabletop gaming through Rebellion Film and TV studios, Rebellion Publishing, and Rebellion Unplugged, respectively. Submission guidelines.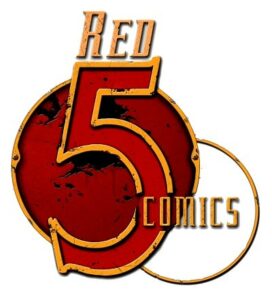 Red 5 Comics is a cinematic-style comic book entertainment publisher in Texas, USA. They are recognized for earning the 2007 Gem Award for Best New Publisher and receiving nominations for the prestigious Eisner and Harvey Awards. Founded by Paul Ens and Scott Chitwood, the company is now published by Ens, Chitwood, Dave Zeibart, and Joshua Starnes. Red 5 Comics seeks talented freelance artists, including pencilers, inkers, colorists, and letterers, and requires submission of at least five pages of sequential storytelling art. While they do not have standardized page rates, they discuss financials individually, keeping in mind that they are an independent start-up. Submission guidelines.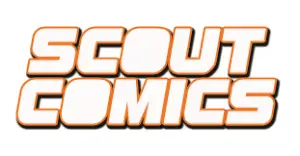 Scout Comics and Entertainment is a creator-owned comics publisher with a mission to explore exceptional talent and epic stories across various multimedia platforms. Led by CEO Brendan Deneen, who brings extensive experience in publishing and film/TV industries, the company develops and publishes original comics with new and diverse voices. Scout Comics has established itself as a gateway for major studios and producers, offering a variety of exciting characters and intellectual properties for potential development in TV, film, digital, mobile, VR, and video games. Deneen, a seasoned author himself, has an impressive portfolio of works, including novels, graphic novels, and short stories, contributing to the company's diverse and compelling lineup. Submission guidelines.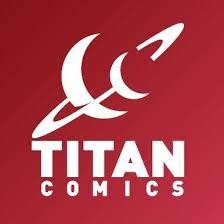 Titan Comics is an exciting publishing initiative from Titan Publishing that aims to showcase the best new stories from both new and established comics creators. With a focus on offering creators a great deal and retaining full rights over their creations, the company helps shape ideas into top-quality comics. The company benefits from Titan Publishing's extensive editorial, design, and sales experience, allowing it to combine unique voices with strong marketing and a trusted brand. In addition to new monthly comics titles, Titan Comics also restores and reprints classic comics in deluxe volumes. The company has a rich history in licensed publishing, including successful properties like The Walking Dead and Star Wars, and now seeks to nurture a new generation of creators and properties. Titan Comics has an active digital portfolio and distributes its titles to the Direct Market through Diamond and to the book trade through Random House Graphic. Submission guidelines.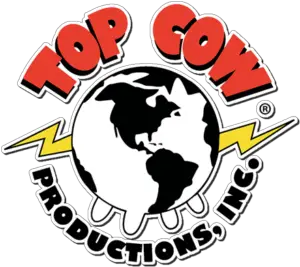 Top Cow Productions is an American comics publisher and an imprint of Image Comics, founded by Marc Silvestri in 1992. It became part of the initial lineup of Image Comics with the creation of Cyberforce. Top Cow has been known for launching the careers of various writers and artists and is associated with properties like Witchblade and The Darkness. The company has also collaborated with creators to develop creator-owned properties, including Michael Turner's Fathom and Joe's Comics by J. Michael Straczynski. Submission guidelines.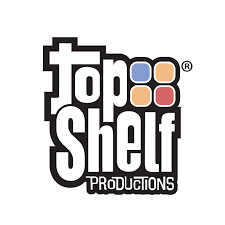 Top Shelf Productions is a graphic novels book publisher in San Diego, California that has been in operation since 1997. It is currently an imprint of IDW Publishing. Top Shelf is known for publishing graphic novels that receive critical acclaim and have a dedicated fanbase. They focus on works that showcase literary sophistication, visionary artistry, and personal resonance, representing the cutting edge of the comic medium. Some of their most notable releases are "The Second Fake Death of Eddie Campbell" by Eddie Campbell, "Ballad for Sophie" by Filipe Melo and Juan Cavia, and "Cosmoknights" by Hannah Templer. Submission guidelines.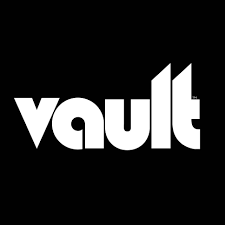 Vault Comics is a comic book publisher in Montana, USA known for its horror, fantasy, and science fiction titles with a focus on diversity and cross-media properties. It was founded in 2016 by Damian and Adrian Wassel, and Nathan Gooden. The company's business model is inspired by publishers like Image Comics and Vertigo Comics. Vault Comics has worked with notable creators such as Tim Seeley, Ashley A. Woods, Magdalene Visaggio, Cavan Scott, Donny Cates, Brandon Sanderson, and Jen Bartel. Some of their notable titles include "Vampire: The Masquerade," "Dark One," "Heathen," "Vagrant Queen," "Money Shot," "Shadow Service," and "Wasted Space." Submission guidelines.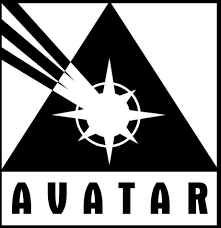 Avatar Press, based in Rantoul, Illinois, is a notable independent comic book publisher with a penchant for both creator-owned titles and licensed comics. With a diverse catalog that includes acclaimed works like Alan Moore's "The Courtyard," Warren Ellis' "Black Summer," and Garth Ennis' "Crossed," Avatar has become a significant player in the comics world. Their collaborative approach allows them to work with some of the most talented creators in the industry, and they are continually on the lookout for fresh artistic talent to join their ranks. From penciled and inked pages to fully-rendered illustrations, Avatar's openness to various artistic styles has allowed them to maintain a dynamic and constantly evolving line-up of comics that appeals to a broad audience. Submission guidelines.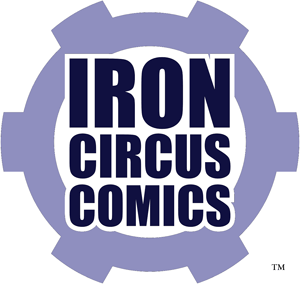 Iron Circus Comics, founded in 2007 by C. Spike Trotman, stands as Chicago's largest alternative comics publisher. Dedicated to amplifying unique voices and giving creators fair deals, ICC has reshaped the compensation system of the small press with its Kickstarter anthology bonus model. Pioneering the incorporation of crowdfunding into its business model, ICC has raised over $1,800,000 to date for emerging talents in the comics field. Notable achievements include multiple Eisner, Harvey, Lambda, and Dwayne McDuffie award nominations and wins, along with five-figure unit sales even before major trade distribution. Submission guidelines.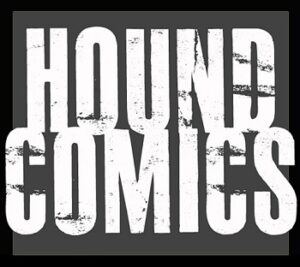 Hound Comics, Inc. (Hound Entertainment Group) is a dynamic and privately owned publishing house and multi-media company that spans the entire entertainment industry. From comic books to films and everything in between, Hound is committed to delivering top-notch entertainment experiences. Their flagship brand, "Brimstone and The Borderhounds," has seen remarkable growth since its inception in 2005, culminating in a nationwide launch on October 31st, 2010, in Borders Book stores. The company made history on January 11, 2011, becoming the only independently owned comic book company distributed in major retailers like Barnes & Noble, standing alongside iconic giants such as Marvel and DC. Submission guidelines (N/A).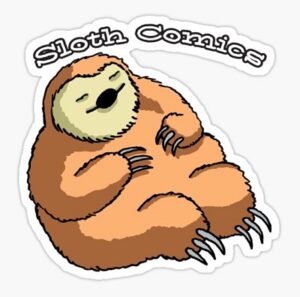 Sloth Comics, founded in 2010 by the visionary Fnic, is a passionate UK-based publishing company with a dual mission. Not only do they strive to bring the exceptional work of continental creators to the UK audience, but they also embark on creating captivating ongoing series of their own. Sloth Comics takes immense pride in being the first to publish the UK edition of 'Madwoman Of The Sacred Heart' by Moebius and Jodorowsky—a momentous achievement in their history. Since then, they have continued to expand their portfolio, introducing an array of French and English titles that blend humor and fantasy in delightful harmony. Submission guidelines.
Conclusion
These independent comic book publishers produced illustrated pieces of literature that revolutionized the cultural landscape with their diverse and captivating narratives. From superhero titles to the enchanting world of European comics, these publishers have left an indelible mark on the comics scene. With annual talent searches and open submissions, aspiring creatives have the chance to shine and contribute to the ever-expanding world of indie comics. Embrace the magic and embark on an enthralling journey into the boundless realm of indie comics. The canvas is blank, and the possibilities are endless, as most of these companies are currently accepting submissions.
Rafal Reyzer
Hey there, welcome to my blog! I'm a full-time blogger, educator, digital marketer, freelance writer, editor and content manager with 10+ years of experience. I started RafalReyzer.com to provide you with great tools and strategies you can use to achieve freedom from 9 to 5 through online creativity. My site is a one-stop-shop for freelance writers, bloggers, publishers, content enthusiasts who want to be independent, earn more money and create beautiful things. Feel free to
learn more about me here.