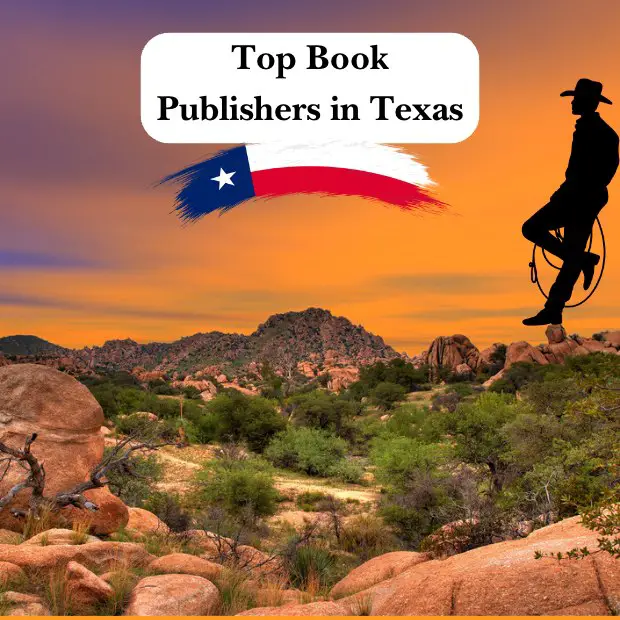 Texas cradles a dynamic publishing ecosystem. This literary powerhouse has given birth to a multitude of award-winning and chart-topping literary masterpieces.
Texas is home to a broad array of publishing companies that produce everything from academic texts and novels, to poetry and children's books, serving a diverse audience.
Below, you'll find the best book publishing companies in Texas, USA, based on their reputation, track record, and the quality of the books they produce. If you are a writer looking for a publisher in the Lone Star State, dive right in.
33 of the Best Book Publishers in Texas

Texas A&M University Press is the scholarly publishing arm of Texas A&M University in College Station, TX. Since its inception in 1974, the press has seen the birth of hundreds of books spanning a range of disciplines. Its repertoire boasts works in education, history, military history, politics, and natural history.
TAMU Press is on a mission to publish high-quality scholarly works that advance knowledge, educate readers, and enrich the cultural heritage of Texas, the US, and the world. Besides books, they also publish academic journals, reference works, and digital content.

Baylor University Press is the academic publishing arm of Baylor University in Waco, TX. The press was founded in 1897 and has since published hundreds of books in various fields including religion, theology, philosophy, history, and literature.
Their main mission is to produce academic journals, reference materials, and digital content that explore the intersection of faith and scholarship, promote intellectual inquiry and education, and contribute to the greater understanding of the Christian tradition.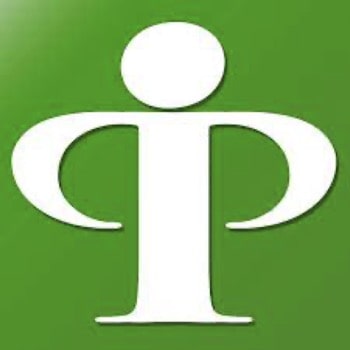 Prufrock Press was founded in 1989 and is located in Austin, TX. They are probably the largest publisher in the state of educational materials for young learners, as well as resources for teachers in both traditional and homeschool settings.
As of this writing, they already have over 500 books and digital resources that conform to the new Common Course State Standards (CCSS) in Science, Mathematics, and English Language Arts. They also produce non-fiction children's books, and study materials for gifted children, advanced learners, and special needs kids.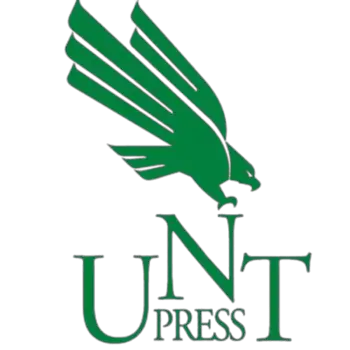 The University of North Texas Press is a UNT-affiliated scholarly publisher located in Denton, TX. Founded in 1987, making it the newest university press in the state region, yet it is one of the most prolific presses of its kind today, publishing approximately 20 to 25 titles per year.
They specialize in publishing works related to Texas and the Southwest, including its history, cultural heritage, and geographical background. The press also promotes the academic mission of UNT, having produced over 500 titles, including award-winning scholarly books in a variety of fields, including music, history, and environmental studies.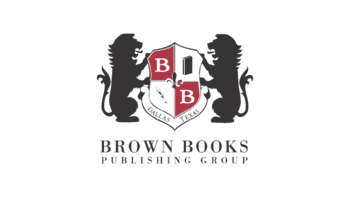 Brown Books Publishing Group is an independent book publisher located in Dallas, TX, that was founded in 1994. They continuously publish books related to business, personal growth, self-help, and memoirs. Many of them have become certified bestsellers and won awards and critical acclaim.
In addition to publishing, the company offers a range of services to authors, including editorial, marketing, and distribution services. They help authors share their stories and reach the mainstream audience through high-quality publishing and marketing services.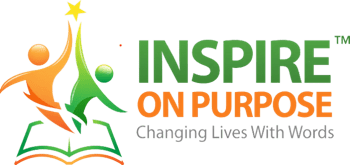 Inspire on Purpose Book Publishing is a boutique publisher that specializes in personal development, self-help, and inspirational books. Established in 2013, this company finds its roots nestled in the vibrant cityscape of Dallas, TX.
They support authors in various stages of publication, including editorial, cover design, marketing services, and providing guidance on book promotion and author personal branding. They have several best-selling non-fiction books to their name and have received recognition for helping authors make a positive impact in the world.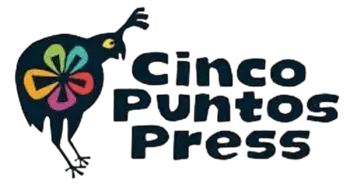 Cinco Puntos Press is an imprint of Lee & Low Books and was founded in 1985 in El Paso, TX. This publisher focuses on literature that celebrates Latino and Hispanic culture, as well as works centered around the Southwest and border regions. Their offerings include literary fiction, non-fiction, poetry, and children's books.
The press offers a range of services to its authors, including editing, design, marketing, and distribution. They have won numerous awards for their books and have been recognized as a leading publisher of multicultural literature.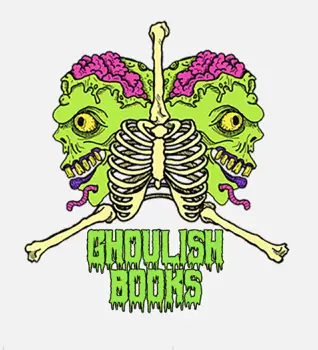 Perpetual Motion Machine Publishing, which goes by its brand name Ghoulish Books, is based in San Antonio, TX. It was founded by successful author and screenwriter Max Booth III, and his wife Lori Michelle, who serves as Editor-in-Chief.
Needless to say, the company specializes in macabre and spooky literary pieces such as horror, dark fiction, and speculative fiction. They also have science fiction, mystery, crime story, and anthologies in their lineup. Ghoulish Books is also the publisher of two horror magazines named Ghoulish Tales, and Night Frights, which target young adult readers.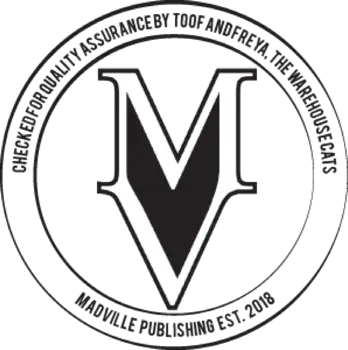 Madville Publishing is based in Lake Dallas, TX, and has established itself as a leading provider of publishing services for notable and emerging authors. They publish literary fiction, anthologies, creative nonfiction, essays, memoirs, and other contemporary literature.
With an unwavering commitment to diversity and inclusion, this publisher champions equal opportunity for writers and poets, embracing individuals of all ages, genders, races, religions, cultural backgrounds, economic statuses, and sexual orientations. After merely five years in the business, they already have an impressive roster of authors who have written multiple books in various genres.

GC2 Press is a small press in Dallas, TX, and the publishing arm of Texas Baptists, a Christian organization with a mission of evangelizing the world for Christ. They produce Bible study resources for different age groups and in several languages other than English, including Spanish, Chinese, Korean, Arabic, Vietnamese, and Cambodian.
The press publishes a wide range of study guides and teaching plans in print and digital formats. They've released several titles written by Baptist pastors and other Christian leaders about faith, virtue, peace, social justice, and other timely topics for this generation.
Submission Guidelines: NA, but you can course your inquiries by emailing sarah.johnson@texasbaptists.org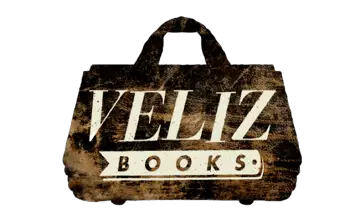 Veliz Books is an independent literary publisher in Houston, TX. Founded in 2015, the company publishes works of fiction, poetry, and creative nonfiction by various authors, including Latinx and other underrepresented and historically marginalized voices.
This small press publishes quality books and chapbooks in both English and Spanish, including short story collections, translations, fictional novels, and memoirs. The company also hosts readings, book launches, media promotions, and other events to promote its authors' work in local communities.

Deep Vellum Publishing is an independent, nonprofit literary publisher based in Dallas, TX. The press was founded in 2013 with the mission of promoting international literature and translating them to reach a vast English-speaking audience in various countries.
This company publishes global contemporary fiction, poetry, and nonfiction, with a special emphasis on untranslated works, expanding literary horizons. The press also seeks to support emerging and underrepresented writers and to promote cultural exchange through literature.

Henery Press is an indie publisher in Dallas, Texas. It was founded in 2012, with a vision of producing the same type of books that made Agatha Christie famous – cozy mysteries. This was expanded to include sub-genres such as crime story thrillers and amateur sleuth mystery novels.
The company works closely with its authors to provide personalized attention and support throughout the publishing process, from manuscript development to marketing and media promotion. They produce books in paperback, hardcover, and ebook formats.
Submission Guidelines: NA, only deal with literary agents.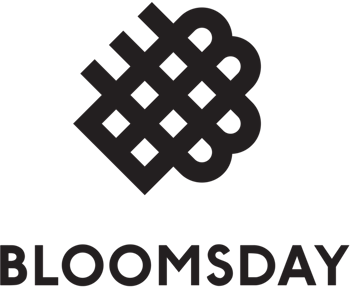 Bloomsday Literary Press is a non-profit publishing company in Houston, Texas, that publishes works of fiction, poetry, and creative nonfiction. It aims to promote diversity and cultural exchange by putting into print and digital form the works of established and first-time authors.
The company also hosts events and workshops to support and connect writers in the Houston community. Some of their notable publications include "The Book of X" by Sarah Rose Etter and "Kaddish" by Peter Cole.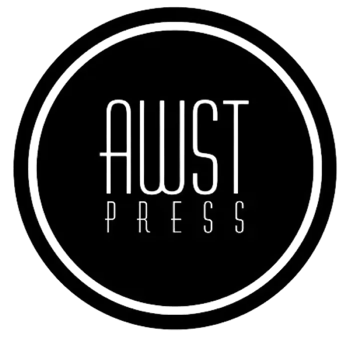 Awst Press is a small publishing company based in Austin, TX. They have been in the business for almost a decade now, and have since turned previously unheard-of voices with a story to tell into published authors.
They support authors of diverse backgrounds who create compelling works of fiction and non-fiction, including novels, novellas, story collections, and essays. They are known for working closely with authors to produce high-quality books with unique designs and help promote them through their website and social media.

Illumination Publishers is a Christian publication based in Spring, Texas. They specialize in producing books and ebooks about Biblical principles, victorious Godly living, and defending the Christian faith.
Their books are categorized into various groups, such as Leadership, Apologetics, Marriage & Family, New Christians, Mental Health, etc. These works transcend mediums, gracing the realms of print, ebooks, and audiobooks, offering readers a multitude of immersive pathways to wander through their narratives.
Submission Guidelines: NA, just course your inquiries through their site's Contact Form.

Abilene Christian University Press is an academic press based in Abilene, TX, and is affiliated with ACU. It's been in the business for over 35 years and has become a pillar of Christian education by producing titles in academics, theology, biblical studies, and other subjects.
They are one of the internationally recognized publishers that support Christian higher education through the Council for Christian Colleges and Universities (CCCU). The press also has a trade imprint called Leafwood Publishers.
Submission Guidelines: NA, just message them through their Contact Page.

Slough Press was launched by Dr. Chuck Taylor and Susan Bright in College Station, TX in the 1970s to immortalize the changing consciousness of Americans of the era through print publication.
Amazingly, half a century later, this indie publisher is still churning out noteworthy titles that include works of Chicanx and Latinx writers that are distributed through some of the biggest booksellers in the world like Amazon and Barnes & Noble.
Submission Guidelines: NA, just message them through Facebook.

Hierophant Publishing is based in San Antonio, TX. It specializes in titles that propagate new-age philosophies and higher consciousness, including self-help, holistic wellness, mindfulness meditation, yoga, energy healing, and metaphysics.
Some of the most notable authors they worked with include Deepak Chopra, Don Miguel Ruiz, and Gabrielle Bernstein. The company has received several awards, including the Nautilus Book Award and the Independent Publisher Book Award.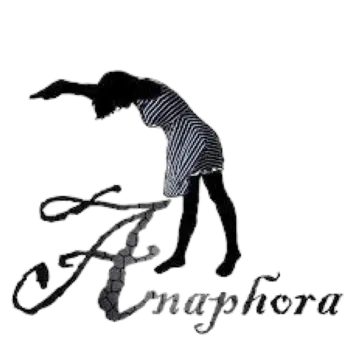 Anaphora Literary Press publishes academic non-fiction, creative fictional novels, and poem collection by both established and emerging writers from around the world. They are based in Quanah, TX, and also publish a bi-annual review publication called The Pennsylvania Literary Journal.
Some notable authors who worked with them include Pulitzer Prize nominee Stephen Roger Powers, and playwright and poet Lenore Hart. The company is a recipient of several awards and honors, including the Independent Publisher Book Award and the Eric Hoffer Book Award.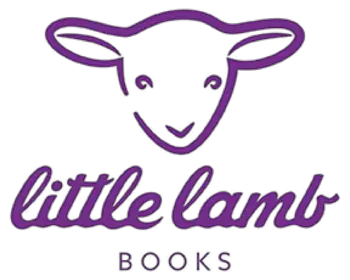 Little Lamb Books is a leading publisher of faith-based children's books in Bedford, TX. They have been producing a wide variety of books that promote Christian values for kids since 2015, including board books, picture books, chapter books, and middle-grade fiction.
Some of the authors they published include Vanessa Fortenberry, the writer of "Mama, I Want to See God," and Trish Madson of "Finding Hope." Little Lamb Books has won several awards, including the Christian Indie Awards and the Moonbeam Children's Book Awards.

Defiance Press & Publishing (DPP) is an independent publisher based in Conroe, TX. They help conservative and libertarian authors of various writing genres get their manuscripts published on various topics such as politics, business, history, and culture.
Its founder, David Thomas Roberts knows exactly the struggles of first-time authors, as he experienced them himself. So, he wants to give a voice to writers who share DPP's mission of championing individual liberty, upholding traditional American values, and promoting free-market economics.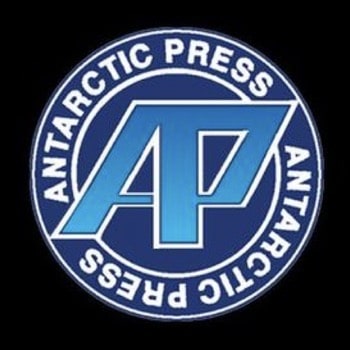 Antarctic Press is a comic book publisher in San Antonio, TX, that was founded in 1984 by Ben Dunn. The company is known for releasing in the market a wide range of comics and graphic novels, including adventure, fantasy, horror, and science fiction titles.
They have gained a reputation for being a launching pad for many up-and-coming comic book creators. Some of their most successful comic book series, include Gold Digger and Ninja High School. Many of its titles feature unique cover designs and variant covers.
Submission Guidelines: NA

Black Rose Writing is an independent publishing house in Castroville, TX, that believes in developing close relationships with its authors. The company was founded in 2006, and it publishes a wide range of genres that amplify diverse voices and unique perspectives, including fiction, non-fiction, poetry, and children's books.
They provide a platform for both emerging and established authors, helping them to reach a multitude of readers across America and beyond. Some of the services they provide include editing, formatting, cover design, and marketing.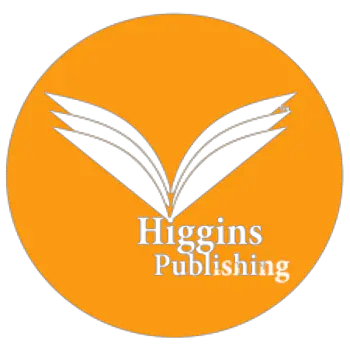 Higgins Publishing is a Christian book publisher in Cedar Hill, TX, with over 20 years of experience in helping entrepreneurs, professionals, Christian ministers, business executives, consultants, and influencers become published authors. They produce titles covering various topics, including business, self-help, memoir, inspirational, and religious.
Among the assistance they provide to authors are editing, book design, marketing, and distribution. They also help authors get speaking engagements, TV and radio interviews, book signings, and other public relations events.
Submission Guidelines: NA, see their Publishing Packages instead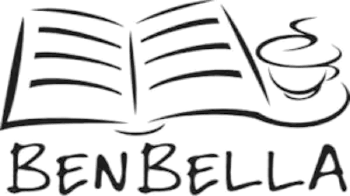 BenBella Books is an indie publishing house in Dallas, TX that give special attention to marketing, as well as to developing trust and relationship with their authors. Their books are distributed by PenguinRandomHouse, one of the biggest publishing houses in the world.
They produce hardcovers and paperbacks in both fiction and non-fiction genres, which cover a wide variety of subjects, including health & wellness, pop culture, business, and politics. BenBella Books has published several award-winning titles, as well as certified New York Times Bestsellers, and Wall Street Journal Bestsellers.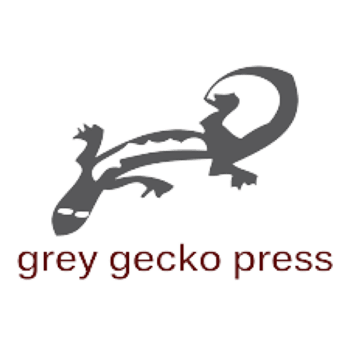 Grey Gecko Press (GGP) is an independent publication in Katy, TX, which publishes a wide range of hardcover and paperback titles. It includes action/adventure novels, romance, fantasy, sci-fi, military, humor, supernatural & occult, health & fitness, and other genres.
They attend to various publishing-related needs of both established and new authors, including editing, book design, marketing, and distribution. GGP is also known to support diversity and inclusion and extends its assistance to historically marginalized and underrepresented writers.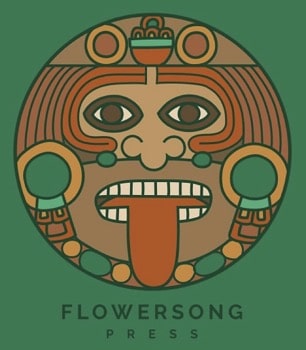 Flowersong Press is an indie publisher based in McAllen, TX, that supports local writers and artists and celebrates the voice of Latin America by giving Hispanic literature the recognition it deserves. Founded in 2016, the press quickly built an amazing lineup of poetry, fiction, and non-fiction books that explore themes of identity, culture, and social justice.
Their unwavering commitment to promoting cultural understanding and social change through books brought them multiple awards. It includes the International Latino Book Award and the Texas Institute of Letters Award.

Bayou City Press is based in Houston, TX. Its main mission is to celebrate travel destinations and themes from around the world through high-quality literature. While they are receptive to all kinds of proposals, they slightly preferred to work with authors connected to Houston, "The Bayou City."
They are most keen on producing books that explore various countries and geographical regions, their natural wonders, history, people, culture, and unique characters. They also publish anthologies that feature holidays and festivals from different countries, as well as short story collections by indie authors.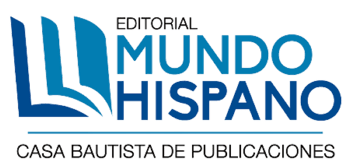 Editorial Mundo Hispano is a Christian Spanish-language publication based in El Paso, TX. They print and distribute Bibles, devotionals, Bible study guides, and other Christian literature for families and churches, particularly for Spanish speakers and readers.
They also have editorial and distribution offices in various countries in South America and Europe, including Spain, Panama, and Uruguay. Many of their books and journals are available in print and ebooks. They are classified as Evangelism & Discipleship, Comments & Reference Works, Church & Ministry, Christian Life, and Family.
Submission Guidelines: NA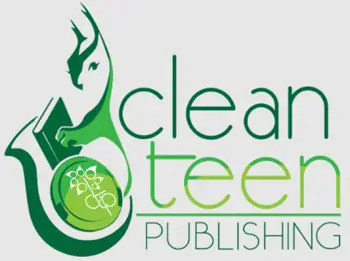 Clean Teen Publishing is headquartered in The Colony, TX, and as their name suggests, is a specialist in young adult fiction, particularly in the genres of paranormal romance, urban fantasy, and dystopian fiction.
Their mission is to provide readers with clean, wholesome literature that promotes positive values and avoids explicit content. A few examples of their successful novel series are "Concealed in the Shadows", "Descendants of the Fall" and "Darkness Series." CTP is growing at an astounding pace and has now three newer imprints.

Octane Press is located in Austin, TX. It is one of the few publishers that focus on producing narrative and illustrative books on automotive, motorcycle, and tractor subjects. They cater to a niche market of vehicle and engine enthusiasts in America and other countries.
Founded in 2009 by author, photographer, and publisher Lee Klancher, it has since released a variety of award-winning titles, including biographies of industry icons, technical manuals, and photographic retrospectives, reaching over a million readers.

Bullitt Publishing is a book publisher in Austin, Texas that specializes in contemporary romance novels. They provide personalized assistance to both seasoned and first-time authors in navigating through the entire process of book production and distribution.
They offer generous royalties and provide print-on-demand distribution of your work in major book retailers, including Amazon and Barnes and Noble, for printed versions. As for e-books, they can make your literary masterpiece available in Apple iBookstore, Sony, Kobo, The Diesel eBook Store, and others.
Final Thoughts
Texas is home to a vibrant and diverse publishing industry, with many companies producing amazing books across a wide range of genres. This article highlights 33 of the best book publishing companies in the state.
We hope that this will provide a valuable resource for aspiring authors and readers alike, and will showcase the rich literary heritage of the Lone Star State.
Rafal Reyzer
Hey there, welcome to my blog! I'm a full-time blogger, educator, digital marketer, freelance writer, editor and content manager with 10+ years of experience. I started RafalReyzer.com to provide you with great tools and strategies you can use to achieve freedom from 9 to 5 through online creativity. My site is a one-stop-shop for freelance writers, bloggers, publishers, content enthusiasts who want to be independent, earn more money and create beautiful things. Feel free to
learn more about me here.