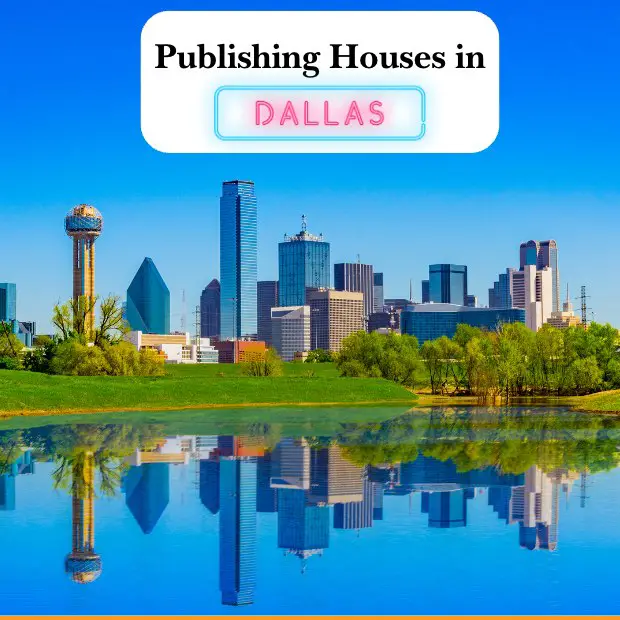 Dallas, Texas is not only home to one of the largest art districts, popular professional sports teams, and great barbecue joints, but also to a vibrant publishing industry.
We will look at the best book publishing companies in Dallas and in nearby cities within the Dallas-Fort Worth-Arlington metroplex in Texas. These prolific book publishers churn out dozens of titles each year, spanning a vast array of genres. From the scholarly and scientific areas to the realms of literature, commercial works, children's books, and graphic novels.
This article provides valuable insights into the top book publishers in The Big D, catering to both aspiring authors and those curious about the local publishing scene.
20 of the Best Book Publishers in Dallas, Texas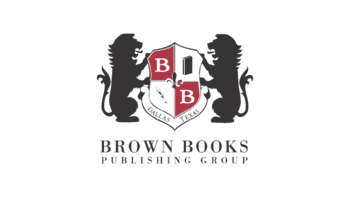 Hailing from Dallas, Texas, Brown Books Publishing Group is a prominent book publishing company renowned for its unwavering commitment to delivering top-tier literary works spanning diverse genres. Since its birth in 1994, this company has brought forth an impressive catalog of over 500 published titles, earning widespread acclaim.
Brown Books Publishing Group is probably the largest publisher on our list, with about a dozen imprints, divisions, and subsidiaries. It includes Brown Books International, Brown Christian Press, Brown Books Kids, Brown Books Business, and BB Signature Books, which recently brought an honor to BBPG, by being named the #1 Coffee Table Book Publisher in the World.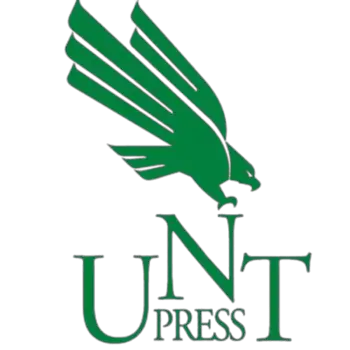 The University of North Texas Press, based in Denton, TX, is a renowned academic publishing house within the Dallas-Fort Worth-Arlington Metroplex. Founded in 1987, making it the newest university press in North Texas, UNT Press quickly made a name for itself as a powerhouse in the industry, publishing hundreds of titles.
UNT Press publishes scholarly works, journals, and digital media in various fields, including history, music, poetry, culinary arts, education, Texas culture, and environmental study. They are a fully accredited member of the Association of University Presses, which also include Baylor University Press, TCU Press, and many others.

Deep Vellum Publishing is an independent, nonprofit book publisher based in Dallas, TX. Founded in 2013, the company specializes in translating literature from around the globe into English and bringing them to the mainstream audience. They made it their mission to promote cultural exchange and diversity through prose and poetry.
They publish books from a diverse range of authors, including Nobel Prize winners and emerging writers of fiction and nonfiction, as well works of photographers, and language translators. In addition to its publishing program, Deep Vellum also hosts events, readings, and other activities that promote literary and cultural exchange.
Dalkey Archive Press is an independent publishing house based in Dallas, TX, which produces fiction and non-fiction titles, as well as poetry, literary criticism, and academic books. They are also actively involved in the publication and re-publication of non-mainstream, often avant-garde works.
They produce and market short story collections, memoirs & biographies, essays & commentaries, and books on art criticism and history, film studies, play, philosophy, and other genres. Many of their published works won numerous awards including the Man Booker International Prize and the Nobel Prize in Literature.

Henery Press is an independent publisher in Dallas, TX, that focuses mainly on the cozy mystery genre. We are talking about the whodunit type of books that made Agatha Christie internationally famous. Interestingly, they already have many bestselling titles that won or got nominated for the Agatha, Macavity, Derringer, Golden Heart, and other industry awards.
Besides a generous royalty rate, they also provide assistance to authors in areas like editorial, cover design, social media strategy, marketing, and distribution. They produce hardcovers, trade paperbacks, e-books, audiobooks, and large print book versions.
Submission Guidelines: NA, you have to go through a literary agency.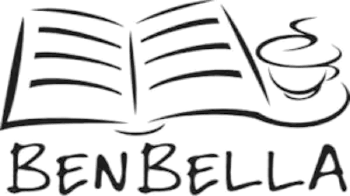 BenBella Books is an independent publisher based in Dallas, TX. In the business for over 20 years now, the company continues to grow strong in producing commercial non-fiction books of the highest quality on a variety of topics, including health & nutrition, politics, and popular culture.
They already have several bestselling titles to their name, including "The China Study" by T. Colin Campbell, "Unprocessed" by Megan Kimble, and "The 4-Hour Chef" by Tim Ferriss. The company prides itself on producing books that challenge conventional wisdom and offer new perspectives on important issues.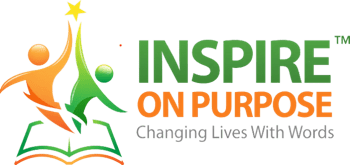 Inspire on Purpose Book Publishing is an independent book publisher that produces children's books, memoirs, Bible study guides, and business & leadership trade books. Based in Dallas, TX, the company is committed to providing customized and reasonably priced publishing plans to veteran and neophyte authors.
Its range of services includes ghostwriting, editing, cover design, formatting, printing management, legal compliance, marketing, and distribution. The company also provides coaching and consulting services to help authors refine their message and develop their platform and personal brand.

GC2 Press, formerly known as BaptistWay Press, is a Christian book publisher based in Dallas, TX. GC2 stands for Christ's "Great Commission" and "Great Commandment". They specialize in creating resources for Christian education, evangelism, and discipleship, including Bible studies, curriculum, and books.
Besides producing a variety of Christian books for readers of different age groups, they also publish a quarterly Bible study curriculum called "Connect 360" in print and digital download versions. They are currently distributed in 38 U.S. States and in 16 countries. It is also translated into 7 different languages, allowing Christians in some parts of the world to study lessons in their native language.
Submission Guidelines: NA
The Schlager Group and one of its imprints, Milestone Documents, are based in Dallas, TX. The company specializes in publishing primary source documents and reference materials for educational institutions, libraries, and individuals, including their flagship title, "Milestone Documents in American History."
They carefully curate and publish pivotal historical documents that have profoundly influenced both American and world history. From the Declaration of Independence to the Magna Carta and the United States Constitution, their publications safeguard the essence of these transformative moments. They also produce books on Hispanic literature, sourcebooks, online resources for K-12 and college students, and reference materials for teachers.
Submission Guidelines: NA
Applied Practice is an educational publishing company based in Dallas, Texas. They specialize in creating supplemental resources for English language arts (ELA) and mathematics, which help students improve their critical thinking, comprehension, and test-taking skills.
The company offers a range of materials, including study guides, workbooks, and online resources, that align with state and national standards. Applied Practice's materials are used in classrooms across the United States, and they are known for their engaging and rigorous approach to teaching.
Submission Guidelines: NA
TCU Press is a university press based at Texas Christian University (TCU) in Fort Worth, TX, which belongs to the Dallas-Fort Worth-Arlington Metroplex. They publish titles on regional and national history, politics, culture, and the natural environment. The press also publishes works of fiction and non-fiction, including memoirs, biographies, and poetry.
Additionally, TCU Press has two review publications, the Nursing History Review, and Boller Review. They have also won several awards and accolades for producing scholarly works that preserve and promote the cultural heritage of the Southwest and the Great Plains regions of the United States.
J.M. LeBel Publishers Inc. is a high school science textbook publisher in Dallas, TX. With an impressive tenure spanning over three decades, their steadfast presence in the industry shows no signs of waning. They distribute their books across the United States and Canada, which are used in various public and private high schools.
They have books for different levels and areas of study, such as Biology (Patterns & Processes of Life), Chemistry (Applied & Descriptive), Physics (Systems & Applications), and Environmental Science (How the World Works and Your Place in It). All of which contain colorful illustrations to make learning more fun and interesting.
Submission Guidelines: NA
Djarabi Kitabs Publishing is an independent publisher in Dallas, TX, that produces fiction and nonfiction titles that explore Muslim culture, history, and spirituality. They also make and distribute children's books that feature Muslim characters and themes.
It is part of their mission to promote diverse representation in literature and provides a platform for Islamic writers to share their stories and perspectives with every reader while promoting inter-faith dialogue and common understanding. They also offer editorial and consulting services to help aspiring writers develop their craft and bring their unique tales to life.

CaryPress International Books specializes in helping authors who chose to self-publish their written masterpieces into print and ebook format. They have offices in 17 major cities across the United States, including two in the Lone Star State: Houston and Dallas, TX.
They offer a variety of services to authors, such as manuscript evaluation, editing, design, and distribution. They can also do a ghostwriting job for memoir, business, and medical writing, as well as help you write, design, and market books intended for children and child care center operators.
Submission Guidelines: NA, check out their Self Publishing Packages instead.
Pen2Publishing is a self-publishing business based in Dallas, TX, that provides a range of services to help authors bring their books to market in print or e-book format. They offer assistance with editing, formatting, cover design, and distribution across multiple platforms.
They also provide marketing and promotional services to their customers to help increase the visibility of their books and reach a wider audience. Whether you want to self-publish novels, short story collections, science fiction journals, business books, etc., the company can help turn the entire process smooth and straightforward through a collaborative approach.
Submission Guidelines: NA, refer to their Self Publishing Plans instead.
Coleman Jones Press is an indie book publisher in Dallas, TX that caters to the needs of Christian writers, ministers, and entrepreneurs who have anecdotes, messages, or even curricula to tell through writing. They are on a mission to assist them trough the entire process, from manuscript development, to printing, marketing, and distribution.
After merely a decade in the business, this small press already published dozens of titles in business, inspirational, and kiddie literature genres written by various authors not only from Dallas, TX area but from different parts of the nation. Many of which became bestsellers and were released in hardcover, paperback, and ebook formats.
Beyond Publishing is headquartered in Frisco, which is less than 10 minutes away from Dallas, TX. They assist entrepreneurs, coaches, and speakers to publish their books, grow their brands, and expand their reach. They provide editing, cover design, formatting, printing, distribution, and language translation. The latter helps authors reach a global audience.
Their assistance goes beyond book production, but they also help facilitate a timely and impactful book launch for your literary masterpiece. They will also make you and your book a part of their global network of readers and writers that could open new opportunities for you in the near future.
Compassion Crowd Publishing, LLC, specializes in producing books that inspire humanitarian actions and social change. Based in Dallas, TX, they work with authors who are passionate about making a positive impact on humankind and aim to publish books that promote kindness, empathy, and compassion.
CCP assists authors in various phases of the publishing process, including editing, design, formatting, printing, and distribution. They also strive to cultivate a community of dedicated writers who aim to make a difference in the world. By offering resources and support, they empower these writers to achieve their goals.
Submission Guidelines: NA
P1 Press is a hybrid publisher in Dallas, TX that helps local and foreign writers turn their book dreams into reality. They allow you to have total control of every phase of the book production, which is typical in a self-publishing set-up, while at the same time, enjoying support on various aspects of the process like editing, cover design, and marketing.
The firm believes everyone has a story to tell, and that every writer should get a fighting chance to get published. That is why they offer their assistance to both seasoned and aspiring authors who want to see their manuscripts turned into ePubs, paperbacks, hardcovers, audiobooks, and ebooks.
Submission Guidelines: NA, check out their Services Page instead.
International Health Publishing is a full-service publisher in North Dallas, TX that help medical professionals become published authors. They are one of the few book publishers that concentrate most of their efforts on a single niche, in this case, health & medicine, with a strong focus on natural healing.
They help both mainstream and alternative medical practitioners, such as chiropractors and herbalists, turn their stories or ideas into books. Their assistance to authors ranges from ghostwriting to editing, marketing, and global distribution. IHP also produces how-to and self-help books and dabbles with topics such as new-age, spirituality, and holistic healing.
Final Thoughts
Becoming a published author can be life-changing. It could open new doors of opportunities or could lead to something much bigger.
Let's take, for example, Max Booth III, a successful author and screenwriter in the horror genre. Not too long after writing his first novel, he become a publisher himself by starting Perpetual Motion Machine Publishing in San Antonio, TX with his then girlfriend, Lori Michelle, who later on become his wife and editor-in-chief of their firm.
Texas is home to a lot of book publishers, not only in Dallas, TX, but almost everywhere else in the state. There's Hierophant Publishing and Antarctic Press in San Antonio, Black Rose Writing in Castroville, TX, Prufrock Press in Austin, TX, just to name a few.
There are a lot of companies out there that can help any writer, no matter what is your economic or social background, subject focus, or writing style. So, what are you waiting for, it's time to take the plunge into becoming a published author!
Rafal Reyzer
Hey there, welcome to my blog! I'm a full-time blogger, educator, digital marketer, freelance writer, editor and content manager with 10+ years of experience. I started RafalReyzer.com to provide you with great tools and strategies you can use to achieve freedom from 9 to 5 through online creativity. My site is a one-stop-shop for freelance writers, bloggers, publishers, content enthusiasts who want to be independent, earn more money and create beautiful things. Feel free to
learn more about me here.