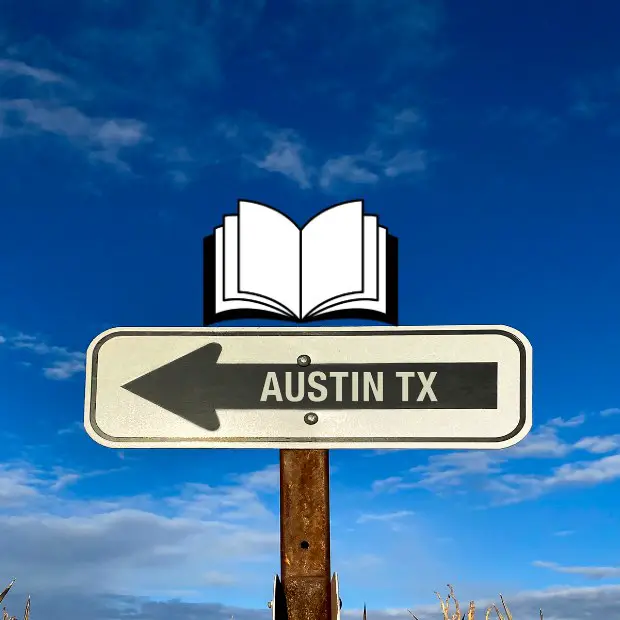 Austin, Texas, boasts a vibrant arts scene that's attracting the attention of literary minds from all over the country.
While it is known as "The Live Music Capital of the World", other sectors that celebrate creative expressions such as the performing arts and the publishing industry also flourish in the city. Let's explore the most distinguished book publishing companies in Austin, Texas. These companies have been steadily contributing to the city's rich literary heritage and opening doors of opportunity for a growing community of talented writers along the line. Please remember the list of Austin-based publishers presented here is in random order and doesn't represent any ranking.
Here are the best book publishing companies in Austin, Texas:

The University of Texas Press was founded in 1950, on the campus of the prestigious University of Texas in Austin, TX. The press plays a vital role in disseminating scholarly works across various disciplines by publishing high-quality books and academic journals that contribute to the intellectual discourse in diverse fields. This university press boasts an extensive catalog that encompasses a wide range of subjects, including history, gender studies, sociology, medicine, anthropology, literature, art, music, LatinX and ChicanX studies, and many others. They accept submissions of academic writings that meet their standards, particularly those that expand disciplinary boundaries. Submission Guidelines.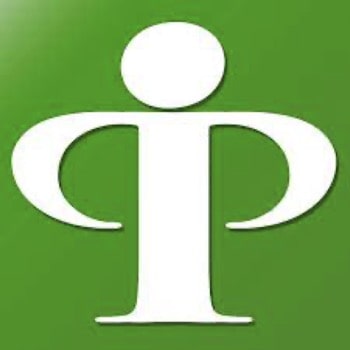 Prufrock Press is a distinguished publishing company that specializes in books and digital resources for children's education, covering every basic subject such as Mathematics, Science, Language Arts, and Social Studies. They also publish non-fiction storybooks for kids. The company was founded in 1989 in Austin, Texas, and is a part of the Routledge Taylor & Francis Group. It also equips teachers, parents, and counselors with the tools they need to create enriching learning environments for all young learners, including gifted individuals, advanced learners, and special needs students. Submission Guidelines.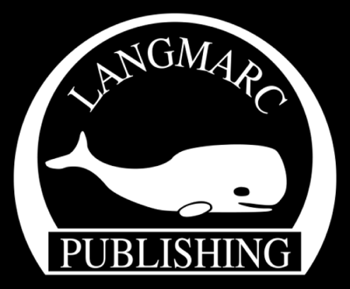 Langmarc Publishing is an independent publishing company in Austin, Texas. They publish religious and secular books and ebooks written by authors who are regarded as authorities in their respective fields. From its humble beginning as a publication for church resources and inspirational books over a quarter of a century ago, LP branches out into publishing fiction novels, memoirs, recovery & psychology books, self-help guides, and more. They are not accepting manuscript submissions as of this writing, but they open up from time to time. Submission Guidelines.

Cuneiform Press is an independent book publisher known for its commitment to publishing innovative and experimental literature. The press published its first book in Buffalo, NY in 2000, and is now based in Austin, Texas, where it continues to promote the avant-garde writing that pushes the boundaries of conventional literary media. CP takes its name from the ancient writing system, Cuneiform, which symbolizes the desire to unearth and amplify unique voices in contemporary literature. It embraces diverse genres, including poetry, imaginative novels, nonfiction, and hybrid works. Submission Guidelines: NA.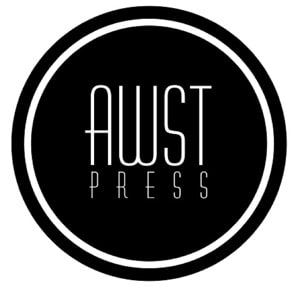 Awst Press is an indie publishing company in Austin, Texas, that supports diverse and underrepresented literary voices. They produce fiction novels, nonfiction, essays, short story collections, and other genres crafted by talented wordsmiths from different creeds and backgrounds. They will assist you in every phase of the publishing process, from editorial to publication, to promotion through their website and social media, to distribution. AP also offers generous royalties and helps authors identify and apply for grants if they are eligible for them. Submission Guidelines.

Octane Press is a notable publishing company that specializes in producing high-quality books about motorcycles, automotive culture, and motorsports. Founded in 2007 and based in Austin, Texas, it has established itself as a premier publisher in the niche of automotive and racing aficionados alike. The press focuses on creating visually stunning and meticulously researched books that cater to a discerning audience of motorcycle, car, and tractor enthusiasts. Their publications not only delve into the technical aspects of vehicles but also their rich history, culture, and backstories. Submission Guidelines.

Bullitt Publishing is an independent publishing company in Austin, Texas, that made intelligent and modern romance novels in their niche. The company also publishes true story accounts such as "Renee in Cancerland", which chronicles the author's bout with breast cancer. BP also offers Print-On-Demand or POD services that could usher any new writer into the competitive realm of publishing with his or her first novel. They also recently opened a new imprint called Tempo Romance and invite novelists to submit manuscripts that can pique the interests of today's adult and young adult female readers. Submission Guidelines.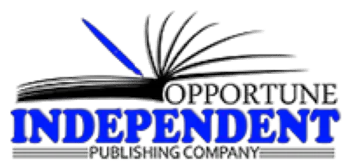 Opportune Publishing is an independent book publisher with offices in Austin, Texas, and Houston, TX. They offer an end-to-end book publishing solution, from the conceptualization phase to turning manuscripts into print and digital formats of the highest quality, to marketing, media promotion, and distribution. OP takes pride in helping first-timers in book publishing, whether they are men, women, or children. They do not discriminate about genres as well, whether you write sci-fi novels, mystery thrillers, historical fiction, technology, business, etc., they will be welcomed. Submission Guidelines.

Sentia Publishing is an academic publishing company in Austin, Texas, that provides customized publishing solutions to professors, college educators, and influencers. They develop and produce textbooks, ebooks, web content, and other learning materials for higher education. They cover various subjects for specific courses, including Business & Economics, Criminal Justice & Law, Philosophy, Psychology & Education, Science & Engineering, Music & Fine Arts, and many others. Their services not only make textbooks more affordable to students but also help meet the targeted learning goals. Submission Guidelines.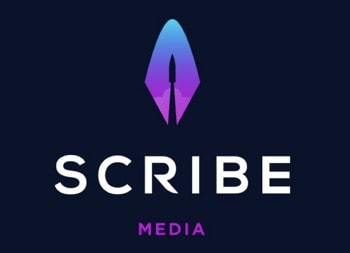 Scribe Media is a well-regarded publishing company based in Austin, Texas, that is committed to helping entrepreneurs, business executives, sales and marketing professionals, and aspiring authors write, produce, and market their books. To date, they already aided over 2,000 individuals in achieving bestselling status and building their brands. Scribe Media stands out for its unique approach to publishing, offering a range of services tailored to each author's needs. They provide professional ghostwriting, editing, design, and marketing, ensuring that their clients receive expert guidance and support at every stage of the publishing process. Submission Guidelines: NA, check out service packages instead.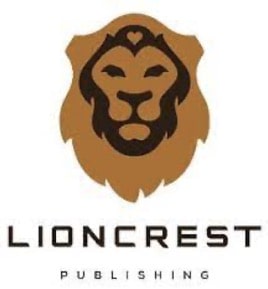 Lioncrest Publishing is a reputable publishing company based in Austin, Texas, that specializes in empowering authors to share their stories and ideas with the world. They offer a range of professional assistance, including editing, cover design, marketing support, and handling all the nitty-gritty of the publishing process. LP specializes in non-fiction literature, particularly in the areas of personal development, business, entrepreneurship, and self-help. They work closely with writers who are experts in their respective fields, assisting them in distilling their knowledge and experiences into compelling and impactful books. Submission Guidelines: NA, just fill up their contact page for any inquiries.

Positive Imaging, LLC is a self-publishing company in Austin, TX, that offers services and support to authors who wish to publish their books in hardcover, paperback, and ebook formats. It was founded in 2007 and has since then produced hundreds of titles in various literary types. One of the key advantages of working with Positive Imaging, LLC, is the freedom and control it provides to writers. With self-publishing, you can keep the rights to your work and have the final say in all aspects of the book's production and marketing. You also get to keep 100% of the royalties. Submission Guidelines: NA, just refer to their publishing plans page.

Plain View Press is an independent publishing company in Austin, TX, with a long-standing commitment to promoting social justice, cultural diversity, and artistic expression through literature. For over four decades, the press has been dedicated to publishing works that challenge conventions, amplify marginalized voices, and foster social awareness. PVP encourages diverse perspectives and contributes to the broader conversation on important societal issues through prose and poetry. They provide a nurturing and collaborative publishing experience, working closely with authors throughout the editorial, design, and production process. Submission Guidelines.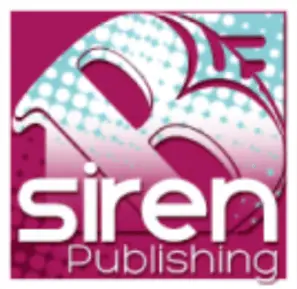 Siren Publishing is an independent publishing company in Austin, TX. It specializes in romance and erotic fiction with captivating and empowering stories that offer readers a diverse range of narratives that explore love, passion, acceptance, and personal growth. Siren Publishing explores various subgenres in their niche, including romantic comedy, suspense, paranormal, futuristic, contemporary, and fantasy. They also cover several themes such as interracial, same-sex, capture/BDSM, alternative, fairy tales, vampire, Western, May/December, and menage romance. Submission Guidelines.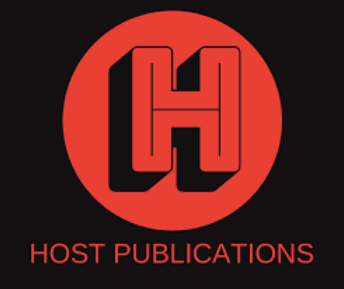 Host Publications began as a small press in 1988 that focuses on publishing English translations of books by renowned foreign poets, essayists, and novelists like Wisława Szymborska and Pablo Neruda. Twenty years later, they shifted to supporting the voices of marginalized groups in America, such as women, immigrants, LGBTQ, and people of color. The Austin-based publishing company produces a wide range of books, including anthologies, prose, playwright scripts, and poetry. They also host a Chapbook Prize contest twice a year where the winners get a $1000 cash prize and a publishing deal. Submission Guidelines.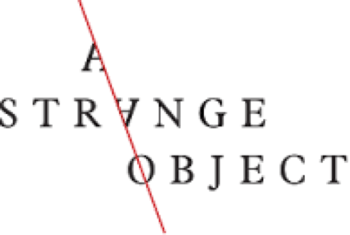 A Strange Object is a dynamic, independent publishing imprint based in the vibrant city of Austin, TX. They showcase unique literary voices that push the boundaries of storytelling and surprise the readers with heart-breaking and thought-provoking plots and themes. The imprint embraces a diverse range of literary works, from fiction to experimental prose, poetry, and hybrid forms. They have a keen interest in literary experiments that challenge traditional narratives and offer unconventional perspectives, even from authors from Russia, China, Canada, and several other countries. Submission Guidelines.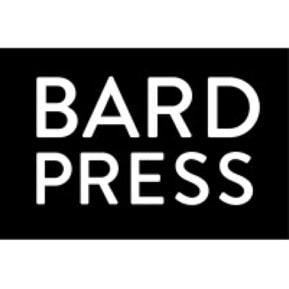 Bard Press is a renowned and influential publishing company based in Austin, TX. It has carved a niche for itself in the business and personal development literature, offering insightful and impactful books that empower individuals and organizations. The press seems to have a knack for identifying trends and publishing timely and impactful works that provide valuable guidance on entrepreneurship, leadership, management, and personal growth. They have at least two titles that sold over two million copies each, Gary Keller's "The One Thing" and Jeffrey Gitomer's "Little Red Book of Selling". Submission Guidelines: NA, check first if your work fits with what they are looking for.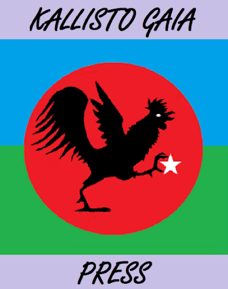 Kallisto Gaia Press is an esteemed non-profit publishing house known for its dedication to promoting diverse voices and fostering a sense of interconnectedness with nature. Based in Austin, Texas, KGP publishes literary works that explore the intersections between humanity, nature, and the environment. The imprint actively seeks works that explore the world's ecology, climate change, conservation, and our relationship with the planet, offering the reading public a unique perspective on environmental exploration and preservation. They also host several literary contests every year with cash prizes and publishing deals at stake. Submission Guidelines.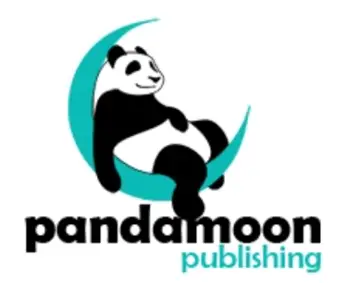 Panda Moon Publishing is a non-subsidy independent publishing house in Austin, Texas. They pay royalties, but unlike other book publishers, they don't pay advances for future sales, instead; they cover the upfront expenses of bringing your book to fruition and getting it distributed in various retail channels. Their published titles are categorized as Suspense Thrillers, Women's Fiction, Sci-Fi and Fantasy, Young Adult, Literary Fiction, and Non-Fiction. If you are interested in working with PMP, then you or your agency should check their website from time to time to see when they open the window for submissions. Submission Guidelines.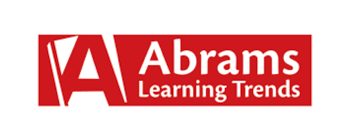 Abrams Learning Trends is an educational publishing company in Austin, TX, that specializes in providing high-quality educational resources for students, parents, and those in the teaching profession. They focus on producing engaging and effective learning materials that promote academic success for early childhood to 5th-grade levels. Abrams Learning Trends offers a wide range of products, including textbooks, workbooks, teacher guides, and digital resources, designed for various subjects and grade levels. These materials cover every basic subject, such as reading, writing, math, science, social studies, and language arts, that will delight any young reader. Submission Guidelines: NA.
Final Thoughts
There you have it, the top publishing companies with headquarters in Austin, TX that might make your dream of becoming a published author come true. Most of them would deal directly with you, so you don't need to seek help from a literary agency. These esteemed publishers continue to weave together not only the literary tapestry of the city of Austin nor the state of Texas but the whole United States.
Rafal Reyzer
Hey there, welcome to my blog! I'm a full-time blogger, educator, digital marketer, freelance writer, editor and content manager with 10+ years of experience. I started RafalReyzer.com to provide you with great tools and strategies you can use to achieve freedom from 9 to 5 through online creativity. My site is a one-stop-shop for freelance writers, bloggers, publishers, content enthusiasts who want to be independent, earn more money and create beautiful things. Feel free to
learn more about me here.