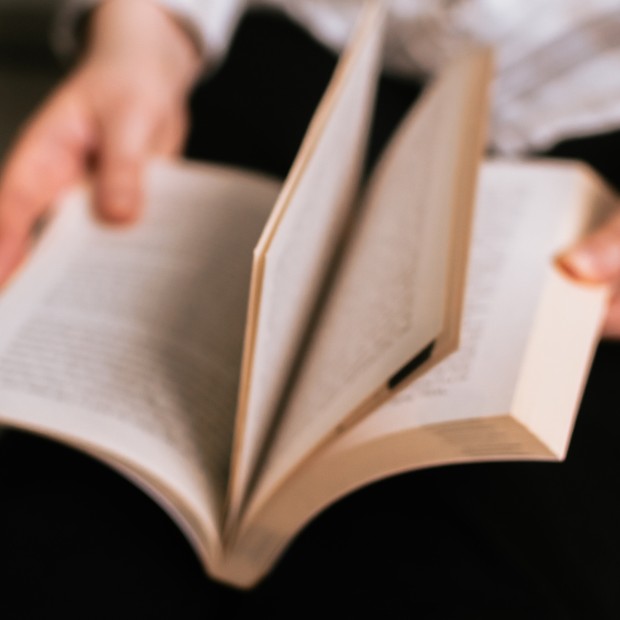 Are you looking for publishing houses that are deeply involved with literary fiction?
How about ones that are currently open to unsolicited submissions, where you don't need to rely on a literary agent? Submission guidelines can change quickly, so below are companies that fit the profile at the time of this article's publication. Sometimes you must wait for the submission window to open. After this guide, explore my list of over 3,000 publishing companies.
Here's a list of the top literary fiction publishers:

Founded in 2017, Fairlight Books is a major figure when it comes to originality and craftsmanship in the world of literary fiction publishing. Committed to elevating diverse voices, Fairlight not only champions underrepresented authors, including those from ethnic minority backgrounds and LGBTQ+ communities, but also goes the extra mile to ensure their works receive the attention they deserve. They publish literary fiction with an emphasis on quality over quantity, ensuring that each book boasts a striking cover and enjoys a sustained promotional campaign. The Fairlight Moderns series showcases inventive contemporary fiction, while their online Fairlight Shorts offers readers free access to emerging short story talents, underscoring the publisher's commitment to celebrating the art of the short story. The house's unwavering support for brick-and-mortar bookstores further accentuates its dedication to a literary culture that values physical books, quality writing, and the communities that cherish them. Submission guidelines.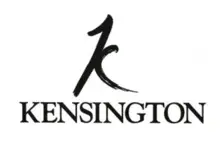 Kensington Publishing Corp., founded in 1974, is a renowned New York City-based publisher, celebrated for its diverse portfolio of authors and genres. Publishing over 300 titles annually, they're particularly distinguished in the realm of literary fiction, and their roster boasts New York Times bestselling authors such as Fern Michaels, Lisa Jackson, and V.S. Alexander. While they entertain a broad spectrum of genres, from thrillers to romance, their submission process is discerningly selective: authors are advised to email a single editor, providing only a query without attachments. If intrigued, an editor will request the manuscript, emphasizing its format as a double-spaced Word document. Despite their vast reach, Kensington retains a personalized touch, appreciating patience from aspiring authors and requesting a three-month window for responses, while explicitly stating their current non-interest in children's, middle grade, young adult, and poetry genres. Submission guidelines.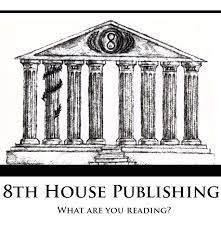 8th House Publishing, with operational bases in both Montreal and New York, is an avant-garde publisher devoted to showcasing works that encapsulate the modern, radical, and enduring spirit. Their catalog is a curated blend of fiction, philosophy, esoterica, and other profound genres, signaling a devotion to thought-provoking and transformative literature. At 8th House, the submission process is straightforward yet discerning: potential authors are invited to share a sample of their work, accompanied by a query and cover letter, to pique the publisher's interest. With an enthusiasm for authenticity and local artistry, the publishing house proudly collaborates with local artists to adorn their titles with evocative covers and illustrations, thus ensuring each published piece is a holistic representation of artistic expression. Retailers and bookstores keen on distribution specifics can reach out directly for insights. Submission guidelines.

Autumn House Press, a nonprofit publisher based in Pittsburgh, PA, has garnered renown since its foundation in 1998 for championing debut, emerging, and established authors across various genres. With a belief in the transformative power of literature, the press has been recognized for its significant contributions to the arts, with its publications winning numerous awards, such as the PEN/Robert W. Bingham Prize and the Oregon Book Award. Notably, they introduced Ada Limón, the 24th Poet Laureate of the US, with her debut collection. Beyond their accolades, Autumn House conducts an annual Fiction Prize. For 2023, the contest offers a publication opportunity, a $1,000 honorarium, and a $1,500 travel/publicity grant for the winner, with Pam Houston serving as the final judge. Submissions, spanning all fiction sub-genres and ranging from 37,500-75,000 words, are open from January to May, with results announced by October. Submission guidelines.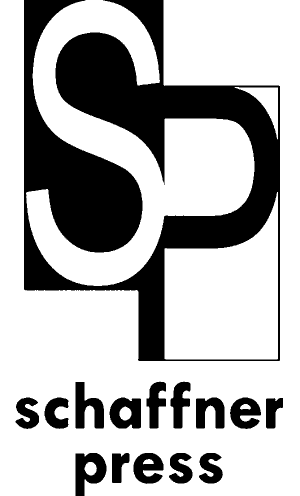 Schaffner Press, founded in 2001 by former literary agent Timothy Schaffner, is an independent publisher dedicated to literary works addressing themes of universal concern, such as social change, environmental issues, and humanitarian subjects. Publishing 6-8 books annually and distributed by Baker & Taylor Publisher Services, the press also offers works in translation from French and Spanish. They welcome submissions in categories like literary adult fiction, true crime, current events, and historical narratives that have socially relevant content, with manuscript lengths ranging from 60,000 to 100,000 words. Submissions can be directed to Tim Schaffner for narrative nonfiction and fiction genres and to Sean Murphy for genres like mystery and literary fiction. However, they do not accept children's, young adult, science fiction, romance, or fantasy works. Submission guidelines.

Founded in 1970 during the second wave of feminism, The Feminist Press champions insurgent and marginalized voices from around the world, promoting social transformation and aiming to build a just future. With a powerful legacy that includes reprinting feminist classics and publishing contemporary feminist literature, their editorial vision embraces a diverse range of genres, from cutting-edge fiction to activist nonfiction and children's books. While they have historically spotlighted works by renowned writers like Zora Neale Hurston and Ann Jones, their modern initiatives highlight debut works by women and nonbinary writers of color and queer literature. Currently, they focus on intersectional narratives, feminist dystopia, environmental justice, and immigration stories, and do not accept poetry, dramatic works, doctoral dissertations, or literary criticism. Submission guidelines.

Founded in 1975 by Michael and Karen Braziller, Persea is an independent literary publisher that has delivered hundreds of consequential books spanning poetry, fiction, essays, memoirs, biographies, and revived classics. With a focus on contemporary issues voiced through personal experiences, Persea celebrates American literature and offers a wide array of translated works. Notable authors include Anzia Yezierska, Oscar Hijuelos, and Paul Celan, while their Young Adult segment showcases talents like Meg Kearney and Gary Soto. As they approach their fifth decade, Persea's aim remains the promotion of works with both literary merit and relevance, spanning literary and short fiction collections, creative nonfiction, literary anthologies, and more, while excluding genre fiction and children's books. Submission guidelines.

Established as a prominent independent publisher in Canada, Douglas & McIntyre boasts an illustrious history of award-winning books, including renowned non-fiction titles, best-selling novels, and distinctive cookbooks and art collections. Originating from the union of two proud Scotsmen, Jim Douglas and Scott McIntyre, the publishing company's logo—a 9th-century petroglyph of a stylized bull—is a nod to their Scottish heritage. After a reorganization in 2013, Douglas & McIntyre was acquired by Harbour Publishing's owners, reinforcing its commitment to publishing voices from Canada's diverse communities, especially underrepresented identities. Accepting submissions primarily from Canadian authors via CanSubmit, the press offers expansive distribution across Canada, the U.S., and the U.K., along with industry-standard royalties and negotiable advances. Submission guidelines.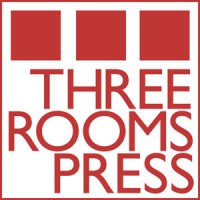 Founded in 1994 by Peter Carlaftes and Kat Georges, Three Rooms Press is a dynamic New York-based independent publisher, drawing inspiration from diversity, dada, punk, and passion. Focusing on literary novels, young adult fiction, and creative nonfiction, the press prioritizes voices from underrepresented communities, emphasizing sexual identity, ethnicity, gender, disability, and social mobility. By producing edgy, distinct literature, Three Rooms Press has become synonymous with cutting-edge creative works, while also organizing literary and cultural events globally. Their distribution partnership is with PGW/Ingram. Submission guidelines.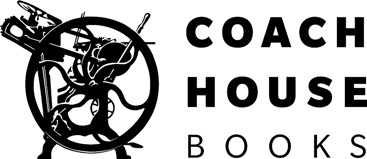 Coach House Books is a prominent independent press that champions innovative literary works, deeply rooted in the Canadian writing community. Specializing in poetry, literary fiction, drama, and select nonfiction, Coach House is recognized for its commitment to pushing against literary conventions. Prioritizing Canadian authors due to grant funding requirements, the press is keen on publishing fresh voices that add a distinctive quality to the literary world. They particularly welcome submissions from diverse communities, including Indigenous writers, writers of color, LGBTQ writers, writers with disabilities, and those from other marginalized groups. Familiarity with their catalog and aligning submissions with their ethos are vital for prospective authors. Submission guidelines.

Established in 2013, Deep Vellum stands as the largest publisher of literature in translation in the US, with a cozy indie bookstore located at the heart of Deep Ellum, Dallas TX. Beyond their extensive collection of translated works, their store offers a treasure trove of literary fiction, a notable poetry section, and unique events from rooftop concerts to book clubs. Visitors can enjoy a personalized book recommendation, interact with the shop dog, or indulge in a coffee. Though rooted in Dallas, Deep Vellum extends its reach globally through online platforms like Bookshop.org and Libro.fm. For writers and translators, they provide a seamless submission and publishing process, for prospective projects. Submission guidelines.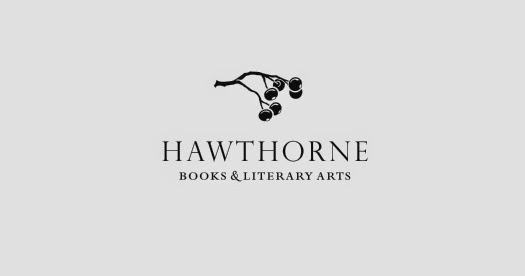 Hawthorne Books, rooted in Portland, Oregon, is a symbol of independent literary publishing, dedicating over two decades to unearthing literary gems in fiction and nonfiction. Prioritizing the confluence of essay, memoir, and narrative, Hawthorne is driven by a commitment to exquisite writing and the sanctity of the reader's experience. This dedication extends to the physical craftsmanship of their books, marked by thoughtful design, acid-free paper, sewn bindings, and functional cover flaps that double as bookmarks. Their legacy is evident in the numerous literary awards they've been nominated for and have won. More than just a publisher, Hawthorne has cultivated a vibrant community of avid readers and gifted writers. Submission guidelines.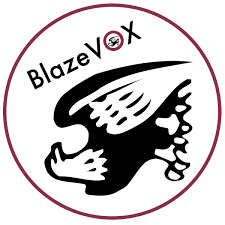 BlazeVOX, based in Buffalo, New York, is a distinguished independent press with a history dating back to 1999. Initially conceived as a student-led online poetry journal at Daemen College, BlazeVOX rapidly evolved into a major publishing entity, notorious for its dedication to innovative literary fiction, experimental poetry, and groundbreaking forms of contemporary prose. The press champions the voices of both revered senior poets and promising newcomers, emphasizing originality and eschewing commercial viability. Beyond its impressive catalog, BlazeVOX is noted for its forays into digital publishing, from early HTML adaptations to advanced print-on-demand technologies. Their submission ethos is straightforward: prioritize excellence and originality in writing, with a humorous caveat that submissions should not "suck." Submission guidelines.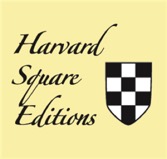 Harvard Square Editions, a publishing house spearheaded by Harvard alumni, is dedicated to literary fiction that embodies social, spiritual, and environmental significance. Emerging from the Harvard Writers and Publishers group under the Harvard Alumni Association, the publisher emphasizes narratives that surpass national borders, including genres such as international, spiritual, political, literary, sci-fi, fantasy, utopia, and dystopia. With a particular appreciation for works about climate change awareness and those promoting positive social or political change, the publishing house is distinct in its refusal to entertain manuscripts laden with excessive profanity or violence. Notably, they accept unsolicited submissions, inviting authors to forward queries with specific components, including introductory chapters and author biographies. Submission guidelines.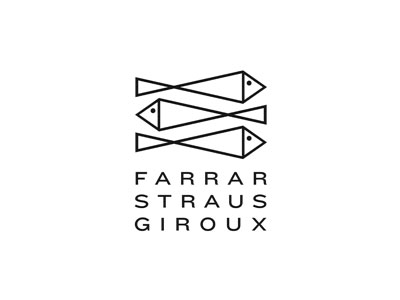 Farrar, Straus, and Giroux (FSG), based in New York, is a trade publishing house founded in 1946, which later incorporated Robert Giroux's name in 1964. FSG is celebrated globally for its distinguished list of literary fiction, nonfiction, and poetry. Their authors, having secured twenty-five Nobel Prizes in Literature along with numerous National Book Awards and Pulitzer Prizes, include luminaries like T. S. Eliot, Seamus Heaney, Jonathan Franzen, and Mario Vargas Llosa. With a robust international fiction range spanning both commercial and literary fiction, FSG has championed voices from Jamaica Kincaid to Sally Rooney. While the house holds a storied publication history itself, they currently have a policy of not accepting unsolicited manuscripts, directing aspiring authors towards resources like Literary Marketplace for alternatives. Submission guidelines.

Graywolf Press, a leading independent literary press, is dedicated to the vibrant publication of contemporary American and international literature. Passionate about championing both emerging and established writers, they aim to introduce underrepresented and diverse voices to adventurous readers in today's saturated market. Believing that literature has the power to both nourish spirits and elevate culture, Graywolf ensures each work benefits from meticulous editing, striking design, and innovative promotion. While they publish a mixed range of genres, from poetry to novels, they currently do not accept unsolicited submissions, relying instead on their editors to proactively seek out promising authors in literary circles and events. Submission guidelines.
Founded in 1995 by Dan Simon, Seven Stories Press emerged with a fiercely independent spirit, honoring its initial seven authors who embodied its ethos. Stemming from Simon's discovery of out-of-print works by Nelson Algren and catalyzed by partnerships in the publishing realm, the press evolved from its earlier incarnation, "Dan Simon/Four Walls Eight Windows," at Writers and Readers. After more than a decade, Simon embarked on a new journey, establishing Seven Stories Press to honor its foundational authors, including luminaries like Octavia E. Butler and Nelson Algren. Today, the press continues its legacy, steadfastly publishing uncompromising political books, fiction, and both classic and contemporary poetry. Submission guidelines.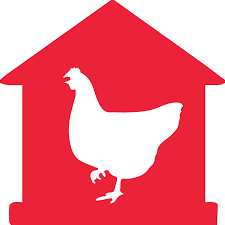 Founded in 1994 by Dr. Kate Gale and Mark E. Cull, Red Hen Press stands as an exemplar of literary independence, championing both new and emerging authors. From its humble beginnings in the San Fernando Valley, it has grown to publish a diverse range of fiction books, while steadfastly promoting literacy and fostering a community deeply rooted in literary excellence. The press's commitment to giving a voice to overlooked talents has seen the publication of writers such as Aimee Liu, Andrew Lam, and Brian Doyle, among others. Through its various programs and initiatives, Red Hen continues to nurture the essential human practice of literature while celebrating its place in the broader cultural landscape. Submission guidelines.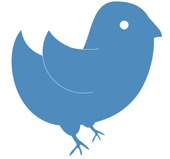 Fledgling Press, based in Edinburgh, is a small press renowned for its devotedness to publishing a variety of genres including historical fiction, literary fiction, and young adult works. By elevating debut writers and emerging talents, the press boasts award-winning authors such as Helen Grant, Philip Caveney, and Alex Nye. Notably, they have represented Saltire First Book Award shortlistees like Moira McPartlin and Kate Hunter, as well as celebrated Scottish crime fiction author Andrew James Greig. The publisher takes pride in its diligent manuscript submission process, aiming to read initial entries within 6 weeks, and while they strive to offer constructive feedback, all decisions regarding the potential publication are final. Submission guidelines.

Acre Books, established in 2016 as the small-press extension of The Cincinnati Review, is rooted in the University of Cincinnati's Department of English. With support from the Robert and Adele Schiff Foundation, Acre publishes innovative works that echo the creative writing spirit of its parent literary journal, founded in 2003. While they accept unsolicited manuscripts, prospective authors are encouraged to submit a mere ten pages and a brief description of their book. Exemplifying their unique catalog, upcoming titles include the transformative journey of "Pilgrims 2.0," the mysterious "On the Way to the End of the World," and the multilayered retelling in "You Shall See the Beautiful Things." Submission guidelines.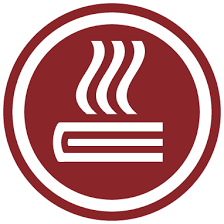 Coffee House Press, dedicated to redefining the scope of literature, publishes literary fiction, nonfiction, poetry books, and translations, excluding anthologies, graphic novels, and children's or young adult titles. With a vision to lead as an independent literary publisher, CHP emphasizes values like excellence, inclusivity, and discovery. They encourage prospective authors to understand their catalog before submitting during their open reading periods. Beginning in October, they will accept book-length fiction and literary nonfiction manuscripts through their Submittable portal, capping submissions at 200. Given the comprehensive review process, authors can expect a waiting period of 4–6 months for feedback on their manuscripts. Submission guidelines.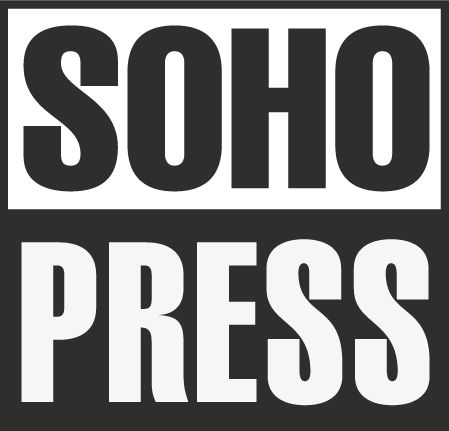 Soho Press is an independent publisher based in Manhattan that's all about unveiling bold literary voices since its inception in 1986. Annually releasing 80-90 books under its Soho Press, Soho Crime, and Soho Teen imprints, this esteemed press has garnered recognition from literary agents for its pioneering role in launching award-winning international crime fiction and innovative young adult novels. With a strong foundation in publishing fiction, Soho Press remains a pivotal player in the literary world of New York City. Submission guidelines.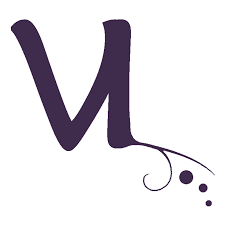 Vine Leaves Press, led by the passionate and hands-on publisher, Jessica Bell, is an unconventional publishing house that appreciates the unique blend of commercial fiction and experimental works. They focus on publishing full-length manuscripts, including character-driven novels with a literary inclination, memoirs, short story collections, and book-length vignette collections, with a particular interest in women's fiction. Jessica emphasizes the importance of authors being in their best creative shape while also having a robust online presence, ensuring that the press is not just a publisher but a community that supports and nurtures its authors. If you believe your work aligns with their ethos and have a manuscript ready to mesmerize, Vine Leaves Press welcomes your submission. Submission guidelines.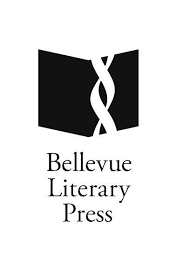 Bellevue Literary Press is a pioneering nonprofit entity rooted in traditional publishing, committed to producing literary fiction and nonfiction that beautifully marries the arts and sciences. Founded initially as a project of the New York University School of Medicine and later becoming an independent entity, the press stands out for its distinctive niche of delving into profound human experiences and the "big questions" that intertwine the artistic and scientific realms. Established in New York in 2007, their curated selection seamlessly bridges the divide between the humanities and scientific inquiry, earning nationwide recognition for publishing books that are not only intellectually stimulating but also environmentally conscious, and printed using sustainable practices. Whether it's exploring consciousness, societal dynamics, or the intricacies of the human body, the company continues to challenge, inspire, and forge new paths in the world of publishing. Submission guidelines.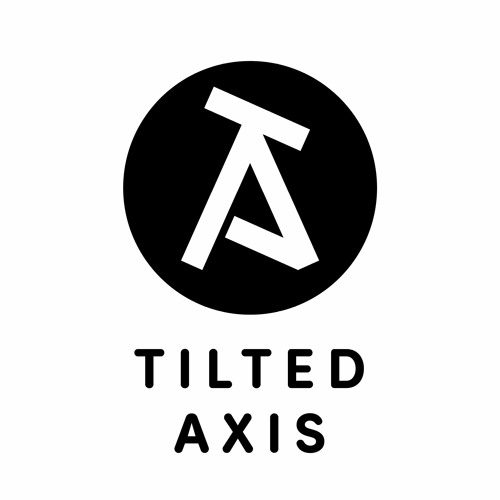 Tilted Axis Press, a newer publisher established in 2015, specializes in promoting voices from Asia and Africa, translating their narratives into diverse English vernaculars. Deeply committed to challenging the status quo — from hierarchies in language to global monocultures — they seek to present an alternative to conventional publishing paradigms. Beyond just publishing short stories and other forms, Tilted Axis emphasizes equitable treatment of translators through fair compensation and mentorship programs. As a shining example of inclusivity and diversity, they continuously evolve their practices, welcoming feedback and potential collaborations, especially with Black and indigenous translators of Asian languages. While their reach might be limited as a small press, they enthusiastically direct readers to explore other vibrant publishers echoing their mission. Submission guidelines.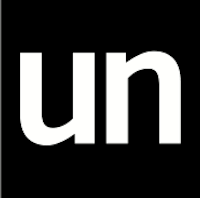 Founded in 2014 and based in Los Angeles, The Unnamed Press is a leading independent publisher known for its focus on fiction and non-fiction of exceptional literary merit. Representing a dynamic blend of voices, they spotlight works that challenge the mainstream and resonate with a broad readership, establishing themselves as a hub for both emerging talents and established authors. Garnering praise from esteemed outlets like the New York Times and NPR, they have also been featured in publications like the Los Angeles Times and Publishers Weekly. For prospective authors considering electronic submissions, a glance at their catalog is recommended to ensure compatibility. Queries can be directed to their email, and due to the influx of submissions, patience is appreciated. Submission guidelines.
Conclusion
Navigating the world of literary fiction publishing can be a rewarding yet challenging journey. By familiarizing yourself with the specific submission guidelines of the prominent publishers mentioned above, you can boost your chances of becoming a published author. Good luck with your endeavors! Next up, you may want to explore a guide on photography and art book publishers.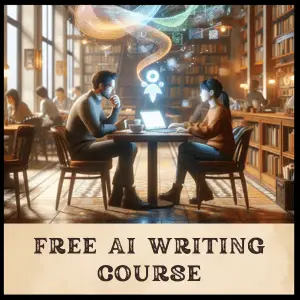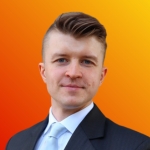 Rafal Reyzer
Hey there, welcome to my blog! I'm a full-time blogger, educator, digital marketer, freelance writer, editor, and content manager with 10+ years of experience. I started RafalReyzer.com to provide you with great tools and strategies you can use to become a proficient writer and achieve freedom through online creativity. My site is a one-stop shop for freelance writers, bloggers, publishers, and content enthusiasts who want to be independent, earn more money, and create beautiful things. Dive into my journey here, and don't miss out on my free 60-minute AI writing online course.