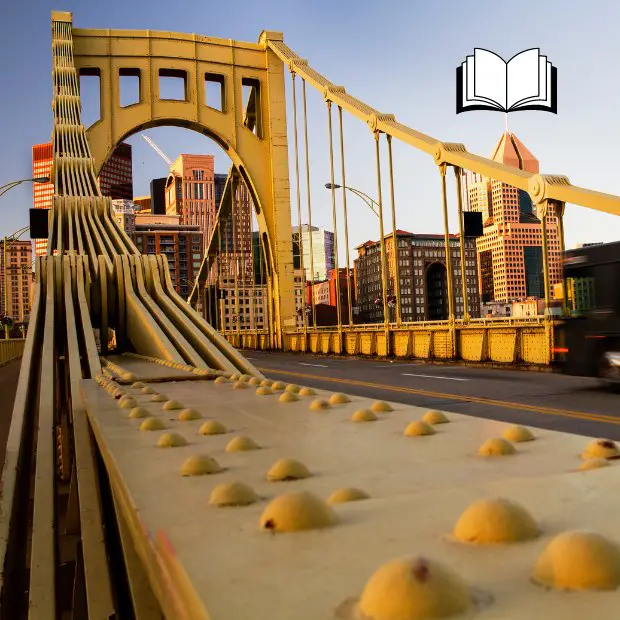 In the bustling city of Pittsburgh, PA, the pursuit of knowledge and education finds a unique ally in the form of various book publishers.
Providing a platform for both online and offline publication, these establishments have mastered the art of bringing an eclectic mix of genres to life, from tantalizing mystery and spine-chilling horror to insightful biographies and intimate memoirs. Let's explore the companies that influence Steel City's local literary scene.
Here are the top Pittsburgh book publishing companies:

Established in 1936, the University of Pittsburgh Press boasts a distinguished history of publishing academic writings and cultural works. The press has expertise in an array of academic fields, with standout contributions in Latin American studies, Russian and East European studies, Central Asian studies, and environmental studies, to name a few. Furthermore, it fosters an intimate connection with its geographical roots, publishing works that celebrate the history, art, and architecture of Pittsburgh and Pennsylvania. Notably, the press houses the prestigious Pitt Poetry Series, giving voice to many of today's most accomplished poets. It also organizes esteemed awards like the Agnes Lynch Starrett Poetry Prize and the Drue Heinz Literature Prize, establishing itself as an influential player in the literary world. Submission guidelines.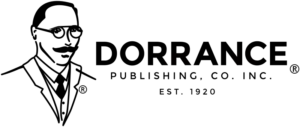 Dorrance Publishing Co., founded in 1920 by Gordon Dorrance, is renowned as America's oldest publishing services company. Born out of rejection from traditional publishers, Dorrance provides a unique, inclusive model, offering everyone with a story the freedom to publish. Dorrance differentiates itself from traditional publishing houses and other service companies through its personalized, agent-free approach, allowing authors to maintain creative control over their work. Beyond publishing, Dorrance offers an array of services including writing coaching, ghostwriting, and a suite of book promotion products. All their books and magazines are designed and produced domestically, illustrating their commitment to quality. Submission guidelines.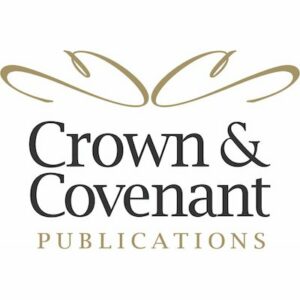 Crown & Covenant Publications is a Reformed, Christian publishing ministry based in Pittsburgh, Pennsylvania. They operate under the oversight of the Board of Education & Publication of the Reformed Presbyterian Church of North America (RPCNA). Their goal is to be a resource for psalm singing and serious Scripture study, promoting a better understanding and appreciation of Christian doctrine and the Reformed tradition. The publisher offers a variety of products including posters, music, books, pamphlets, history books, and more. Among their bestsellers are titles like "The Secret Thoughts of an Unlikely Convert" and "The Book of Psalms for Worship." Crown & Covenant also manages the Grassmarket Press and Geneva College Press, extending their reach into the academic world. Submission guidelines.

Dreamstarters Publishing is a unique book publishing company tailored for entrepreneurs who are seeking to create personal and business development books. They offer a comprehensive service that guides authors through the entire book creation process, allowing them to retain full ownership of their work. Their mission is to provide a publishing experience that is speedy, enjoyable, and straightforward, thus, putting an end to reliance on large corporations for publication. Dreamstarters uses a six-step process that includes a video interview to understand the author's story, complete writing and design work by professional writers, and publishing on Amazon. Furthermore, they offer automated systems for creating courses, emails, text messages, and funnels, as well as social media scheduling based on book content. Submission guidelines (N/A).

Founded in 1998, Autumn House Press is a nationally recognized nonprofit publisher based in Pittsburgh, PA. Renowned for publishing debut collections from celebrated poets and authors, the press is dedicated to endorsing emerging and established authors and offering continued support throughout their careers. The press believes that literature is a deep affirmation of the broad spectrum of human experience, and thus, essential in our current times. They commit to editing works with devotion and care and producing aesthetically pleasing books. Their portfolio includes highly acclaimed publications that have earned awards such as the Whiting Award, Oregon Book Award in Creative Nonfiction, PEN/Robert W. Bingham Prize for Debut Short Story Collection, and GLCA New Writers Award. Autumn House Press publishes eight books of poetry, fiction, and nonfiction annually. They accept manuscripts through their annual prizes, publishing partnerships with the Center for African American Poetry and Poetics and West Chester University Poetry Center, and an open-call reading period. Submission guidelines.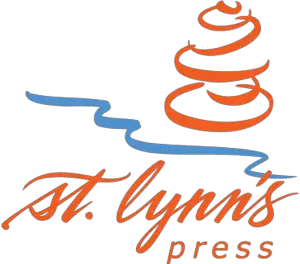 St. Lynn's Press, founded in 2005, carries the legacy of James Lynn (1892 – 1955), a man admired for his balanced approach to life – in body, mind, and spirit. Taking his nickname, "St. Lynn," the company reflects his commitment to living in harmony with life and the planet, affirming the balance between earthly responsibilities and higher aspirations. The company is committed to environmentally friendly publishing practices, including using recycled papers and eco-friendly inks and promoting sustainability. The press initially published a diverse range of books. However, they have since focused on themes of organic gardening, sustainable living, and mindful stewardship of our planet, topics that deeply resonate with their values. St. Lynn's Press invites authors to submit manuscripts through a two-step process, beginning with a query detailing the manuscript's overview, uniqueness, target audience, and the author's credentials. Submission guidelines.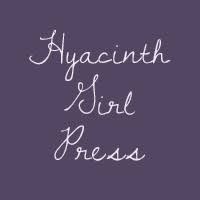 Hyacinth Girl Press is a feminist micro-press that focuses on publishing up to six handmade poetry chapbooks each year. The press is particularly interested in works dealing with radical spiritual experiences, feminist interpretations of myth, science, and the vastness of outer space. They champion collaboration, urging poets to team up with other artists, translators, or presses. The team of professionals at Hyacinth Girl Press includes Margaret Bashaar, the Editor and Founder, who is a published poet and activist; Sarah Reck, the Design and Prose Editor, who brings her experience from the Big Six publishing world and is a digital media expert; and Sarah Boyle, the Reviews Editor, a poet, mother, activist, and teacher who is actively engaged in tackling rape culture in literary communities. Submission guidelines.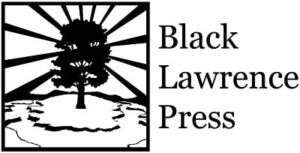 Black Lawrence Press is a renowned independent publisher of contemporary poetry, fiction, and creative nonfiction. Occasionally, they also publish translations from German. Since its establishment in 2004, the company has become a notable imprint, achieving national distribution via Small Press Distribution to popular retailers like Amazon and Barnes & Noble. The press was named after its founding location, nestled between the Black River and the St. Lawrence River in upstate New York. The press offers an impressive array of quality books spanning various genres and formats, including anthologies, chapbooks, novels, short stories, non-fiction, poetry, and e-books. They also run several submissions and contests, like The Rhine Translation Prize, The St. Lawrence Book Award, The Hudson Prize, and The Black River Chapbook Competition, encouraging new and diverse voices in literature. Additionally, Black Lawrence Press provides hybrid consultations with notable authors and editors. Submission guidelines.

The Local History Company, and its sister imprint Towers Maguire Publishing, specialize in publishing works with a regional interest. They are true to their motto "All History Is Local," emphasizing narratives tied to specific locales while also addressing general, national, and international themes. Their repertoire spans a broad spectrum of subjects, including art history, architecture, civil rights, African-American history, American Revolution, and more, offering both non-fiction and fiction titles. The company is currently concentrated on specific geographical areas such as Oregon, Maryland, Massachusetts, Pennsylvania, Virginia, Washington, D.C., New Jersey, New England, New York, Florida, and the Appalachian region. However, they are not accepting new titles at present, given their full schedule with ongoing projects. Their commitment to regional interests and local narratives creates a unique space for readers interested in exploring the rich histories of these regions through their diverse publications. Submission guidelines.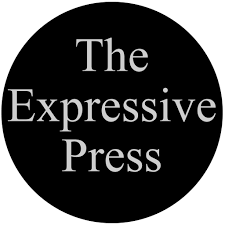 The Expressive Press is a book publishing company in Pennsylvania founded by Pete Geissler. It was built upon his rich experience of over forty years as a freelance writer for various businesses, and a writing teacher at universities, professional associations, and companies. The company is relatively small with 2-10 employees but hosts a diverse collection of works from five authors spanning 27 books. The goal of The Expressive Press is to provide valuable insights for individuals and firms aiming to achieve and maintain high levels of fulfillment and performance in all aspects of their lives. The company's publications are categorized into two main groups: Compelling Communications and Constructive Behaviors, aiming to empower readers in both personal growth and effective communication. They welcome inquiries via their website, reflecting their commitment to accessibility and interaction with their readership. Submission guidelines (N/A).
Final Thoughts
Pittsburgh is a hub of literary excellence, housing a diverse array of book publishing companies that cater to a wide spectrum of genres. Whether you're an author looking to publish fiction or historical fiction or are more inclined toward creative non-fiction, there's a publishing house in Pittsburgh for you. The available genres include everything from children's and young adult's books to poetry collections and even fine art. Each of these Pittsburgh book publishing companies carries its unique flavor and focus, yet all share a common goal: to empower authors and enrich the literary world with compelling stories and insightful works. So if you're ready to delve into the world of publishing, you're sure to find the perfect home for your short fiction or other literary works right here in Pittsburgh.
Rafal Reyzer
Hey there, welcome to my blog! I'm a full-time blogger, educator, digital marketer, freelance writer, editor and content manager with 10+ years of experience. I started RafalReyzer.com to provide you with great tools and strategies you can use to achieve freedom from 9 to 5 through online creativity. My site is a one-stop-shop for freelance writers, bloggers, publishers, content enthusiasts who want to be independent, earn more money and create beautiful things. Feel free to
learn more about me here.