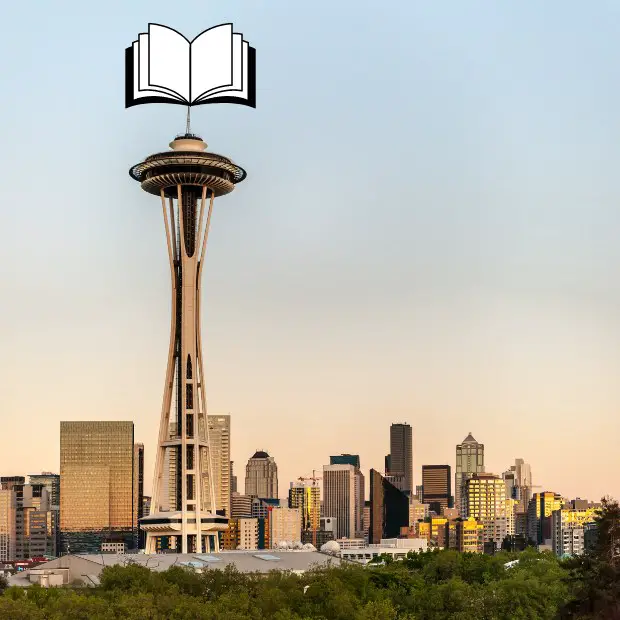 Seattle, home to Amazon, Microsoft, Starbucks, and other global companies, is also a  fertile place for publishing companies to thrive.
The Emerald City is also known for its book culture, with several bookstores serving as treasure troves of a wide array of literary gems. In this article, we'll explore some of the top book publishers in Seattle, Washington, USA along with their notable published titles and submission guidelines. Are you ready?
Here are the top book publishers in Seattle: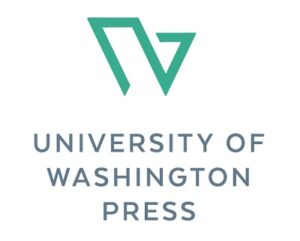 The University of Washington Press is Pacific Northwest's oldest and largest scholarly and general interest book publisher. Committed to scholarship as a public good, it emphasizes equity, justice, and inclusion across a wide range of academic areas, including American Studies, Environmental History, and Native American Studies. The press also engages in nonfiction publishing related to the Pacific Northwest, often collaborating with museums and Indigenous communities. For nearly 100 years, the University of Washington Press has supported the University of Washington's missions by producing transformative work with regional, national, and global impact. Prospective authors seeking to publish in core academic areas or compelling nonfiction can find support and guidelines through the press. Submission guidelines.

All Bilingual Press was founded in 2005 by Rita and Elwin Wirkala. It has developed an impactful Spanish curriculum for children, adopted by various institutions, including the prestigious Johns Hopkins University Program for Talented Youth. With backgrounds as teachers and parents of trilingual children, the founders have an in-depth understanding of the challenges and rewards of a successful bilingual education. In 2020, the company expanded its portfolio to include literature, publishing works by its founders and other authors. The team at All Bilingual Press is rich in experience and diversity, with family and business members contributing to various aspects of the curriculum and publication process. This includes work on the Microsoft thesaurus project, teaching methodology oversight from a Ph.D. holder in Educational Psychology, parenting books, and real-life application and testing by an experienced children's Spanish teacher. This collaborative approach ensures that the offerings are grounded in real-world efficacy and multicultural awareness, reflecting the company's commitment to bilingual education. Submission guidelines.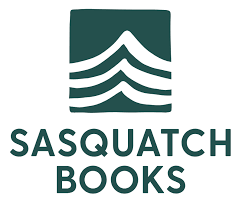 Sasquatch Books, encompassing three distinct imprints, is a dynamic publishing house that reflects the creative spirit of the Pacific Northwest (PNW). The Sasquatch Adult imprint focuses on visual nonfiction from artists, chefs, and other media thought leaders, while Little Bigfoot inspires young readers with richly illustrated books about the PNW's natural wonders. The Spruce Books imprint, targeting readers aged 16+, is aimed at personal growth and emotional intelligence. Combining the nimbleness of a small press with the prominence of parent company Penguin Random House, Sasquatch Books is a leading proponent of the power of the written word, community upliftment, and amplifying diverse voices. Beyond their publishing endeavors, Sasquatch Books is strongly rooted in community values, especially in the Pacific Northwest. They believe in the transformative power of literature and are dedicated to nurturing reading culture through partnerships, donations, and supporting organizations that provide learning opportunities to underserved communities. Emphasizing respect for Indigenous cultures, histories, and identities, the publisher acknowledges the ancestral ties to the land of the local tribes. This commitment to social responsibility reflects their overarching mission to create meaningful connections and change lives through literature. Submission guidelines.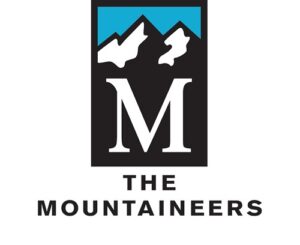 Mountaineers Books is the publishing division of The Mountaineers, a nonprofit outdoor community with over 15,000 active members in the Pacific Northwest. Founded in 1906, The Mountaineers offers hundreds of monthly courses and activities, all led by dedicated volunteers who are passionate about outdoor adventures such as hiking, climbing, and sailing. The organization is also deeply committed to conservation and advocacy, working diligently to protect the outdoor experience for future generations. The Mountaineers' mission emphasizes exploration, conservation, education, and community engagement. Its core values include adventure, advocacy, community, education, and volunteerism, all aiming to inspire a diverse and inclusive outdoors. Whether through thrilling outdoor activities, impactful conservation efforts, or the shared knowledge, stories, and connections fostered within the community, The Mountaineers continue to enrich lives by connecting people with the natural beauty of the Pacific Northwest. Submission guidelines.
Amazon Publishing, founded in 2009, is a leading trade publisher focused on empowering storytellers and connecting them with readers globally. With imprints spanning genres such as literary fiction, science fiction, mystery, romance, children's books, and world literature, Amazon Publishing leverages technology to support its authors in reaching broad audiences. The publishing house has enjoyed substantial success, with authors represented in 42 countries, 256 Amazon Charts hits, and 465 award nominations. Their innovative approach, aligned with Amazon's commitment to innovation and passion for books, has led to the publication of emerging, bestselling, and critically acclaimed authors in various formats, including ebooks, print, and audio. The team at Amazon Publishing consists of professionals with diverse expertise, including editorial, marketing, design, production, translation, and software engineering. They are united by a passion for storytelling and a pet-friendly culture, evidenced by a whole bunch of dogs in their Seattle office. Among their numerous imprints are Lake Union Publishing for book club fiction, 47North for science fiction and fantasy, Amazon Crossing for world literature, and Two Lions for children's books. Their history is marked by significant achievements, such as becoming the largest publisher of translated fiction in the United States and helping over eighty authors reach more than one million readers. Submission guidelines.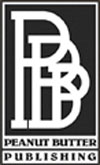 Peanut Butter Publishing, one of the oldest independent publishing houses in the nation, has been guiding authors through the publishing process for over 49 years. With close to 1,500 titles published, they specialize in offering personalized, professional services tailored to each author's individual needs. Recognizing the unique nature of each project, they shun cookie-cutter solutions, focusing instead on producing high-quality publications that authors can be proud of. Their experienced team has worked across nearly every genre, and they offer an additional imprint, Classic Day Publishing, allowing authors to choose the imprint that best fits their brand and image. At Peanut Butter Publishing, the author is involved in every step of the process, from editing, layout design, cover design, copyrighting, printing, marketing, and distribution. They are not a "template" kind of company; they work directly with the author to create a custom plan that fits the manuscript and budget. Understanding that publishing is an art, not a science, they pay attention to detail and strive to produce a book that truly represents the work and passion the author has devoted to the project. Founder Elliott Wolf emphasizes that quality means more to them than quantity, and they hope to have the privilege of helping authors fulfill their dreams with a product that they will be proud of. Submission guidelines.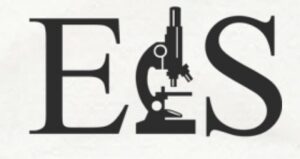 Ebner and Sons Publishers was founded in 1990 by Dr. Gerald Pollack to publish his groundbreaking scientific works. The Seattle-based company began with Pollack's first book, "Muscles and Molecules: Uncovering the Principles of Biological Motion," and continued to publish his subsequent works, including the award-winning "Cells, Gels, and the Engines of Life." Their catalog also features his latest book, "The Fourth Phase of Water: Beyond Solid, Liquid, and Vapor." Ebner and Sons is not just a traditional publishing company; it serves as a platform for disseminating Dr. Pollack's revolutionary theories and research that challenge conventional scientific wisdom. Their publications offer engaging and accessible insights into complex scientific subjects. "The Fourth Phase of Water" takes readers on a fantastic voyage through the hidden universe of water, explaining complex scientific phenomena in a way that curious individuals can grasp. Another title, "Cells, Gels and the Engines of Life," presents a new, unifying approach to cell function and has been lauded as a preface to the future of cell biology. Finally, "Muscles and Molecules" explores the principles of biological motion, presenting a novel perspective on muscle contraction that simplifies the accepted understanding. Submission guidelines.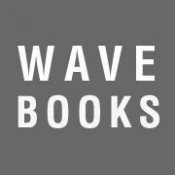 Wave Books is a Seattle-based independent poetry press that is fervently committed to the art of poetry. Established in 2005 after merging with Verse Press, the company has dedicated itself to publishing exceptional new releases including contemporary poetry, poetry in translation, and writings by poets. The press prioritizes strong, innovative work and aims to present it in finely crafted editions, emphasizing the beauty and importance of poetry as a literary form. The philosophy of Wave Books is to challenge traditional values and practices in poetry, aiming to redefine what's possible in the genre. With an extensive catalog that includes new and forthcoming titles, poetry, short fiction, audiobooks, literary criticism, essays, translations, and limited editions, the press offers a diverse and enriching collection. Notable works include "A Duration" by Richard Meier, "Iggy Horse" by Michael Earl Craig, "The Poetics of Wrongness" by Rachel Zucker, and "Blood Snow" by DG Nanouk Okpik. The company doesn't just publish poems; it fosters a community that inspires and nurtures poets, readers, and enthusiasts of contemporary poetry, contributing to the ever-evolving landscape of literary art. Submission guidelines.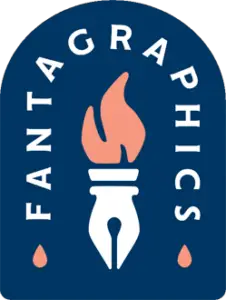 Fantagraphics Books has gained an international reputation in the world of comics and graphic novels for over 40 years. With its base in Seattle, Washington, the publisher is devoted to celebrating great cartooning in all its forms, seeking out fresh voices that push the boundaries of the medium. From early luminaries to contemporary artists, Fantagraphics is unmatched in its commitment to originality, aesthetic maturity, and bold storytelling. They publish diverse and original titles that challenge conventional genres, earning a reputation as a publisher for thinking readers who appreciate art that goes beyond cliché. Beyond publishing, Fantagraphics has extended its reach with the Fantagraphics Bookstore & Gallery in Seattle, showcasing everything they have in print, along with art exhibitions, readings, and performances. They also publish The Comics Journal, known within the comics industry for its in-depth interviews, criticism, and thought-provoking commentary. Their submission guidelines emphasize the need for fully fleshed-out ideas and at least five pages of completed art, reflecting their value for creativity and sophistication in writing. Submission guidelines.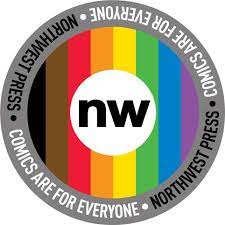 Northwest Press is a Seattle-based publisher focusing on lesbian, gay, bisexual, and transgender (LGBT) comics collections and graphic novels. Founded in 2010 by Charles "Zan" Christensen, a writer and LGBT comics activist, the company strives to publish quality queer comics, support emerging talents, and enhance the visibility of LGBT comics. Northwest Press has been recognized for its commitment to excellence, receiving several awards such as the Lambda Literary Award for Gay Erotica in 2011 and the Ignatz Award for Outstanding Anthology in 2014. They also provide a platform for digital works, reflecting the breadth and diversity of the LGBT comics community. In addition to publishing, Northwest Press has become a prominent voice in the LGBT community, and its founders have been honored for their activism. Zan and artist Mark Brill were named in OUT Magazine's "OUT 100" for 2011 for their work on the anti-bullying comic "The Power Within." The press's offerings cover various genres, including adventure, humor, romance, and more, with an emphasis on authenticity and quality. Submission guidelines.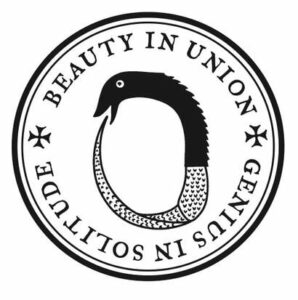 Ouroboros Press is an independent publishing house specializing in the production of classic esoteric texts, merging the literary importance of these works with the refined craftsmanship associated with traditional book arts. Established at the beginning of the 21st century and based in Seattle's Pacific Northwest, the press collaborates with scholars, translators, and artists to produce finely crafted books in the field of Western Esotericism. Many of these texts are first-time English translations and are created using Renaissance aesthetics, including specialized typography, ornamentation, and illustrations. They also offer hand-bound volumes in materials such as full leather or vellum, reflecting a commitment to quality and durability. The man behind Ouroboros Press is William J. Kiesel, a Seattle native with a lifelong passion for books. His background as an antiquarian bookseller, coupled with training in letterpress printing and bookbinding, has infused Ouroboros Press scholarly books with a unique blend of scholarship and artistry. William's independent research has led him to speak about esotericism in various forums, both nationally and internationally. Operating out of Mortlake & Company Book Arte Gallery, the company not only offers new, used, and rare esoteric books but also hosts art exhibitions and literary events, continuing the age-old tradition of bookmaking while connecting it to contemporary culture and scholarship. Submission guidelines.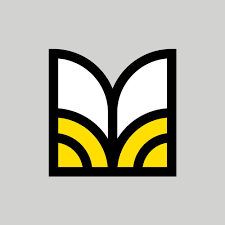 Marquand Books is a Seattle-based publisher composed of a small, dedicated team of designers, editors, and art enthusiasts. Specializing in creative projects for various art institutions, their team works tirelessly to bring innovative visions to life. From meticulously overseeing book production to developing the visual aesthetics of each publication, Marquand Books takes a collaborative and attentive approach. Their team members bring unique expertise to the table, including backgrounds in art history, design, photography, literature, and more. Marquand Books has worked with an impressive array of clients, ranging from the Art Institute of Chicago to the National Museum of African-American History & Culture. Their portfolio includes collaborations with various museums, art institutions, and private collections, reflecting a commitment to artistic excellence and innovation. Whether working with the Asian Art Museum of San Francisco or the National Gallery of Art, Marquand Books has forged strong relationships with the art community, earning a reputation for quality and creativity. Their work transcends mere publication, bridging the gap between the printed page and the vibrant world of art. Submission guidelines.
Final Thoughts
Seattle's publishing scene is a dynamic blend of innovation and tradition, home to tech giant Amazon's publishing arms including Amazon Kindle Direct Publishing and renowned independent bookstores. With the University of Washington Press leading in scholarly titles, small presses like Fantagraphics pushing creative boundaries, and literary festivals fostering community engagement, Seattle's literary landscape reflects its multicultural makeup and environmental focus. And let's not forget about the Pike Place Market that's teeming with cool bookstores. Supported by multiple author readings, workshops, and awards, the city's publishers contribute to a thriving literary culture that embraces both the digital future and the artisanal craft of bookmaking. This vibrant ecosystem places Seattle at the forefront of the American literary scene.
Rafal Reyzer
Hey there, welcome to my blog! I'm a full-time blogger, educator, digital marketer, freelance writer, editor and content manager with 10+ years of experience. I started RafalReyzer.com to provide you with great tools and strategies you can use to achieve freedom from 9 to 5 through online creativity. My site is a one-stop-shop for freelance writers, bloggers, publishers, content enthusiasts who want to be independent, earn more money and create beautiful things. Feel free to
learn more about me here.