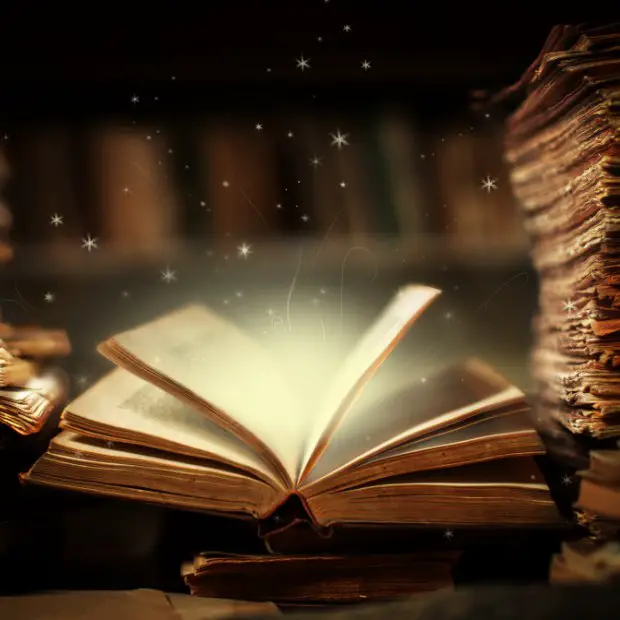 Breaking into the graphic novel creation game is pretty tough for new writers and artists.
You need a solid portfolio of bewitching works, and it's probably best if you start with a smaller independent publishing company. But it's also great to know, which companies dominate the graphic novel genre. Below, you'll find quick descriptions of the top players that publish original graphic novels, along with their famous works and links to their submission guidelines. After this, I'd be honored if you delved into my 3,000 publisher directory.
Here's a list of the top graphic novel publishers: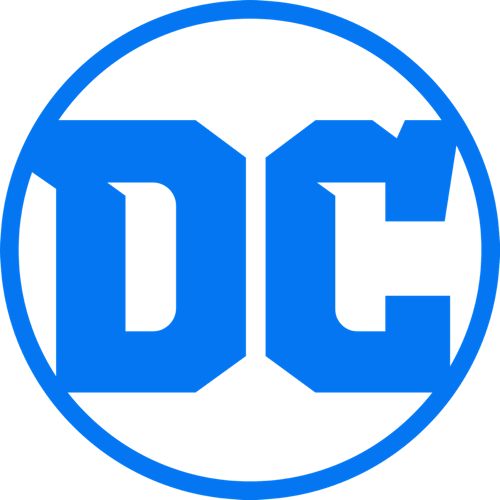 DC Comics is an indelible pillar in the American comic book landscape, with roots extending back to 1937. Serving as the crucible for cultural icons like Superman, Batman, and Wonder Woman, it has ventured beyond the superhero genre to curate a broad spectrum of graphic novels, particularly through its imprints like Vertigo and DC Black Label. Renowned for storylines that are often complex, multi-dimensional, and culturally resonant, DC's line-up includes monumental non-DC Universe works like "Watchmen" and "V for Vendetta." DC's early foray into the graphic novel format began in the 1980s with its DC Graphic Novel and DC Science Fiction Graphic Novel lines, featuring both new and adapted content. Submission guidelines.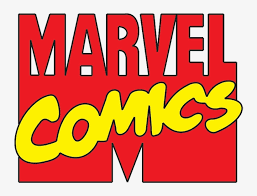 Marvel Comics, a wholly-owned subsidiary of The Walt Disney Company, is a linchpin in the global character-based entertainment sector, boasting a library of over 8,000 characters developed across more than seven decades. In the realm of graphic novels, Marvel has consistently been a pioneering force, first launching its Marvel Graphic Novel (MGN) line in 1982. Created to emulate the format of European albums, the MGN line offered a blend of author-owned and company-owned titles in a premium, oversized format. Seminal works like "The Death of Captain Marvel" and "X-Men: God Loves, Man Kills" originated from this imprint, often serving as incubators for long-running series like "The New Mutants." The imprint was so influential that it compelled rival DC Comics to launch its competing line of graphic novels. Submission guidelines (if you have the right stuff, they will find you).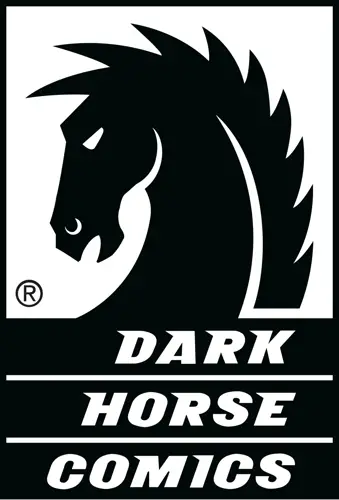 Founded in 1986 by Mike Richardson, Dark Horse Comics has evolved into one of the largest comic book publishers in the United States, standing as a beacon for creator-owned comics and quality storytelling. Richardson, originally a comic book retailer, invested in publishing to fill a gap in quality he observed in the market. Launching with titles like "Dark Horse Presents" and "Concrete," the company gained rapid success and later revolutionized the industry by focusing on high-quality licensed projects like "Aliens," "Predator," and "Star Wars," often treating them as film sequels in comic form. Notably, Dark Horse also became a frontrunner in publishing Japanese manga in the United States, introducing iconic titles like "Ghost in the Shell" and "Akira." Submission guidelines.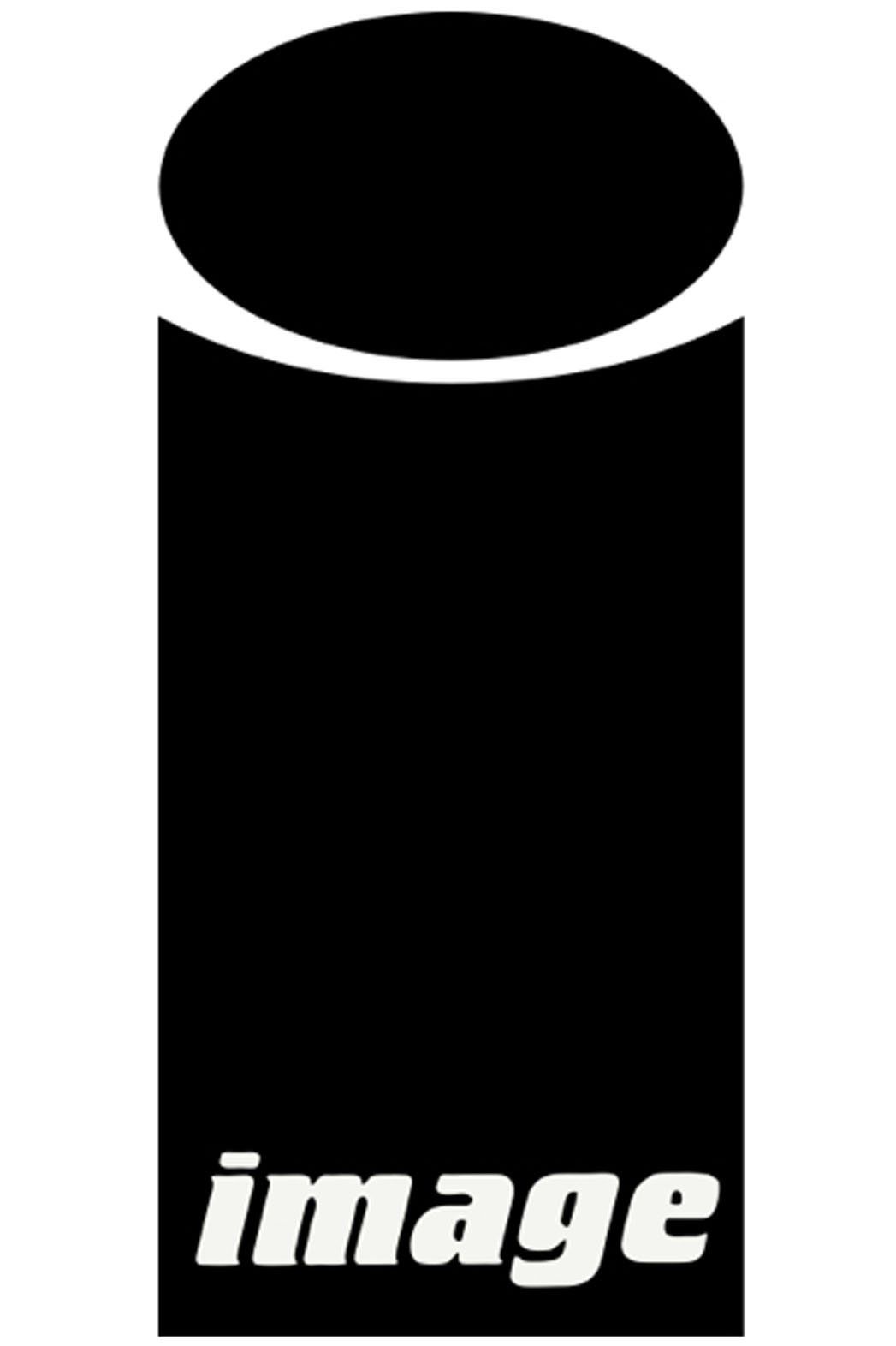 Founded in 1992 by a group of high-profile artists, Image Comics is a publishing house that has carved out a unique and important space in the comic book industry. Governed by a board including renowned creators like Robert Kirkman, Todd McFarlane, and Marc Silvestri, Image is distinguished for its wide range of genres—from science fiction and fantasy to romance and horror graphic novels—and its creator-owned model, which has attracted top talent. The publisher's titles have garnered critical acclaim, including nominations and wins in prestigious awards like the Eisners and Hugos. Not just confined to comic shops, Image's works frequently appear on mainstream bestseller lists and they maintain a strong presence at industry conventions. Their catalog celebrates diversity, frequently spotlighting works by women, Black, Latinx, Asian, and LGBTQ+ creators, making more space for alternative comics. Submission guidelines.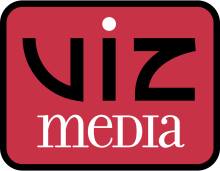 VIZ Media is a seminal force in bringing Japanese pop culture to American audiences, serving as the go-to destination for manga and anime for over three decades. With an expansive portfolio that includes iconic titles like "My Hero Academia," "Naruto," and "Bleach," the company has evolved from a localization service to a leading pop culture publisher and modern comics producer. It holds a significant market share, reaching a broad demographic that includes one in four millennials and half of all Gen Z manga readers in the United States. VIZ Media's influence extends beyond publishing, impacting other sectors like animation, film, comics community, and gaming, and their offerings range from classic to cutting-edge, catering to a diverse audience hungry for sophisticated storytelling and art. Submission guidelines.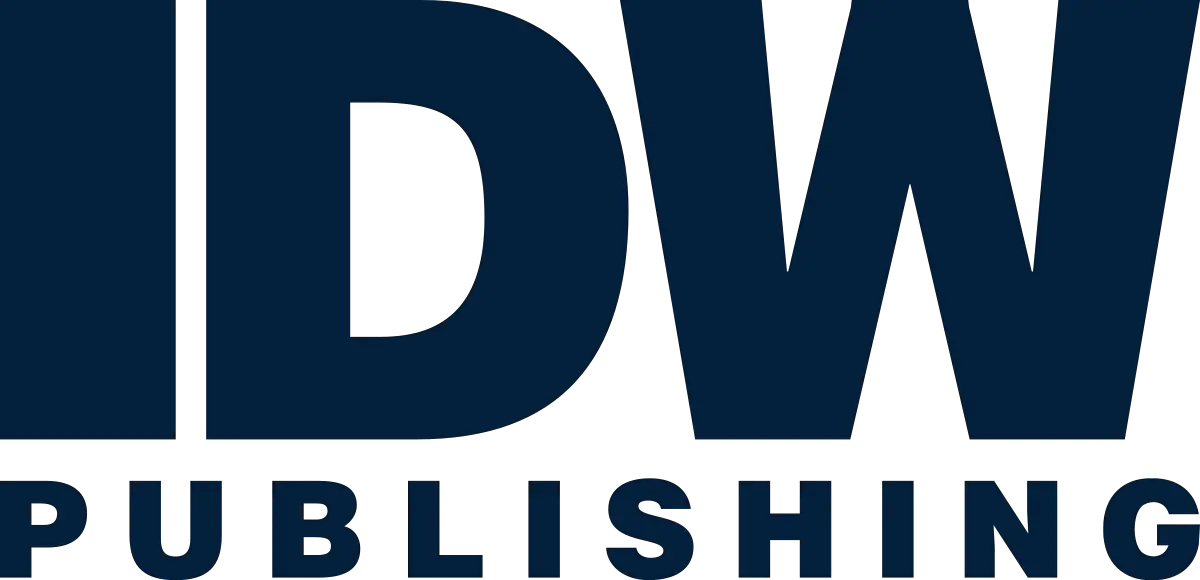 Started in 1999, IDW Publishing (IDWP) is a versatile and award-winning publisher that has been a cornerstone in the comic book and graphic novel industry for both original and licensed content. Known for iconic creator-driven titles like "30 Days of Night," "Locke & Key," and "Wynonna Earp," IDWP has also successfully branched into licensed publications, collaborating with major franchises like "Teenage Mutant Ninja Turtles," "Star Trek," and "Dungeons & Dragons." With its acquisition of Top Shelf Productions, IDWP has expanded its reach into critically acclaimed graphic novels, including the National Book Award-winning "March." The company has also launched IDW Originals to foster emerging talent and has a diverse international presence with titles available in multiple languages. Its multifaceted approach allows IDWP to cater to a wide array of audiences, all while maintaining a focus on powerful storytelling and high-quality art. Submission guidelines.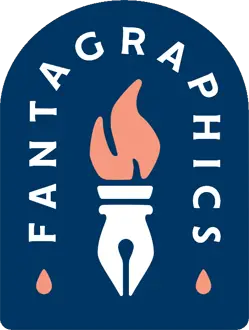 Fantagraphics is a leading American publishing company, known for its commitment to high-quality visual storytelling. Founded in the 1970s, the Seattle-based company has played a major role in elevating comics as a form of high art, providing a platform for both classic and contemporary artists. With an extensive and varied line-up that includes new works, reprints, and translated pieces from around the world, Fantagraphics is celebrated for its fearless dedication to pushing the medium's boundaries. Whether it's literary graphic novels, genre pieces, or works targeted at children and young adults, the publisher has consistently garnered acclaim for its impeccable curation and its role in shaping the world of comics. Submission guidelines.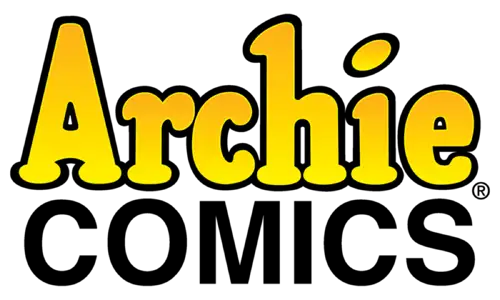 Archie Comics is among the leading publishers in the comic book industry, boasting over eight decades of history. With a staggering 2 billion comics sold, its iconic characters like Archie, Jughead, Betty, Veronica, Sabrina the Teenage Witch, and Josie and the Pussycats have transcended the pages to become cultural mainstays. Published in multiple languages and distributed globally, Archie Comics has not only sustained enduring franchises but has also adapted them into various other media. Whether offering humorous slices of life in Riverdale or exploring darker tones through series like "Chilling Adventures of Sabrina," the brand remains a versatile and beloved staple in popular culture. Submission guidelines.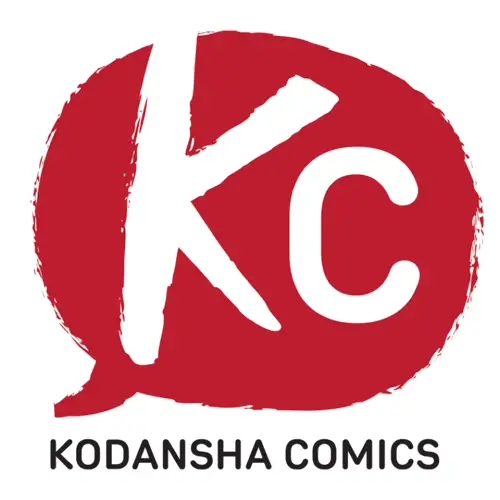 Founded in 1909 in Japan, Kodansha Comics is a publishing powerhouse with a history of innovation and a focus on cultivating talent across genres. With a U.S. subsidiary dedicated to publishing English-language manga as well as other forms of fiction and non-fiction from Japan, Kodansha has successfully globalized its offerings. Notable for pushing the boundaries of manga even before World War II, the publisher is renowned for legendary titles like "Attack on Titan," "Sailor Moon," and "Akira," among others. Beyond manga, Kodansha's influence extends to novels, non-fiction, youth literature, and adaptations in film, television, and anime—making it a multi-faceted contributor to global pop culture. Submission guidelines.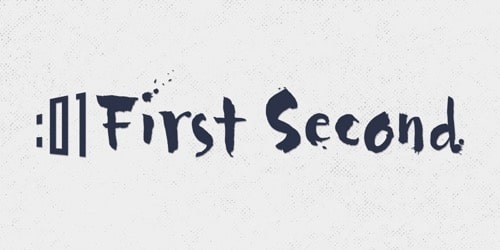 First Second, based in New York City, is a graphic novel publisher specializing in a wide range of genres and catering to readers of all ages. Under the leadership of Editorial & Creative Director Mark Siegel, Editorial Director Calista Brill, and Creative Director Kirk Benshoff, the company collaborates with a diverse team of creators, editors, and designers to bring each graphic novel to life. Their catalog includes a variety of titles for adults, such as "A Guest in the House" by Emily Carroll and "Homicide: The Graphic Novel, Part One" by David Simon, illustrating the publisher's commitment to both artistic quality and narrative depth. Available online, in libraries, and wherever books are sold, the company is a significant player in the expanding world of graphic literature. And the best part is that they currently accept unsolicited submissions. Submission guidelines.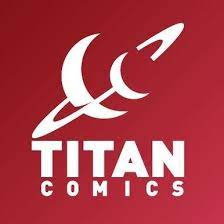 Titan Comics is an ambitious book publishing arm of Titan Publishing, specializing in new and engaging comic stories from both fresh and established creators. With a focus on creator ownership and intellectual property rights, the company turns creative ideas into fully realized comics across a variety of genres. Established for over 30 years, Titan Publishing has a history of handling licensed film and television properties like "The Walking Dead" and "Star Wars," as well as iconic, creator-owned titles such as "Tank Girl." The company not only publishes new monthly comics but also reprints classic comics in deluxe editions. Their comics and graphic novels are distributed digitally and through major markets, with Diamond handling the Direct Market and Random House managing the book trade. Submission guidelines.

Yen Press is a renowned English-language comics publisher to expand the reach and appreciation of the comics medium and storytelling globally. Backed by shareholders like Kadokawa Corporation, a comprehensive entertainment company, and Hachette Book Group, Yen Press has established itself as a significant force in the publishing world. The company collaborates closely with creators, licensors, and retailers to bring a diverse array of voices to fans. Through its Yen On imprint, it offers an extensive lineup of translated prose, and published graphic novels, including award-winning fiction and beloved light novel series from Japan, such as "Accel World," "Spice and Wolf," and "The Saga of Tanya the Evil." Submission guidelines.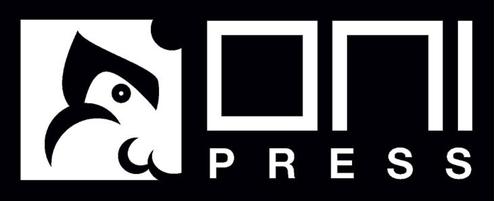 Oni Press, based in Portland, Oregon, is a publisher of comic books and graphic novels that was founded in 1997. The publisher is known for its eclectic and curated selection of original and licensed works, which have won multiple awards. Their diverse portfolio includes popular titles like Adult Swim's "Rick and Morty," Nickelodeon's "Invader ZIM," as well as cult classics like "Scott Pilgrim," "The Sixth Gun," and "The Tea Dragon Society." The company offers a range of works in various formats and price points, from hardcover collector editions to more budget-friendly options, appealing to readers interested in everything from mainstream pop culture phenomena to niche, indie stories. Submission guidelines.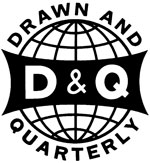 Drawn & Quarterly is a Canadian publisher specializing in comics and graphic novels. Founded in 1989 by Chris Oliveros, the company has evolved from a single-issue magazine into a globally recognized brand publishing an array of international and North American cartoonists, including notable names like Adrian Tomine, Lynda Barry, and Nick Drnaso. Distinguished for its high production values, editorial integrity, and artistic freedom, the company has garnered critical acclaim, described by Time as "the most elegant comics publisher in North America." Their publications have been nominated for a plethora of awards, including the Man Booker Prize and the Eisner Awards. The company also operates two storefronts in Montreal's Mile End neighborhood, where it was originally founded. Submission guidelines.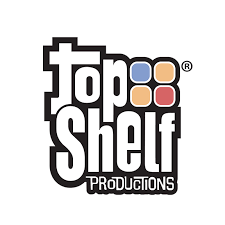 Top Shelf Productions, now an imprint of IDW Publishing, has been a pioneering publisher of graphic novels since its inception in 1997. Known for its devotion to literary sophistication, artistic innovation, and emotional depth, Top Shelf has a portfolio that spans various themes and genres, attracting both critical acclaim and a loyal reader base. With a 2023 lineup featuring titles like "Ashes," nominated for the 2023 Harvey Award for Best International Book, and "Edmund White's A Boy's Own Story: The Graphic Novel," marking the 40th anniversary of the LGBTQ classic, the imprint continues to be at the forefront of the comics medium. Submission guidelines.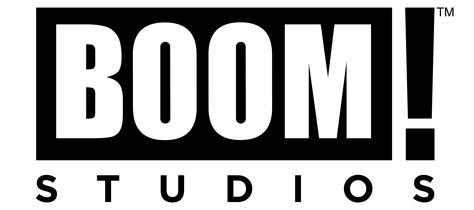 Founded in 2005 by Ross Richie, BOOM! Studios has made a significant impact in the world of comics and graphic novels through its four unique imprints: BOOM! Studios, BOOM! Box, KaBOOM!, and Archaia. With an emphasis on storytelling that appeals to a wide range of audiences, the company has garnered critical and commercial success with both original titles like Keanu Reeves' "BRZRKR," "Something is Killing the Children," and "Lumberjanes," as well as licensed properties such as "Mighty Morphin Power Rangers," "Dune," and "Buffy The Vampire Slayer." Expanding its reach into other media, the company has also entered into a first-look relationship with Netflix, including an upcoming animated series "Mech Cadets", and has seen its bestselling series "Just Beyond" adapted into a show currently streaming on Disney+. Submission guidelines.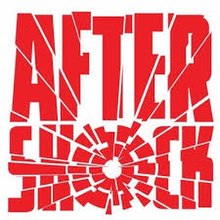 AfterShock Comics is a dynamic comic book publisher committed to innovation and artistic excellence. Founded and managed by seasoned comics industry professionals like Joe Pruett, Lee Kramer, Steve Rotterdam, and Jon Kramer, the company collaborates with some of the most talented creators in the comic world to bring groundbreaking stories to story-thirsty audiences. With a vast catalog of diverse titles ranging from "Animosity" to "We Live," AfterShock aims to shatter expectations and redefine the comic book experience. Their multidisciplinary team leverages expertise from various entertainment sectors, including film production and marketing, ensuring a unique and compelling storytelling approach that extends beyond the traditional comic book format. Submission guidelines.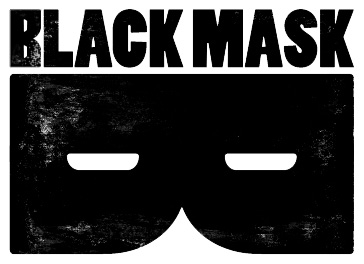 Black Mask Studios is an American comic book and graphic novel publishing company founded by Matt Pizzolo, Steve Niles, and Brett Gurewitz. Established as a platform to support innovative comic creators and transgressive art, the company has garnered much acclaim over the years. Notable titles include Matthew Rosenberg's "4 Kids Walk Into A Bank," Magdalene Visaggio's "Kim & Kim," and Kwanza Osajyefo's "White." Beyond commercial success, the studio has been lauded for its discerning eye for fresh talent, serving as a launching pad for writers like Tini Howard, Vita Ayala, and others who have since moved on to make significant contributions to the comic book industry. Submission guidelines.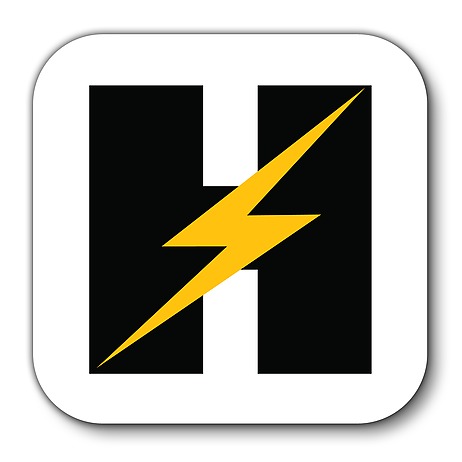 Humanoids, originally known as Les Humanoïdes Associés, is a French-born comic book and graphic novel publisher founded in the early 1970s in Paris by iconic artists Jean Giraud (Mœbius), Philippe Druillet, and writer Jean-Pierre Dionnet. Emerging from the vibrant artistic milieu of 1970s Paris, the company quickly gained renown for its comics magazine, Métal Hurlant ("Screaming Metal"), which melded cutting-edge storytelling and artistry in ways that had never been seen before in comics. The magazine's influence was so profound that it spawned an American counterpart, Heavy Metal, which helped introduce European comic art to U.S. audiences. With a diverse catalog featuring genres like sci-fi, fantasy, horror, and more, Humanoids has been a great source of titles, especially for young adult readers. Submission guidelines.

Valiant Entertainment, founded in 1989 by a notable group of creators including Jim Shooter and Bob Layton, is a preeminent character-based entertainment company that owns one of the largest independent superhero universes in comics. Known for its character-focused storytelling and morally complex narratives, Valiant boasts a library of over 2,000 characters and has sold more than 81 million issues. Classic characters like X-O Manowar, Bloodshot, and Harbinger have garnered a devoted fan base and critical acclaim, helping Valiant win numerous industry awards, including a Diamond Gem Award for Comic Book Publisher of the Year. Acquired by DMG Entertainment in 2018, the company has expanded its reach into licensing, film, and video games, most notably with the 2020 feature film adaptation of Bloodshot starring Vin Diesel. Submission guidelines.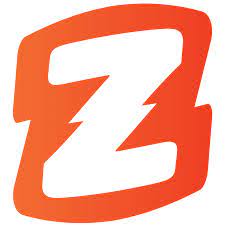 Founded in 2005 by Terry Nantier of NBM Publishing and industry veteran Jim Salicrup, Papercutz Graphic Novels has carved a unique niche in the American comics landscape by specializing in family-friendly content. Acquired by Mad Cave Studios in 2022, the publisher has revitalized beloved franchises like Nancy Drew and the Hardy Boys while bringing European classics like The Smurfs and Asterix to English-speaking audiences. Notable for its extensive list of titles, which also includes popular franchises like Garfield and WWE Slam City, the publisher's commitment to quality and variety has made it a go-to destination for readers of all ages seeking accessible and compelling graphic storytelling. Submission guidelines.

Zenescope Entertainment, founded in 2005 by Joe Brusha and Ralph Tedesco, is a leading independent comic book publisher, renowned for its modern twists on classic fairy tales and inventive fantasy narratives. The company rocketed to prominence with its flagship series, "Grimm Fairy Tales," and has since expanded its repertoire to include titles like "Neverland," "Van Helsing," and "Robyn Hood." With a strong focus on storytelling and character development, Zenescope has not only captivated a loyal reader base but also ventured into the realm of television with shows like SyFy Channel's "Van Helsing." The team, also featuring talents like Dave Franchini and David Wohl, continues to innovate, producing a wide range of graphic novels and serving as a significant force in the comic book industry. Submission guidelines.
Conclusion
The world of graphic novel publishers is diverse and ever-expanding, catering to a range of tastes from mainstream genres to niche interests. From producing captivating online comics and light novels to offering a platform for creator-owned material, these publishers are at the forefront of the comic book industry. Their extensive libraries often feature both original comics and adaptations, available in various formats including trade paperbacks. So check their submission guidelines, and hopefully, you can get your foot in the door with the need for a literary agent. Next up, you may want to explore a guide on horror book publishers.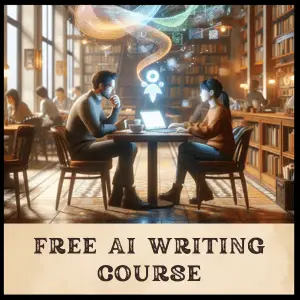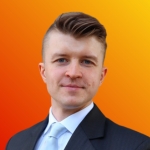 Rafal Reyzer
Hey there, welcome to my blog! I'm a full-time blogger, educator, digital marketer, freelance writer, editor, and content manager with 10+ years of experience. I started RafalReyzer.com to provide you with great tools and strategies you can use to become a proficient writer and achieve freedom through online creativity. My site is a one-stop shop for freelance writers, bloggers, publishers, and content enthusiasts who want to be independent, earn more money, and create beautiful things. Dive into my journey here, and don't miss out on my free 60-minute AI writing online course.