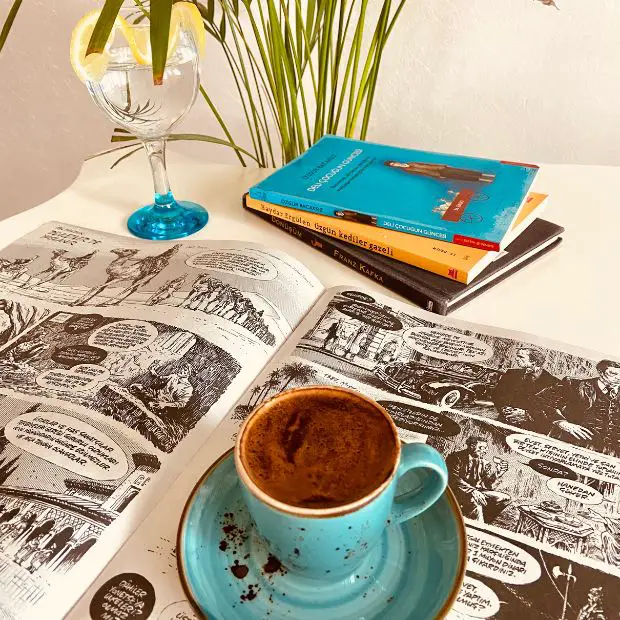 The thrilling universe of comic books has long been a haven for readers of all ages, offering both escape and insight through artful storytelling and jaw-dropping illustrations.
Behind every beloved character and gripping saga lies the innovative vision of established comic book publishers, dealing with mainstream genres. If you're an aspiring comic book artist, check the world's foremost comic book publishers and uncover the secrets behind their success and their profound impact on pop culture.
Here's a list of the top comic book publishers accepting submissions: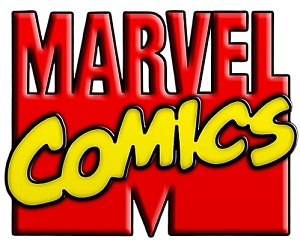 Marvel Comics, a name synonymous with the world of superheroes, is an American comic book publisher owned by The Walt Disney Company since 2009. Founded as a small publishing house in 1939 named Timely Comics and later known as Atlas Comics, Marvel's modern era began in 1961 with the launch of titles like "The Fantastic Four." Legendary story arc creators such as Stan Lee, Jack Kirby, and Steve Ditko were instrumental in shaping what would become the Marvel brand. The Marvel Universe, a cohesive reality where most of the characters operate, houses iconic superheroes like Spider-Man, Iron Man, Captain America, and Hulk, and teams like the Avengers, X-Men, and Guardians of the Galaxy. Marvel's well-known supervillains, including Thanos, Doctor Doom, and Magneto, have also captured readers' imaginations. The Marvel Universe is remarkable for its vast array of characters and its integration with real-life locations, often using New York City as a central hub. Alongside original content, Marvel has also published licensed properties, including an enduring relationship with "Star Wars" comics. From epic storylines like "Death of the Venomverse" to character-driven titles such as "Doctor Strange" and "Moon Knight," Marvel continues to create and explore diverse narratives that resonate with audiences around the world. Submission guidelines (N/A).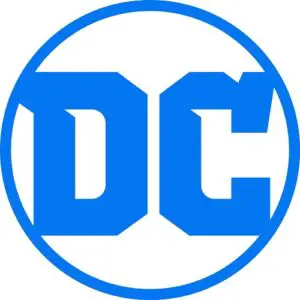 DC Comics, Inc., commonly known as DC, stands as one of the pillars of American comic book publishing. Founded in 1937, and now a subsidiary of Warner Bros. Discovery, DC has become synonymous with iconic characters and stories, with its roots stretching back to the Golden Age of Comics. The fictional DC Universe hosts a pantheon of legendary heroes such as Superman, Batman, Wonder Woman, and the Flash, along with infamous supervillains like Lex Luthor and the Joker. Not limited to its main universe, the company has also published other comics like "Watchmen," "V for Vendetta," and "Fables" under imprints like Vertigo and DC Black Label. DC Comics' headquarters have had an illustrious history, moving from various prestigious locations in New York City before finally relocating to Burbank, California in 2015. The distribution of DC Comics has evolved, with Penguin Random House Publisher Services handling the bookstore market and Lunar Distribution and UCS Comic Distributors taking over the comics shop direct market from Diamond Comic Distributors in June 2020. Submission guidelines.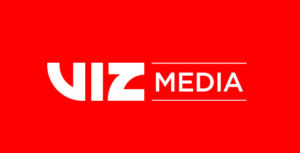 VIZ Media has become an international authority on manga and a leader in the Japanese pop-culture phenomenon in America, spanning publishing, animation, film, and gaming. With more than three decades of experience in sequential storytelling art, VIZ Media has a tremendous reach, touching one in four millennials and half of all GenZ manga readers in the U.S. Transforming from a localization company to a market-leading pop culture publisher and producer, VIZ stands proud as the #1 destination for manga in America and the home of prestigious anime brands. The executive team at VIZ Media, including President and CEO Ken Sasaki, Executive Vice President and CMO Brad Woods, and Executive Vice President and General Counsel Trevor Stordahl, has played a vital role in the company's success. Guided by a unique understanding of both Japanese and American business cultures, the team has fostered innovative strategies, transformative marketing efforts, and a diversified award-winning catalog with licensed properties outside manga and anime. From action-adventure to comedy, drama, dystopian, fantasy, horror, romance, and more, VIZ Media offers a range of content that appeals to various audiences. You can send them your art samples and perhaps you can join their team. Submission guidelines.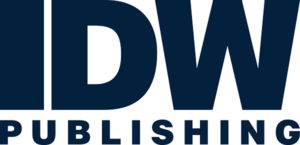 IDW Publishing, founded in 1999, is renowned for its creator-owned titles, successful licensed franchises, and award-winning original graphic novels. With the publication of notable works like "30 Days of Night," "Locke & Key," and owning Top Shelf Productions, IDWP has made significant contributions to the comic industry. Its partnerships with major brands like Teenage Mutant Ninja Turtles, Star Trek, and Dungeons & Dragons, along with innovative collaborations with other comic book publishers, have expanded its audience reach and influenced the industry by creating original and memorable characters. In 2022, IDWP launched IDW Originals, focusing on original content across genres and age groups, featuring established and emerging talent. IDWP also emphasizes global reach, with titles available in multiple languages and territories, and has initiated Spanish-language editions in the North American market. Its Artist's Editions series showcases the unique creativity of original art, further cementing IDWP's reputation for innovation and excellence in publishing. Submission guidelines.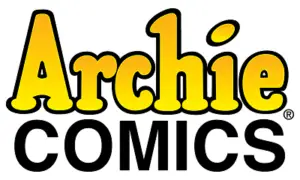 Archie Comics, a name that has become synonymous with American youth and wholesome adventure, stands as one of the most successful and enduring brands in the comic industry. With a history spanning over seven decades, Archie Comics has sold an impressive 2 billion copies, published in various languages, and distributed across the globe. Known for spawning characters that have transcended the comic book medium, franchises like "Sabrina the Teenage Witch" and "Josie and the Pussycats" have become embedded in popular culture. The Archie Comics Library is home to legendary characters like Archie, Jughead, Betty, Veronica, and Reggie, who have delighted readers of all ages with their humor and charm. Archie Comics is not just about the past; it continually evolves and adapts to the times. The company has been a pioneer in diversifying its characters and storylines, embracing change and innovation. With the introduction of a new series and reimagining of classic characters, Archie Comics ensures that Riverdale remains a vibrant and relevant setting. Whether it's the exciting changes in the recent "ARCHIE" series or the characters' appearances in animation, television, film, and music, Archie Comics continues to entertain and resonate with audiences worldwide. Send them your cover letter and art samples, as they're always on the lookout for the top creative talent. Submission guidelines.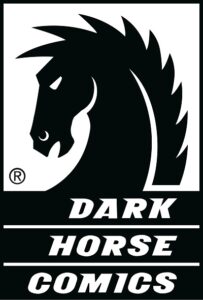 Dark Horse Comics, founded by Mike Richardson in 1986 in Milwaukie, Oregon, is the fourth-largest comic publishing company in the United States. With a strong commitment to creator rights and profit-sharing with artists and writers, Dark Horse has become a leading publisher of licensed material and creator-owned comics and graphic novels, such as "Sin City," "Hellboy," "Buffy the Vampire Slayer," and "300." The company's flexible approach, focusing on mini and limited series, allows it to adapt to market demands and reprint past works without intense scrutiny. In addition to its innovative publishing model, Dark Horse publishes creator-owned work, allowing artists to retain ownership of their line art. This ethos stems from Richardson's frustration with the treatment of artists by other comic publishers. Dark Horse's acquisition by Swedish gaming company Embracer Group in March 2022 marked a significant milestone in its history. With an emphasis on artistic integrity and creative rights, the company continues to be a vital force in the comic book industry. Submission guidelines.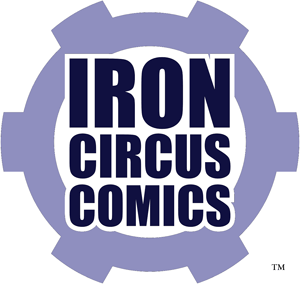 Iron Circus Comics is a renowned publisher in Illinois, USA, founded in 2007 by C. Spike Trotman in Chicago. It is an innovative American graphic novel publisher known for its unique focus on "lady-centric" adult anthologies and graphic novels, including the Smut Peddler series. The company has been a pioneer in utilizing crowdfunding platforms like Kickstarter, raising over $1 million in its first decade to finance publications. Starting with the print edition of Trotman's webcomic "Templar, Arizona," Iron Circus expanded to publish various anthologies and graphic novels, including "The Less Than Epic Adventures of TJ and Amal" and "Crossplay." In addition to its groundbreaking publishing approach and well-structured genre stories, Iron Circus has been involved in collaborative projects like the "Creators for Creators" publishing grant with Image Comics (the third largest comics publisher), supporting independent cartoonists. The company also expanded into film, producing a 27-minute animated short film based on Tracy J. Butler's "Lackadaisy," released in 2023. The company fosters a thriving comics community so it's worth giving them a try. Submission guidelines.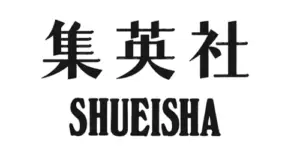 Shueisha is one of Japan's leading publishing companies, renowned for its significant contributions to the world of manga. Founded in 1925, Shueisha has played a pivotal role in nurturing and popularizing manga both in Japan and around the globe. Their service "Manga Plus By Shueisha" offers fans access to an extensive library of manga series in English and Spanish, totally free of charge. Through this service, readers can enjoy the latest manga simultaneously with fans worldwide, fostering a shared excitement for beloved characters like Luffy, Goku, Naruto, and Deku. "Manga Plus By Shueisha" is a direct initiative by Shueisha to create and distribute manga in collaboration with new comic book artists. The platform not only allows fans to indulge in their favorite series but also supports manga artists in producing sequels and new works. Their portfolio includes iconic titles like "One Piece," "Naruto," and "Kuroko's Basketball," among others. By offering content in multiple languages without any time lag, Shueisha ensures a global reach for Japanese manga, reinforcing its standing as a dynamic and influential publisher in the industry. Submission guidelines.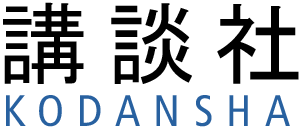 Kodansha, founded in 1909 in Japan, is one of the country's largest publishing companies, known for its dedication to innovation and a full creative team known for its short-form comics. With a rich history in cultivating manga, Kodansha has nurtured legendary titles such as "Akira," "Attack on Titan," and "Sailor Moon." Additionally, the company plays a significant role in book publishing, encompassing novels, non-fiction, children's books, and more, with over 5 million units sold by authors like NISIOISIN. Beyond printed media, Kodansha's influence extends to TV, movies, and anime, with adaptations like "Ghost in the Shell" reflecting their impact on global pop culture. Their founder, Seiji Noma believes in media's power to educate and promote international understanding remains central to their mission, leading to a legacy of content that transcends language barriers and continues to inspire audiences worldwide. Submission guidelines.

Tokyopop has been a pioneering force in establishing the market for manga in North America. Throughout the past quarter-century, they've published thousands of books in print and digital formats, emphasized diversity in storytelling, collaborated with renowned global brands, and expanded into anime and live-action content. The company's innovative use of technology has allowed them to present visual storytelling in new and exciting ways. Their core values focus on representation and diversity, ensuring that all cultures and perspectives are respected and portrayed. Tokyopop supports artistic integrity and the power of positive narratives, encouraging artists in various mediums to express their creativity. They have made an indelible impact on the industry, offering a wide range of titles that resonate with fans and reflect their commitment to quality, diversity, and positivity. The company regularly accepts unsolicited book proposals so if you have an idea that would appeal to their target audience, feel free to apply. Submission guidelines.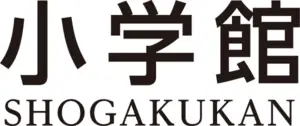 Shogakukan Inc., founded on August 8, 1922, began as a publishing house specializing in educational magazines for children and teachers in Japan. It has since grown into one of the leading publishers of manga and other materials in the country, releasing more than 60 magazines, 8,000 books, 13,000 manga books, 800 magazine books, and 4,000 DVDs annually. With a robust presence in Japan, Shogakukan has ambitiously expanded its global reach by establishing bases in cities such as San Francisco, Paris, Shanghai, and Taiwan, focusing particularly on the growing potential in the Asian market. Shogakukan Asia Pte Ltd, established in Singapore on September 18, 2013, spearheads the company's expansion in Southeast Asia, adopting a direct publishing model and leveraging rich experience in overseas licensing and publication of educational materials. With a mission to plant the seeds of knowledge and dreams, Shogakukan Asia emphasizes creativity, innovation, and value addition, aiming to bring smiles to people of all ages through its diverse range of publications. The company's portfolio spans various genres, including edutainment, hobby & craft, fantasy, horror, graphic novels, and more, reflecting their commitment to promoting arts, culture, and the joy of learning. Submission guidelines (N/A).

Valiant Entertainment, founded in 1989 by a legendary group of comic book creators including Jim Shooter, Bob Layton, Barry Windsor-Smith, and others, has grown into a leading character-based entertainment company boasting the largest independent superhero universe in comics. With costumed superhero stories and beautiful lettered art, they dominate the genre. With over 81 million issues sold and a rich library of more than 2,000 characters like X-O Manowar, Bloodshot, Harbinger, and many more, Valiant has etched its name as one of the most successful publishers in comic book history. Emphasizing story-first and character-focused storytelling, Valiant's innovative approach helped reshape the comic industry landscape. The company's success extends beyond publishing into licensing, film, video games, and more, earning numerous industry awards and accolades, including a Diamond Gem Award for Comic Book Publisher of the Year. In 2012, Valiant was reborn with a new generation of creators, and the release of X-O MANOWAR #1 set records as the biggest debut by a new publisher in over a decade. The subsequent revival of the hit series and characters reinforced Valiant's dedication to its character-first philosophy. The acquisition by DMG Entertainment in 2018 marked a new era for Valiant, expanding its characters' reach into various entertainment forms, including the motion picture BLOODSHOT starring Vin Diesel. They still accept unsolicited submissions so send them a one-page synopsis of your work, and perhaps you can join their graphic novel talent. Submission guidelines.

Sergio Bonelli Editore, founded in 1940 by Gian Luigi Bonelli, is renowned for pioneering the Bonelliano comic book format in Italy. This pocket-sized format born out of initial penciled pages typically features 98 black-and-white pages filled with adventure themes such as Western, horror, and science fiction. The company has undergone various name changes throughout its history and has published iconic works like "Tex Willer" since 1948 and "Zagor" since 1961. In addition to its flagship characters, Sergio Bonelli Editore also published a series of graphic novels in the 1970s called "Un uomo un'avventura" ("A Man An Adventure"), featuring authors like Bonvi and Hugo Pratt. Submission guidelines (N/A).

Glénat Editions, founded by Jacques Glénat in 1969, started as a comic strip fanzine "Smurf" in Grenoble before transforming into "Les Cahiers de la bande dessinée." Jacques Glénat's passion for comics, coupled with successful early publications such as Claire Bretécher's "Les Gnan-Gnan," helped launch the publishing house, which quickly embraced various genres, from black humor to historical comics. The company grew, opening on different themes like mountain literature, maritime works, and gastronomy, becoming a market leader in these areas. In the late 20th century, Glénat Editions expanded globally with subsidiaries in Belgium, Switzerland, and Quebec, and delved into manga publishing, becoming the first in France to introduce manga series like "Akira" and "Dragon Ball." They also took over ZENDA editions, opened bookstores, acquired other publishers, and enriched their catalog with contemporary authors and classic Disney stories. The relocation of its headquarters to the historical monument, l'ancien couvent Sainte-Cécile, in 2009, and the continuous growth of its catalog, including significant collections and youth literature, marks the company's dedication to innovation and broadening its horizons. Submission guidelines.

Éditions Casterman, with a history dating back to 1777, has become a vanguard in the publishing world, especially in the realms of children's literature and comics. Centered around the globally renowned works of Tintin and Martine, Casterman has been a platform for classic series like Alix, Corto Maltese, Les Cités Obscures, and innovative sagas such as Lastman and UW2. The works curated by Casterman reflect an inimitable style and address universal themes, providing a romantic insight and humanistic perspective on society and history. Based in Brussels and Paris, Casterman's dedicated teams foster creativity among authors, ensuring their projects reach the widest audience possible. This has allowed many works to transcend the printed medium and find expression in audiovisual forms, as seen in the creations of artists like Tardi, Enki Bilal, and Philippe Geluck. As part of Madrigall, Gallimard's parent company, and the third-largest French publishing group, Casterman continues to evolve, fulfilling and shaping the editorial needs of contemporary readers while preserving its rich legacy. Submission guidelines.
Final Thoughts
In the intricate world of increasingly digital comics and graphic novels, the creative teams from these top comic book publishers in the world work diligently to craft mesmerizing art and storytelling. From aspiring comic book artists submitting art-only submissions to established DC comic book writers and artists, the industry is teeming with talent just not limited to the guys behind the mainstream characters. Many graphic novel publishers, including some responsible for published science fiction writing, have turned to publishing creator-owned material, allowing innovation and unique voices to flourish on the lettered comic book pages. Whether you are a fan of well-known superheroes with graphic storytelling skills or seeking the originality found in creator-owned material, the expansive realm of comic book publishing offers something for everyone, serving as a testament to the creativity and diversity that defines this extraordinary medium. Next up, you may want to check the extensive list of independent comic book publishers and popular online art communities.
Rafal Reyzer
Hey there, welcome to my blog! I'm a full-time blogger, educator, digital marketer, freelance writer, editor and content manager with 10+ years of experience. I started RafalReyzer.com to provide you with great tools and strategies you can use to achieve freedom from 9 to 5 through online creativity. My site is a one-stop-shop for freelance writers, bloggers, publishers, content enthusiasts who want to be independent, earn more money and create beautiful things. Feel free to
learn more about me here.