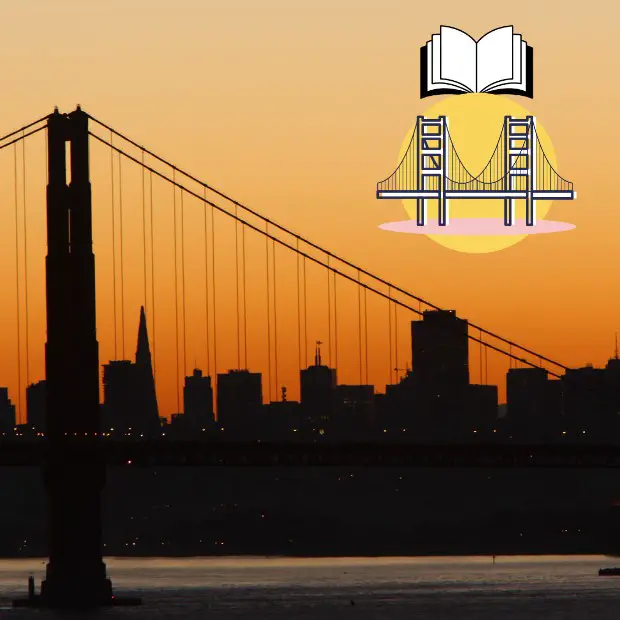 The San Francisco Bay Area seems to draw poets, artists, and prose writers in, making it a hub for creativity, innovation, and intellectual pursuit.
Many famous writers made this California region their home and workplace. Does Robert Frost, Allen Ginsberg, Jack London, Isabel Allende, or Amy Tan ring a bell? How about Mark Twain or Charles M. Schulz? It's no surprise then that besides its renowned tech industry, the region boasts a vibrant publishing scene. The Bay Area, with its vibrant collection of book publishers, has a crucial role in molding the city's rich literary culture. Interestingly, it's also the birthplace of the Beat Generation, which revolutionized literature in the mid-20th century.
Here are the best book publishing companies in San Francisco, CA
Situated in Redwood City on the San Francisco peninsula, Stanford University Press serves as the literary beacon of Stanford University. Its roots, steeped in history, reach back to the year 1892, making it one of the enduring pillars of academic publishing in the United States, recognized for its intellectual depth and scholarly breadth. The Press casts a wide net, embracing a variety of nonfiction domains. From humanities and social sciences to the intricate realms of business, finance, and law. It delves into Jewish and Latin American studies, navigates through political and historical narratives, and explores religion, among countless other subjects. They also have an imprint called Redwood Press. Submission Guidelines.

The University of California Press, nestled in the lively heart of Berkeley, on the eastern bay of San Francisco, is a distinguished academic publisher with roots dating back to 1893. As a key part of the University of California network, it shines a light on innovative research and thought-provoking academic work. UCP's catalog includes many textbooks, journals, and reference works that span multiple disciplines, including anthropology, American studies, African studies, Asian studies, art, criminology, justice, economics, environmental studies, health, history, food & wine, psychology, religion, and other nonfiction categories. Submission Guidelines.

Insight Editions is a prominent publisher that creates high-quality books and collectibles. Known for its innovative designs and attention to detail on every page, this Bay Area publisher has established itself as a leader in the industry, offering a diverse range of products across various genres, including pop culture, film, television, music, and gaming. They built strong partnerships with major entertainment media companies, allowing them to publish official tie-in books for iconic franchises such as Star Wars, Marvel, DC Comics, Disney, Harry Potter, and more. These tie-in publications include art books, guides, compendiums, and interactive experiences that cater to the interests of fans and collectors alike. Submission Guidelines: NA, refer to their website's contact page.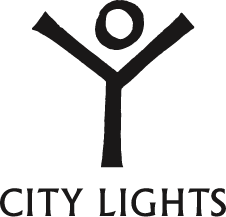 City Lights Booksellers & Publishers holds a special place in San Francisco's literary scene. It is the publishing arm of the iconic City Lights Bookstore, a favorite hangout place for Jack Kerouac and other authors and beat writers of his era. Founded in 1955 by poet Lawrence Ferlinghetti, the press gained fame for releasing Allen Ginsberg's seminal work, "Howl" in print. It continues to champion avant-garde and politically progressive literature to this day. They are not accepting manuscript submissions or book proposals at the moment. If you're interested to know more, email them at staff@citylights.com.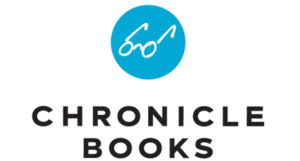 Founded in 1967 in San Francisco, CA, Chronicle Books has become a globally recognized independent publisher for its beautifully designed books across various genres. It includes architecture, interior design, photography, fiction, nonfiction, lifestyle, cookbooks, children's literature, and many others. The company also purveys stationery items, journals, puzzles, and other gift items that make learning fun! They are deeply connected to the Bay Area's spirit of creativity and cultural diversity and continue to be a leading force in the publishing community. Submission Guidelines.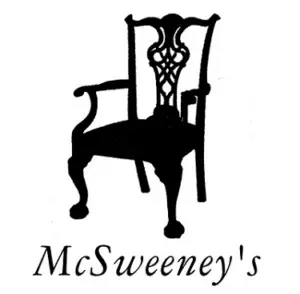 McSweeney's, a literary powerhouse based in San Francisco, is known for its unique books and innovative approach to publishing. Founded in 1998 by Dave Eggers, McSweeney's has been at the forefront of pushing the boundaries of traditional storytelling. The company publishes children's books, poetry collections, fiction, non-fiction, art & comics, graphic novels, humor, and many other books in print and ebook formats. They also produce a literary journal called Timothy McSweeney's Quarterly Concern. Submission Guidelines.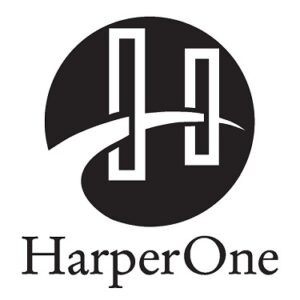 HarperOne, located in San Francisco, CA, is a distinguished publishing division of HarperCollins, one of the biggest publishers of English language literature in the world. They produce hardcover, paperback, and ebook titles in various literary categories. They publish works of fiction like mystery, romance, science fiction, and fantasy novels, as well as non-fiction genres like memoirs, biographies, history, religion, cookbooks, business, and inspirational books. Aside from their Avon Impulse imprint, HarperCollins does not accept unsolicited submissions of manuscripts. Submission Guidelines.

Stone Pier Press, located in San Francisco, CA, is a dynamic non-profit publishing company focusing strongly on sustainability and social impact in food production, preparation, and consumption. They publish works that address pressing environmental and social challenges, inspire change, and promote sustainable living. It includes recipe books, gardening, and children's literature. SPP seeks to educate, empower, and engage readers by offering practical solutions and innovative ideas for healthier living, promoting food security, and building a more sustainable future. Submission Guidelines.

Berrett-Koehler Publishers is a mission-driven publisher in San Francisco, CA. Its main focus is producing hardcovers, paperbacks, and ebooks on leadership, business, money matters, and personal development. They empower individuals and organizations to tackle pressing issues and drive meaningful impact in their communities and workplaces. Berrett-Koehler's catalog covers topics such as business development, career & success, communications, corporate governance, organizational transformation, diversity & inclusion, and other subjects that address the challenges faced by modern companies and their workforce. Submission Guidelines (book proposals).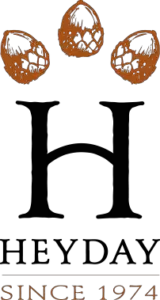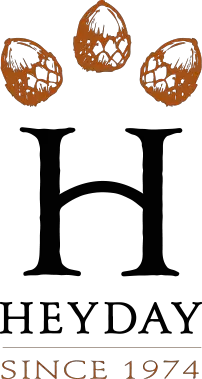 Heyday Books is an independent nonprofit publisher in the Bay Area that celebrates California's culture, history, and natural environment. They publish good books that promote social justice, encourage civic engagement, and showcase the diversity and beauty of the Golden State. Heyday's catalog consists of categories that include architecture, arts, photography, California Indian, Afro-American studies, Asian studies, LatinX studies, poetry, politics, and many others. They also curate a collection of published works of prominent authors like John Muir, Obi Kaufmann, and Tom Killion. Submission Guidelines.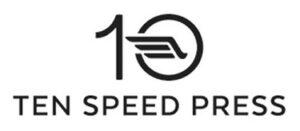 Ten Speed Press is another distinguished publisher in the Bay Area, with a glowing reputation for creating gorgeously designed books with award-winning content. It is a part of the Crown Publishing Group, which belongs to Penguin Random House, one of the so-called Big 5 Publishers in the world. TSP has an active interest in collaborating with veteran and first-time authors who are making waves in the fields of food & beverage, health & fitness, pop culture, graphic design, and home decor & gardening. They also produce coffee table books, graphic novels, and children's books. If you have any plans on submitting a manuscript or have other inquiries, access this link.

No Starch Press is an indie publisher in San Francisco, CA, that specializes in computer programming, technology, and science-related titles. They provide comprehensive and accessible resources for both beginners and experts in the field of Information Technology. Their publications cover topics such as operating systems, programming languages, software application development, cybersecurity, robotics, data science, system administration, computer graphics, and more. No Starch Press also publishes manga, kids' literature, and a series of books for LEGO enthusiasts. Submission Guidelines (book proposals).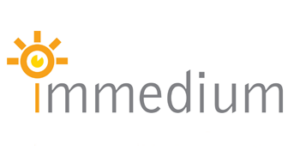 Immedium is an independent book publisher for children who embrace multiculturalism, creativity, and imagination. It's located in San Francisco, CA, and it aims to inspire and engage young readers with stories that reflect a wide range of cultures and perspectives. With a focus on beautifully illustrated picture books, graphic novels, and chapter books, the company offers a captivating array of titles that appeal to children of all ages. Their books feature vibrant artwork and engaging narratives that not only entertain but also educate. Submission Guidelines.

Aunt Lute Books is an influential and independent feminist book publication in San Francisco, CA. They are recognized for their commitment to publishing works by and about women, particularly those from diverse backgrounds, including women of color, queer women, and transgender women. Their catalog encompasses a wide range of genres, including fiction, non-fiction, poetry, memoirs, and anthologies, all with a strong focus on intersectional feminism and social justice. ALB helps amplify the voices of marginalized communities and challenges the status quo through its thought-provoking and socially conscious publications. Submission Guidelines.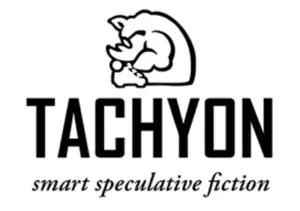 Tachyon Publications LLC is a renowned book publisher in San Francisco, CA, specializing in speculative fiction, science fiction, fantasy, young adults, horror, and related genres. The company has built a reputation for producing innovative and thought-provoking works that push the boundaries of imagination. Their door is wide open for authors who explore new ideas, experiment with narrative structures, and offer fresh perspectives. Their catalog features a diverse range of voices, encompassing both emerging and established authors such as Brandon Sanderson and Tim Powers. Submission Guidelines (open to literary agents only).

The Arion Press is a highly regarded fine press publisher in San Francisco, CA. Since its establishment in 1974, TAP has earned prestige for its commitment to producing finely crafted, limited-edition books that are masterpieces in their own right, from the cover to the pages. The press distinguishes itself by employing traditional and time-honored techniques in the art of bookmaking. They meticulously handcraft each publication, from the selection of high-quality paper and other materials to the delicate process of typesetting, printing, and binding, resulting in exquisite and collectible editions. They did not specify any guidelines for submissions, but you can email their editor at arionpresss@arionpress.com.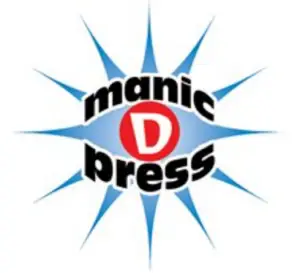 Manic D Press is an esteemed indie book publisher in San Francisco, CA, known for its edgy and distinctive publications. It was founded in 1984 by Jennifer Joseph, who also serves as its Editor-in-Chief, it quickly became synonymous with bold, honest, and unconventional literature, poetry, and art. The press is known for churning out literary works that challenge societal norms and explore unconventional themes. They produce titles that often defy traditional genres, covering nonfiction topics such as counterculture, LGBTQ+ experiences, urban life, music, and personal narratives. While they are open to accepting manuscript submissions, they advise you to review what they've published first, before submitting yours. Submission Guidelines.

Plus One Press considers itself an author-centric publisher with the way it puts the author's welfare above all else. This San Francisco, CA independent press focuses not only on turning your manuscript into print or ebook but on overseeing the development of your career and finding your unique literary voice. POP established its niche in music-related literature, producing titles that feature musicians' biographies and memoirs, music style and principles, and comprehensive course guides and tutorials. They also publish anthologies, mystery novels, and books for young children and teenagers. Submission Guidelines.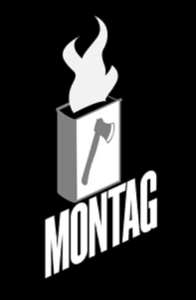 Montag Press is an indie publisher in the Bay Area that specializes in literary fiction and drama masterpieces. They have an unbridled passion for innovative and boundary-pushing literature and aim to provide a platform for emerging voices and unconventional storytelling. The press's catalog includes novellas, novels, horror fiction, short story collections, and anthologies, featuring a diverse range of voices and perspectives. By embracing experimental and genre-bending literature, they come up with unconventional narratives that challenge established norms. Submission Guidelines.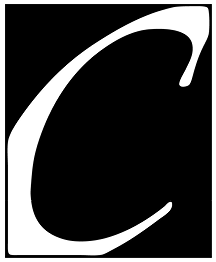 Counterpoint Press is an author-centric book publisher in San Francisco, CA. They help established and new authors make their mark and strengthen their foothold in the industry. They take pride in fostering diverse voices, promoting literary excellence, and challenging conventional narratives. Their impressive catalog includes literary fiction, non-fiction, memoirs, poetry, anthologies, and translations, with an emphasis on works that offer deep insights into the human condition and provoke meaningful conversations. Submission Guidelines.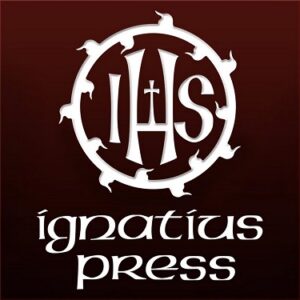 Ignatius Press is a prominent Catholic book publisher known for producing top-quality literature with religious, cultural, and intellectual significance. Founded in 1978 by Father Joseph Fessio, S.J., the press became a leading publisher of Catholic literature, theology, and scholarly titles. Their catalog includes books on spirituality, apologetics, scripture studies, Christian fiction, and biographies of notable Catholic figures. They also produce religious and educational videos, music recordings, homeschool resources, popular collections, and other print media focused on the Catholic faith. Submission Guidelines.
Cedar Grove Publishing is an independent press in San Francisco, CA, that produces inspiring, intriguing, and enthralling literary works. They are keen on discovering and nurturing talented authors and bringing their work to a wider audience. CGP releases children's and young adult books and other literary fiction in various genres such as fantasy, mystery, science fiction, humor, and many others. Many authors find them easy to talk to and highly reliable in providing services that ensure the success of each book project. Submission Guidelines.
Final Thoughts
The San Francisco Bay Area is home to publishing companies that enrich the literary world with their diverse offerings, innovative approaches, and commitment to social change. From established giants like Chronicle Books and HarperOne to groundbreaking independent presses like McSweeney's and Montag Press, these companies have shaped the literary landscape with their thought-provoking, visually stunning, and socially conscious publications. These publishers continue to enrich the literary heritage of California and the rest of the nation.
Rafal Reyzer
Hey there, welcome to my blog! I'm a full-time blogger, educator, digital marketer, freelance writer, editor and content manager with 10+ years of experience. I started RafalReyzer.com to provide you with great tools and strategies you can use to achieve freedom from 9 to 5 through online creativity. My site is a one-stop-shop for freelance writers, bloggers, publishers, content enthusiasts who want to be independent, earn more money and create beautiful things. Feel free to
learn more about me here.