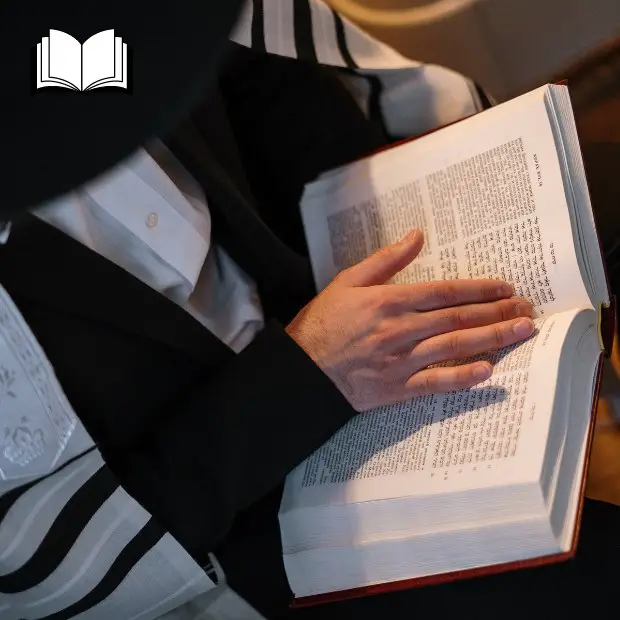 Jewish literature, a tapestry woven through millennia, unfolds a rich narrative of diverse experiences and traditions that shaped our collective history.
It's a journey through time that spans the Talmudic wisdom, the introspective philosophy of Maimonides, the haunting memories of the Holocaust, right up to the contemporary discourse on Jewish identity and diaspora. Jewish literature is not a monolithic entity. It evolves, shifts, and adapts with the times, providing a mirror to the Jewish world's ever-changing complexion. We are paying homage to those who help those voices reach the masses: the publishers of Jewish books. These independent presses play a pivotal role in transmitting Jewish wisdom, humor, experiences, and resilience, bridging the gaps between generations and geographical divides.
Here's a list of the top publishers of Jewish books:

Feldheim Publishers, established in 1939, is a cornerstone in the Jewish publishing world, specializing in a wide range of literature. It was founded by Philipp Feldheim, a Holocaust survivor who settled in New York City and opened a small bookstore in the Lower East Side. From this modest enterprise, he recognized the demand for Hebraica and Judaica literature, thus expanding the family business into full-service publishing. Their catalog includes Torah books such as Mishnah and Talmud, Jewish fiction, poetry books, children's books, cookbooks, and scholarly texts, making them a comprehensive source for Jewish writings. As a non-profit organization, its commitment to the dissemination of Torah literature and Jewish education is unwavering. Headquarters: Nanuet, New York, USA. Submission guidelines.

ArtScroll is a significant player in the Jewish publishing world, known for its English translations of classic Jewish texts. Their publications range from Judaica literature to prayer books, Talmud (in English and Hebrew), children's books, cookbooks, self-help books, Bibles, Bible commentaries, Jewish-themed novels, and many others, catering to a wide audience. ArtScroll's commitment to quality and authenticity has made them a go-to source for Jewish texts, and their influence extends to Jewish communities worldwide. They publish books in hardcover, paperback, ebook, and audiobook formats, many of which are authored by renowned Rabbis and Jewish scholars. Headquarters: Rahway, New Jersey, USA. Submission guidelines.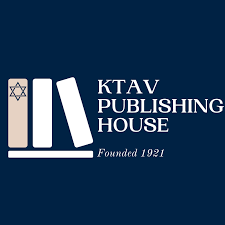 With over a century in the industry, KTAV Publishing House has a rich history of publishing Jewish religious texts and academic works. It was founded in 1921 by Asher Scharfstein, a Hebrew scholar who is fluent in six languages, and his wife Feiga, who is endearingly called Fannie by everyone. KTAV Publishing House has built a solid reputation for its scholarly publications, contributing significantly to Jewish academia. Their publications also extend to books on history, culture, and Jewish wisdom tradition, making them a diverse source of knowledge and inspiration. They also produce and distribute a series of books for learning how to speak and write in Hebrew. Headquarters: Brooklyn, New York, USA. Submission guidelines.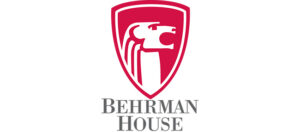 Behrman House, founded in 1921, is a leading publisher of textbooks and educational materials in all grade levels for Jewish schools and families. They also produce resource materials for Jewish educators in various subjects, interests, and academic levels. They are committed to the education of Jewish youth, providing resources for Hebrew schools and Jewish day schools. Their dedication to Jewish education has made them a trusted source of educational materials for both Hebrew and Judaica curricula. They also produce various children's books series that tackle subjects such as Bible stories, character development, Hebrew folktales, historical fiction, and many others, through their imprint, Apples & Honey Press. Headquarters: Millburn, New Jersey, USA. Submission guidelines.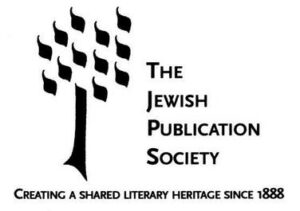 Founded in 1888, The Jewish Publication Society is one of the oldest Jewish book publishers in the United States. They are known for their English translation of the Hebrew Bible, the JPS Tanakh, which is widely used in Jewish communities, and for disseminating Jewish knowledge and wisdom to the English-speaking world. JPS's publications extend to a wide range of literature, including the first Jewish gender-sensitive translation of the Hebrew Bible, Biblical commentaries, American Jewry, Zionism & Israel, Midrash and Rabbinic writings, and many other Jewish-centric topics including philosophy, history, law, ethics, theology, culture, art, and many others. Headquarters: Melrose Park, Pennsylvania, USA. Submission guidelines.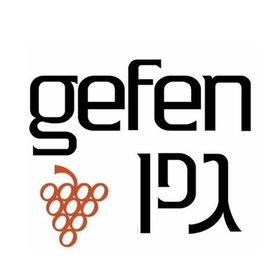 Gefen Publishing House is a Hebrew and English-language publisher with headquarters in Jerusalem and a distribution office in New York City called Gefen Books. They specialize in the production and distribution of books that reflect the unique culture and history of Israel and the Jewish people. It includes various series of books that explore the Talmud, Rabbinic civil law, Torah prophetic writings, Judaism, and other related topics. Gefen's catalog also includes a wide range of genres, from learning Hebrew to history, religion, Holocaust studies, cookbooks, fiction, Jewish novels, and children's books, making them a diverse source of Jewish literature. Headquarters: Jerusalem, Israel. Submission guidelines.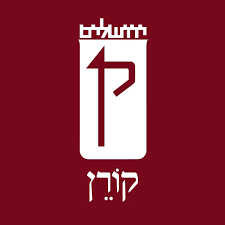 Koren Publishers Jerusalem is an Israeli book publisher of Jewish religious texts. It was established in 1962 by Eliyahu Koren when he published the globally acclaimed Koren Tanakh, the first Hebrew Bible edition produced exclusively by Jewish minds and hands in nearly 500 years. All military personnel in the Israeli Defense Forces are given a copy of the Koren Tanakh from the 1960s to the present. Koren Publishers has a reputation for high-quality publications and is known for its precision and dedication to the enhancement of the Hebrew language. They continuously publish prayer books, Talmudic and other Jewish literature, literary fiction, and Rabbinic thoughts and philosophies. Headquarters: Jerusalem, Israel. Submission guidelines.

Menucha Publishers produces a diverse array of Torah and Jewish literature tailored for the entire Jewish community. Their extensive catalog caters to the contemporary religious Jewish market, appealing to Torah scholars, laypeople, Jewish women, outreach professionals, children of all ages, and those seeking to enrich Jewish content. The press is also a reputable provider of books about Torah commentaries, Mishnah, Talmud, and various guidebooks that elucidate Jewish law, prayer, holidays, and philosophy. They also purvey engaging literature for children and young adults, as well as entertaining and educational books for men and women. Headquarters: Brooklyn, New York, USA. Submission guidelines.

Urim Publications is an independent publisher of Jewish books and other literature. They publish a wide range of titles, from scholarly texts to works of literary fiction, with a strong focus on Jewish topics. It includes Jewish thoughts and modern life, Jewish law, Shabbat and holidays, Judaism, and history. Urim Publications is committed to providing readers with high-quality literature that explores the richness and diversity of the Jewish experience. Their catalog also includes Bible commentaries, children's books, memoirs, biographies, cookbooks, and many others. Headquarters: Jerusalem, Israel. Submission guidelines.

Yedioth Books is one of the largest publishing houses in Israel. They have been publishing books for over 70 years across a wide range of categories, including literary fiction, children's books, non-fiction, and books on spirituality. Known for its high-quality publications and its contribution to Israeli culture and literature, Yedioth Books' published works are distributed in all public libraries in Israel and various bookstores around the world. They have a top-notch team of editors, proofreaders, designers, fact-checkers, and marketing & PR specialists to help authors ensure the success of their books. Headquarters: HaMerkaz, Israel Submission guidelines: (look for the "manuscripts" section on the website).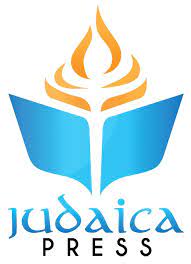 Judaica Press has been serving authors and the Jewish people in general for over half a century by producing books that celebrate Judaistic ideals and traditions. Besides publishing various book series focused on Torah Study, they also produce literary works about Jewish law, philosophy, and ethics, as well as children's books and novels. Judaica Press is committed to providing high-quality literature that reflects the richness of the Jewish way of life, including its music, thought, culture, and culinary heritage. Headquarters: Lawrence, New York, USA. Submission guidelines.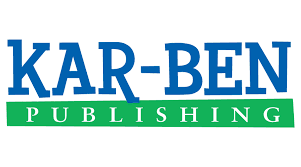 Kar-Ben Publishing is a leading publisher of Jewish-themed children's books founded in 1974. They produce an average of 18-20 new titles annually on various topics that include fiction and non-fiction for kids of all ages, Bible stories, folk tales, and stories about Israel. Their mission is to provide children and their families with high-quality literature that reflects their lives and values. Kar-Ben's books are known for their engaging storytelling and beautiful illustrations, making them a favorite among young readers. Some of their best titles include All About Passover and All About Rosh Hashanah, written by Madeline Wikler. Headquarters: Minneapolis, Minnesota, USA. Submission guidelines.

Soncino Press is a Jewish publisher known for its English translations of the Talmud and other Jewish texts. Their publications are respected for their accuracy and readability, making them a valuable resource for those studying Jewish law and thought. The company traces its roots back to the late 15th Century when Joshua Soncino founded one of the earliest Jewish printing presses in the world in a small village in Soncino, Italy, from which the family took their surname. Headquarters: Brooklyn, New York, USA. Submission guidelines (N/A).

Jewish Lights Publishing is an imprint of the Turner Publishing Company and seeks to explore the intersection of faith and modern life, with a focus on Jewish themes. They publish a wide array of books, many of which explore Jewish spirituality, wisdom, and personal growth, contributing to the diversity of Jewish thought. Their catalog explores topics such as Bar Mitzvah/Bat Mitzvah, Bible study, Talmud study, Judaism, inter-faith relations, and Shabbat and holidays. JLP also produces books on psychology, the environment, family & relationships, men's interests, detective stories, graphic novels, and many other subjects. Headquarters: Nashville, Tennessee, USA. Submission guidelines.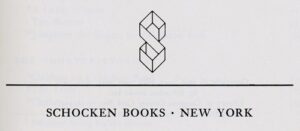 Schocken Books was born in Germany in 1931 with a mission of propagating Judaica writings and teachings. It moved to the United States after World War II where it continues to publish Jewish studies and literature. It became a part of the publishing giant PenguinRandom House in 1987. They have a rich history of publishing influential works by notable authors that include S. Y. Agnon, Franz Kafka, Francine Klagsbrun, Joan Nathan, Rabbi Jonathan Sacks, Gershom Scholem, Rabbi Adin Steinsaltz, and many others. Schocken Books is committed to providing readers with literature that explores the Jewish experience and contributes to the understanding of Jewish culture spirituality and history. Headquarters: New York City, New York, USA. Submission guidelines (Note: they only accept manuscripts submitted by literary agents).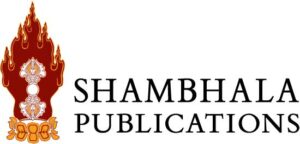 While not exclusively a Jewish publisher, Shambhala Publications has a diverse catalog that includes a significant number of books on spirituality and wisdom. Besides books on Judaism, they also publish works about Christianity, Buddhism, and other spiritual paths. Shambala Publications also produces books about parenting, grief recovery, general psychology, mindfulness, meditation, health & wellness, yoga practice, and many others, including books for kids and young adults. Headquarters: Boulder, Colorado, USA. Submission guidelines.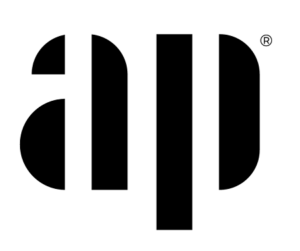 Amsterdam Publishers is renowned for its expertise in publishing Holocaust memoirs. Dedicated to preserving and sharing the stories of those who experienced the Holocaust firsthand, they provide a platform for the survivors and their families to recount their journeys of resilience, survival, and remembrance. By meticulously curating and publishing these poignant memoirs, Amsterdam Publishers contributes to the collective memory of the Holocaust, ensuring that the profound lessons and personal narratives of this dark chapter in history are preserved for future generations. They are the biggest publisher of its kind in Europe. Headquarters: Oegstgeest, The Netherlands. Submission guidelines.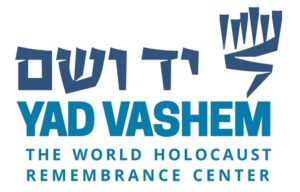 Yad Vashem Publications is the publishing arm of the Yad Vashem World Holocaust Remembrance Center. They publish a wide range of books on the Holocaust, contributing to the understanding and remembrance of that tragic period in Jewish History. Some of its most significant research and publication works include two multi-volume book series. The first one is "The Comprehensive History of the Holocaust", which summarizes everything that transpired during Hitler's Final Solution campaign in Europe. The other is the "Encyclopedia of the Jewish Communities", which chronicles the history of Jewish communities before and after the Holocaust. Headquarters: Jerusalem, Israel. Submission guidelines (N/A).

Five Leaves is a small independent publisher based in England that publishes a wide range of books, including a significant number of Jewish-interest books. It was founded in 1996 and has grown exponentially over the years and has six imprints, including New London Editions, Bromley House Editions, and Crime Express. They are committed to publishing works that offer unique perspectives and tell compelling stories, most particularly in topics that highlight London and Nottingham's history, politics, society, and cityscapes. A few examples of their Jewish-interest books include Michael Rosen's bilingual (Yiddish/English) classic picture book "We are going on a Bear Hunt", and Keith Khan-Harris's "What Does a Jew Look Like?" Headquarters: Nottingham, England. Submission guidelines (N/A).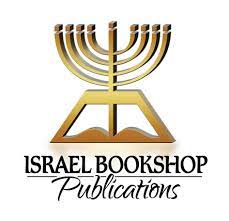 Israel Book Shop Publications offers a wide selection of Jewish books for all ages. It includes Halacha books, inspirational literature, scholastic texts, study aids, translated editions, cookbooks, children's books, and many others. They are dedicated to providing the Jewish community with high-quality literature that reflects the richness of Jewish thought and culture. They publish books in hardcover, paperback, audiobook, and ebook formats, covering a wide range of topics, including (but not limited to) parenting, marriage, literary fiction, history, self-help, Holocaust, Judaism, and Jewish holidays. Headquarters: Lakewood, New Jersey, USA. Submission guidelines.

Holmes & Meier, an independent publisher founded in 1970, is celebrated for its dedication to international and Jewish studies. Known for a selective approach, they champion quality over quantity, focusing on substantial contributions to Jewish history, culture, and thought. Their expansive catalog encapsulates diverse periods and themes, including the Holocaust, modern Jewish issues, and broader aspects of international relations and social sciences. With a reputation for fostering emerging voices and encouraging innovative perspectives, Holmes & Meier stand as a crucial player in Jewish literature and academic discourse. Headquarters: New York City, New York, USA. Submission guidelines (N/A).
22. University Presses that Publish Jewish Books
University presses from world-renowned academic institutions, including Oxford, Princeton, University of Chicago, University of Illinois, Stanford, and Jewish Studies at Harvard, play a pivotal role in the development and dissemination of Jewish literature through academic books. With a strong scholarly focus, these institutions delve into the nuances of Jewish studies, covering historical, cultural, religious, and sociopolitical aspects of Jewish life and thought. Here are examples of books published by these institutions:
Oxford University Press: "Jewish History: A Very Short Introduction" – David N. Myers
Princeton University Press: "The Origin of the Jews: The Quest for Roots in a Rootless Age" – Steven Weitzman
University of Chicago Press: "The Jewish Century" – Yuri Slezkine
University of Illinois Press: "American Jewish Women and the Zionist Enterprise" – Shulamit Reinharz and Mark A. Raider
Stanford University Press: "Jewish Salonica: Between the Ottoman Empire and Modern Greece" – Devin E. Naar
Harvard University Press: "Maimonides: Life and Thought" – Moshe Halbertal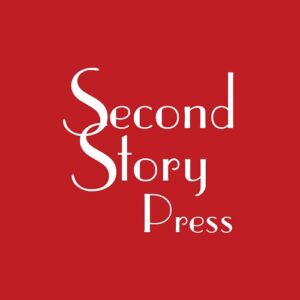 Second Story Press is a Canadian publishing company founded by Margie Wolfe and three other women in 1988. It is known for its commitment to publishing feminist-inspired books for adults, young adults, and children. The press also has a significant focus on Jewish literature, contributing to the discourse on Jewish identity and experiences. It has a remarkable catalog, "The Holocaust Remembrance Series for Young Readers," which aims to educate younger audiences through true stories of survival, resistance, and rescue. Headquarters: Toronto, Ontario, Canada. Submission guidelines.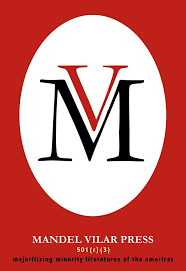 Mandel Vilar Press, the nonprofit publishing arm of the American Jewish University's Sigi Ziering Institute, is renowned for its commitment to Jewish literature and culture. Through their imprint, MVPress, they aim to explore and illuminate Jewish identity, history, and experiences. The press is particularly recognized for publishing works that provide thoughtful and engaging discourse on contemporary Jewish thought, and human rights. Its catalog includes a mix of fiction, non-fiction, poetry, and drama, often highlighting stories that push boundaries and inspire meaningful conversations. Headquarters: Simsbury, Connecticut, USA. Submission guidelines.

New Jewish Press is an imprint of the University of Toronto Press dedicated to publishing books that reflect the Canadian Jewish experience. Launched in 2015 as the first Canadian Jewish publisher in several decades, the press has rapidly established a reputation for its commitment to diverse and innovative voices in Jewish literature. Their catalog spans various genres, including fiction, non-fiction, and scholarly writings, showcasing the vibrancy and depth of Jewish thought and culture. Their works often explore themes such as identity, diaspora, and the complexities of Jewish heritage and contemporary Jewish life in Canada and beyond. Headquarters: Toronto, Ontario, Canada. Submission guidelines.

Founded in 2005, Ben Yehuda Press is an independent publishing house that specializes in providing Jewish-themed works that often traverse the boundaries of conventional Jewish discourse. Named after Eliezer Ben Yehuda, the father of modern Hebrew, the press embraces his spirit of revitalization and innovation. Their catalog encompasses a range of genres including poetry, fiction, and thought-provoking non-fiction. They're especially known for their commitment to publishing Jewish liturgical works, including new prayer books and commentaries that bring fresh perspectives and contemporary relevance to age-old Jewish practices. Headquarters: Teaneck, New Jersey, USA. Submission guidelines.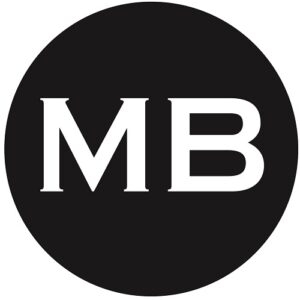 MB Publishing, founded by Margie Blumberg, is an independent publishing house known for its diverse catalog. While the press is not exclusively focused on Jewish literature, it has made notable contributions in this genre alongside its broader offering of children's books, young adult novels, and adult fiction and non-fiction. Blumberg's work, "Breezy with a Chance of Mixed Metaphors – Parodies, Poems, Palindromes, Personal Memoirs," is a notable example of Jewish-themed literature produced by the publishing house. It offers a humorous and thought-provoking exploration of Jewish-American identity, culture, and experience. Headquarters: Bethesda, Maryland, USA. Submission guidelines.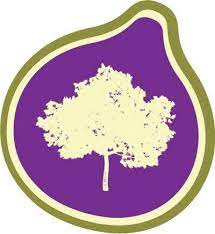 Fig Tree Books, launched in 2013, is a publishing company with a distinct focus on fiction that elucidates and enriches the American Jewish experience. Named after the fig tree symbol in the Bible and Jewish literature, which often represents peace and prosperity, the press embraces this symbolism to foster understanding and dialogue. Their carefully curated catalog consists of both new voices in fiction and re-issues of classic works that may have gone out of print but still have a significant contribution to contemporary readers. They've published noteworthy authors, such as Thane Rosenbaum, Jessamyn Hope, and Peter Gethers, all of whom explore the nuances of Jewish life, culture, and identity in America. Headquarters: Bedford, New York, USA. Submission guidelines.

Halban Publishers is an independent publishing house known for its diverse selection of books, with a particular focus on works related to Jewish themes and Middle Eastern studies. Founded in 1987 by the Halban family, the press has a long-standing reputation for delivering thought-provoking and engaging publications. Their catalog spans fiction, non-fiction, memoirs, and current affairs, and often explores Jewish identity, history, and culture through diverse lenses. Halban Publishers have made substantial contributions to Jewish literature, with noteworthy publications including "The Cantor's Tale" by Rolf Kutschera and "The Last Good Man" by A.J. Sidransky. Headquarters: London, UK Submission guidelines (N/A).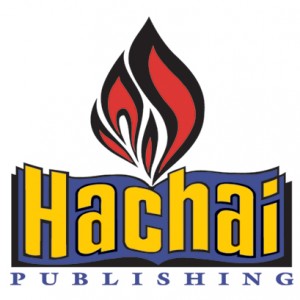 Hachai Publishing is known for its commitment to producing high-quality Jewish children's books. It was founded in 1989 with a mission to create many children's books that are both fun and educational, with each story imbued with timeless Jewish values. Their diverse catalog ranges from board books for toddlers to picture books and novels for older children. Each book is designed to engage young minds while fostering a deeper understanding and appreciation of Jewish heritage, customs, and values. Some of their popular titles include "The Mitzvah Gang: A Sukkot Story" and "Let's Stay Safe!", which intertwines essential safety lessons with Jewish ethics. Headquarters: Brooklyn, New York, USA. Submission guidelines.
Conclusion
There are several publishers of Jewish books in the world that collectively form a rich literary tapestry that enlightens our understanding of Jewish identity, history, and culture through diverse categories of literature, from children's books to academic works and biographies. They are open to book proposals from writers that echo their distinctive missions, encouraging the flourishing of voices that shape our perception of Jewish life. Through the continued dedication of these publishing houses and the authors they represent, the evolution of Jewish literature promises to persist, deepening our understanding of Jewish experiences in the past, present, and future.
Rafal Reyzer
Hey there, welcome to my blog! I'm a full-time blogger, educator, digital marketer, freelance writer, editor and content manager with 10+ years of experience. I started RafalReyzer.com to provide you with great tools and strategies you can use to achieve freedom from 9 to 5 through online creativity. My site is a one-stop-shop for freelance writers, bloggers, publishers, content enthusiasts who want to be independent, earn more money and create beautiful things. Feel free to
learn more about me here.