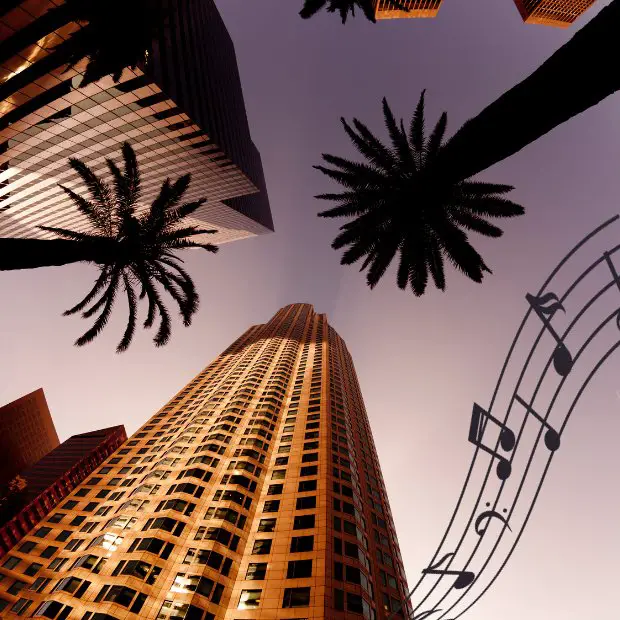 Los Angeles, the entertainment capital of the world, is home to a thriving music scene that has given rise to countless artists and songwriters.
Music publishing companies play a crucial role in the industry, helping musicians protect their rights, promote their work, and maximize their earning potential. If you're an artist or songwriter looking for reputable music publishers in the City of Angels to partner with, you're in the right place.
Here are the top music publishing companies in Los Angeles:

Warner Chappell Music is one of the world's most prominent and influential music publishing companies. It has a rich history and is known for its extensive catalog of songs and compositions. Warner Chappell Music is a subsidiary of Warner Music Group and is headquartered in Los Angeles, California, with offices and representatives worldwide. The company's primary focus is music publishing, which involves the acquisition, administration, and licensing of musical compositions. They represent several songwriters, composers, and music estates, making them a major player in the industry. Contact Info.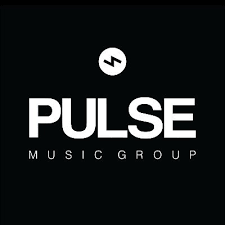 PULSE Music Group is a prominent entertainment and music publishing company in Los Angeles, California. It specializes in managing a diverse catalog of songs, representing accomplished songwriters, and nurturing emerging artists. The company actively licenses and places songs across various media platforms while maintaining an extensive global reach through strategic partnerships. The group keeps pace with industry advancements in copyrights and publishing royalties management. Among their clients are Kehlani, James Blake, Flo Milli, Ty Dolla $ign, Trevor Daniel, SG Lewis, and Cordae. Contact Info.

Kobalt Music Group Los Angeles is a prominent and forward-thinking company that specializes in music publishing, music rights management, and artist services. They made it their mission to build a future where songwriters, artists, and creators get paid fairly and trust the music industry. Kobalt helps artists, composers, and producers find opportunities for placing their music in media channels, Google searches, advertisements, TV shows, video games, films, and movie trailers. They provide a platform that helps artists and songwriters collect royalties from various sources, including streaming, downloads, and live performances. Contact Info.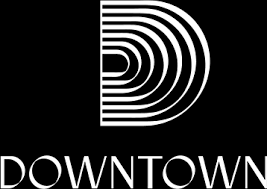 Downtown Music Services is dedicated to fostering a more equitable music industry. Their comprehensive offerings include customized distribution, publishing administration, creative marketing, and financial solutions. These services are designed to empower independent creators and their collaborators in effectively managing their music as a business and receiving fair compensation for their creative efforts. Downtown Music Services helps several artists and creators, including Shaggy and Naughty Boy, get their music to global audiences through various digital platforms and streaming services. Contact Info.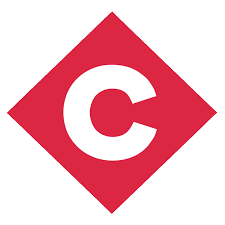 Concord Music Publishing is one of the major music publishing companies with an office in LA. Founded in 2017, it boasts a diverse catalog spanning multiple genres. It has grown through strategic acquisitions, including Imagem Music Group. With offices worldwide, Concord offers a suite of services to songwriters and artists, from royalty collection to creative support. Their innovative approach combines technology and data analytics to maximize catalog value. The company has forged many strategic partnerships and is home to the world's leading classical music publisher, Boosey & Hawkes. Contact Info.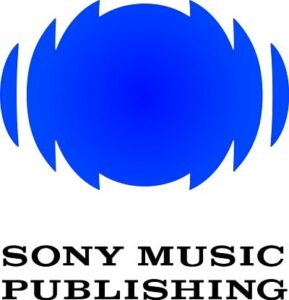 Sony Music Publishing is a globally recognized music publishing giant, renowned for its vast and diverse song catalog across various genres and eras. They house the world's greatest recording artists including The Beatles, Queen, Ashford & Simpson, Motown, Leonard Cohen, Stevie Wonder, Claudia Brant, Michael Jackson, and songwriters like Ed Sheeran, Beyoncé, Lady Gaga, Calvin Harris, Daddy Yankee, Gabby Barrett, Jay-Z, Pharrell Williams, Rihanna, Sara Bareilles, Sean "Love" Combs, etc. They also work with self-publishers and other independent music publishing companies like EMI Music Publishing. Contact Info.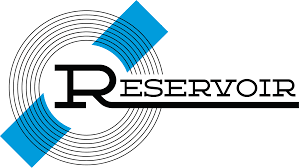 Reservoir Media, founded in 2007, is known for its diverse and extensive catalog across various genres. With global operations in major music industry hubs, the company offers services such as copyright administration, royalty collection, and creative support to songwriters and artists. Through acquisitions of music publishing companies and iconic catalogs, Reservoir preserves musical legacies and solidifies its presence in the industry. Leveraging technology and data analytics, the company maximizes catalog value while prioritizing corporate responsibility and sustainability. Contact Info.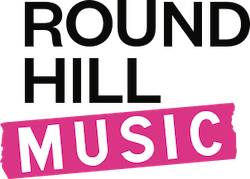 Round Hill Music is a prominent global music publishing and investment firm established in 2010. Its diverse catalog covers various music genres and represents a mix of established and emerging artists. Operating internationally with offices in major music industry centers such as NYC, LA, Nashville, and London, Round Hill offers an array of services to creators, including copyright management, royalty collection, synchronization opportunities, and creative support. The company actively seeks licensing deals for its catalog in various media platforms. Contact Info.

Primary Wave Music is a renowned music publishing and talent management company with a significant and diverse catalog of music rights. They help ensure that songwriters and composers receive fair royalties for their creative works. The company also offers artist and talent management services, providing guidance and promotion to artists. Primary Wave Music acquires the rights to music catalogs of legendary artists like Bob Marley and Prince, preserving and monetizing their legacies. They excel in sync and licensing opportunities, innovate in marketing, and collaborate with emerging talents. Contact Info.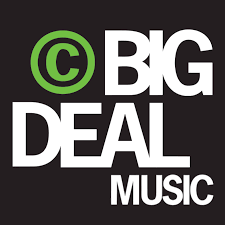 Big Deal Music, a division of the Big Deal Music Group, operates in various key music publishing hubs like Nashville, Los Angeles, New York, and London. What sets them apart is their human-scaled, independent approach, and strong commitment to long-term career development for artists and writers in the music business. Big Deal Music's core philosophy is to provide a meaningful alternative for creative individuals and any recording artist who values a close, one-on-one relationship with an experienced publishing partner. They have a proven track record of maximizing value and opportunities across a wide spectrum of the music industry. Contact Info.

Universal Music Group (UMG) is a global entertainment conglomerate with a pervasive influence across the music industry. With a vast international reach, UMG encompasses record labels, music publishing, distribution, and live music events. It owns and operates several iconic record labels like Interscope, Capitol, and Def Jam, home to some of the world's biggest artists. UMG's extensive catalog spans diverse genres and includes songwriting and composing representation. It has received numerous awards and accolades, including Grammy Awards, and is committed to fostering diversity and inclusion within the industry. Contact Info.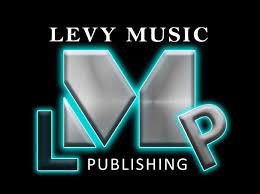 Levy Music Publishing operates with a distinctive business model that centers on establishing partnerships between artists and well-known brands. This approach offers an innovative avenue for the profitable distribution of music that goes beyond the traditional methods employed by the current record industry. Levy Music Publishing aims to create mutually beneficial collaborations, enabling artists to reach wider audiences and generate revenue through brand associations, endorsements, and unique promotional opportunities. Contact Info.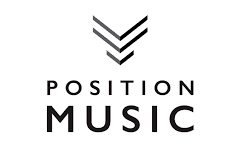 Position Music is a renowned publishing and licensing company that plays a pivotal role in the music and entertainment industry. With a strong focus on music licensing, they offer an extensive and diverse catalog of songs across different genres, making them a preferred choice for content creators seeking music for films, TV shows, commercials, video games, and trailers. Position Music also provides custom music creation services, tailoring original compositions to meet specific project requirements. The company also maintains strong partnerships with industry leaders spanning from major record companies to the world's top recording studios. Contact Info.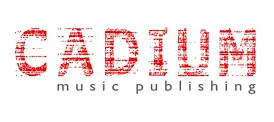 Cadium Music Publishing is a respected music publisher that focuses on representing songwriters and composers, effectively managing the rights to their creations, and ensuring fair compensation. With a diverse catalog spanning multiple music genres, the company offers opportunities for artists across the musical spectrum. Cadium Music Publishing signed writers Kevin and Kane Churko to their first publishing deals and co-writes with artists, such as Ekoh, Sean Kennedy, Curtis Martin, and Rob Endling. They streamline royalty collection, administration, licensing, and song-plugging, and guarantee equitable compensation for artists' contributions. Contact Info.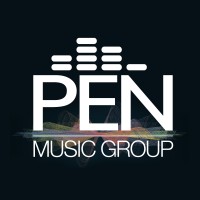 PEN Music Group was founded in 1994 as an alternative to large independent companies. It offers comprehensive services in music publishing, licensing, and copyright administration. They provide one-on-one attention to clients in the early stages and leverage a worldwide network of both administrative and creative relationships to maximize the value of copyrights and royalty payments. PEN Music Group's global presence ensures that mechanical royalties and performance royalties are collected worldwide, contributing to the success of their clients. Contact Info.
West One Music Group is a renowned music production and licensing company with a global footprint. Its extensive and diverse music catalog spans numerous genres, from orchestral to electronic, serving as a valuable resource for media professionals seeking the perfect soundbites for their projects. Specializing in music licensing and synchronization, West One Music aids filmmakers, advertisers, and content creators in enhancing their physical and online presence with music. With a network of talented composers, the group becomes a trusted partner in the entertainment and advertising industries, providing high-quality music solutions globally. Contact Info.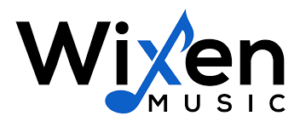 Wixen Music Publishing was founded by Randall Wixen in 1978 to provide artists and songwriters with a range of services that include music rights management and copyright administration, ensuring that songwriters and artists receive their rightful royalties from various sources, including streaming and broadcasting. Wixen Music Publishing is known for its strong administration, legal advocacy, and commitment to safeguarding the rights of creators. They have represented various legendary and contemporary artists such as The Doors, Tom Petty and the Heartbreakers, The Black Keys, Missy Elliott, and Sturgill Simpson. Contact Info.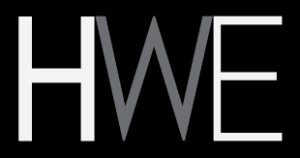 Harry Warren Entertainment (HWE) formerly known as Four J's Music Publishing Co, is dedicated to showcasing the extensive catalog of Harry Warren to a global audience. They provide comprehensive creative and administrative services, specializing in licensing and archival reference. HWE manages two distinct brands, Red Queen Music and Royal Dog Records, which collectively represent a diverse array of writers and performers spanning a wide spectrum of genres, ranging from the timeless classics of jazz to the edgier sounds of punk rock. Contact Info.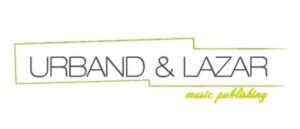 Urband & Lazar Music Publishing is a Grammy Award-winning music publishing company. Their extensive catalog showcases an impressive array of world-class artists, writers, and composers, representing diverse cultural backgrounds and global perspectives. U&L's expertise encompasses the entire spectrum of music publishing, including administrative tasks, musical experience, and the monetization of musical assets. Their commitment to excellence in these crucial areas positions them as industry leaders, facilitating the recognition and financial success of artists and creators on a global scale. Contact Info.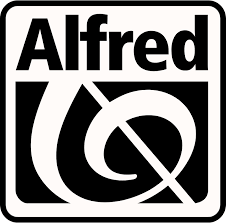 Alfred Publishing Co., Inc. is a venerable institution in music education and publishing founded in 1922. They are among the world's leading providers of educational platforms and materials, sheet music, and instructional books that cater to musicians of all levels. Their comprehensive offerings encompass resources for various instruments, styles, and skill levels, making them an invaluable resource for music educators and enthusiasts. In addition to traditional print materials, Alfred Publishing has embraced the digital age by providing online music lessons and interactive learning platforms. Contact Info.
Conclusion
The music publishing companies in Los Angeles we mentioned here, all play vital roles in supporting the musical aspirations of artists and songwriters. They also serve as vital conduits for artists seeking creative freedom, efficient income collection, and expanded commercial opportunities.
These publishing groups boast impressive clients and a wide range of expertise in various musical genres. They offer detailed royalty reviews, up-to-date statements, and dedicated efforts to ensure that artists receive all the royalties they deserve. Most, if not all of them also leverage the power of YouTube channels to extend an artist's reach and help them shine on the global stage.
Rafal Reyzer
Hey there, welcome to my blog! I'm a full-time blogger, educator, digital marketer, freelance writer, editor and content manager with 10+ years of experience. I started RafalReyzer.com to provide you with great tools and strategies you can use to achieve freedom from 9 to 5 through online creativity. My site is a one-stop-shop for freelance writers, bloggers, publishers, content enthusiasts who want to be independent, earn more money and create beautiful things. Feel free to
learn more about me here.