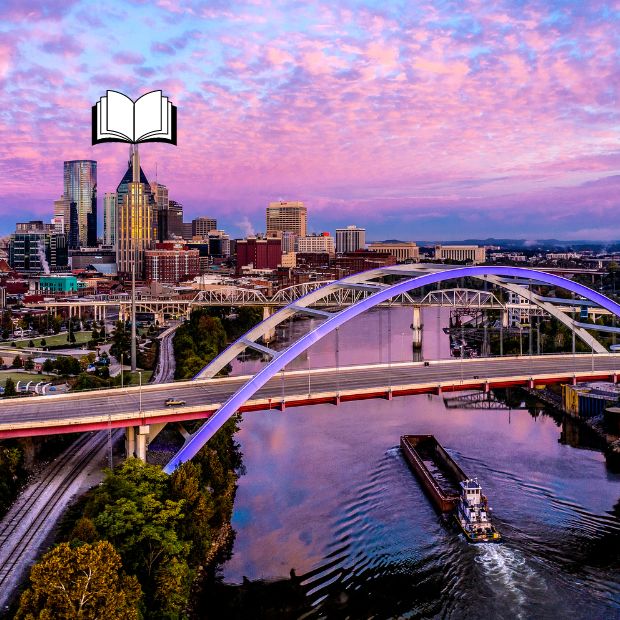 Home to Pulitzer Prize winners and celebrated contemporary authors, Nashville hosts one of the country's oldest and largest book festivals, attracting thousands of readers and writers annually.
Universities, publishing companies, and local literary journals in Nashville have fostered a thriving community of creative thinkers, nurturing both local and national talents. From unique street newspapers to independent publishing houses, Nashville is a treasure trove when it comes to publishing services.
Here's a list of the top book publishers in Nashville TN:

Thomas Nelson, headquartered in Nashville, TN, stands as a world-leading distributor of Christian content. With a rich history that spans over 200 years, it began as a secondhand bookstore in Scotland, driven by the mission to make spiritual texts accessible to all. Now, it publishes more than 250 original books and Bibles, translated into over 65 languages that are distributed in more than 100 countries. Housing iconic authors such as Billy Graham and Max Lucado, and various imprints including Tommy Nelson and Nelson Books, Thomas Nelson focuses on inspiring the world through Christian fiction and non-fiction that promotes biblical principles. Acquired by HarperCollins in 2012, it has grown into an industry leader in trade books. Thomas Nelson does not accept unsolicited manuscripts; authors seeking traditional publishing are advised to approach through literary agents. Submission guidelines.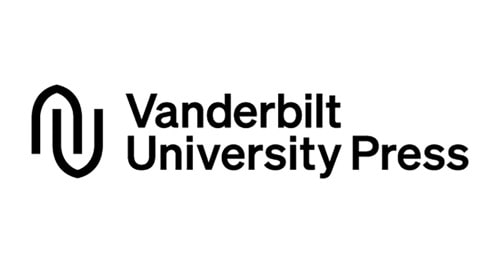 Vanderbilt University Press, established in 1940, serves as the principal publishing arm of Vanderbilt University, one of the nation's leading research universities. Based in Nashville, TN, the Press extends the scholarly mission of the university by publishing well-researched, intellectually provocative works for a global readership. Emphasizing scholarly publishing, it also offers books of substance and significance for the general public, including regional works. The Press's editorial interests encompass areas like Latin American and Hispanic studies, global health, human rights, anthropology, business, and studies on race, gender, and the South. Guided by an Editorial Committee of twelve faculty members, manuscripts undergo careful evaluation and external peer review to ensure quality. Vanderbilt University Press publishes around twenty-five new titles each year and markets them through various channels, including catalogs, reviews, and international promotion. Submission guidelines.

True Vine Publishing Co offers an array of comprehensive production packages tailored to meet the diverse needs of authors. Ranging from the Full Book Production package for authors starting with 100 to 500 books, which includes essentials like professional book cover design, eBook conversion, and global distribution, to specialized packages like the Children's Book Package, they provide support at every stage of the publishing process. Their Bestseller Package stands out by offering extensive marketing and sales training, aiming to take authors' careers to the next level. For authors looking to explore emerging markets, True Vine's offerings extend to audiobook production, in line with the expected growth of this format, and even screenwriting and movie production services to turn books into films. Submission guidelines.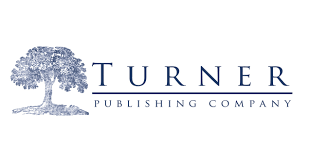 Turner Publishing Company is an award-winning, independent publisher headquartered in Nashville, TN. Operating since 1984, it is among the top 101 independent publishers in the U.S. Turner publishes over 5,000 titles across various genres including fiction, non-fiction, young adult, romance, and more, with specialized imprints such as Keylight Books and Ramsey & Todd. The company is a fully integrated publisher, handling title acquisition, editorial, design, sales, and global distribution. Turner's books are available through major retailers, and they also accept manuscript submissions from authors and agents. Submission guidelines.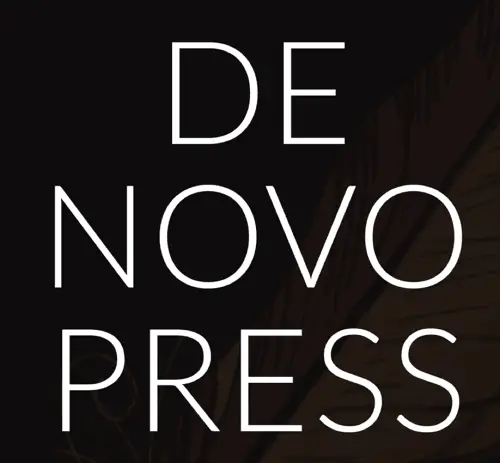 De Novo Press is a Nashville-based independent publisher with a focus on new and unpublished authors across various genres. They particularly seek fan fiction, fantasy, and novels, and also consider single short stories and poems for collections or anthologies. Emphasizing a collaborative and straightforward approach, De Novo offers extensive support to authors, ranging from editing and proofreading to publication and marketing. Their mission is to identify and foster great talent, providing personal attention to each author, and ensuring a transparent and efficient publishing process. Non-fiction and any content promoting discrimination are not accepted. Submission guidelines.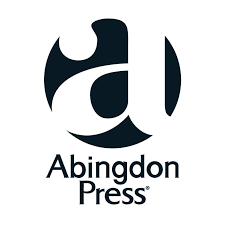 Abingdon Press, an imprint of The United Methodist Publishing House operating for over 200 years, is renowned for publishing thought-provoking and enjoyable religious literature that crosses denominational boundaries. With a focus on non-fiction, they offer resources aimed at aiding ministry and individual faith development, including leadership books, church supplies, curriculums, and various print and digital media. They maintain a commitment to delivering high-caliber academic, professional, and inspirational content, enriching church communities globally. Notably, they do not accept submissions in poetry, memoir, mystery, fiction, biography, autobiography, occult, or children's books. Submission guidelines.
Founded in 1896 by Rev. Dr. Richard Henry Boyd, the R.H. Boyd Publishing Corporation has been a distinguished provider of Christian materials and church supplies for over 125 years. Under its fifth President/CEO, LaDonna Boyd, the corporation continues its tradition of creating biblically sound and culturally relevant resources, with a particular emphasis on serving the African-American community. R.H. Boyd is trusted by churches, pastors, authors, and more for their faith-based needs and also hosts the Vision Conference, a leading Christian education gathering. The publishing company also has become a vital resource for telling the African-American story through various channels, playing an essential role in addressing social concerns and injustices and fostering Christian education and fellowship. Submission guidelines.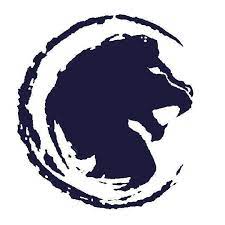 Uproar Books is a Nashville-based publishing company specializing in science fiction and fantasy novels. Established in late 2018, the company emphasizes realistic characters set in highly imaginative worlds, focusing on genuine emotion, and meaningful struggles, and often featuring elements like dragons or spaceships. Uproar Books actively seeks space opera, dystopian, cyberpunk, epic fantasy, and other science fiction subgenres but insists that all novels be the first in a planned series of at least three, reflecting the economics of being a small, independent publisher. They offer authors 10% of the retail price on hardcover and paperback novels and 50% of all revenues received for the sale of ebooks. Submission guidelines.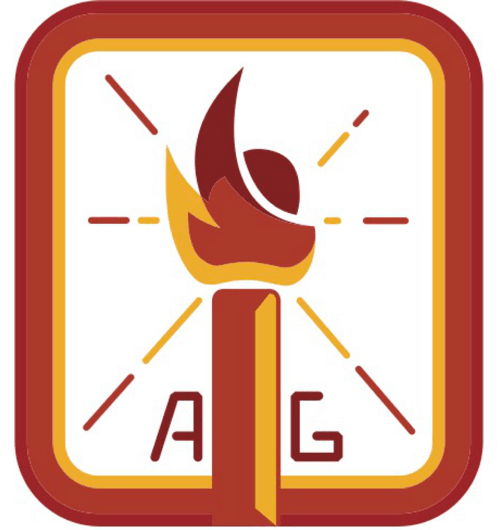 April Gloaming Publishing is a nonprofit independent press based in Nashville, TN, with a mission to explore and understand the Southern soul, Southern writing, and the unique essence of the Southern holler. Inspired by the complexity of Southern identity, the press seeks to publish and amplify voices that resonate with the raw, sometimes grotesque, and fervently honest aspects of the Southern experience. Whether it's fiction, poetry, creative nonfiction, or graphic novels, April Gloaming embraces genre-bending works, reveling in the formless and sublime. They are open to authors and artists who are not necessarily from the South but who connect with its profound landscape and ethos, and they offer specific submission guidelines for different types of works. Submission guidelines.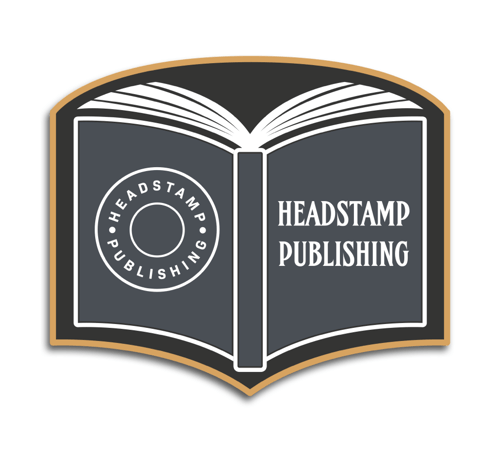 Headstamp Publishing is a specialist publisher focused on publishing books on arms, munitions, and military history. Founded by industry experts N.R. Jenzen-Jones, Ian McCollum, and James Rupley, the company produces authoritative books that combine meticulous research and technical accuracy with high-quality production and photography. Drawing on an extensive network of subject matter experts and unprecedented access to top-tier collections, Headstamp Publishing aims to deliver best-in-class publications for enthusiasts, scholars, and collectors in the field of military history and weaponry. Submission guidelines.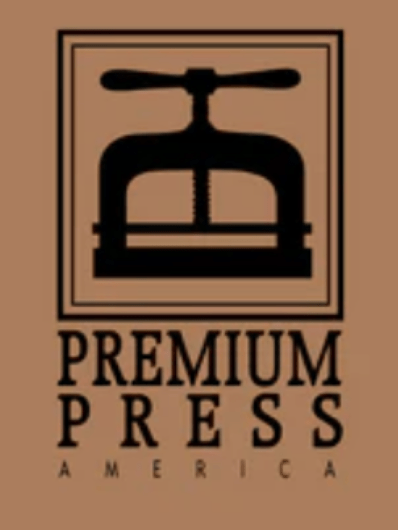 Premium Press America (PPA), based in Nashville, Tennessee, is a renowned publishing house that began in 1986 as a marketing agency before entering the publishing sector in 1993. Since then, PPA has released hundreds of titles across various genres, including gift/souvenir, trade, romance, mass-market, premium, and private-label books. They have specialized in non-traditional book-selling programs, with over 50 million books sold and a dozen projects reaching #1 on the New York Times Best Sellers list. PPA's extensive distribution network reaches independent gift shops, bookstores, specialty outlets, other book publishing companies, and retail chains like Barnes & Noble. Submission guidelines.

Zondervan, a part of HarperCollins Christian Publishing, is a leading Christian publisher headquartered in Nashville, Tennessee. With a relocation of the Zondervan Books and Zondervan Thrive imprints from Grand Rapids, Michigan, the company aims to create a cohesive structure for its trade book publishing group. The move fosters collaboration on corporate initiatives and better management of author relationships. Zondervan's diverse offerings include the flagship non-fiction imprint Zondervan Books, which publishes around 50 titles per year, and Zondervan Thrive, launched in late 2019, focusing on personal development, health, and wellness. Other brands like Zondervan Academic, Zondervan Reflective, Zonderkidz, and the Zondervan Bible Group continue to be based in Grand Rapids. The company is part of a larger conglomerate that produces bestselling Bibles, inspirational books, academic resources, and digital content specifically for the Christian market space. Submission guidelines.

The Upper Room is a global ministry incorporated in the state of Tennessee, committed to supporting the spiritual life of Christians. Since its inception in 1935 as a daily devotional guide, it has expanded to include publications, programs, and various resources to deepen faith and service. It operates with the mission of encouraging daily spiritual practice, nurturing love for God and neighbor, and transforming the world through Christian action. This interdenominational ministry sustains itself through product sales, participant fees, and financial contributions, without reliance on funds from any denomination. It strives to connect people with God through prayer and fosters an international community committed to spiritual growth. Submission guidelines.

Randall House Publications is a Christian publisher dedicated to promoting generational discipleship in alignment with the principles of Deuteronomy 6. Owned by the National Association of Free Will Baptists, but serving various denominations and countries, the organization offers a wide variety of resources, including Life Group curriculum, Bibles, books, training, events, media, and other Christian products. With a focus on assisting church leaders, parents, and grandparents in their discipleship roles, Randall House emphasizes creativity and integrity in communicating God's Word, striving to meet the needs of a changing world while holding fast to core Biblical values. Submission guidelines.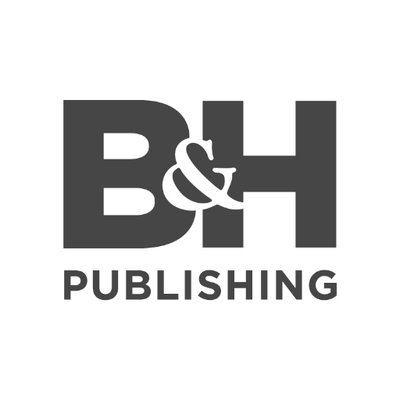 B&H Publishing Group is an imprint and small publishing company of Lifeway Christian Resources, founded on the principle that "Every Word Matters®." With a mission to provide content that positively impacts hearts and minds, B&H aims to foster lifelong relationships with Jesus Christ. Publishing in both print and digital formats, they cater to trade, church, and academic markets and are also responsible for the Christian Standard Bible (CSB) translation. Their diverse portfolio includes categories like Academic, Christian Living, Church Resources, Fiction, Leadership, Parenting, and various other resources, including materials in Spanish, reflecting their broad commitment to serving various aspects of the Christian community. Submission guidelines.

The Sunday School Publishing Board (SSPB) serves as the official publisher for the National Baptist Convention, USA, Inc., and is one of the largest and most established African-American-owned publishing companies in the United States. Headquartered in Nashville, Tennessee, SSPB offers a wide range of resources including curriculum, Bible study materials, hymnals, devotionals, and leadership materials aimed at spiritual growth and discipleship for all age levels. Through product lines like the Faith Series Sunday school curriculum, S.E.E.D. discipleship series, and Total Praise hymnal collection, they provide churches and ministries with the tools needed to foster faith-filled living. SSPB also offers training opportunities and conferences throughout the year. Submission guidelines.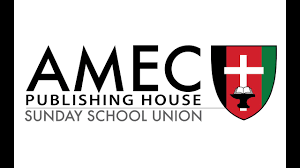 The AMEC Sunday School Union serves as the Publishing House for the African Methodist Episcopal Church, founded in 1882 by Charles S. Smith. Established to support the educational needs of African Methodism, the Sunday School Union's mission includes the provision of a Sunday School curriculum, teaching materials, and a broad array of printed works. Operating a full-fledged printing plant, the organization produces publications such as the Missionary Magazine, The AME Review, The Christian Recorder, and The Journal of Christian Education, among others. They also handle the printing of General Conference materials and various guides. Based in Nashville, Tennessee, the AMEC Sunday School Union distributes its materials through associate bookstores located across various states in the U.S., ensuring accessibility and fulfillment of its commitment to serving the church community. Submission guidelines.
The United Methodist Publishing House (UMPH) is the official publisher and distributor for The United Methodist Church, providing resources that help people deepen their knowledge of God through Jesus Christ. Established in 1789, it has played a vital role in the spiritual growth of the Methodist community, operating as a fully self-supporting agency under the guidance of a twenty-one-member board. UMPH has a rich history of publishing innovations, creating church school curricula, and launching various imprints and bookstores. Their mission is to serve God and people around the world by providing quality services and resources. Submission guidelines.
Conclusion
In the heart of Central Tennessee, a hub of creativity thrives with a vast array of publishing companies and services catering to diverse interests and genres.
From engrossing young adult adventures, gift books, and enchanting Christian books to insightful non-fiction explorations, the publishers in Nashville are committed to producing quality books that resonate with readers. They're open to new book proposals so feel free to give them a try.
Rafal Reyzer
Hey there, welcome to my blog! I'm a full-time blogger, educator, digital marketer, freelance writer, editor and content manager with 10+ years of experience. I started RafalReyzer.com to provide you with great tools and strategies you can use to achieve freedom from 9 to 5 through online creativity. My site is a one-stop-shop for freelance writers, bloggers, publishers, content enthusiasts who want to be independent, earn more money and create beautiful things. Feel free to
learn more about me here.