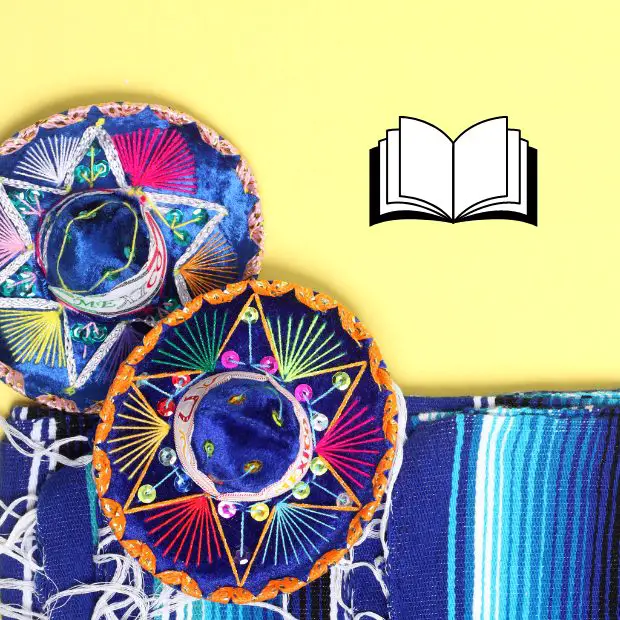 Hispanic publishers enrich the world of literary expression with narratives that reverberate through various cultures and tongues.
Nobel laureates in literature such as Octavio Paz, Pablo Neruda, Gabriella Mistral, and many other Latin American authors who won various prestigious literary awards owed part of their success to book publishers who recognized and trusted their talent. The companies listed below are dedicated to publishing Hispanic literature and bringing new stories to life.
Here are the top Hispanic book publishing companies today: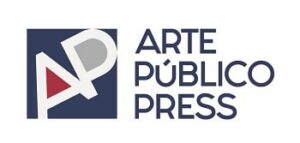 Arte Público Press is an eminent publishing company in Houston, TX, that focuses on propelling and preserving Hispanic and Latinx literature and heritage. Originating in 1979, the press finds its home within the University of Houston, functioning under the academic institution's Recovering the U.S. Hispanic Literary Heritage initiative. Dedicated to rectifying the lack of representation prevalent in the literary realm, Arte Público Press undertakes the mission of amplifying Hispanic and Latinx voices. Its publications encompass a broad spectrum of literary creations, spanning novels, poetry, essays, memoirs, and academic studies. Each piece serves as a prism, refracting the multifaceted experiences and viewpoints intrinsic to these communities. Submission guidelines.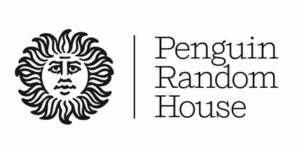 Vintage Español is an imprint of Vintage Books, a division of Penguin Random House. It is devoted to releasing Spanish-language editions of classic and modern Hispanic literary works. Its inception was aimed at catering to the global community of Spanish-speaking readers, presenting a diverse array of titles from various authors, including luminaries such as Sandra Cisneros. Vintage Español's mission is to provide readers with access to acclaimed and popular literary works in their native language. Vintage Español translates and publishes a variety of genres, including classic and contemporary fiction, historical novels, memoirs, essays, and more. Submission guidelines.

Bilingual Press is a publishing company in Arizona, USA, that aims to promote bilingualism and multiculturalism through publishing works that celebrate the languages, cultures, and experiences of diverse communities. Its inception traces back to the year 1973 as part of the Bilingual Press Center at Arizona State University in Tempe, AZ. The press releases works that bridge linguistic gaps, in both English and another language, often Spanish. This allows readers to engage themselves with stories and ideas in their native tongue, simultaneously nurturing language acquisition and cultural understanding. Besides publishing fiction and non-fiction books, they also produce and curate works of art, posters, and lithographs. Submission guidelines.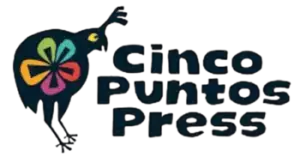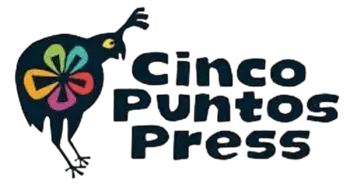 In 1985, Bobby and Lee Byrd laid the foundation of Cinco Puntos Press, an independent publishing company in El Paso, Texas. This press has risen to prominence for its commitment to producing books that reflect the cultural and societal diversity of the Native Americans, the Southwest, and beyond. The name "Cinco Puntos" translates to "Five Points," referencing the five geographic points where the borders of Mexico, the United States, and two Mexican states converge, symbolizing the cross-cultural nature of the region and the press's very essence. They are publishers of short stories, poetry, children's books, and bilingual works. Submission guidelines.

Aztlan Libre Press has an unwavering dedication to promoting Chicano and Latino authors and perspectives. Founded in 2009, by Juan Tejeda and Anisa Onofre. and based in San Antonio, Texas, the press unfurls its commitment to publishing works that explore the layers of cultural, social, and historical experiences of the Chicano and Latino communities. The company has become synonymous with the publication of an eclectic array of genres, spanning poetry, tales, essays, and anthologies. The press is particularly focused on works that challenge stereotypes, address social issues, and provide a platform for underrepresented Latino writers. Submission guidelines.

Ars Communis Editorial is a small independent press in Chicago, Illinois, USA. It specializes in Spanish-language fiction, novels, and short stories set in the United States and its border regions. They aim to portray the Hispanic experience uniquely, not just as a bastion of resilience, but as a vital strand in the tapestry of a dynamic, multicultural nation. Ars Communis's publication captures the zeitgeist, a blend of social commentary and literary prowess. In a literary landscape dominated by remote publishing giants, the press stands as an advocate for undiscovered talent, amplifying voices that offer a distinct and valuable perspective. Submission guidelines.

Digitus Indie Publishers is a multi-language California-based publishing house that nurtures a vibrant community of Latino writers, editors, and translators. It publishes an annual print literary journal, which resonates with Spanish, English, Portuguese, Mandarin, and Arabic speakers. Renowned Latino authors like Cristina Rivera Garza, Tino Villanueva, Gabriela Alemán, Regina Rheda, Pedro Ángel Palo, and other Hispanic authors worked with the company at some points in their illustrious careers. A fact that reflects its commitment to literary excellence. Check out their website if you are interested in collaborating with them. Submission guidelines.

Xlibris is a self-publishing platform that provides authors with the tools and services to independently publish and distribute their books. Established in 1997, the company offers a range of services to authors looking to bring their literary works to a wider audience, whether in print or digital formats. Their services include book formatting, cover design, editing, printing, distribution, and even marketing and promotional support. By offering these resources, Xlibris aims to provide authors with a comprehensive solution for transforming writers' manuscripts into professionally published books. Submission guidelines.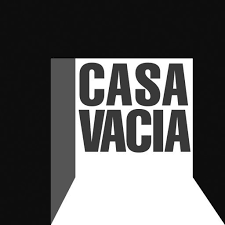 Editorial Casa Vacía is a notable publishing house known for its commitment to fostering literary diversity and innovation. Based on Richmond Island, in southern New England, Manhattan Island, and the Potomac River, the press has garnered attention for its support of emerging voices and unconventional narratives. Operating within the realm of Spanish-language literature, Editorial Casa Vacía has carved a niche by exploring themes and styles that push traditional boundaries. The publishing house prides itself on offering a platform for authors whose works challenge societal norms and explore the uncharted territories of storytelling. Submission guidelines.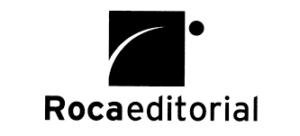 Roca Editorial is a Spanish-language publishing house based in Barcelona, Spain. Founded in 2003 by six partners with extensive experience in the world of books. They publish books of different genres, like The Riddle of Four by Ian Caldwell and Dustin Thomason and Eragon by Christopher Paolini. Roca Editorial's catalog includes both fictional and nonfiction titles, spanning genres such as mystery, thriller, history, romance, fantasy, and more. The publishing house is known for releasing works by both Spanish and international authors, contributing to a diverse literary landscape that appeals to a broad readership. Submission guidelines.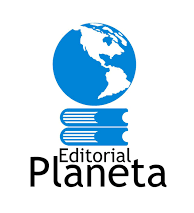 Editorial Planeta México is the Mexican branch of Grupo Planeta, one of the largest and most prominent publishing conglomerates in the Spanish-speaking world. With a rich history dating back to the 1960s, the company is responsible for distributing Grupo Planeta's books to the country, which has the largest Spanish-speaking population in the world. Planeta México is a significant player in the Mexican publishing industry, with a focus on producing and distributing a wide range of books across various genres and topics. The publishing house's catalog includes fictional, nonfiction, literature, self-help, historical works, popular science, and more. Submission guidelines.

Evelyn Street Press is a trailblazing publishing company dedicated to amplifying queer of color literature, with a particular focus on uplifting voices within the Latinx community. This visionary press shines a spotlight on narratives that often go unheard, championing Latino authors whose stories explore the intersectionality of LGBTQ+ identity and culture. With a commitment to diversity, the company serves as a platform for underrepresented voices to flourish. By centering the experiences of queer individuals, especially those within the Latinx community, the press helps reshape the literary landscape and foster a deeper understanding of the multifaceted human experience. Submission guidelines.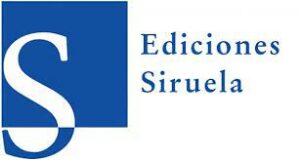 Ediciones Siruela is a Spanish publishing house that focuses on producing high-quality publications across a variety of genres. Founded in 1982 by Jacobo Fitz-James Stuart, Ediciones Siruela has gained recognition for its commitment to publishing books of literary and artistic value. Based in Madrid, Spain, Ediciones Siruela is known for its dedication to curating a catalog that encompasses storybooks, nonfiction, essays, poetry, philosophy, and art books. The publishing house places a strong emphasis on selecting works that contribute to cultural enrichment and intellectual discourse. Submission guidelines.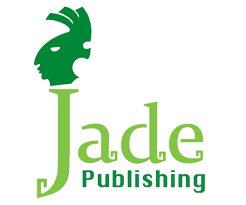 Jade Publishing stands as a fresh and ambitious American publishing venture with a distinct mission to elevate Latin American and global literature to new heights. With a fervent dedication to the literary arts, Jade Publishing is committed to spotlighting the brightest emerging talents from Latin America in both English and Spanish. Through this bilingual approach, the press bridges linguistic divides, making captivating narratives accessible to a wider audience. The press holds a treasure trove of stories that captivate the imagination, delivering narratives that pulse with cultural richness and emotional resonance. Submission guidelines.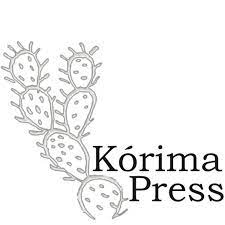 Kórima Press is an independent publishing house in San Francisco, CA, that focuses on producing literature that represents and amplifies the voices, experiences, perspectives, stories, and hopes of queer and trans in the Chicanx and Latinx communities. Kórima Press aims to provide a platform for underrepresented Latinx authors to share their narratives and perspectives. Kórima Press publishes works that address a wide range of themes, including immigration, sexuality, identity, social justice, family, and cultural heritage. The publishing house strongly emphasizes authenticity, diversity, and the celebration of Latinx voices. Submission guidelines.

Lil' Libros is a distinctive publishing venture that specializes in creating bilingual board books for children. Their books honor beautiful stories like the life of Mexican painter Frida Kahlo and Cuban music icon, Celia Cruz in English and Spanish with colorful illustrations. They produce engaging and educational books that introduce young readers to bilingual language skills and culturally rich content. Lil' Libros books are designed to teach children basic concepts and vocabulary in both English and Spanish, helping them develop language skills while celebrating the cultural heritage of Latinx communities and schools. The books cover a variety of topics, including numbers, colors, animals, famous figures, and cultural traditions. Submission guidelines.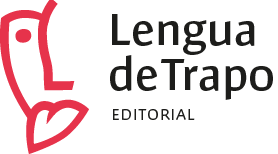 Lengua de Trapo is a Spanish book publishing company that is known for its focus on contemporary literature and experimental works. Founded in 1995, the company's mission is to bring Spanish literature and essays to the forefront, without neglecting other languages The publishing house is recognized for its commitment to works that challenge traditional narrative structures, experiment with language, and explore unconventional themes. Lengua de Trapo publishes titles that push the boundaries of storytelling and engage book lovers with thought-provoking and distinctive content. Submission guidelines.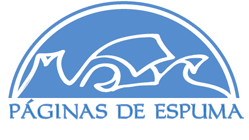 Founded in 1999 by Juan Casamayor and Encarnación Molina, Páginas de Espuma is known for its commitment to showcasing finely crafted short stories, this publishing house has garnered a reputation for curating collections that resonate with depth and nuance. With an unwavering dedication to the art of the short story, Páginas de Espuma serves as a haven for both existing and emerging authors. Its catalog stands as a testament to the power of brevity and conciseness in storytelling, capturing moments of human emotion and experience in beautifully compressed prose. Submission guidelines.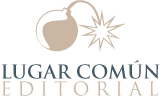 Lugar Común Editorial is an independent publishing company rooted in Ottawa, Canada. It is committed to illuminating the narratives that flourish within the vibrant migrant landscapes of Latino writers and the new Spanish-speaking communities across North America. Their idea predominantly centers on works by Spanish-language authors residing in Canada and the United States. They embrace the power of translation, rendering Spanish narratives into English and French, thus broadening the literary horizons for book lovers across multiple languages and genres like poetry, fiction, and nonfiction. Submission guidelines.

Founded in 2009 in El Paso, Texas, Mouthfeel Press (MFP) is aimed at fostering readership by publishing high-quality works from new and published authors. MFP uplifts underrepresented voices, embracing English and Spanish languages. The press's vision centers on inclusivity, and valuing BIPOC and LGBTQ+ communities. MFP publishes titles that inspire, educate, entertain, and promote autonomy. Collaboration and innovation drive MFP's mission, partnering with organizations and seeking new concepts for exceptional creativity. Despite its size, MFP aims for a significant impact, particularly for those from U.S.-Mexico borderlands, where it nurtures emerging poets and showcases their talents bilingually. Submission guidelines.
Conclusion
In review, these exemplary Hispanic book publishing companies play an important role in shaping the literary landscape to promote the diverse voices of authors like Junot Díaz. With concerted efforts, they bridge the facets of culture and population, inviting each person to learn and grow through written narratives.
Their dedication to publication goes beyond news, aiming to add meaningful change to the cart of societal understanding. As we navigate the pages they've written, we're reminded of the transformative power of literature to inspire, educate, and unite. To write a better future, let's continue to support and engage with these publishers, for they are the true architects of literary evolution.
Rafal Reyzer
Hey there, welcome to my blog! I'm a full-time blogger, educator, digital marketer, freelance writer, editor and content manager with 10+ years of experience. I started RafalReyzer.com to provide you with great tools and strategies you can use to achieve freedom from 9 to 5 through online creativity. My site is a one-stop-shop for freelance writers, bloggers, publishers, content enthusiasts who want to be independent, earn more money and create beautiful things. Feel free to
learn more about me here.