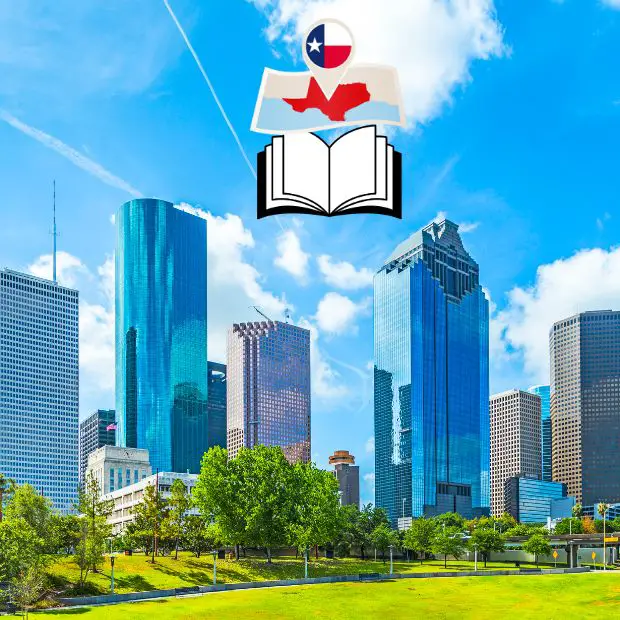 Houston, Texas, often referred to as the cultural capital of the Lone Star State, boasts a thriving literary scene.
Aspiring authors and seasoned writers alike will find solace and support from the esteemed book publishing companies active in the city. With their commitment to nurturing literary talent and bringing captivating stories to life, these publishing houses have made Space City a significant hub for the literary arts. Below, you'll find a list of dynamic book publishing businesses in Houston, along with links to their manuscript submission guidelines. Let's get started!
Here are the best book publishing companies in Houston, Texas:

Named after one of Houston's many nicknames, Bayou City Press wants to highlight its association with the city and its local authors. While the company is open to various proposals, much like most traditional publishers, they are keen on contributing to the city's vibrant publishing scene. BCP publishes works across various categories, including fiction, nonfiction, contemporary poetry, and children's books. They take pride in discovering emerging talent and launching the writing careers of promising authors in hardcover, paperback, and ePub formats. Submission Guidelines.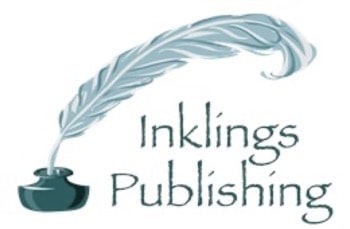 Inklings Publishing is a small press and traditional book publisher in Houston, TX, that offers generous royalties. With a passion for unique storytelling and for nurturing emerging authors, the company has become a go-to destination for both aspiring and established novelists, memoirists, poets, and children's book authors. Besides helping writers publish their books, they also assist them in building up their budding careers by hosting or supporting workshops and writing retreats. Their bibliography encompasses genres such as science fiction, romance, fantasy, horror, and supernatural. Submission Guidelines.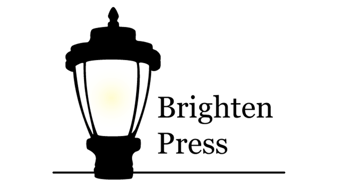 Brighten Press is a dynamic and forward-thinking book publication in Houston, TX. They publish books that promote positivity, personal growth, and wellness, thus carving a niche for itself in the publishing industry as a beacon of light and optimism. Brighten Press produces books on self-help, motivation, mindfulness, humor, children's books, and personal development. The company seeks manuscripts that offer practical guidance, transformative insights, and tools for personal empowerment. Submission Guidelines.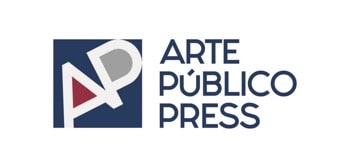 Arte Público Press, in Houston, TX, is an influential force in the publication and preservation of Hispanic and Latinx literature in the United States. They give Hispanic writers a strong platform to amplify their voices and have their experiences as creative individuals reach a wider audience. Founded in 1979, the press has since produced several award-winning literary works in a wide range of genres, including fiction, poetry, nonfiction, children's literature, and scholarly journals with Hispanic themes. Submission Guidelines.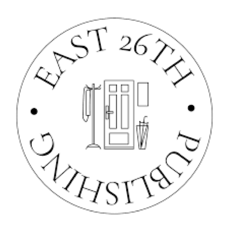 East 26th Publishing is a dynamic and innovative independent publisher in Houston, TX. Aware of the fact that countless writers experience having their manuscripts snubbed by big box book publishing houses, E26P made it their mission to support emerging literary voices. They guide authors through the entire publishing process until they come up with a bestselling version of their books that can reach a global audience. They publish books for children, young adults, and mature readers that provide amusement, education, and inspiration. Submission Guidelines.

The Housto-based Texas Book Publishing is a consortium of several small presses and indie book publishers in the Lone Star State. It is like a one-stop-shop for aspiring authors who like to submit a manuscript, as it is composed of several imprints, specializing in different literary genres. It includes Debe Ink (young adult picture and chapter books), Dragons of Romania (fantasy and adventure fiction), Caliente Press (romance novels), Iron Mountain Press (West Texas folklore, history, biographies, and non-fiction), and a few others. By embracing these varied perspectives, TBP contributes to a rich and nuanced portrayal of Texan literature. Submission Guidelines: NA, just email them at editor@texasbookpublishers.org.

The Waymire Group is a family-run business in the northern part of Houston. It represents some of the biggest publishers of K-12 learning materials, ESL curricula, and other educational resources for the Southeast Texas market. It includes Heinemann, Continental, and Sundance/Newbridge. They have a roster of in-house authors with extensive knowledge and experience in creating various books and materials for children's and young adult's education. It includes Reading, Writing, and phonics, Strategies and structures for Reading, Writing and comprehension, and English & Spanish Language Arts. Submission Guidelines: NA, just course any inquiries through their Contact Form.

Staar Master is a division of ECS Learning Systems based in Spring Branch, TX, just on the outskirts of Houston. The company develops and publishes classroom lessons and test prep materials for educators and Grades 1-8 students in print and ebook formats. They produce Student Practice Books for subjects such as Mathematics, Science, Social Studies, and Reading Language Arts under the Staar Master brand. The company also offers professional services like coaching and development courses for teachers, as well as tutorial services. Submission Guidelines: NA, you can send them a message on their Contact Page for inquiries.

Steps to Literacy is a renowned educational company in Houston, Texas that curates and markets a wide range of educational books on different subjects for children and teens. It includes Science, Social Studies, and Reading Language Arts in English and Spanish. STL provides educators with a wide selection of high-quality literacy materials, including leveled books, classroom libraries, and instructional resources. Their leveled book collections encompass a range of reading levels and categories, allowing educators to match books to students' reading abilities and interests. Submission Guidelines: NA.

Elite Online Publishing is a dynamic and innovative book publication with offices in Houston, Texas, and Sandy, Utah. They assist authors, business owners, and other professionals to reach a broader audience by turning them into bestselling authors. As a full-service publishing house, EOP offers a range of services tailored to meet the unique needs of each client. From manuscript editing and cover design to formatting, marketing, sales, and distribution, they guide authors through every step of the publishing process, ensuring a polished and professional final product. Submission Guidelines.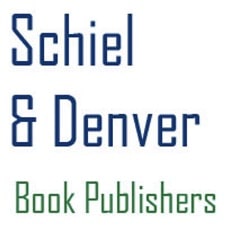 Schiel & Denver is an international publishing house, based in Houston, Texas. They provide solutions to writers all over the world for their publication needs. Working with them means having an expert team of book publishing professionals on your side, whether it's your first novel or you've already published before. They offer generous royalties and complete control and retention of all rights for your book. Whether you have written a science fiction, romance, or fantasy manuscript, or even nonfiction works such as history, business, or cookbooks, S&D can help you every step of the way in getting them published and reaching thousands of readers. Submission Guidelines: NA, check out their Publishing Packages instead.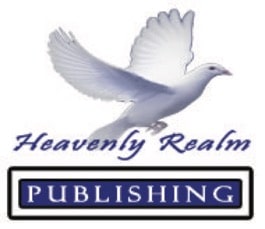 Heavenly Realm Publishing is a self-publishing company in Houston, Texas, that offers a range of professional publishing services to authors. It includes editorial, design & photography, black & white or full-color printing, marketing, and distribution. They can help you produce both fiction and non-fiction books in different categories, such as educational, religious, children's literature, and more. HRP also has a lineup of S.T.E.A.M (Science, Technology, Engineering, Arts & Mathematics) books and other learning materials available for purchase. They produce quality content in print and digital formats for K-12 and university-level students. Submission Guidelines: NA, just course your inquiries on their Contact Page.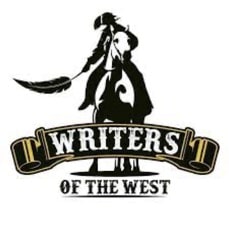 Writers of the West helps aspiring authors achieve their publishing dreams by offering a variety of services that range from ghostwriting, editing, cover designing, printing, branding, and distribution. Founded just almost a decade ago in Houston, Texas, WOW already helped thousands of authors get published, with over 170 of them attaining a bestseller status. They also offer other services like script writing, author's website development, and audiobook formatting. They can also turn your literary opus into ebooks that can be sold around the world through online platforms like Amazon, Barnes & Noble, Apple Books, and many others. Submission Guidelines: NA, just check out their Pricing Page.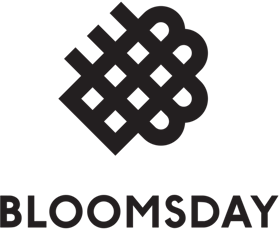 Bloomsday Literary Press is an independent publishing company that supports the cause of historically excluded writers. Publishing books that highlight the experience and perspective of marginalized individuals because of their race, religion, sexual orientation, gender, or social status, BLP has carved a niche for itself as a beacon of creativity, equality, and literary exploration. They publish literary fiction, poetry, and creative non-fiction that pushes boundaries and challenges conventional storytelling. They are interested in manuscripts that show eloquence, substance, engaging narratives, and innovative approaches to storytelling. Submission Guidelines.

Worldwide Publishing Group is a full-service and multi-platform book publisher in Houston, Texas. It was founded in 2014 by a bestselling Christian author who believes in giving other writers all the support they need to bring their manuscripts to life at the most reasonable price. WPG showcases a diverse range of literary genres in hardcovers, paperbacks, and digital formats. It includes fiction, non-fiction, memoirs, poetry, and academic works. Their catalog represents a melting pot of voices, cultures, and perspectives, allowing readers to explore a rich tapestry of narratives from different backgrounds. Submission Guidelines: NA, check out their Publishing Packages for details.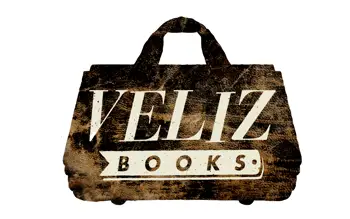 Veliz Books is a distinguished and forward-thinking literary press in Houston, Texas. They are interested in written masterpieces that transcend time and industry trends and can significantly affect the literary landscape, not only in the nation but across the world. Besides publishing original manuscripts, they also put into print and digital formats several translated works by Latinx authors, bringing their stories, experiences, and perspectives to the forefront. By amplifying underrepresented voices, VB contributes to a more inclusive and vibrant literary community. Submission Guidelines.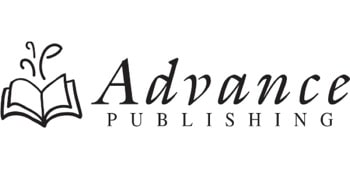 The Houston-based Advance Publishing produces motivational and character-building literature for young minds that has so far garnered over 100 prestigious national awards, including the National "Best Books" Award and Teachers' Choice Award. Among their perennial bestsellers is the Sommer-time Stories series, which comes in a picture book read-along format and on DVDs. They also have translated versions into different languages, such as Spanish, Chinese, Arabic, and Afrikaans. AP also publishes several novel series for elementary students and high schoolers. Submission Guidelines: NA, just email them at Info@AdvancePublishing.com for any inquiries.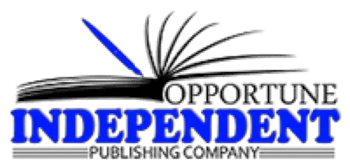 Opportune Publishing welcomes manuscript submissions for any literary genre as they encourage the free expression of ideas and tales from their authors. Whether you are a writer of science fiction, history, romance, graphic novels, short stories, or whatever, they can help turn your manuscripts into quality books. This full-service publisher, with offices in Austin and Houston, Texas, is keen on developing healthy relationships with authors, whether they are Texans or living somewhere else in the world. That's why they have a huge percentage of repeat businesses. Submission Guidelines.
Final Thoughts
The publishing industry in Texas abounds with opportunities for both established and aspiring authors. Many publishing houses can help turn your book dream into reality. Even if you don't have a literary agent, there is still a good chance that you will find a publisher who will be interested in helping you. A lot of them even offer services that could build and stabilize your writing career, such as hosting networking events, workshops, and annual retreats. You just have to be patient and always vigilant for opportunities.
Rafal Reyzer
Hey there, welcome to my blog! I'm a full-time blogger, educator, digital marketer, freelance writer, editor and content manager with 10+ years of experience. I started RafalReyzer.com to provide you with great tools and strategies you can use to achieve freedom from 9 to 5 through online creativity. My site is a one-stop-shop for freelance writers, bloggers, publishers, content enthusiasts who want to be independent, earn more money and create beautiful things. Feel free to
learn more about me here.