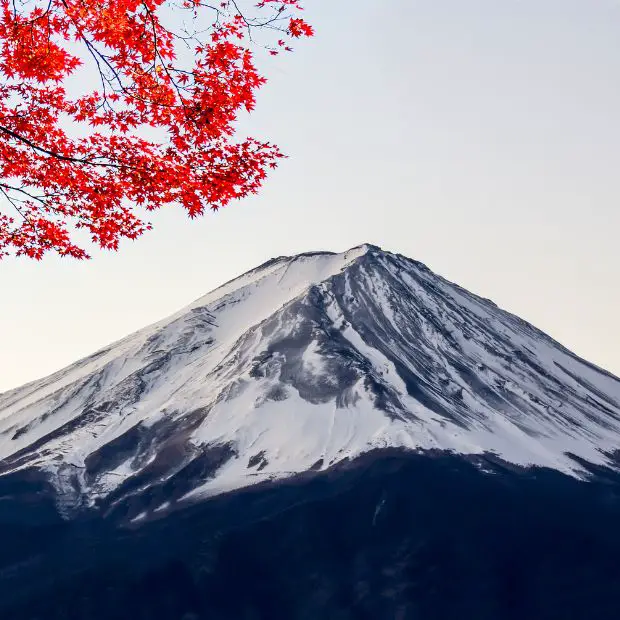 From the ancient cherry blossom trees in Kyoto to the rich entertainment of Tokyo, Japan is a travel destination with much to offer.
But if you're looking to relax while keeping writing job deadlines, you'll need accommodation that's fit for more than just sightseeing. There are many writer's retreats, perfect places to get some work done while enjoying the spirit of Japan. The places I picked can serve as excellent inspirational spots with all the facilities to get down to writing. These scenic ryokans and inns can also help you recharge after a long period of intense work or travel. So before jetting off on your next big trip, consider adding one (or all!) of these eight best writer retreats in Japan to your itinerary.
What kind of accommodation to pick if you want to work during your stay in Japan?
So, you planned a trip to Japan – that's amazing! The land of the rising sun offers many unique experiences you won't get elsewhere. But if you, like many other freelancers, need a place to write during your stay in Japan – don't fret. In this article, I will cover three types of accommodation in various cities across Japan: ryokans, hotels, and internet cafes (yes, you read that right). Let's look at each one and what are the differences between them.
Ryokans – The Traditional Japanese Inns
They're quite common across the country, and many of them were established over 100 years ago. Thus, in most cases, ryokans keep the traditional spirit and keep all-natural building materials like wood and stone. A ryokan is a great choice available both for a day's worth of relaxation or as an accommodation for several days. Many ryokans sit around hot springs (onsen in Japanese), so they offer a uniquely relaxing experience. A visit to an onsen is a common form of leisure for Japanese people, and it's a great way to de-stress. However, you must be mindful of a few rules when dipping in a Japanese hot spring. Along with a hot spring, most Japanese ryokans include beautiful, peaceful gardens, Japanese food restaurants, and traditional-looking lodgings. Unlike Ryokan, hotels in Japan are much more similar to Western accommodation types. If you already have accommodation sorted out (or you're feeling adventurous), but you're after a place to work, an internet café might be a great pick. Also known as Netto café and Manga Kissa, these establishments rent out internet-connected PCs in separate, well-equipped rooms that offer plenty of privacy. Since you may pay by the hour or get a discounted overnight deal, internet cafes are a popular hideout for people who need a place to spend the night.
Here are the Best Dreamy Writer Retreats in Japan:
1. A Writer's Escape – Ryokan Tokyo Yugawara in Kanagawa Prefecture
The Ryokan Tokyo Yugawara in Kanagawa is a perfect place to experience all that Japan has to offer. You'll find great accommodation with a lovely hot spring, perfect for relaxing between chapters. Writers will love the fact that they offer all-you-can-drink coffee and tea every single day. Write in your nicely equipped room or their restaurant with comfortable bean bags for lounging around or taking care of business. The entire ryokan is bathed in sunlight as it has large windows all around – perfect to keep your eyes rested and mood great even during work. The Tokyo Yugawara Ryokan has writers as their target audience. Besides comfortable furnishing, they also offer black and white printing and lend table lamps for night owls. They also offer a unique service where the staff members check up on your progress with work (you just need to specify the time or place you want this service at the check-in). This ryokan not only offers guests access to an onsen, but it also provides dinner cooked fresh every night using locally sourced ingredients. For writers looking to relax while getting work done, I recommend one of this ryokan's two service packages: you may get a one-night plan with three meals for about $50, or a two-night with five meals included.
2. Get Inspired – BnA Wall – Artistic Hotels in Tokyo
If you're looking for artistic inspiration, a place to fill you with awe and somewhere to experience the strange… BnA Wall is an amazing place for you! The concept behind BnA Wall is unique. It's a hotel where each room is a work of art. Each of its 26 rooms features a unique design and furnishing, made by one of 14 selected Japan-based artists. Best of all – the hotel gives an affiliate commission to the artist whose room you booked. That way, BnA Wall truly helps you become a patron of the arts while enjoying their extravagant facility. Other BnA hotel facilities exist in Tokyo and Kyoto, but the BnA Wall near Nihombashi district in Tokyo is the most exciting of their locations.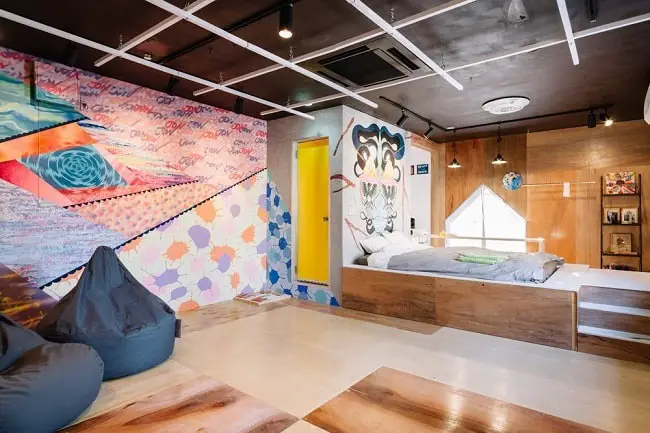 3. Cheap Makeshift Workspace – Takarajima 24 – Internet Café in Tokyo
If you find yourself near a major train station in Tokyo, chances are there's an internet café around you. You're lucky if it's Takarajima 24. Their café rooms come with everything you might need for a productive day at work. A TV, a computer, a DVD player (and, per request, a free-of-charge endless supply of comics and DVDs for entertainment), a large desk, and even a sink. It has it all except for a window. The windowless rooms may feel stuffy and dark, but let's be real – they help stave off procrastination! Once you request a room in Takarajima, you'll be asked what kind of seating you prefer – a reclining chair, a massage chair, a sofa, or a Japanese lie-flat floor chair. It becomes apparent they care about their customer experience from that very first moment! Unlike other internet cafes, Takarajima gives you the option to lock your room and go out. This keeps all your stuff safely stored if you need to take a walk and have a break. They offer showers and snack options for when you need some brain food. The prices are quite affordable too – you may get 5 hours of undisturbed work time for about $20, or a full day in your internet café office for $30 (From 2 PM until 10 AM the next day).
4. A Hidden Gem – Tamahan Ryokan in the Middle of Kyoto
Tamahan is a rare find: an authentic, traditional ryokan located on what may be the most peaceful lane in urban Kyoto. Found on Ishibei-koji, one of the loveliest pedestrian-only lanes in Japan, Tamahan Ryokan is a hidden oasis in the middle of a bustling city. Forget traffic noise and the busy city life, without having to travel anywhere at all. This traditional ryokan is hidden in the corner of the Southern Higashiyama district in Kyoto. This traditional inn doesn't have a hot spring for your afternoon baths (you can find plenty of onsens nearby in Kyoto!), but it does have beautiful, spacious rooms with traditional Japanese furnishing and a lovely garden to write in.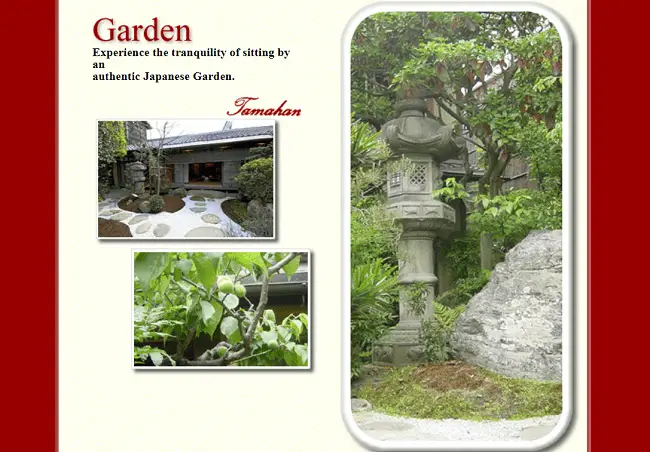 5. Famous Writer's Spirit – Hiiragiya Ryokan in Kyoto
Do you want to experience a place that inspired Nobel Prize-winning writer Yasunori Kawabata to create his masterpieces? Hiiragaya in Kyoto can give you that opportunity – and you may even use the very writing desk Kawabata-san wrote on! This ryokan has been around for over 200 years, and it's a place that glows with historical significance. It's composed of a traditional wing and a new wing with sleek, modern rooms. With 28 rooms, each quarter is unique and features a special selection of natural building materials. Best of all, Hiiragiya has a beautiful Japanese garden that's just too inspiring to pass the opportunity to whip out a notebook or a laptop and write!
6. Rest in Tradition – Tazawa Onsen Masuya Ryokan in Aoki
Relax, bathe, and write in a lovely traditional Japanese inn in the heart of Aoki and only 30 minutes away from JR Ueda Station. With its very own indoor and outdoor onsen facilities, Masuya Ryokan is a beautiful 20-room inn, with breath-taking, authentic Japanese furnishing, and great service. This traditional ryokan gives you comfortable lodging, a chance to wear a yukata (found in every guest room), a relaxing hot bath, and a game of table tennis to play in between your writing sessions!
7. Rustic Wonderland – Villa Rusutsu near Lake Toya in Hokkaido
If you find yourself on the northern island of Hokkaido, and especially if you're staying in Villa Rusutsu, you know you're in a full-blown winter wonderland. This beautiful rustic hotel and ski resort has everything you need to forget about your daily troubles and explore your creativity in writing. With a booking, you get your wooden cottage equipped with amenities like a fireplace, very comfy furniture (along with beds, rooms are equipped with living room furniture such as coffee tables, sofas, armchairs, and even recliners), free Wi-Fi, and access to a beautiful restaurant that's just perfect for an afternoon writing session.
8. Dream Drive Camper Vans
Adventurers who can't sit still and stay in one place, you don't have to settle for anything less than perfect on your trip to Japan! If you can't seem to enjoy one place for a long time, rent yourself a camper van and travel all around the land of the rising sun. Dream Drive offers just that – two well-equipped camper options to take you on a road trip. With safe roads and plenty of high-quality roadside stops (way better than the truck stops you're imagining!), Japan is the perfect place to explore on the road. If you rent from a company like Dream Drive, your camper will come equipped with a semi-double mattress, a propane stove, a small folding table, and chairs (good enough to write on!), and a sub-battery system to charge your phone and laptop.
Off you go (to Japan)
I hope that this post has given you enough information and inspiration to find the perfect spot for your writerly pursuits in Japan. I gave my best to feature places in all the most popular tourist spots in the land of the rising sun. Next up, you may want to explore a list of the top manga publishers in the US.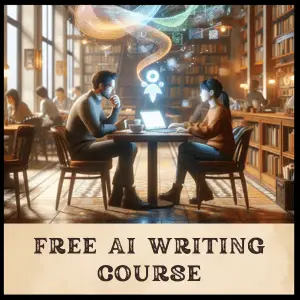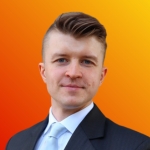 Rafal Reyzer
Hey there, welcome to my blog! I'm a full-time blogger, educator, digital marketer, freelance writer, editor, and content manager with 10+ years of experience. I started RafalReyzer.com to provide you with great tools and strategies you can use to become a proficient writer and achieve freedom through online creativity. My site is a one-stop shop for freelance writers, bloggers, publishers, and content enthusiasts who want to be independent, earn more money, and create beautiful things. Dive into my journey here, and don't miss out on my free 60-minute AI writing online course.