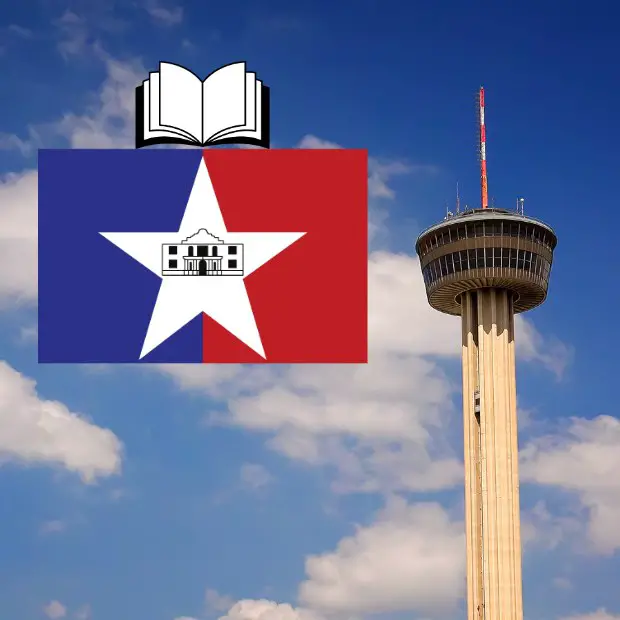 San Antonio, Texas, known for its vibrant cultural scene and entrepreneurial spirit, has emerged as a flourishing hub for the publishing industry.
With its rich literary heritage and many talented authors, San Antonio has created a cluster of book publishers, engaged with a range of literary genres and book formats, including fiction, non-fiction, poetry, children's books, academic works, and more. In this article, we'll explore the top publishing houses in San Antonio, TX, and examine their achievements, specialties, submission requirements, and overall influence within the industry.
Here are the best book publishing companies in San Antonio, Texas:

Trinity University Press, the publishing arm of Trinity University in San Antonio, TX, is known for its high-quality books exploring history, literature, education, art, nature, and regional studies. Their diverse catalog includes award-winning fiction, non-fiction, poetry, children's literature, and scholarly works. Although it was originally founded in 1961, the press ceased its operation in 1989. But after a 13-year hiatus, TUP was revived in 2002, making it the newest university press in operation in the state. It rejoined the ranks of other book publishers of its kind, such as the University of North Texas Press, Texas A&M University Press, and Baylor University Press. Submission Guidelines.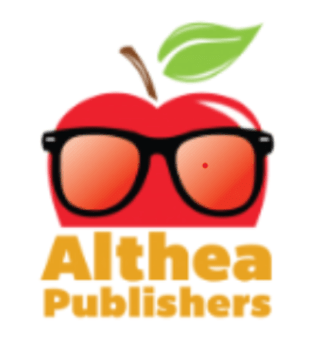 Althea Publishers is a publishing company in San Antonio, TX, that specializes in creating bilingual education programs for teachers and students of all grade levels. They produce high-quality books and software that support bilingualism and multiculturalism, which are widely used in various school districts in Texas and other states. The company has over 25 years of experience in the editorial and production of educational books and apps used on iPad, Android, and web applications. Their products are well designed in both substance and presentation, making them effective in piquing the interest of children on the subjects at hand. Submission Guidelines: NA.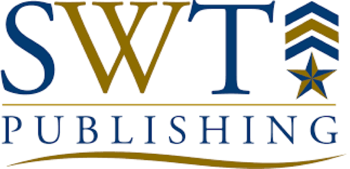 Southwest Texas Publishing is a veteran-owned publication and printing press in San Antonio, TX that specializes in producing maps informational books, and materials for U.S. military personnel. It includes helpful guides for relocation and housing, and directories of local merchants, schools, and various community services. Their press, called Soldiers Printing, Inc., was founded by two war veterans who accidentally met near a public pond in San Antonio, TX after losing touch with each other for over two decades. They have been in business for quite some time now. Submission Guidelines: NA.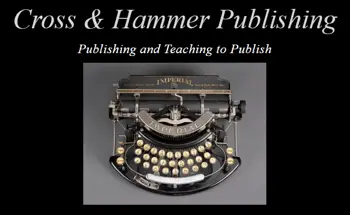 Cross & Hammer Publishing is a small independent publisher based in San Antonio, TX, specializing in theology books and fiction novels with Christian themes and plots. The company is on a mission to empower authors, whether they are new in the business or already literary household names. What sets them apart from other book publishers is that they will not just send you away if your manuscript doesn't suit them. Instead, they will teach you how you can get it published in some other ways. Submission Guidelines: NA.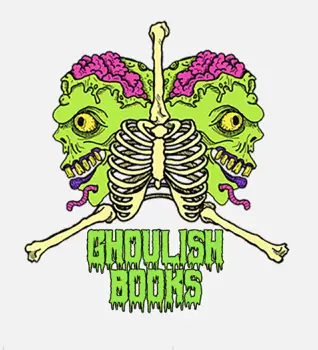 Perpetual Motion Machine Publishing is a small press in San Antonio, TX, that made horror and crime fiction genres their bread and butter. It was founded in 2012 by renowned author and screenwriter Max Booth III and seasoned editor Lori Michelle. The two got married not long after, and in 2015, they acquired the quarterly horror magazine Dark Moon Digest. The company was recognized by various award-giving bodies for its contribution to the popularity of horror and suspense mystery literature. It includes the Bram Stoker Awards and Splatterpunk Awards. Submission Guidelines.

Hierophant Publishing is an independent book publisher in San Antonio, TX, that specializes in producing titles on spirituality, holistic approach, personal growth, and alternative perspectives. They offer a diverse range of books, ebooks, and audiobook series to inspire and empower readers. The business provides a platform for both established and emerging authors to share their transformative ideas with a mainstream audience. Their publications and events foster personal and spiritual development, making them a prominent presence in the publishing industry. Submission Guidelines.

Antarctic Press is a well-established comic book publisher and distributor based in San Antonio, TX. Known for its diverse range of comic books and graphic novels for children and young adult readers, the company has cemented its reputation as one of the leaders in this market niche. They publish a wide variety of comic book titles across multiple genres, including superheroes, fantasy, science fiction, horror, and more. Their publications showcase the work of talented artists and writers who bring captivating stories and stunning artwork to life. Submission Guidelines.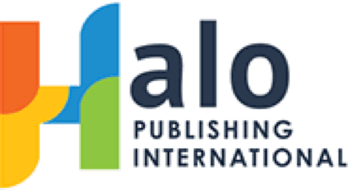 Halo Publishing International is a hybrid book publisher in San Antonio, TX, that gives authors the best of both worlds – the flexibility of self-publishing and the professional handling of a vanity publisher. Their mission is to help writers achieve their publishing goals through a range of personalized services. They publish books in various categories, such as self-help, fiction, non-fiction, spiritual, inspirational, memoirs, and children's books. The company, however, shuns manuscripts that are deemed socially offensive, sexually provocative, and politically or religiously radical. Submission Guidelines: NA, but you can book a strategy call for a consultation.
Literary Light Publishing is an indie publisher located in Converse, TX, just on the outskirts of San Antonio, TX. They provide publishing services and education to writers, poets, and artists who are ready to foray into the highly competitive publishing world. Among the services they offer are ghostwriting, manuscript evaluation, book proposal preparation, book launch strategy, and many others. They publish fiction, poetry collections, non-fiction books, short story collections, and other literature that entertains, inspires, and enlightens. Submission Guidelines: NA, just refer to their list of services.

Cedric D. Fisher & Co. is a multimedia publishing company in San Antonio, TX that assists writers and businesses in book or magazine publication, as well as in marketing campaigns and events, including in digital and social media platforms. They produce books in hardcover, ebook, and audiobook formats. Their services for authors range from writing, editing, cover design and other illustrations, printing, digital formatting, sales and marketing, and distribution. They also offer help in securing copyrights, book launch and signing events, workshops, and speaking tours. Submission Guidelines: NA, check their Publishing Programs & Plans instead.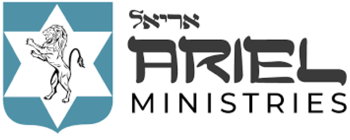 Ariel Ministries is a prominent book publisher in San Antonio, TX, that produces and distributes materials related to Messianic Judaism and Biblical studies. The company plays a crucial role in providing resources that deepen understanding of Jewish faith and traditions and foster spiritual growth. They specialize in producing books, study guides, commentaries, and other resources that explore the Jewish roots of Christianity and the significance of Jesus (Yeshua) in Jewish history and prophecy. These materials aim to bridge the gap between Jewish and Christian perspectives through insightful writing. Submission Guidelines: NA.

HPN (Historical Publishing Network) Books is probably the largest publisher in our list today, in terms of the scope of operations. They have publishing houses in San Antonio, Texas, Jackson Hole, Wyoming, and Southern California. They are known for publishing high-quality hardcover coffee table books that feature stunning photography and compelling narratives such as Cityscape Books, Community Heritage Books, and Commemorative Books for cities and businesses that are celebrating important anniversaries and milestones. Submission Guidelines: NA, just fill up the Contact Form on their website for inquiries.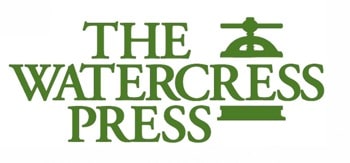 Watercress Press is a subsidy publishing company in San Antonio, TX, but not in the same mold as any traditional publisher. They can be very selective in accepting manuscripts and will not waste an author's time if his or her writing does not meet certain standards. But if they do, they will give it their utmost attention to ensure that it will surpass all the author's expectations. They have over 30 years of solid experience in editing, formatting, and printing an array of literary genres such as memoirs, self-help, history, fiction, archaeological, cookbooks, Texana, regional histories, and corporate histories. They also published their fair share of children's books. Submission Guidelines.

Aztlán Libre Press is one of the indie book publishers in Texas that publishes, promotes, and preserves Hispanic literature, and XicanX wisdom, artistry, and culture. Based in San Antonio, TX, where there's a huge population of people with Mexican ancestry, ALP stands as a beacon of free expression for LatinX authors. The company produces both English and Spanish titles that explore a wide range of themes and genres, including fiction novels that feature Chicano heroes or heroines, poetry, short stories, biographies, and essays. Many of these are sold in major bookstores and online shops and kept in many public libraries. Submission Guidelines: NA, you can contact them at editors@aztlanlibrepress.com.

Privateer Publications is a private publisher founded by book author and gun safety expert and advocate Chris Bird. It is based in San Antonio, which, of course, belongs to one of the most liberal states when it comes to owning and carrying firearms – Texas. They publish guides for responsible gun ownership, true accounts of armed self-defense, survival guides for terroristic attacks, and other books on the same theme. Chris Bird also offers speaking engagements and a training course for applicants for a License to Carry, as required by Texas laws. Submission Guidelines: NA.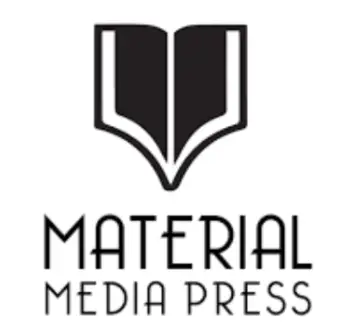 Material Media Press is a boutique book publisher in San Antonio, TX, that believes in treating all authors with dignity and fairness. They see writers as not just mere clients, but partners in providing joy and excitement to the reading public through well-written pieces of literature. Besides producing books in print, they also make audiobooks, including meditative ones. They also purvey music CDs and teaching materials for Christian leadership. At present, they already published titles in various genres, including educational books, inspirational literature, and Christian history. Submission Guidelines: NA.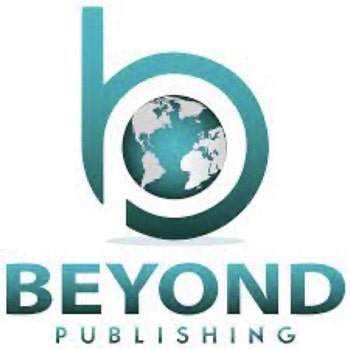 Beyond Publishing is a traditional publisher that brings so much more to the table to help writers turn into not just published authors, but bestselling authors. They have several offices in Texas, including one in San Antonio, making them highly accessible to writers in the Lone Star State. They focus on providing all the services that authors need to reach out to a wide audience. It includes editorial services, book production in various formats, book launch assistance, and language translations, so your book can tap the international market. Submission Guidelines.

Alpha Book Publisher is a full-service publishing company that operates in various states and cities, including San Antonio, TX. They provide a range of services that can be customized according to whatever book genre you want to publish, whether it be about businesses, action & adventure, biography, romance, fantasy, world history, culture, science fiction, humor, novella, etc. Their services include ghostwriting, editing, graphic design & illustration, marketing & media promotion, and distribution. Pretty much everything a writer needs. They can help turn your manuscript into a print or digital media format and sell it through their online bookstore and other channels. Submission Guidelines: NA, refer to their Publishing Plans.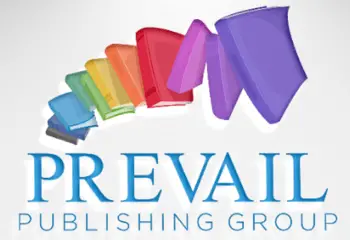 Prevail Publishing Group was established in San Antonio, TX by bestselling author Baseem Gregg to produce his line of children's literature that promotes diversity and inclusion, as well as minority literacy. His creations are widely read by teachers, students, and parents because of their beautiful messages, narratives, and illustrations. His books are available in print and ebook format. It includes "Deeply Rooted", "Crown & Glory", and "Wanna Hear a Song?" Submission Guidelines: NA.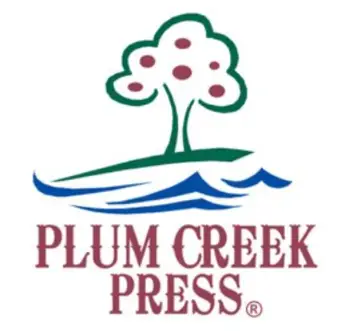 Plum Creek Press, Inc. was founded in 2006 in San Antonio, TX, and is the publisher of David Bowles' Westward Sagas historical fiction series, which is set during the Revolutionary War era. The series takes the readers on an amazing journey that starts in North Carolina and concludes in Texas in the early 19th century. The company also runs a blog that discusses things related to the novel series. Submission Guidelines: NA.
Final Thoughts
San Antonio, TX is home to a vibrant and diverse publishing scene, with several top book publishers making their mark in the industry. These publishers have carved out their niches and established themselves as reputable and influential players in the literary world, providing readers with a diverse range of captivating and meaningful books. If this list of book publishers cannot provide solutions to your publishing needs, you can expand your scope outside the city. The Lone Star State is home to a lot of book publishers that can turn your manuscript into print or ebook. There are UNT Press, Henery Press, Black Rose Writing, Prufrock Press, and dozens of others in the business.
Rafal Reyzer
Hey there, welcome to my blog! I'm a full-time blogger, educator, digital marketer, freelance writer, editor and content manager with 10+ years of experience. I started RafalReyzer.com to provide you with great tools and strategies you can use to achieve freedom from 9 to 5 through online creativity. My site is a one-stop-shop for freelance writers, bloggers, publishers, content enthusiasts who want to be independent, earn more money and create beautiful things. Feel free to
learn more about me here.