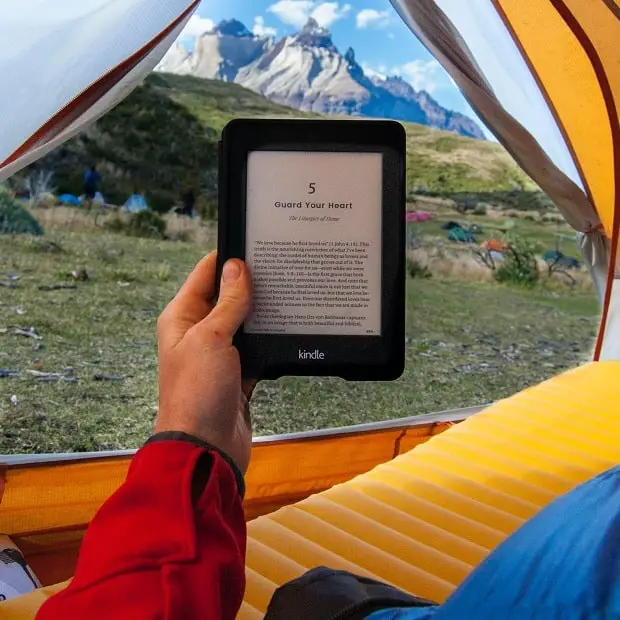 In today's digital whirlwind, chunky books have given way to sleek screens.
Across the globe, readers are swapping hefty tomes for electronic devices. The rise of e-readers, especially the likes of Kindle, has brought digital formats, such as ePub, to the forefront. Its wide compatibility with diverse gadgets has only cemented its favored status. Queries like "Where to buy ePub books?" have become the norm. Eager for your next literary escape? Just hop online, snag an ePub from the recommended sites below, and dive in.
Where to buy ePub books? Here are some of the best websites: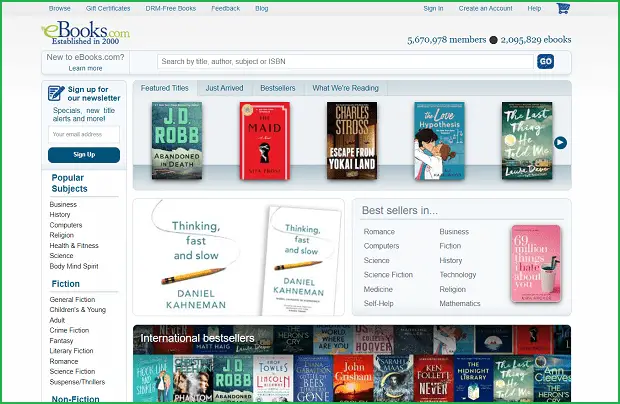 eBooks.com has been around for over 20 years, making it one of the oldest sites that sell ePub books. It has significantly grown over the years, with its site spanning servers across many countries, making it one of the largest online sellers of ebooks as well. You can browse through their range of titles and read at your own pace on their website. This is great if you take light reading breaks while working online. You also have the option to download eBooks to your mobile device. eBooks.com only sells books in PDF and ePub formats. Some of its popular subjects include computers, history, business, and science. You can even sign up for their online newsletter by subscribing to their mailing list.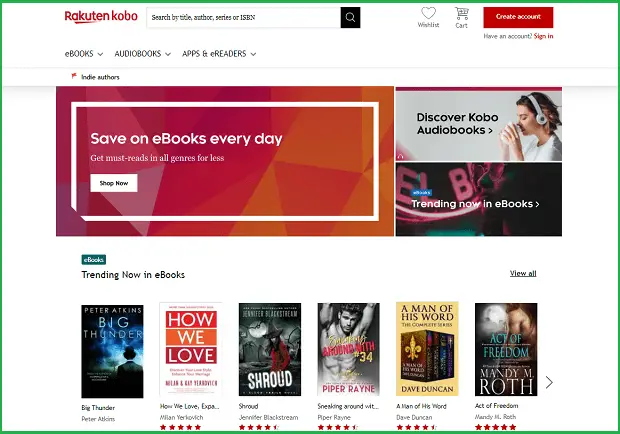 If you are wondering where to buy ePub books from, look no further. Kobo is probably one of the best online bookstores. It has over five million titles up for sale. Kobo also produces its e-reader models. The books on their site are available in fiction and non-fiction across many genres. Its powerful recommendation algorithms have hooked many readers to its site. The more books you download and read, the greater the personalization. They have a great initiative called 'Kobo Writing Life Program.' It is a platform where budding writers can post their titles. Kobo's app is designed for Android, Windows, and iOS devices. You can read many fun ePub titles by subscribing to their services.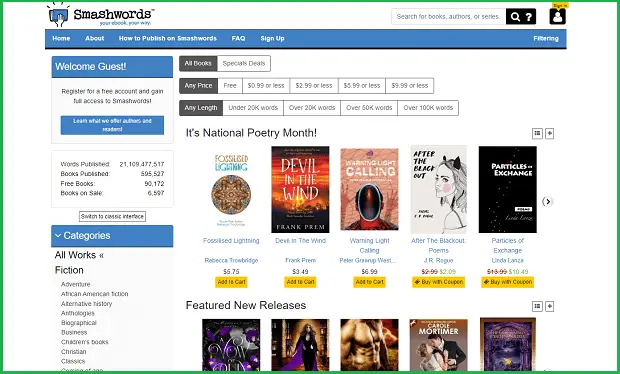 Smashwords has over 5,000,000 books in its collection. It is an exemplary site that supports young writers by giving them a platform to publish their books for free. This symbiotic relationship they have with budding authors makes them the largest distributor of independent titles in the world. 70,000 of which are available for free. In return, the writers get the chance to pitch to larger libraries and retailers. Smashwords offers many formats for download like PDF, MOBI, and of course, ePub. The filters offered by Smashwords are pretty interesting, too. You can filter by the type of content, i.e., screenplays, poetry, plays, and essays. You can also filter content based on word count, e.g., over 50,000 words. All you need to do is sign up and start reading!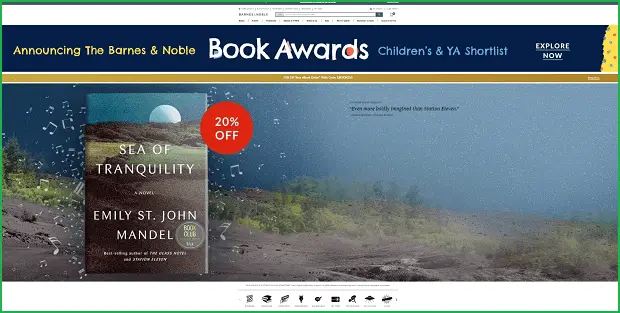 Most people who have an interest in books across the globe have heard of this great bookstore. They have around 600 physical stores all over the United States. Even their eBook website is one of the world's largest. They have over 2 million free books and 3 million paid ones to download. Barnes & Noble also produces the NOOK e-reader. This is one of the best alternatives and largest competitors for Kindle. Their books come in the ePub format, which can slightly be a hurdle if you use a Kindle that requires conversion to another format. The process requires that the Barnes & Noble DRM is removed first before you can finally read the newly formatted book on your Kindle.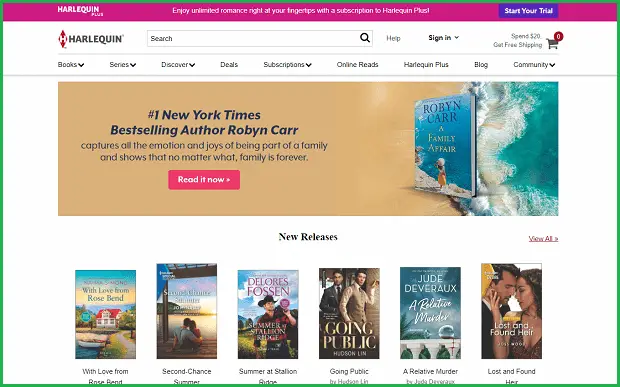 The largest publisher of romantic books, Harlequin, has been providing reading enjoyment for many generations of women the world over for many years now. This publisher is also a part of the HarperCollins family. You can buy and read eBooks with Harlequin's built-in e-reader. They also give you the option of downloading the book to your mobile device. One of Harlequin's most famous books in the romance genre is the Mills & Boon collection. By the mid-1990s they began branching out into other genres, such as suspense, thrillers, paranormal novels, and small-town drama book series. Each month, Harlequin publishes around 100 new titles.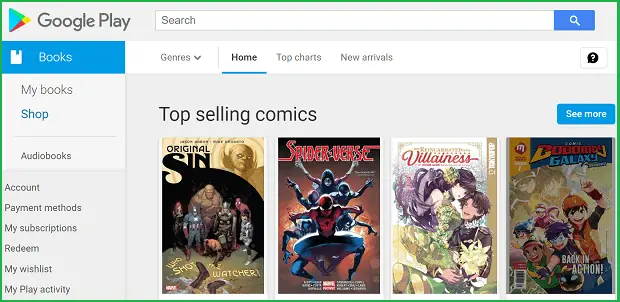 This app is from the Google Suite and is great for reading ePub books. It is readily accessible on most Android phones. The Google Play store has around five million books. You can directly purchase these titles and download them onto your device. Once downloaded, you can read them directly using the App. All the books in the Play Store are in ePub or PDF formats. Kindle users can read the PDF formats without a hitch. But, if DRM restrictions are enabled by the publisher, you can remove them using Calibre. This app is totally in sync with other Google services on Android devices. There is the read-aloud option, too, if you want to listen to the book instead. The Google Play Books app also has audiobooks in its collection.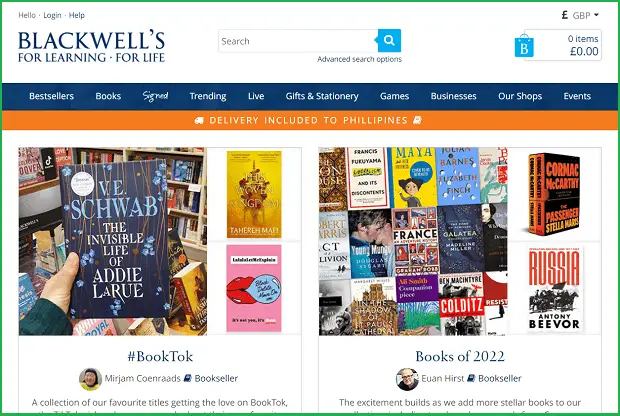 Opening its doors in 1879, Blackwell's is one of the oldest bookstores in the world. It's recognized as one of the leading publishers of academic books. There is a wide range of titles available in social science, economics, theater, business, religion, travel, music, and many more. Sadly, the original seller of books in the UK, Waterstones, no longer has an eBook store. But no worries. Blackwell's site offers a great alternative to Amazon for book buyers in the UK. They have a limited but splendid collection of eBooks. Their non-fiction section comes highly recommended. Blackwell's even has a Games and gifts section in its online store. You can even buy signed copies there as well.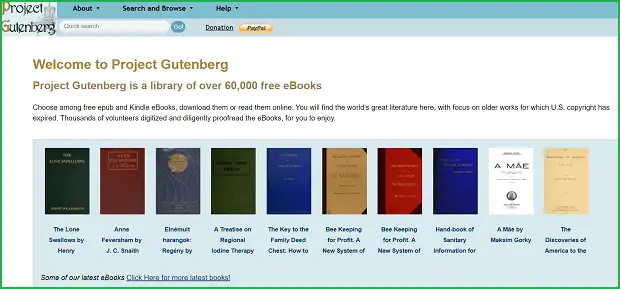 It is one of the most famous eBook sites in the world, especially among students. Project Gutenberg has come a long way since its humble start. This site started with the original intent of digitizing cultural books from different countries. Since then, it has branched out into different genres and currently has a vast collection of 46,000 books ranging across many topics. All of these are available in ePub format. Project Gutenberg also hosts several classics in its collection. This is because most of its titles are a part of the public domain. It also offers a lot of textbooks for college and high school students for free.
Conclusion
If you are looking to gift your friends their favorite e-book and wondering where to buy ePub books from, look no further. These online bookstores own a wonderful collection of books in different genres. Many of them even offer generous discounts. So, check out each one of them before finalizing your decision on which site to subscribe to. Next up, you may want to explore a comprehensive guide to publishing companies.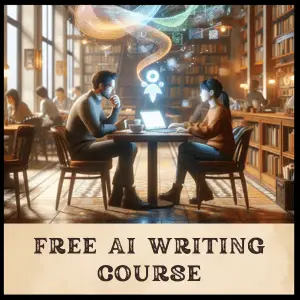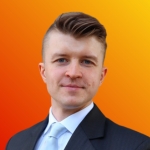 Rafal Reyzer
Hey there, welcome to my blog! I'm a full-time blogger, educator, digital marketer, freelance writer, editor, and content manager with 10+ years of experience. I started RafalReyzer.com to provide you with great tools and strategies you can use to become a proficient writer and achieve freedom through online creativity. My site is a one-stop shop for freelance writers, bloggers, publishers, and content enthusiasts who want to be independent, earn more money, and create beautiful things. Dive into my journey here, and don't miss out on my free 60-minute AI writing online course.