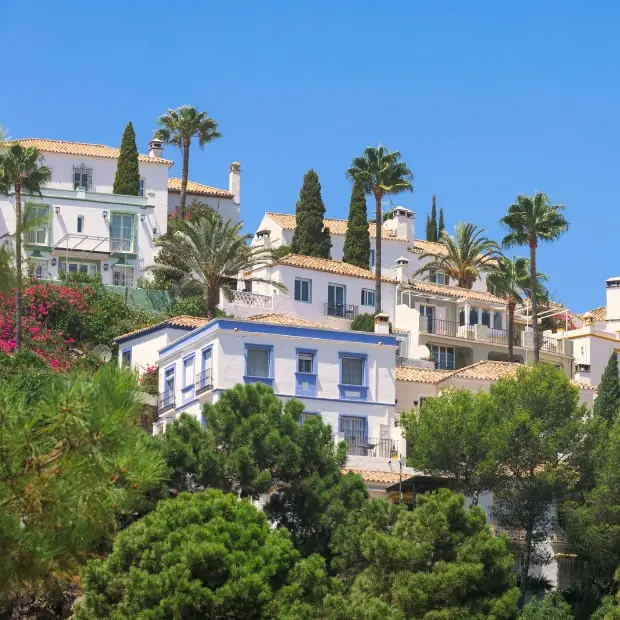 The cozy and luxurious Costa del Sol is in the south of Spain.
It is a beautiful region that offers outstanding experiences for locals and tourists alike. It brings together the best luxury resort towns from all over the state. The streets of tiny villages and larger metropolitan areas offer stunning scenery and amazing panoramic views from the windows. The coastal area has beaches with the cleanest sand and azure blue sea waters, warm all year long. Considering its best characteristics, buying villas in Costa del Sol for expats appears highly desirable, as well as profitable. In this article, we'll discuss what areas of Costa del Sol are suitable for real estate purchases and what attracts foreigners to the destination.
About Costa del Sol in Spain
Costa del Sol is a territory with a mild climate and comfortable weather conditions all year round. The destination features developed infrastructure and favorable living conditions. During the tourist season, the population increases almost five times. Each town is brimming with visitors from all over the world, and amazing festivals and nightlife activities take place. That is why in recent years, the Spanish real estate market has seen a serious increase in demand for the purchase of local property among foreigners. The following features characterize the south of Spain:
calmness and tranquility in cities;
elite resorts in a European country;
good ecology and absence of polluting infrastructure;
abundance of restaurants, supermarkets, and entertainment opportunities;
high quality of life;
rich historical heritage;
reasonable prices on elite real estate;
high-quality sports and recreation amenities
In addition, most local real estate is considered elite. Its value does not go down even in times of economic crisis, which means guaranteed preservation of investments. Therefore, real estate in Costa del Sol Spain enjoys great demand.
Buy vs. Rent Real Estate in Costa del Sol
If you are a tourist who comes to the resort only once, there is no need for real estate purchase. Rent is a more suitable variant. However, this is not always the case, especially if your trips are frequent or you plan to move to Spain for a longer period. More recently in Spain, a stricter control of the market of tourist rentals has been introduced, therefore, in this industry, there are certain restrictions. Here, the opportunity to buy your own home has more advantages:
the process of collecting the necessary documentation is simplified;
the possibility of a temporary stay for a vacation or permanent residence in the state;
a way to increase profits by renting the facility for short or long-term rental to other tourists during their absence.
Cities in Costa del Sol For Real Estate Investments:
Marbella
Marbella is a popular Spanish resort that offers richness and luxury, a unique atmosphere, astounding architecture, and an impressive historical heritage. Millionaires from various countries and foreign celebrities highly appreciate this area. To maintain the title of the luxury resort, the real estate prices in Marbella are quite high. They correspond to the quality of the construction projects. It's a great destination to consider if you want to mingle with the wealthiest people from all over Europe.
Sotogrande
Sotogrande hosts multiple sports tournaments. There are many training fields and sites for sports people and amateurs. The convenient location with constant Atlantic winds is perfect for sailing. Fans of polo and sailing will fall in love with the area. The real estate market here features expensive villas that offer good rental opportunities. The purchase of a villa for permanent residence maybe not be a good idea, but it is profitable as a long-term investment.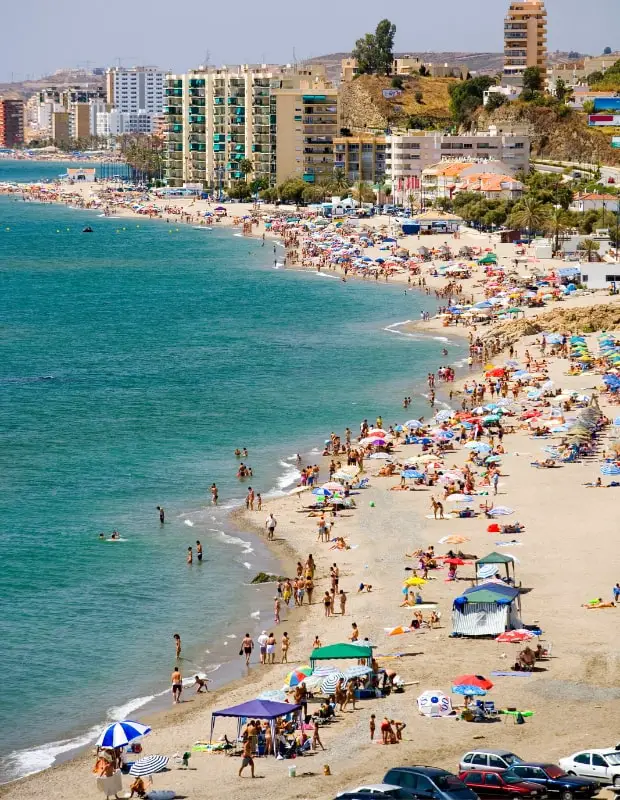 Estepona
Estepona is a relatively big city, but it's also comfortable, calm, and well-maintained. It is the capital of internal and external tourism in the Andalusian region. Locals and French, Italian, English, and other foreigners value the area. It is a suitable place for a permanent stay and for renting your property out. You may enjoy plenty of shops, restaurants, entertainment opportunities, museums and parks. Many historical attractions are located here as well.
Fuengirola
Fuengirola is one of the best representatives of how successfully the price may be combined with outstanding quality. Here, wide beautiful beaches are next to many hotels, bars, restaurants, and stores. Fuengirola also has a sports port with over 200 anchorages. It features clean, picturesque beaches, developed infrastructure, and many interesting attractions, many of which date back to the Middle Ages.
Selection of real estate in Costa del Sol
On the south coast, everyone will find a feature that is sure to please them. And owning a comfortable home will eliminate the need to worry about a place to stay. The official website Spain-Real.The estate provides a wide selection of exclusive housing units in the area. Affordable prices, trusted developers, and professional real estate agencies are the guarantee of successful deals and positive experiences. Next up, you may want to explore a list of the top Spanish book publishing companies.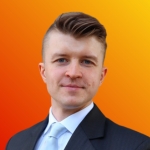 Rafal Reyzer
Hey there, welcome to my blog! I'm a full-time blogger, educator, digital marketer, freelance writer, editor and content manager with 10+ years of experience. I started RafalReyzer.com to provide you with great tools and strategies you can use to achieve freedom from 9 to 5 through online creativity. My site is a one-stop-shop for freelance writers, bloggers, publishers, content enthusiasts who want to be independent, earn more money and create beautiful things. Feel free to learn more about me here.