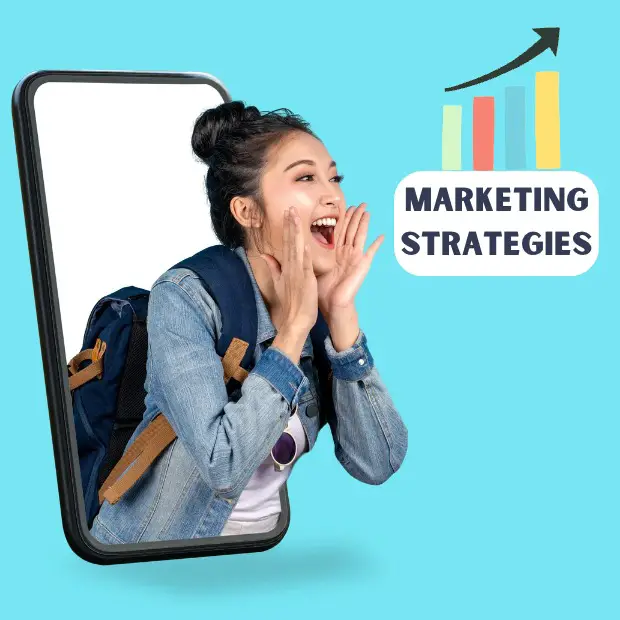 So you are about to graduate from college and join the workforce. While it's exciting, it must also feel rather terrifying, especially if you have zero experience in marketing.
Whether you're a marketing major hoping to make a splash in your field, or a freelancer who wants to build a personal brand and promote a new product or service, knowing the ins and outs of marketing and advertising is crucial. To help you get started, I've gathered some of the best marketing strategies you should start experimenting with. Read on to learn about the tools that will help you succeed after graduation.
Top marketing strategies you can implement right now:
Content Marketing (Text, Audio, Video)
For most young people, academic writing is by far the biggest stressor and one of the most tedious and time-consuming tasks. Because of these reasons, many students prefer to ask somebody for online paper writing services to avoid such tasks as much as possible. But writing skills are crucial in many industries, especially marketing. Content has always been one of the most powerful tools in advertising, so you should learn how to produce it at scale. Having enough content firepower provides companies with a strategic opportunity to connect with their prospects and customers in a meaningful and effective way. Content helps generate awareness and tell a story, which can boost conversions by as much as 30%, as revealed by Search Engine Watch. Lastly, good content helps build authority and get perceived as an expert in your field. These days, the most popular and effective strategy is content writing. This involves writing unique and SEO-optimized content for a company's website, blog, guest posting purposes, social media, and email newsletters. To leverage this approach, you want to hone your writing skills. Everything that you see in the media world was born because someone came up with a powerful script.
Here are the major forms of content you should learn how to produce:
Blog posts
Infographics
Podcasts
Short-form videos
Long-form videos
Social media posts
Research papers
Social Media Marketing
As of 2023, a whopping 93% of marketers are already actively using social media in their jobs. This advertising channel has recently overtaken paid search, with its 25% year-over-year growth and an overall size exceeding $137 billion. These numbers clearly show that various social media platforms are now the most influential channels for building visibility, increasing brand awareness, driving traffic, and growing sales. So this is a major strategy that you want to master to future-proof your career. To use social media for advertising, I recommend spending more time there to understand how businesses leverage these platforms to achieve their goals. Discover different available options for getting in front of your target audiences. Social media marketing resources can be invaluable assets as you delve into this dynamic field. Numerous online courses, blogs, and eBooks offer comprehensive insights into the latest trends, best practices, and strategies for effective social media campaigns. Make use of these resources to stay updated and refine your skills, allowing you to harness the full potential of social media marketing and stay ahead in the competitive landscape.
Currently, the most trending channels include:
Instagram
TikTok
YouTube
Facebook
Twitter
LinkedIn
Pinterest
Snapchat
Study each of these platforms by setting up accounts and installing mobile apps to understand how they work. Also, discover what purposes they serve in the marketing funnel. For example, LinkedIn is the best one for building a personal brand or promoting B2B companies, whereas Instagram works great for B2C brands. Study how social media analytics and paid advertising work. All this knowledge will help you excel in the field of marketing as a fresh graduate.
Search Engine Optimization
Also known as simply SEO, this is one more strategy that works wonders these days. Now, there is no secret that most consumer research is done online. Whether a user wants to learn or buy something, they hop on search engines and look it up by typing keywords into the search box. By optimizing your content for SEO, you boost the chances of ranking higher and make your content more visible to potential customers. As an aspiring marketer, you have to know how to use this to your benefit not only on Google but a variety of platforms, including YouTube and TikTok. While SEO is a very broad field, there are a few tactics that will help you get started.
These include:
Content marketing
Local SEO
Link building
Technical SEO
Optimizing websites for user experience
Side speed optimization
There are other types of optimization worth mastering, such as enterprise SEO and international SEO. If you want to excel in search engine optimization, you also have to master the art of customer research. Every solid strategy begins with identifying your target audiences and collecting more data on them to understand how to hook them. Then follows keyword research. Keywords are the search phrases that consumers use to find content and products they need. Thus, optimizing your content with the right keywords is the way to go. Once you understand SEO and learn to use it to your benefit, it will become one of the most practical weapons in your marketing arsenal. After all, SEO improves visibility and ranking, drives more traffic, and even expands sales. So this is indeed one strategy that every aspiring professional should know and use.
Emails and Newsletters
For fresh graduates, this must sound like something archaic. However, some of these age-old tactics like email or even direct mail have been around for decades, they still work great. Studies reveal that nearly 90% of marketers rely on email as their primary channel for lead generation and sales enablement. According to the latest data, the number of email users across the world is projected to hit 4.37 billion this year, which is a 2.7% increase from 2022. With so many users, email offers you a unique opportunity to reach out to more people with your campaigns and content, making it one more strategy worth mastering right now.
To use this in your future career, you need to learn how to:
Build email lists and make users subscribe to them
How to use these lists to collect and analyze prospects' and customers' data
How to use email marketing automation
How to engage and convert prospects via email, etc.
In short, you need to learn how to write effective emails and newsletters that convert. That's one more area where your solid writing skills will come in handy, so start honing them ASAP. If you are still in college, consider turning to professional paper writing services to delegate your current assignments and save time. Then use it to hone your email marketing knowledge and skills.
Bottom Line
Marketing has always been a rather all-encompassing and ever-green field. It plays a huge role in the professional and business landscape. But it also changes rapidly, which is why monitoring the emerging trends and the industry's best practices is the only way to achieve success in this ever-changing field. If you are a fresh marketing graduate looking for ways to create an online presence to promote yourself or an aspiring marketer, now you have everything you need to succeed. The strategies from this guide are the most effective and beneficial ones today. Use them to your benefit and never stop learning new tactics.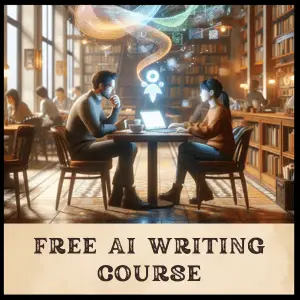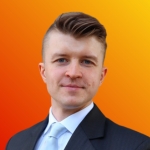 Rafal Reyzer
Hey there, welcome to my blog! I'm a full-time blogger, educator, digital marketer, freelance writer, editor, and content manager with 10+ years of experience. I started RafalReyzer.com to provide you with great tools and strategies you can use to become a proficient writer and achieve freedom through online creativity. My site is a one-stop shop for freelance writers, bloggers, publishers, and content enthusiasts who want to be independent, earn more money, and create beautiful things. Dive into my journey here, and don't miss out on my free 60-minute AI writing online course.