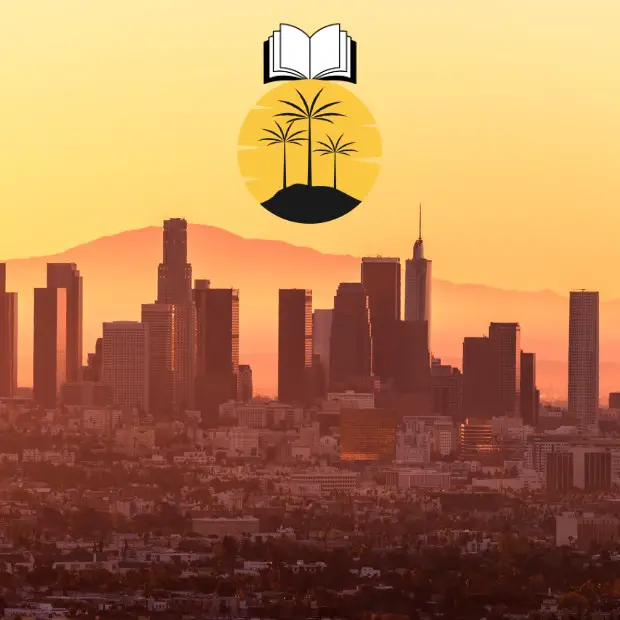 Welcome to LA, the city of dreams, where silver screens share space with ink-stained pages, creating a captivating symphony of creativity.
Beyond the glamorous glitz of its renowned film industry, LA holds a treasure trove of literary wonders. A pulsating heart within a vibrant tapestry of authors, writers, and publishers, its array of book publishing companies breathes life into California's rich literary lineage. In this piece, you're about to take a journey through the vibrant publishing labyrinth of the City of Angels.
Here are the best book publishers in Los Angeles, CA: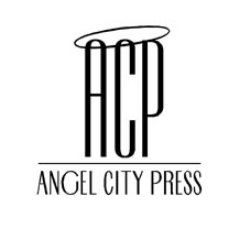 Angel City Press is a leading independent publisher of books about the cultural history of Southern California. Focusing on regional and local narratives, they have released many award-winning nonfiction titles that capture the essence of LA. Their commitment to producing high-quality content and publishing beautiful print has made them a staple in the city's literary scene. Angel City Press publishes image-rich books and ebooks on subjects such as art, architecture, investigative journalism, Hollywood tales, travel destinations, and many others. Submission Guidelines.

Rare Bird Books is an independent book publisher in Los Angeles, CA that embraces diverse voices and unconventional literary pieces. Established in 2010, the company has since published hundreds of books in print (paperback and hardcover), ebooks, audiobooks, and limited edition formats. Rare Bird Books boasts an impressive catalog that includes literary fiction, non-fiction, poetry collections, and other works by both emerging and established authors. They cover topics such as music, theater, art, politics, environment, sex, LGBTQ, photography, children's books, and many others. Submission Guidelines: NA, you can course your inquiries through the contact page on their website.

Red Hen Press is an independent publishing house founded by Dr. Kate Gale and Mark Cull in 1994. It is dedicated to supporting emerging and underrepresented voices, promoting literacy, and acknowledging the California native people that originally inhabited the Los Angeles region such as the Tongva and Kizh. Red Hen Press and its several imprints, such as Boreal Books, Pighog Press, and Arktoi Books, have won numerous awards and accolades for their contributions to the literary world. The press continues to produce narrative fiction, poetry, and nonfiction titles that challenge, educate, and inspire present and future generations. Submission Guidelines.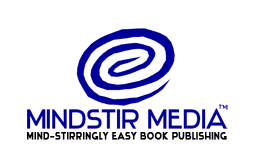 Mindstir Media is a reputable self-publishing company with 3 offices in the US, including one in West Hollywood, LA. They provide a range of services to support authors in bringing their books to life in various trade formats, such as hardcover, paperback, e-books, and audiobooks. Mindstir Media offers personalized packages that may include ghostwriting, editing, design, marketing, and distribution. Kevin Harrington, one of the original sharks in the hit reality show Shark Tank is one of the satisfied customers of Mindstir Media. Submission Guidelines: NA, but you can book a free consultation with them.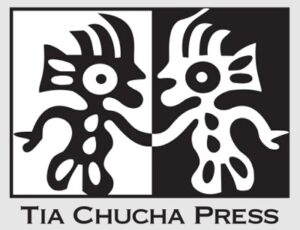 Tia Chucha Press is a distinguished cross-cultural book publisher that specializes in poetry and literary works that explore the Latinx experience. Founded by renowned poet Luis J. Rodriguez in 1989, it has since risen to greater heights and become the publishing arm of the non-profit Guild Complex Literary Arts Center in Chicago. Tia Chucha Press has gained recognition for its commitment to social justice and its dedication to producing impactful works of literature, that include award-winning and bestselling anthologies, poetry collections, and chapbooks. Submission Guidelines.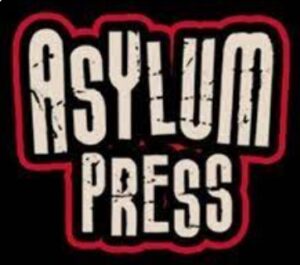 Asylum Press is an independent comic book publishing company known for its unique and edgy approach to storytelling. Founded in 1999 by publisher Frank Forte, the press has become a prominent player in the comic book industry, focusing on horror, science fiction, graphic novels, and dark humor genres. Asylum Press continues to provide a platform for talented writers and artists. It has released a diverse range of titles, including "Chopper," a series centered around a vigilante biker with a sinister secret, and "Farmhouse," a horror tale set in a small, secluded town plagued by supernatural occurrences. Submission Guidelines.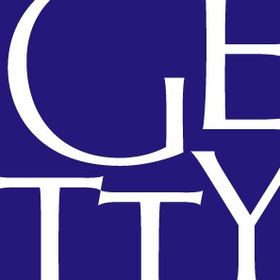 Getty Publications is the publishing arm of the J. Paul Getty Trust, a cultural and philanthropic organization dedicated to the preservation of American artistic and cultural heritage. It is renowned for its high-quality and authoritative books on visual art, architecture, photography, conservation, and cultural history. The primary mission of Getty Publications is to disseminate knowledge and advance understanding of the visual arts to a global audience. The publications cover a wide range of topics, including scholarly research, exhibition catalogs, educational resources, and general interest books. Submission Guidelines: NA, here's the link for submitting book proposals.
Unnamed Press is an independent press in Los Angeles, CA, with a global focus. They publish fiction and narrative nonfiction titles that transcend borders and explore themes of identity, migration, and social justice. With a commitment to promoting international literature, Unnamed Press has garnered critical acclaim and a devoted readership. They have a sister company in North Carolina called Phoneme Media, an American non-profit press and film production company. Their books are distributed by Publishers Group West, one of the most reputable book distributors in the country. Submission Guidelines: NA, book proposals, and queries can be sent to info@unnamedpress.com.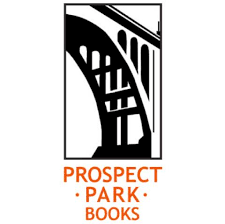 Prospect Park Books is one of the imprints of Turner Publishing, named by Bookmarket.com as one of the top 101 independent publishing companies in the US. Prospect Park Books is located in LA County and proudly celebrates SoCal's unique culture and chronicle. The press publishes a variety of genres, including memoirs, cookbooks, mystery thrillers, travelogues, art & culture, fiction, and anthologies. Many of which reflect the collective Californian psyche, ideals, and experiences. Submission Guidelines.

TSEHAI Publishers specializes in producing high-quality books that promote African and Ethiopian literature, history, and culture. With a strong commitment to preserving and sharing the rich heritage of Africa, the company publishes works that celebrate the continent's voices, traditions, and experiences. Their catalog includes a diverse range of genres, including fiction, nonfiction, poetry, academic research, and children's literature. TSEHAI Publishers actively seek out manuscripts that explore social justice, cultural identity, and historical narratives. Submission Guidelines.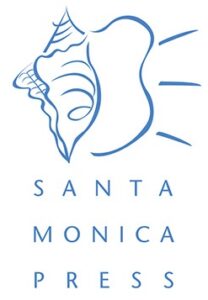 Santa Monica Press is one of the leading book publishing companies on the West Coast. They gain a lot of public attention and multimedia coverage due to the literary excellence of their published works. Many of them celebrate the historical and cultural heritage of the Golden State, particularly the LA region. Santa Monica Press's catalog teems with well-researched titles in various genres that capture the essence of California. It includes film, theater & TV, pop culture, sports, humor, music, travel, social sciences, young adult fiction, and young adult narrative nonfiction. Authors can submit manuscripts directly or through a literary agent. Submission Guidelines.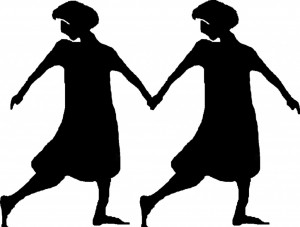 Arktoi Books is an imprint of Red Hen Press focusing on promoting and amplifying the voices of lesbian writers. They produce a diverse range of literary works, including fiction novels, memoirs, poetry, short story collections, and anthologies that cater to the LGBTQ+ market. The books released by Arktoi Books explore various themes related to the lesbian experience, addressing issues of identity, sexuality, love, relationships, and personal growth. They are big on supporting diversity, contributing to the wider LGBTQ+ literary canon, and fostering understanding and empathy. Submission Guidelines.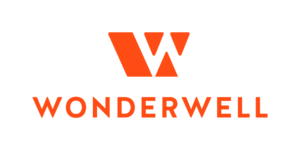 Wonderwell Press is a hybrid publisher that aims to pave the way for writers to gain access to the intricate world of book publication. They provide all pertinent services for successfully turning manuscripts into print, audiobooks, or ebooks, such as ghostwriting, proofreading, editing, formatting, printing, brand strategizing, marketing, and distribution. Wonderwell Press collaborates with authors who bring a wealth of knowledge and expertise in areas such as business, technology, leadership, self-help, psychology, personal development, health & fitness, and other nonfiction titles. Submission Guidelines: NA, fill up the submission form on their website.

TOKYOPOP is a prominent publication specializing in the production of manga, graphic novels, and other related media. Founded in 1997, TOKYOPOP played a pivotal role in introducing and popularizing Japanese manga in the English-speaking world. TOKYOPOP's catalog encompasses diverse genres, including action, romance, fantasy, science fiction, horror, and more. The company also produces films, animation, YouTube videos, and J-pop merchandise. They also host an online community for manga and anime enthusiasts. Submission Guidelines: NA, send your inquiry using their contact page.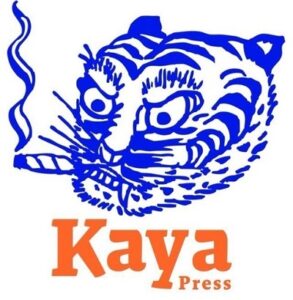 Kaya Press is a nonprofit publisher under the auspices of the University of Southern California that specializes in Asian and Pacific Islander diasporic literature. They publish works that challenge conventional narratives and explore the complexities of identity, history, culture, and sense of belongingness. Kaya Press is dedicated to amplifying underrepresented voices and fostering cross-cultural understanding. They are publishing works and bringing to market film memoirs, noir fiction, avant-garde art, experimental poetry, and other award-winning literary masterpieces. Submission Guidelines

Waterton Publishing Co. is an independent publisher of books, magazines, and ebooks. They have offices in Los Angeles, CA, and Englewood, CO, and offer printing and digital media design, book content development, editing & printing, and other services to help authors bring their literary ideas to life. Waterton produces books that fall under the categories of literary fiction, young adult fiction, travel, biography, poetry, essays, and children's books. They also recently ventured into documentary and feature film production. Submission Guidelines.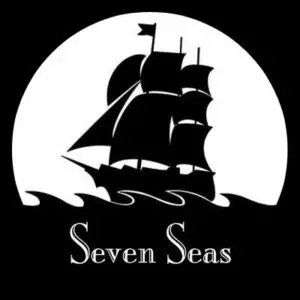 Seven Seas Entertainment specializes in the localization and distribution of manga, and light novels, which are prose novels that often feature illustrations and are popular in Japan. Their books and ebooks made a significant impact on the manga and anime industry by making them more accessible to English-speaking readers. SSE's catalog covers fantasy, romance, science fiction, comedy, and other genres that appeal to a wide range of interests and demographics. They have an extensive lineup of licensed titles that provide an immersive and culturally rich experience. Submission Guidelines: NA, visit their job page if you're interested in working for them.

Gold Line Press and Ricochet Editions are two notable publishing imprints under the auspices of USC David & Dana Dornsife College of Letters, Arts & Sciences. They publish exceptional works of poetry, fiction, and non-fiction. Both imprints are committed to discovering and showcasing emerging voices in literature. Gold Line Press hosts annual contests in various genres, providing opportunities for talented writers to have their work published and gain recognition. Ricochet Editions, on the other hand, has annual calls for submissions that authors should look out for. Submission Guidelines (Ricochet Editions).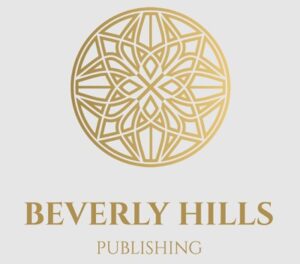 Beverly Hills Publishing is a fully integrated publishing, branding, and marketing firm. It helps industry leaders, executives, influencers, and independent authors reach their targeted mainstream audience and build their personal brands through high-quality literary works. BHP offers a comprehensive range of publishing services, including editing, design, brand positioning, distribution, and marketing. They specialize in producing nonfiction books and ebooks that cover topics such as business, self-help, leadership, investing, corporate social responsibility, real estate, investment, and other related subjects. Submission Guidelines: NA, check out their services page instead.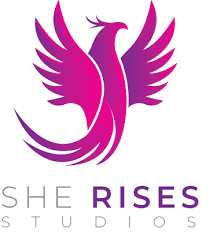 She Rises Studios is more than just a book publishing house but a full-service multi-digital marketing studio. It is founded by a mother-and-daughter team, and unlike other publishers, they empower and educate women from all walks of life, not just the authors. She Rises Studios produces printed and digital books written by women in various genres and topics. It includes self-help, psychology, healing, business, life hacks, children's literature, and many others. They also produce and host podcasts, TV shows, retreats, seminars, and other events. Submission Guidelines
Final Thoughts
Los Angeles, a city renowned for its creative energy, boasts a vibrant and diverse publishing scene. The 20 book publishers in Los Angeles that we featured here have played crucial roles in shaping the literary landscape of the city and the Golden State as a whole. Their commitment to championing diverse voices, promoting social justice, and producing high-quality literature has contributed to the city's rich cultural fabric. Most of them accept manuscripts directly from authors, while others would require you to get a literary agent. Whether you're a reader or an aspiring author, exploring the works published by these companies is a gateway to discovering the myriad of stories and perspectives that make Los Angeles a literary capital.
Rafal Reyzer
Hey there, welcome to my blog! I'm a full-time blogger, educator, digital marketer, freelance writer, editor and content manager with 10+ years of experience. I started RafalReyzer.com to provide you with great tools and strategies you can use to achieve freedom from 9 to 5 through online creativity. My site is a one-stop-shop for freelance writers, bloggers, publishers, content enthusiasts who want to be independent, earn more money and create beautiful things. Feel free to
learn more about me here.