Southern California has long been a nerve center for creativity and innovation, and its book publishing industry is no exception.
Home to a diverse range of publishing houses, this region composed of 10 counties including Los Angeles, San Diego, Ventura, and Orange County, has nurtured countless authors and brought captivating stories to readers worldwide. In this article, we will delve into the top book publishers in Southern California, showcasing their unique contributions to the literary world.
Here are the best book publishing companies in Southern California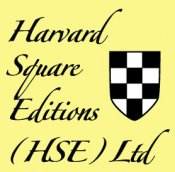 Harvard Square Editions is an offshoot of the Harvard Alumni Association Group Harvard Writers and Publishers. It was founded in Hollywood, CA, with the mission of discovering and promoting exceptional literary fiction and non-fiction that challenge the status quo and provoke thought. They provide a platform for both emerging and established authors and welcome submissions of manuscripts from both local and international sources. Their books cover a wide range of subjects such as environmental, political, social, and spiritual. They also publish science fiction and fantasy with utopian or dystopian themes. Submission Guidelines.
Prospect Park Books is an imprint of Turner Publishing Co., one of the most highly recognized publishing houses in the USA. It is located in the vibrant city of Altadena in Los Angeles, CA. Besides publishing fiction and non-fiction titles, they also print gorgeous and high-quality journals, diaries, and sketchbooks. Prospect Park Books brings together a diverse selection of interesting literary works that span a spectrum of genres and topics. From whimsical children's books and dynamic graphic novels to riveting horror and historical fiction, their catalog aims to cater to a broad audience. They delve into the culinary world with cookbooks, explore the everyday with trade books, and tap into the allure of real-life narratives with true crime series. Their publishing repertoire truly embodies their commitment to a multifaceted literary landscape. Submission Guidelines.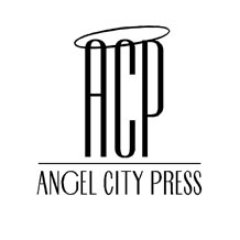 Embodying the spirit and diversity of Southern California, Angel City Press has carved a niche for itself as a leading book publisher in Los Angeles, CA. The press cherishes SoCal's vibrant history, culture, and diversity, making it a go-to publisher for high-quality books that honor and celebrate the region's distinct heritage. The company specializes in producing meticulously researched and beautifully crafted books that explore subjects such as film history, art, architecture, West and American folklore, and popular culture. They often feature striking photography, archival images, and engaging storytelling that captivate readers and transport them to different eras and places. Submission Guidelines.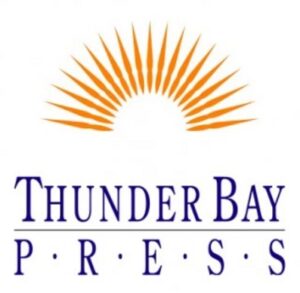 Thunder Bay Press is a publishing imprint based in San Diego, California, that celebrates creativity and feeds hobbyists' artistic pursuits. Their books bridge the gap between fantasy and the real world. Where else can you find cookbooks filled with Elven recipes from Lord of the Rings or crochet guides and patterns inspired by Star Wars? They offer a diverse range of titles across various genres, from beautifully illustrated children's books and cookbooks to engaging puzzles and reference guides, to coloring books for adults. Their publications cater to readers of all ages and interests. Submission Guidelines: NA, but you can contact them for any inquiries you may have.

Red Hen Press is an esteemed independent publishing house known for its commitment to promoting literacy and nurturing diverse literary voices. It is based in Pasadena, CA, and was founded in 1994 by poet and educator Dr. Kate Gale and Mark E. Cull, a passionate supporter of the arts. Red Hen Press has gained recognition for its exceptional poetry collections, literary and historical fiction, memoirs, and essay collections. Their catalog encompasses a diverse range of genres and voices, reflecting the rich tapestry of human experiences. The company has several imprints that include Boreal Books, Pighog Press, and Canis Major Books. Submission Guidelines.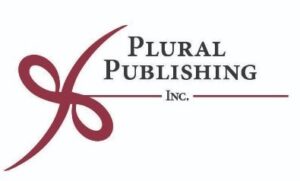 San Diego-based Plural Publishing stands as a global powerhouse in the realm of educational publishing, with additional international footholds in Australia, the UK, and India. Their publishing focus is uniquely specialized, zeroing in on areas such as speech-language pathology, audiology, and related disciplines. As one of the world's premier publishers in these niche fields, Plural Publishing offers an extensive portfolio of reference books, hands-on workbooks, comprehensive manuals, and multimedia products. Their expertise extends to special education, deaf education, occupational therapy, and even into the realms of head and neck surgery, voice, and singing. With a clear commitment to these specialized areas, Plural Publishing continues to be an essential resource for professionals and students alike. They cater to the needs of SPED students, medical professionals, field researchers, professors, parents, and those who are pursuing higher education in related fields. Submission Guidelines.
Portable Press is one of the most dynamic book publishers in San Diego, CA, known for its innovative and entertaining books. Their popular series, such as Uncle John's Bathroom Reader and Totally Awesome Book series, have become beloved by readers worldwide. Portable Press specializes in creating books that cater to readers' diverse interests, spanning topics like history, trivia, bizarre stories, mind-boggling records, humor, popular culture, and more. Their publications are designed to be portable, making them perfect companions for travel, leisure reading, or even bathroom breaks. Submission Guidelines: NA, you can send your queries through their contact page.

Based in Los Angeles, CA, Unnamed Press is a trailblazing independent publishing house. It has earned its distinguished reputation by bringing diverse and thought-provoking books to the fore, an approach that has garnered recognition from prestigious organizations such as The New York Times, Los Angeles Times, The Los Angeles Review of Books, and The Guardian. Named for its mission to spotlight the voiceless and underrepresented, Unnamed Press houses a diverse array of literary works. Their eclectic catalog extends from gripping fiction and evocative poetry to insightful essays. A deep dive into their collection reveals an exploration of various cultural experiences, a keen examination of social issues, and a catalyst for vital discussions. With its daring approach, Unnamed Press continues to amplify unique narratives and stimulate intellectual discourse. Submission Guidelines.
Chemical Publishing Company is a book publisher based in Palm Springs, Los Angeles County, CA, that specializes in providing educational resources and reference materials to academics, scientists, engineers, doctors, researchers, and students. The company offers a diverse range of books, journals, and reference materials for modern industries, particularly in the fields of water treatment and technology, cosmeticology, chemical engineering, industrial engineering, material science, and green technology. They are authored by renowned field experts and scholars, ensuring accurate and reliable information. Submission Guidelines.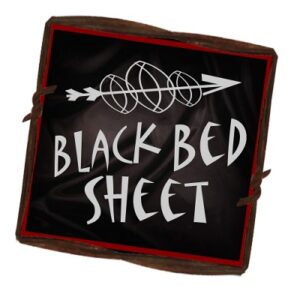 Black Bed Sheet Books is a small press that specializes in publishing a wide range of dark fiction genres, including horror, science fiction, graphic novels, fantasy, and supernatural thrillers. They have cultivated a reputation for curating a catalog that pushes boundaries and challenges conventional storytelling. They provide a platform for talented authors and artists exploring the realms of speculative fiction. Their services include copy editing, cover art and graphic designs, marketing, printing, and distribution through online and brick-and-mortar bookstores. They also have an impressive lineup of digital books. Submission Guidelines.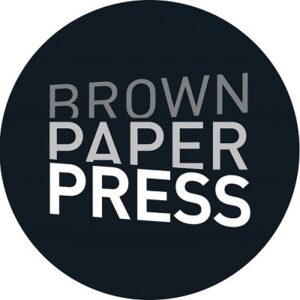 Tucked away in the heart of Long Beach, Los Angeles, CA, Brown Paper Press is a boutique publishing house known for its cultivation of innovative and award-winning books. It prides itself on being a literary avenue where radical ideas meet insightful perspectives. With a concentrated emphasis on narrative nonfiction and creative nonfiction genres, Brown Paper Press deftly balances being socially relevant with a commitment to unique storytelling. Readers can look forward to a stimulating literary journey, as each title carries a promise of fresh insights and thought-provoking ideas. The company is dedicated to promoting voices that are often underrepresented in mainstream publishing. They actively seek out stories that explore social issues, cultural diversity, personal journeys, and inspiring narratives that challenge the status quo. Submission Guidelines: NA, contact info@brownpaperpress.com for all inquiries.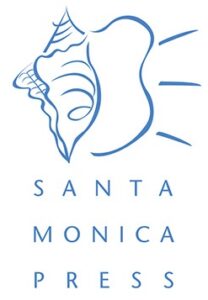 Santa Monica Press has almost three decades of sterling track record in the book publishing industry. Located in Santa Monica, CA, they made a name for publishing regional titles from the Golden State, on top of other award-winning and bestselling nonfiction works. The company has curated a catalog that encompasses a wide range of topics, including biography, art, film, music, history, sports, travel, and pop culture. They recently launched the Santa Monica Press Teen, an imprint for dedicated writers for young adults, particularly in the historical fiction genre. Submission Guidelines.

Oakland, CA-based New Harbinger Publications is a distinguished independent publisher, known for its psychology, self-help, and personal growth literature for the past 50 years. Collaborating with renowned experts, they provide evidence-based, practical resources on mental health and well-being, covering topics like anxiety, depression, mindfulness, and more. Their commitment lies in supporting readers on their mental health journey. Submission Guidelines.
Pauline Books and Media is one of the highly known book publishers of spiritual books, CDs, DVDs, and digital media in English, Spanish, and Portuguese. It is headquartered in Culver City, CA, with a dozen other satellite offices in the US and Canada. It was founded by the Daughters of St. Paul, an international religious congregation. With a commitment to serving the Catholic community and beyond, Pauline Books and Media offers a wide range of titles, including religious literature, spiritual classics, children's books, Bibles, prayer guides, and resources for catechesis. Their main mission is to spread the Gospel message through contemporary and engaging means. Submission Guidelines.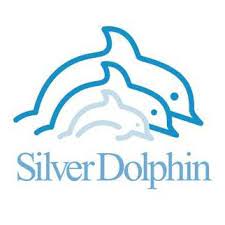 Silver Dolphin Books specializes in creating engaging and educational books and learning materials that inspire children to read. Based in San Diego, CA, the company has established itself as a trusted source of high-quality children's literature that combines creativity, learning, and interactive elements. Silver Dolphin Books offers a wide range of titles that span various genres and age groups. From board books and picture books for toddlers to activity books and interactive learning sets for older children, their catalog provides enriching content and interactive elements such as flaps, pop-ups, and puzzles, creating an immersive reading experience. Submission Guidelines: NA, you can fill up the contact form on their website for inquiries.
ProStar Publications is one of the few independent publishers that specialize in nautical books and publications. It is headquartered in Inglewood, CA in Los Angeles County, and is one of the largest and most trusted sources of educational and reference materials for sailing professionals and enthusiasts. They started publishing books over three decades ago, and have produced references on all sailing routes in the U.S., local and international navigation rules, tide & tidal current tables, and other related literature with a strong environmental message. All of these are approved by the U.S. Coast Guard and comply with international nautical standards. Submission Guidelines: NA, you can course your inquiries through their contact form.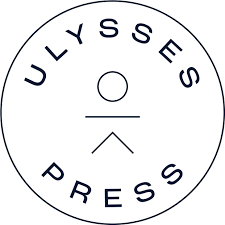 Ulysses Press was once hailed as one of the fastest-growing independent book publishing companies by Publishers Weekly. It has offices in New York and California, covering coast-to-coast literary territories, and is known for its diverse range of books covering an array of topics. Their published works include narrative nonfiction genres, including lifestyle, self-help, wellness, cooking, pop culture, health& fitness, and more. They reflect a wide array of interests and passions, catering to readers seeking engaging and informative books across different areas of their lives. Submission Guidelines.

MSI Press is an award-winning small press that made its mark in the literary world with its commitment to publishing insightful and transformative books. It is based in Hollister, CA, where it continues to publish works that promote personal growth, mental health, spirituality, and overall well-being. The company actively seeks out authors who offer unique perspectives, expertise, and transformative insights. They aim to provide readers with practical tools, inspiration, and guidance to navigate life's challenges by producing self-help, memoirs, psychology, spirituality, and philosophy books. Submission Guidelines.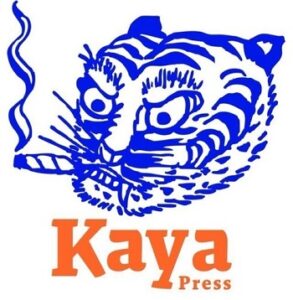 Kaya Press is a leading publisher of contemporary Asian and Asian American literature in Los Angeles, CA. By amplifying marginalized and underrepresented voices, they contribute to a more comprehensive understanding of Asian and Pacific Islander cultures and experiences. They publish innovative and insightful works of contemporary fiction, narrative non-fiction, experimental poetry, and other literature that push boundaries and challenge conventions. The company garnered multiple awards for its published works including avant-garde art, noir fiction, and performance pieces. Submission Guidelines.
Rare Bird Lit is one of the most distinguished book publishers in Los Angeles, CA. Besides producing hardcover and paperback books, they also purvey vinyl audiobooks, ebooks, compilations, EPs, and music records, making them an influential force in the media and publishing industry. Rare Bird Lit embraces diversity and actively seeks out works that challenge conventions, spanning various genres including literary fiction, non-fiction, poetry, memoirs, and more. Their catalog boasts a curated selection of books that captivate readers with their compelling narratives, innovative storytelling, and literary craftsmanship. Unfortunately, they don't accept unsolicited manuscripts. Nevertheless, you can still send an inquiry through their contact form.

Chimayo Press is an independent educational publisher in Los Angeles, CA, that produces advanced learning resources for English as a Second Language (ESL) courses. They have an amazing array of textbooks and reference books for English learners and teachers in various countries. What they are most known for is their Compelling Conversations series which helps learners become more comfortable communicating in the English language. They are available in different learning levels and situations, including for higher education, workplace, job interviews, and casual everyday conversations. Submission Guidelines: NA, just course any inquiry using their contact form.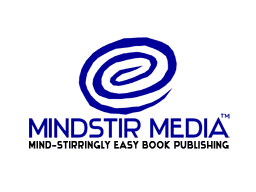 MindStir Media is a reputable self-publishing company with offices in Portsmouth, NH, New York, NY, Boston, MA, and Los Angeles, CA. Known for its comprehensive and personalized approach to assisting authors in bringing their books to life, MindStir Media has established itself as a reliable and supportive partner for writers. MindStir Media offers a range of services that guide authors through every step of the publishing journey, from ghostwriting to manuscript editing, cover design, printing, marketing, media promotion, and distribution. They provide individualized attention and tailor their services to meet the specific needs and goals of each author. Submission Guidelines: NA, book a free consultation instead.
Hailing from Cologne, Germany, Taschen has earned a global reputation and established itself in Los Angeles, becoming a key player in the American publishing landscape. Celebrated for its striking, intellectually stimulating books, Taschen delivers superior quality across a spectrum of topics, from art and architecture to pop culture and fashion. Each publication is a testament to their commitment to fine print, meticulous detailing, and luxuriously crafted packaging. Submission Guidelines: NA, check out their career page instead.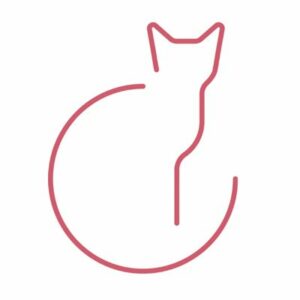 Two Lines Press is an award-winning press in San Francisco, California that focuses on literature in translation. It is the publishing arm of The Center for The Art of Translation, that helps underrepresented voices, particularly foreign poets and prose writers, reach mainstream English-speaking audiences. They offer a curated selection of thought-provoking and engaging books that span various genres, including fiction, poetry, essays, and more. Their publications showcase the works of talented authors, often introducing readers to literary traditions and perspectives they may not have encountered otherwise. Submission Guidelines: NA, but they are open to collaborations, just email them at partnerships@catranslation.org

Carnation Books is an independent publishing house based in San Jose, CA, that focuses on amplifying queer voices and stories. They publish titles in various genres, including romance, mystery, anthologies, and speculative fiction, providing representation and inclusivity for the LGBTQIA+ community. The company has also recently launched Wildflowers, an imprint that specifically produces erotica novels. Its first offering is a BDSM M/M romance by Ruby Zorich, entitled Rendezvous. Submission Guidelines
Final Thoughts
Southern California is more than just about glitz and glamor as reflected in posh places like Beverly Hills and Hollywood. It is also more than just about exciting and astounding ocean views such as what you see in Huntington Beach or Newport Beach. The region is also a hotbed for writers who like to make their mark in book publishing as it is home to some of the most dynamic and progressive publishing houses in the world. We know that we are barely scratching the surface in naming just 25 of them. The point is, whether you are a first-time or seasoned author, SoCal has enough book publishing companies that can help turn your book dream into reality.
Rafal Reyzer
Hey there, welcome to my blog! I'm a full-time blogger, educator, digital marketer, freelance writer, editor and content manager with 10+ years of experience. I started RafalReyzer.com to provide you with great tools and strategies you can use to achieve freedom from 9 to 5 through online creativity. My site is a one-stop-shop for freelance writers, bloggers, publishers, content enthusiasts who want to be independent, earn more money and create beautiful things. Feel free to
learn more about me here.