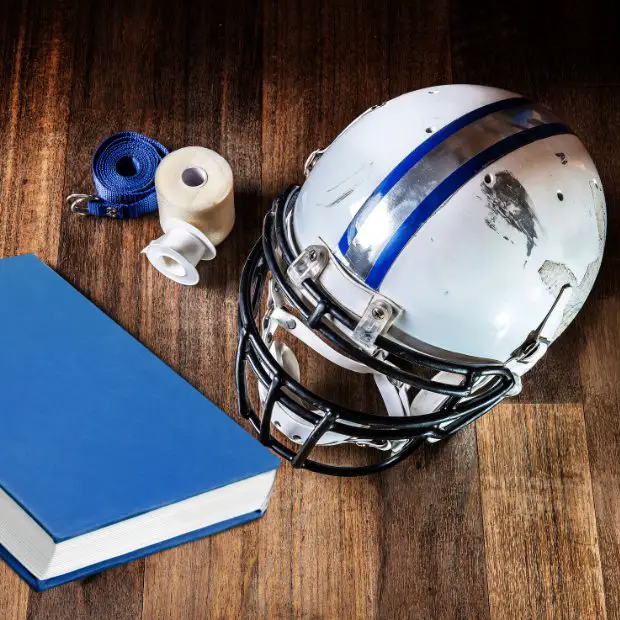 Sports publishing companies play a vital role in providing athletes, coaches, and sports enthusiasts with captivating and informative content.
Sports publishing houses offer a variety of ways to experience the exciting world of sports, including books, magazines, online platforms, and multimedia resources. For aspiring writers who are passionate about sports, working with well-known sports publications is a goal they hope to achieve. In this article, we have compiled a list of the best sports publishing companies that are actively seeking submissions. These publishers are committed to discovering new talent, promoting unique perspectives, and showcasing the finest sports literature. Whether you have an inspiring story of perseverance, a deep understanding of sports history, or an interest in uncovering the strategies behind athletic victories, read on to learn more about the avenues that can turn your sports writing dreams into reality.
Here are the top sports publishing companies that accept manuscripts:

HarperCollins Publishers is recognized as one of the world's leading companies in English-language publishing. It was established in 1817 through the merger of Harper & Row and Collins Publishers. Headquartered in New York City, HarperCollins boasts an extensive operational hub as a subsidiary of News Corp, a global media and information services conglomerate. HarperCollins has established itself as a premier purveyor of books and other literature in various genres and topics, including sports & fitness. The expanse of their offerings includes sports-related books, spanning a diverse array of sports, athletes, and enthralling sporting events. HarperCollins has published biographies and autobiographies of renowned athletes from various sports disciplines. They also curated books that explore the essence of iconic sporting events like the Olympics, World Cups, Super Bowls, major championships, and title bouts. Submission guidelines.

Sports Publication is an independent book publisher located in New Delhi, India. It is one of India's largest book publishers and distributors, well known for physical education, sports, yoga, and competitive examination books. Sports Publications began its production journey more than thirty years ago. With over 4,000 well-acclaimed titles, the company delivers quality content at reasonable prices with competitive royalties and aggressive marketing. With decades of publishing experience, the company possesses an innate understanding of the evolving requirements of authors, librarians, and book distribution partners. With an unwavering commitment to excellence, they constantly push the boundaries to deliver unparalleled products and services. Submission guidelines.

Stackpole Books is an independent publishing company based in Mechanicsburg, Pennsylvania, USA. Founded in the 1920s by the Stackpole family, the press has established itself as a reputable publisher specializing in a diverse range of subjects, including extreme sports, outdoor adventures, military history, crafts, nature, and regional interests. The company's publishing program focuses on providing practical and informative books that cater to outdoor enthusiasts, hobbyists, history buffs, and those interested in regional topics. Stackpole Books has adapted to the digital age by expanding its offerings to include e-books and digital publications. This allows readers to access their titles conveniently on various electronic devices. Despite embracing digital formats, they continue to value the traditional print medium, producing beautifully designed and well-crafted physical books that appeal to collectors and enthusiasts. Submission guidelines.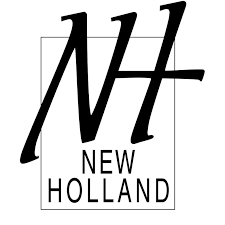 New Holland Publishers operates in New South Wales, Australia. Since its inception in 1991, the company has carved a niche producing nonfiction literature spanning an array of subjects, from sports, nature, travel, gardening, cooking, self-help narratives, true crime accounts, lifestyle, memoirs, history, and short story collections for children. They have published titles like "The Happy Runner" by David Rouche and Megan Rouche, MD, "Hockey Goaltending" by Eli Wilson and Brian van Vliet, "Thinking Volleyball" by Mike Hebert, and several other titles. The company produces high-quality books that educate, inspire, and entertain readers. They accept unsolicited manuscripts and book proposals. Just make sure you review their comprehensive set of guidelines before sending your manuscript. Submission guidelines.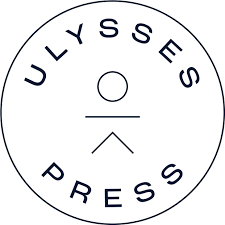 Ulysses Press is an independent publishing company in Berkeley, California, USA. Founded in 1983, the press focuses on publishing a diverse range of books across various genres, including sports, foreign language, lifestyle, wellness, pop culture, cooking, parenting, relationships, and self-help books. Some of their sports titles include "Rising Above the Madness: Profiles of the Greatest NCAA Basketball Coaches of All Time" by Laura Amato, and "Growth Mindset for Athletes, Coaches and Trainers" by Jennifer Purdie. With a mission to inspire and inform readers, they publish books that provide practical knowledge, insightful perspectives, and helpful guidance. They strive to deliver content that empowers individuals to lead healthier, more fulfilling lives and navigate the challenges of modern society. Submission guidelines.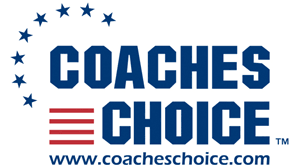 Coaches Choice is a prominent publishing company in Camanche, Iowa, USA, founded in 1997. It specializes in producing educational resources for coaches, athletes, and sports professionals. With a focus on sports coaching, skill development, and training methodologies, Coaches Choice stands as an unparalleled resource hub. Their extensive catalog encompasses a diverse array of books, DVDs, and online resources meticulously designed to bolster the growth and triumph of individuals immersed in the captivating world of sports. Coaches Choice covers an extensive repertoire that includes a wide array of athletic pursuits, ranging from football to basketball, soccer, baseball, softball, volleyball, and field and track events. Their titles encompass a variety of topics, such as coaching strategies, sports medicine, tactics, drills, player development, sports psychology, leadership, and team management. These resources are carefully crafted by experienced coaches, experts, and professionals who share their knowledge and insights to help coaches and athletes improve their skills, enhance their understanding of the game, and achieve optimal performance. Submission guidelines.

Human Kinetics is a well-known publishing house in Champaign, Illinois, USA, that specializes in books and resources related to sports, fitness, exercise science, and physical education. They provide a wide range of educational materials for athletes, coaches, educators, and fitness enthusiasts with books like "The Happy Runner" by David Rouche. This publisher offers a diverse catalog of books covering various topics, such as sports training, sports science, nutrition, exercise physiology, sports psychology, coaching techniques, sports management, and physical education curricula, ranging from baseball to wrestling. Their publications often combine scientific research, practical applications, and expert insights to provide valuable resources for professionals and enthusiasts in the sports and fitness industry. Submission guidelines.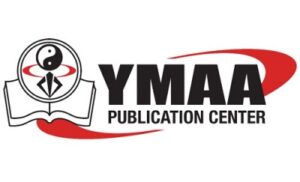 YMAA Publication Center is a renowned publishing company in Wolfeboro, New Hampshire, USA, specializing in martial arts, health, and wellness books. Established in 1984 by Dr. Yang Jwing-Ming, YMAA (Yang's Martial Arts Association) has become a prominent authority in providing high-quality educational resources for martial arts practitioners, enthusiasts, and individuals interested in holistic well-being. YMAA Publication Center publishes books that cover a wide range of Asian martial arts styles, Asian culture, sports, techniques, philosophy, history, and training methodologies. The company's extensive catalog includes works on Chinese martial arts (kung fu), Tai Chi, Qigong, meditation, health preservation, and traditional Chinese medicine. Some of their sports titles include "Krav Maga: Professional Tactics" by David Kahn, "Shaolin Long Fist Kung Fu" by Dr. Jwing-Ming Yang, and "The Protector Ethic: Morality, Virtue, and Ethics in the Martial Way" by James V. Morganelli. Submission guidelines.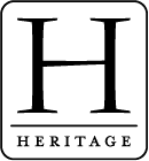 Heritage House Publishing is a Canadian publishing company that specializes in producing books that celebrate and explore Canadian sports, history, culture, and heritage. Based in Victoria, British Columbia, the book publishing company has established itself as a prominent publisher in the Great White North's literary landscape. Some of the most notable titles that came out from their presses are "From Rinks to Regiments" by Alan Livingstone MacLeod, "Lace Up" by Jean-Marie Leduc, and "Ice Warriors" by Jon C. Stott. Since its founding in 1969, Heritage House Publishing has developed a diverse catalog of books that encompass a wide range of topics related to Canada. The company's books cover subjects such as regional history, indigenous history and culture, memoirs, biographies, literary fiction, outdoor adventure, wildlife, nature, and travel. Submission guidelines.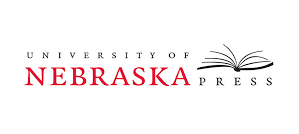 Situated in the vibrant city of Lincoln, Nebraska, USA, the esteemed University of Nebraska Press stands as a distinguished academic publishing powerhouse, intricately entwined with the illustrious University of Nebraska. Established in 1941, the press has grown to become one of the leading publishers in the fields of humanities and social sciences. While the University of Nebraska Press is primarily known for its wide range of academic publications, it also has significant contributions to the field of sports publishing. The press has produced several notable books that explore various aspects of sports, including history, culture, biography, and analysis. Through its sports publishing program, this renowned Nebraskan book publisher has produced books that cover a diverse range of sports, including baseball, basketball, football, soccer, golf, and more. Some of the noteworthy titles include, "Run to Glory and Profits: The Economic Rise of the NCAA" by John N. Singer, "The Heart of the Game: The Education of a Minor-League Ballplayer" by S.L. Price, and "The Golden Age of College Tennis: 1968-1981" by David A. Benjamin. Submission guidelines.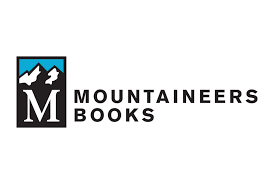 Mountaineers Books is an independent book publisher specializing in outdoor and adventure literature, with a particular focus on mountaineering, hiking, climbing, and wilderness exploration. Founded in 1960, the company established itself as a leading provider of educational and inspiring resources for outdoor fans like the book, "Rock Climbing Anchors: A Comprehensive Guide" by Topher Donahue and Craig Luebben. Their catalog includes guidebooks, memoirs, instructional manuals, photography collections, natural history books, and narratives of epic adventures. These books encompass topics such as mountaineering techniques, route descriptions, outdoor skills, safety guidelines, environmental conservation, and personal accounts of expeditions and exploration. Submission guidelines.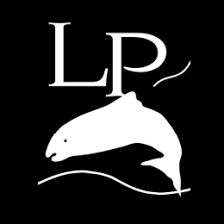 Lyons Press is a respected publishing company founded by Nick Lyons in 1984, who described it as a lifestyle publication for "responsible outdoor sport". It is one of the several imprints of Globe Pequot. The press focuses on a diverse range of non-fiction books, covering subjects such as nature, outdoor activities, sports, history, biography, memoirs, and more. They have developed a strong reputation for their selection of books that cater to various interests and hobbies. Their books encompass topics such as hiking, camping, wildlife, environmental conservation, natural history, and exploration of different ecosystems. Some of their books about sports include "The 50 Greatest Players in New York Giants History" by Robert W. Cohen, and "Mastering the Marathon" by Don Fink. While they are not actively accepting unsolicited submissions, you can still send a query letter via email to their editorial team. Submission guidelines.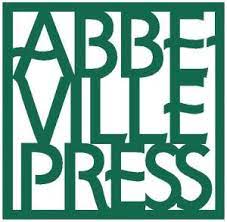 Abbeville Press is a prominent independent publishing company based in New York City. Established in 1977, the press has built a reputation for producing high-quality art books and illustrated publications. With a focus on visual arts, architecture, photography, design, and lifestyle, Abbeville Press offers a diverse range of titles that showcase artistic excellence and celebrate cultural heritage. While they are not specializing in sports publishing, their books often feature beautiful illustrations, captivating narratives, and informative content that intersect with sports themes, such as artbooks showcasing sports-related artwork or illustrated sports histories. Submission guidelines.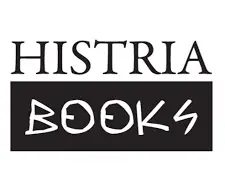 Histria Books is an independent publishing company based in Las Vegas, Nevada, United States. Founded in 2003, Histria Books specializes in publishing scholarly and trade books that cover a wide range of historical topics and disciplines. Histria Books is dedicated to promoting historical knowledge and understanding through its publications. The company's catalog includes works in areas such as ancient history, sports history, medieval history, modern history, military history, biographies, memoirs, and historical fiction. This publisher aims to provide readers with well-researched, engaging, and informative books that contribute to the exploration and appreciation of various historical periods and events. The publishers work closely with authors to ensure a smooth publishing process. Submission guidelines.

Firefly Books is a Canadian publishing company based in Richmond Hill, Ontario. With its inception dating back to 1977, the company has blossomed into a prominent independent publisher in North America, specializing in top-tier nonfiction books. Their sports category of nonfiction titles includes books like "A Paddler's Guide to Algonquin Park" by Kevin Callan, " Anatomy of Cycling: A Trainer's Guide to Cycling" by Jennifer Laurita, and "Skateboarding Skills: Everything a New Rider Needs to Know" by Ryan Stutt. Firefly Books is also known for its diverse catalog, which includes titles on topics such as nature, science, wildlife, gardening, cooking, art, photography, lifestyle, politics, business, health, and reference books. The company aims to provide readers with engaging, informative, and visually appealing publications that cater to a variety of interests and age groups. Submission guidelines.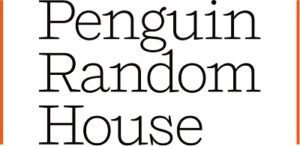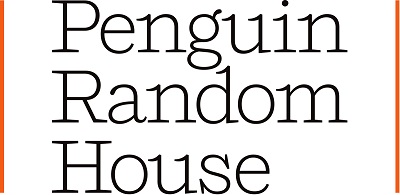 Penguin Random House is one of the world's largest and most renowned publishing companies. It was formed in 2013 through the merger of Penguin Books and Random House, bringing together a rich history and a vast catalog of titles. Headquartered in New York City, Penguin Random House operates as a subsidiary of Bertelsmann, a multinational media conglomerate. The company takes pride in its comprehensive publishing program that spans an extensive range of genres, including both fiction and non-fiction to enchanting children's books, cookbooks, politics, self-help guides, literary fiction, young adult novels, memoirs, poetry, and much more. Some of their sports titles for kids include Little Kids First Big Book of Sports by James Buckley, Jr. and Bizzy Bear: Snow Sports by Benji Davies. Submission guidelines.

Sports Publishing is an imprint of Skyhorse Publishing that specializes in producing a wide range of sports-related books and publications. With a focus on engaging sports enthusiasts, athletes, and fans, the company offers diverse titles covering various sports, athletes, businesses, events, sports history books, and related topics. Sports Publishing LLC captures the high-octane excitement of the world of sports through books that cater to the different interests of sports fans everywhere. This includes memoirs and biographies of renowned athletes, offering readers insights into their lives, careers, and achievements. They also cover historical accounts of iconic sporting events, allowing readers to delve into the rich history and memorable moments that have shaped the sports landscape. One great example of their published works in this category is Todd Ehrlich and Gary Myers' "The 20 Greatest Moments in New York Sports History." Submission guidelines.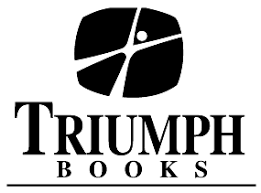 Triumph Books is a leading sports publishing company in Chicago, Illinois, USA. Founded in 1989, the company has established itself as an authoritative voice in the field of sports literature, with a focus on producing engaging and informative titles. Triumph Books offers a diverse range of sports literature, presenting a collection of publications that delve into a rich tapestry of athletic pursuits. They focus on covering every aspect of professional and amateur sports leagues in baseball, football, basketball, soccer, hockey, golf, etc. Their catalog includes various types of books, such as biographies, business, memoirs, histories, team-specific books, coaching guides, and instructional manuals. With a commitment to capturing the spirit of sports, the company collaborates with renowned authors, fans, athletes, journalists, and experts in their respective fields. Submission guidelines.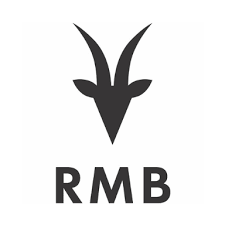 Rocky Mountain Books is a Canadian publishing company that specializes in producing guidebooks for hikers, climbers, and skiers. Based in Victoria, British Columbia, Rocky Mountain Books has been in operation since 1979. Working with professional authors and experts in their fields, they publish 20 to 30 non-fiction titles every year relating to mountain culture, sports, travel, and outdoor lifestyle. It includes award-winning memoirs and biographies of athletes, adventurers, explorers, mountaineers, naturalists, and activists. The company also focuses on publishing books that explore various aspects of the Rocky Mountains, including their natural beauty, wildlife, history, geology, and outdoor recreation opportunities. These books often feature stunning photography and provide in-depth information about the region's diverse ecosystems, unique flora and fauna, and notable landmarks. Submission guidelines.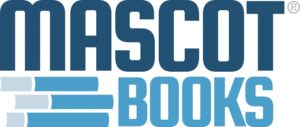 Mascot Books is an independent sports publishing house based in Herndon, Virginia, USA. Founded in 2003 by Naren Aryal, the company has made a name for itself as a leading provider of custom publishing services for authors. The primary focus of Mascot Books is to assist authors in bringing their stories to life, particularly in genres spanning sports, literary fiction, children's books, politics, true crime, self-help, young adult fiction, and non-fiction. The company collaborates closely with authors to curate personalized publishing experiences with a comprehensive suite of services that encompasses editing, design, printing, distribution, and marketing. Submission guidelines.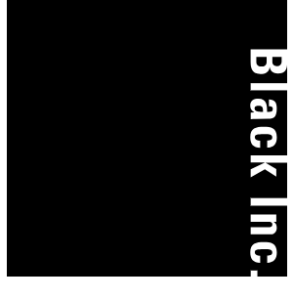 Black Inc. is an Australian publishing company that focuses on producing high-quality non-fiction literature. Founded in 2000 by Chris Feik and Morry Schwartz, the company has become renowned for its commitment to publishing thought-provoking and intellectually stimulating works across a wide range of subjects. They have an ever-growing sports category that includes "The Voice", a memoir of legendary Australian sports commentator Ray Warren, and "How to Look Like a Dancer (Without Being One)" by Alida Belair, which hypothesizes that classically-trained dancers would make the best all-rounder athletes. Black Inc. Books covers a vast expanse of literary genres including sports, politics, history, current affairs, science, memoirs that unravel personal narratives, biographies, insightful essays, and social commentary. Submission guidelines.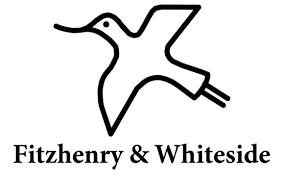 Fitzhenry & Whiteside Limited is a well-established Canadian publishing company with a rich history in the industry. Founded in 1966, the company has become a respected name in Canadian publishing, known for its diverse range of books covering various genres and subjects including sports. Headquartered in Markham, Ontario, Fitzhenry & Whiteside publishes books in areas such as sports, children's books, fiction, non-fiction, poetry, business, short stories for children, politics, young adult fiction, history, education, and more. Some of their sports books include "Profiles in Sports Courage" by Ken Rappoport, and "Who's Who in Canadian Sports" by Bob Ferguson. Submission guidelines.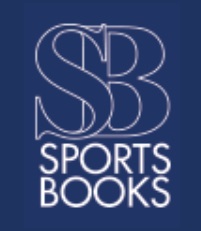 Sports Books Ltd is a British publishing company that offers a wide range of titles covering various sports disciplines, including football, basketball, tennis, cricket, golf, and more. The company takes pride in curating a diverse collection of books that cater to sports enthusiasts, athletes, coaches, and fans alike. Their inventory includes books on sports history, biographies of renowned athletes, instructional guides, analysis and strategy books, and other sports-related literature. Sports Books Ltd aims to maintain a high standard of quality and accuracy in the books they offer. They strive to be a trusted source for sports literature, catering to the diverse interests and preferences of their customers. The company is no longer accepting book proposals and manuscripts. Submission guidelines.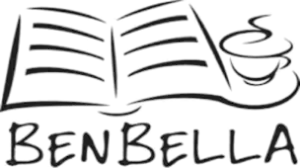 BenBella Books is an independent publishing company in Dallas, Texas. Since its founding in 2001, the company has made a name for itself for its diverse and innovative publications in the nonfiction genre including sports books like "Ali vs. Inoki" by Josh Gross, and "The Ticket: Full Disclosure" by Scott Boyter. The company's publishing philosophy revolves around releasing books that educate, inspire, entertain, and challenge readers. BenBella Books focuses on topics such as personal development, health and wellness, pop culture, young adult books, true crime, business, science, politics, and social issues. Their titles often explore current trends, offer expert advice, and present alternative perspectives. Submission guidelines.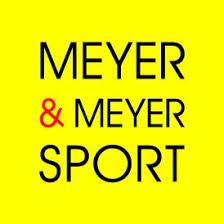 Meyer & Meyer Sport is a renowned international publishing company that specializes in sports-related books. Founded in 1984 and headquartered in Aachen, Germany, the company has established itself as a leading publisher in the field of sports literature and resources in both English and German language. Meyer & Meyer Sport publishes books covering a wide range of sports disciplines, including but not limited to football (soccer), basketball, tennis, athletics, cycling, swimming, martial arts, and team sports. Their publications encompass various genres, such as training manuals, coaching guides, fitness and conditioning books, biographies of athletes, sports science and research, sports psychology, nutrition, and sports medicine. Submission guidelines.
Final Thoughts
The world of sports publishing offers a diverse array of opportunities for both authors and enthusiasts alike. The top sports publishing companies highlighted in this article demonstrate a commitment to excellence in capturing the essence of sports through their publications. From major players with a global reach to smaller independent publishers with a niche focus to others not highlighted here like Mariah Press in South Dakota and Wilderness Press in Alabama, these companies provide platforms for sharing compelling stories, insightful analyses, and expert knowledge within the sports industry. Whatever your interest is, these publishing companies offer avenues to showcase your work and connect with a passionate community of sports enthusiasts. So, pick up your pen, polish your manuscript, and embark on an exciting journey with these esteemed sports publishing establishments.
Rafal Reyzer
Hey there, welcome to my blog! I'm a full-time blogger, educator, digital marketer, freelance writer, editor and content manager with 10+ years of experience. I started RafalReyzer.com to provide you with great tools and strategies you can use to achieve freedom from 9 to 5 through online creativity. My site is a one-stop-shop for freelance writers, bloggers, publishers, content enthusiasts who want to be independent, earn more money and create beautiful things. Feel free to
learn more about me here.