"Travel is the only thing you buy that makes you richer."
Indeed, traveling has a way of broadening our horizons and enriching our souls. As a writer, I've always found joy in encapsulating the essence of my travels – the breathtaking views, exhilarating adventures, delectable flavors, and memorable encounters. If your heart races at the intersection of travel and storytelling, then a career as a freelance travel writer awaits. Here's a roadmap to get you started on this exciting journey.
10 Best Tips on How to Become a Freelance Travel Writer
As per ZipRecruiter, the average pay for a travel writer in the U.S. is $70,620 in a year! Did you know, that as a freelance travel writer, you can earn anywhere between $10 to $1000 per article? A strong reason to give travel writing a shot, don't you think? Here are a few tips on how you can get started as a freelance travel writer:
1. Find your niche
Choose the type of travel-related articles you would want to write. Do you want to write about food, nightlife, culture, art scene, adventurous experiences, or some other thing? You can write about a bit of everything, but you should specialize in one area. Choose what you are most passionate about. Also, learn about the different travel article styles and choose yours. Would you want to write reviews, listicles, opinion/reflection pieces, in-depth travel guides, roundups, or interviews/profiles? If a website or editor specializes in the same field as your chosen niche, you'll have more chances of winning well-paid projects.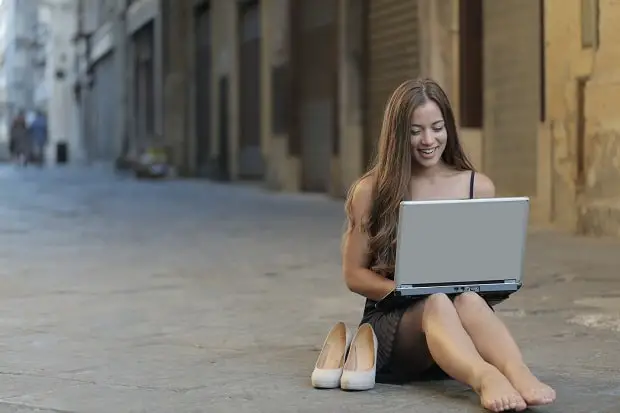 2. Market your brand
An online platform is the best way to get noticed by potential clients. Display your work through a blog or a writer's website. You can start small. For example, start your brand using Twitter or LinkedIn. Or blog about places you recently visited and talk about your experiences. You could also leverage online writing portfolio platforms like Underpinned or Journo Portfolio. Even on such platforms, you can choose your niche and write about specific categories. For example, write about must-see places from a specific region or country. Or perhaps you can specialize in presenting the most affordable hotels, inns, and other lodgings for travelers. The possibilities are limitless for establishing your brand.
3. Network with travel editors and understand their work
In every freelancing career, networking is equal to your wealth. Even with travel writing, you need to connect with travel editors to learn how they work. You'd often see editors putting out requirements for articles that they want on platforms such as Twitter or LinkedIn. No point in guessing, they're flooded with proposals. So do not be upset if you do not hear immediately. You could start maintaining a list of Twitter profiles of travel publications and editors. Then keep a daily track of what they require and what kind of tone they like to use in writing. Follow-up with editors, as they could be busy doing a host of things. This includes working with copywriters, attending editorial meetings, fixing freelance budgets, managing PR mails and pitches, etc.
4. Use social media to find projects
Signing up on social media proves to be a blessing in freelancing. You can find a lot of work by leveraging social media platforms such as Twitter, LinkedIn, or Facebook groups.
Twitter (X): As mentioned in the previous point, maintain a list of profiles you're interested in working with. Keep an eye on updates and search for relevant hashtags. For example, #freelancetravelwriter #freelancewriter #writerneeded, etc.
LinkedIn: You can use the same hashtags on LinkedIn, too. You can also connect with travel editors via this platform. Complete your profile and upload work samples.
Facebook Groups: Every industry and niche has a specific page or group on Facebook. Become a member of such pages or groups. Sometimes, you could offer advice by replying to comments and posts of fellow writers. Consider groups like Pitch Travel Write, and Travel Writers Community.
5. Sign up with travel PRs, and join travel communities and organizations
If you want to build strong relationships with travel PRs, consider joining Cision (see how-to). Joining travel organizations such as the Professional Bloggers Association NATJA and the American Society of Journalists and Authors or ASJA can also benefit you. Meet like-minded writers on online communities such as Facebook groups, or forums like Backpackers or Travel Writers Exchange. Do not miss out on local meetups local press events and journalism clubs. They will give you great exposure.
6. Register on freelance websites and subscribe to industry newsletters
The best part about most freelance websites is that you can sign up and look for work without spending a dime. Freelance-friendly platforms such as Upwork, Fiverr, Freelancer, and even LinkedIn can help you win your first client. Various sites offer jobs to freelance travel writers as well. You could consider BootsnAll, British Columbia Magazine, and GoNomad. Subscribing to travel industry newsletters will keep you updated about current market trends.
7. Take up a travel writing course
There are several travel writing courses available online that you must take to perfect your craft. Some of them are available for free while a few paid courses offer you some certification. The latter can add brownie points to your portfolio, so choose wisely. You could consider taking a course from the Travel Writers Academy. Courses offered by local community colleges can also be good options.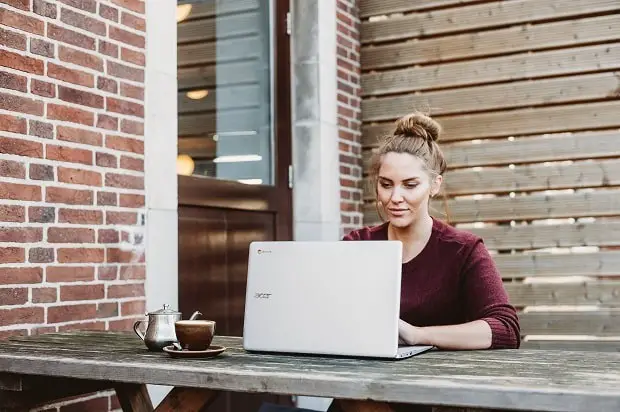 8. Decide your travel writing rates
As a beginner, you may have to start small. This means you may accept low-paying clients just to get into the game. Here's some advice: If an assignment doesn't pay substantially, accept only if the brand is reputable. Working with well-known clients can add value to your portfolio. Deciding your rate may not be easy, but there's one thing you should never do: Don't undersell yourself. The minimum acceptable rate should be at least 20 cents per word if you are writing for independent websites and blogs. For newspapers, make it 25 cents per word, 30 cents if it's for a magazine. For specialized content writing, charge at least 40 cents per word.
9. Ensure your proposals are top-notch and your pitch is impeccable
Writing engaging proposals is the most important aspect of winning clients, especially if you're a beginner. Start with an interesting and catchy subject line and then introduce yourself briefly. Next, describe your story idea with a brilliant hook line. Dive into the story outline next and see if you can also submit relevant images. Next, explain why they should select you to write the story. Tell them why you're different and how you can add value. Mention any relevant project(s) and provide your portfolio link to them. Refrain from DMing the editors or clients. Also, do not follow up with them more than twice. You don't want them to have the impression that you are desperate and annoying.
10. Think from the perspective of the reader
Rather than writing solely from your perspective, also consider your readers' points of view. Understand your audience. What would they like to know about the piece you're about to write? Are you answering their questions to satisfy their curiosity? Ensure your focus is on enhancing the reader's trip experience.
The final piece of advice:
Visit different places and write a lot, and I mean a lot! Also, became an avid reader of books by famous travel writers like Colin Thubron, Paul Theroux, and Sara Wheeler. Becoming a freelance travel writer is a promising career option. No doubt about it. So, what are you waiting for? Get started now. Next up, you may want to explore a list of the top travel book publishing companies.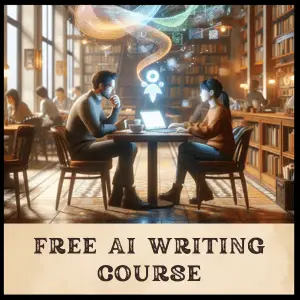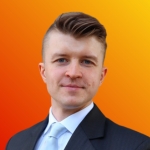 Rafal Reyzer
Hey there, welcome to my blog! I'm a full-time blogger, educator, digital marketer, freelance writer, editor, and content manager with 10+ years of experience. I started RafalReyzer.com to provide you with great tools and strategies you can use to become a proficient writer and achieve freedom through online creativity. My site is a one-stop shop for freelance writers, bloggers, publishers, and content enthusiasts who want to be independent, earn more money, and create beautiful things. Dive into my journey here, and don't miss out on my free 60-minute AI writing online course.