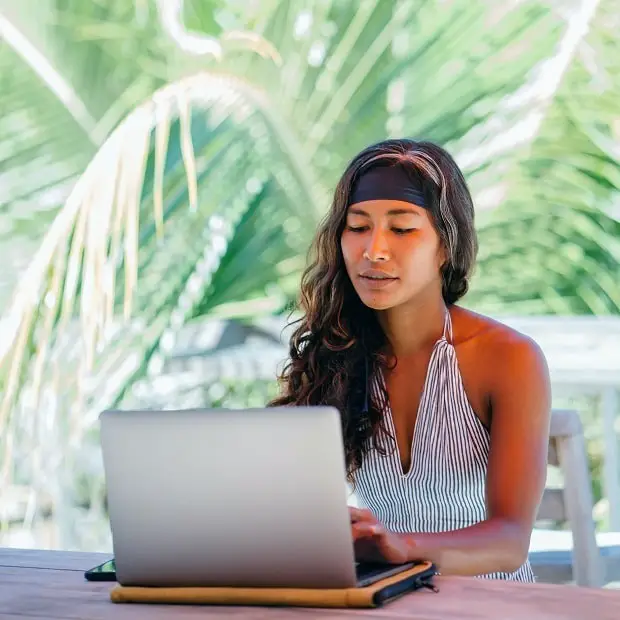 You want to be as free as a bird, don't you?
Don't you wish you could work from anywhere in the world that has an internet and a power source to charge your laptop?
Well, you could consider location independent writing as a career, or even a lifestyle as a full-fledged digital nomad. According to data from MBO Partners, there are 15.5 million digital nomads hailing from the US alone.
In this article, I will tell you how you can get started on this path to creative freedom. Let's get straight to it.
What does it mean to be location independent?
Call it "work-life freedom", or remote working, or being a digital nomad. It all means the same – location-independent working!
It practically gives you the freedom to do your job when you want, where you want, and how you want it. So cool, isn't it?
Thankfully, being a professional writer is one job that you can afford to be location-independent. As long as you have the equipment and a way with words, you can work anywhere.
You can write in the comfort of your own home, in the café across town, or even while chilling on a beach, or relaxing in a cabin in the mountains.
Now let's find out how you can get started. Shall we?
How to get started with location independent writing:
Freelancing and location independence is not everyone's cup of tea. It comes with its challenges, such as not having a steady income or getting easily distracted.
However, if you are passionate about it, I suggest you take a leap of faith. Here's how you can start:
1. Take the leap
Deciding about doing it is the first step toward location independence. Remember when I said that it comes with its own challenges?
It is a unique lifestyle and not everyone can get the hang of it. For example, say you cannot stay away from your family or close friends. Or you dislike working out of your comfort zone. Then maybe this job isn't for you, mate.
But if you love adventure, like challenging yourself, or want to live and work in different parts of the world, then hey, take the leap. Deciding that you want to do it is the first big step.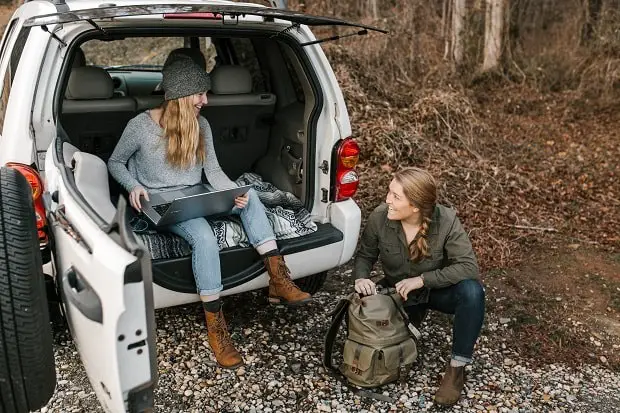 2. Look for ways to generate income online
There are multiple freelance platforms to start with. Sign up with Freelancer, Upwork, or LinkedIn to get freelancing gigs. You could also search for remote jobs from sites like Remoteok!
You may also look for writing gigs from specific online or print publications you are passionate about. Authoring e-books is another great way to generate passive income.
What better way to make money than writing about your travels? Or about trying the traditional cuisine of various cities or countries? Or maybe you could ask your boss, in case you are currently employed, for remote working opportunities.
3. Hone your skills
You can improve your writing skills through self-study or taking an online or in-person class. You don't really need a college degree to get started.
There are many online platforms, such as Udemy or MasterClass, that offer writing courses for beginners. Sign up with them. MasterClass even has writing courses taught by highly successful writers such as R. L. Stine, Neil Gaiman, Margaret Atwood, and Malcolm Gladwell.
Work on your other skills related to writing as well, such as in communications (for listening and interviewing), technical, and design. Learn also about different writing tools and software and stay updated about current trends in the industry.
4. Have a dry run of living a modern nomadic lifestyle
I know I prodded you to take the leap, but hey, it's always nice to try things first. Don't you think?
So, before you sell or rent out your house and start packing your bags to move to a different country, hang on. Do a trial run for location-independent writing first.
This way you will know if you enjoy it and want to go for it full time. Travel to a different city or country and set up a temporary workspace, for let's say, a week or two. It's almost like a workcation retreat.
Just make sure you have a proper internet connection and a charging station nearby (for your laptop/phones, etc.), otherwise, it will be an exercise in futility.
5. Create a blog and build an online presence
While freelancing work will help you generate a steady income, attracting extra work never hurts.
Focus on building your online presence as this will help entice potential clients.
You can start a blog using platforms like WordPress or Blogger and then you can turn it into a fully functioning website that would showcase your work and credentials.
Constantly update your blog or website every time you completed a writing project for certain clients. Let others know about the good work you're doing in the industry.
There are thousands of freelance writers in the world. Why should clients hire you? Your online presence could make the case for you by publicizing your qualifications and credibility.
6. Don't be an internet slave – stay alert for high-value assignments
Initially, winning projects or assignments can be difficult. My only advice is, to hang in there. It will happen eventually.
Never tire of sending proposals, improving your writing skills, and expanding your knowledge. A fruit-bearing tree may yield nothing after days, months, or even a year after you planted it. But with constant nurture, it will eventually mature and bring you bountiful harvests.
It is okay to accept low-paying projects in the beginning, but you should always deliver good quality work. They will still add value to your portfolio. However, don't become an internet slave by writing for peanuts for any client.
7. Network is net worth
Networking is gold in any kind of online business, especially if you are a freelancer.
Meet with people within your industry. It may surprise you how they can become potential friends and mentors. They can even guide and help you find meaningful and profitable work.
You could give co-working spaces a shot to network or attend virtual business meetings. Active social media is also an excellent way to widen your professional network.
Facebook (now Meta) and LinkedIn have several communities and groups for writers. You can meet like-minded people there, who can offer you an honest opinion and even help you find work!
8. Look for other sources of income
As a location-independent writer, do not expect this to be your lone source of income.
As I mentioned, it may be difficult initially to find well-paying projects. So, what do you do?
Well, as a writer, you may have other valuable skills in your arsenal. Put them to use. Editing and proofreading, or even translating or transcribing content, are also well-sought services in the market.
Not only that, but you can also consider taking up some odd jobs initially in your locality. You could work part-time as a nanny, server, barista, etc. to earn extra income.
9. Choose where you want to live
You can indeed work anywhere that has Wi-Fi and a charging station. But wait. There are other things you should put into consideration, such as the cost of living and your safety.
You could refer to Nomad List of cities to compare the costs and quality of life in different places. Some popular places include Bali, Bangkok, Barcelona, and Chiang Mai.
In some popular nomad destinations, you can have a hassle-free month by spending less than $800.
10. Become a master at location independent writing and grow your business
Once you got used to the digital nomadic lifestyle and mastered the art of remote working, it's time to shift your focus. Growing your business should become your ultimate focal point!
Have a strategy for your online business, for example, how much income you wish to generate by the year's end. Explore other revenue streams, such as affiliate marketing, sponsored posts, and creating digital products.
It could be anything. Just be consistent and keep your hands on the plow.
Making the Move…
Once you're ready, get rid of all the stuff that you no longer need. Just have a backpack, toiletries, your clothes, and of course, your laptop. With this, you're all set to start with location-independent writing.
As a digital nomad, it's always best to travel light.
I hope these tips will help you take a shot at location-independent writing. Trust me, it will all be worth it.
Have I missed any tips that helped you as a digital nomad? Let me know in the comments section below.
Rafal Reyzer
Hey there, welcome to my blog! I'm a full-time blogger, educator, digital marketer, freelance writer, editor and content manager with 10+ years of experience. I started RafalReyzer.com to provide you with great tools and strategies you can use to achieve freedom from 9 to 5 through online creativity. My site is a one-stop-shop for freelance writers, bloggers, publishers, content enthusiasts who want to be independent, earn more money and create beautiful things. Feel free to
learn more about me here.