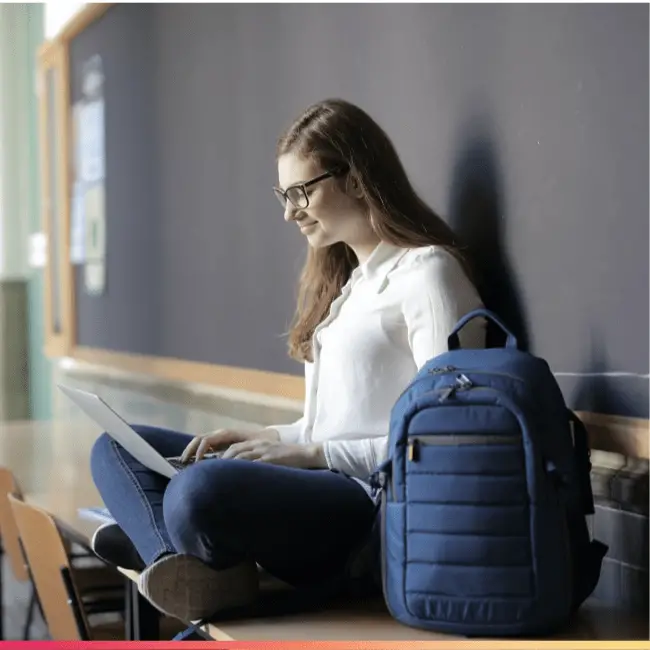 Welcome to a quick guide about the finest nursing school backpacks.
Finding the perfect backpack isn't just about space for your essentials; it's about organization and ease of access. For students, especially nurses, picking the right bag can be daunting. Dive into this guide on the best bags tailored for nurses. With countless options out there, you'll be able to pinpoint the one that's just right for you.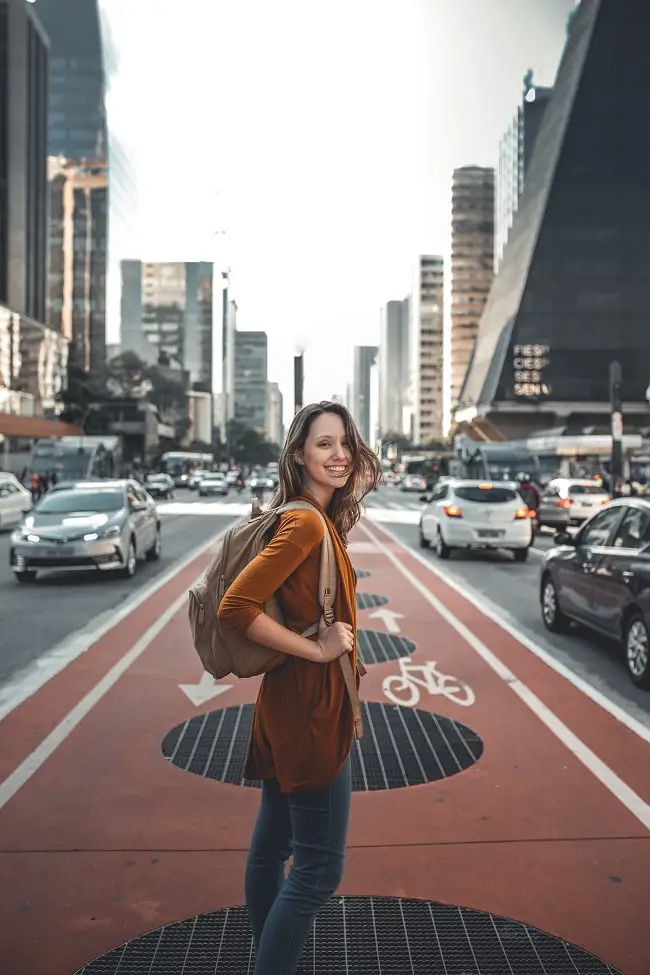 Here Are the Best Nursing School Backpacks Available Right Now:
SwissGear's Travel Gear Scansmart Backpack is among the most amazing nursing backpacks. It is best suited for you if you are looking for a comfortable and outstanding organizational capacity. This backpack is not only fashionable but also quite spacious, making it ideal for transporting your belongings. It comes in a variety of hues, including black, red, grey, and blue, so you can pick the one that suits your fancy. Features:
SwissGear's Travel Gear Scansmart Backpack has a comfortable sleeve padded for your laptop up to 17 inches.
The pocket helps protect your tablet or laptop from damage if your bag is dropped.
The 1200D ballistic polyester fabric is used to make it long-lasting and water-resistant.
It offers flexible side compression straps and comfortable mesh shoulder straps. It also has a padded upper strap for additional carrying options.
The backpack is spacious and offers a variety of small and large compartments and it measures 18.5 x 13.5 x 9 inches on the outside.
The Under Armour Hustle 3.0 Backpack is the most fashionable and current backpack for nursing school students. This bag is big enough to fit all of your essentials, including your laptop, clothing, a variety of college textbooks, nursing instruments, and other supplies. Features:
The backpack includes a lot of pockets and compartments, including a padded sleeve for your tablet.
It has a 15-inch compartment that you can use to store your laptop. A front compartment can store valuables such as phones, purses, and keys.
The backpack is comprised of a strong, water-resistant fabric.
The straps are padded and robust, allowing you to transport a hefty weight from one location to another with ease and pleasure. A padded grip strap on the top of the backpack is also included.
The Under Armour Undeniable Sackpack is one of the finest backpacks on this list. It is fairly wide and expansive, allowing all of your demands to be met without difficulty. Features:
The backpack is constructed entirely of polyester guaranteeing its longevity.
It is also water-resistant due to the use of pure polyester in its construction. Plus, the backpack may be washed in the machine without concern of destroying it.
It has a single cording that is simply adjustable, making it simple to close.
It offers a side valuables compartment in addition to the main pocket. A front pocket is also included for additional storage and organization.
When fully loaded, it measures 19′′H x 15′′L x 2′′W, with a volume of 1500 cubic inches / 25 liters.
One of the backpacks for active medical students is the Adidas Unisex Prime Backpack, especially for those who participate in sporting events and other social activities. This backpack organizes all of your essentials, including textbooks, tablets, clothing, and footwear. Features:
Multiple pockets and compartments are included, with five outer zippered pockets that provide enough storage for your nursing school supplies.
A padded computer sleeve is included in the Adidas Unisex Prime Backpack, where laptops up to 17 inches can be stored.
Water-resistant fabric will protect your items on a rainy day.
The backpack has padded shoulder straps for a pleasant carrying experience while on the run.
The High Sierra Swerve Backpack is one of the top nursing school bags. It has a great assortment of pockets that are ideal for students in high school and college. Features:
It's a large backpack with a single main compartment as well as several additional pockets to help you keep all of your belongings orderly and safe.
The fabrics used to construct the backpack are both durable and long-lasting.
The accessory pocket on the backpack contains a USB port.
The backpack has a lot of storage capacity providing space for your belongings.
The Herschel Pop Quiz Classic Backpack is versatile. If you are a student in a school or college and want to keep things simple and good, this bag is an excellent choice. Features:
It's divided into several sections to help you with the organization. There's a large main compartment with a fleece-lined padded laptop section that can fit laptops up to 15 inches and a front exterior pouch for transporting extras.
The backpack offers a fleece-lined sunglasses section and an interior media compartment with a headphone jack for your iPad, smartphone, or other technology.
An inside mesh compartment in the front pocket of the backpack allows users to store small objects.
Water-resistant material is used to protect your belongings in high-humidity situations.
It's constructed of 100% polyester fabric.
This backpack is the perfect choice if you're looking for a nursing school bag that looks like a typical backpack. It's designed to withstand daily use so it's a fantastic backpack option for medical practitioners. Features:
There are various compartments and pockets in the backpack. One multipurpose front pocket, two zipped front pockets, and two huge storage compartments.
This backpack also has a mesh side compartment where you can place your bottle of water to stay hydrated during long study days.
A laptop compartment is included in the backpack, which protects your laptop.
The Daypack from JanSport's Big Student Classics Series is constructed of long-lasting polyester to protect your items on a rainy day.
Winblo College Backpack is often used as a school backpack. The simple and attractive design of this bag is one of its outstanding features. It comes with a six-month warranty and customer service that is easily accessible. Features:
It has a lot of sections and pockets. Three outside pockets and two inner pockets, as well as a 17-inch laptop section.
The backpack is made of strong and durable linen on the outside and soft and pleasant 210 nylon fabric on the inside.
This college backpack is constructed of high-quality, long-lasting fabrics.
A USB charging cable is included. You can charge your phone, tablet, and other electronic gadgets easily.
The High Sierra Powerglide Wheeled Laptop Backpack has plenty of compartments, making it a suitable choice for medical students. If you're in the market for a reliable rolling backpack for your medical or nursing school it's among the top picks. Features:
This backpack has a large main pocket and other zippered pockets that provide more space for your items.
The nursing school backpack comes with a fully padded laptop sleeve with plenty of room to fit a 17-inch computer.
Your laptop is protected in the cushion zone laptop compartment.
The backpack is composed of 600D Polyester Waffle Fabric, which is completely waterproof to protect all of your valuables.
Suppose you're a medical or nursing student looking for a suitable, convenient, unlimited storage, secure, and organized backpack with anti-theft features. In that case, this Volher Anti-Theft Durable Laptop Backpack is my top-rated recommendation. Features:
There are numerous compartments in the backpack, and the main compartment has plenty of room for your items.
A hidden anti-theft pocket is also included on the back of this backpack.
There's also a media pocket with headphones where you can listen to music while keeping your phone tucked away.
A water bottle and a small umbrella can be placed in mesh pockets on the side, keeping your belongings tidy and accessible.
A separate padded laptop compartment in the backpack can accommodate a laptop up to 15.6 inches.
The backpack has a tough design with metal zippers comprised of water-resistant and strong polyester fabric.
Conclusion
Different nursing students will have different needs and priorities. However, I'm sure that you have already discovered how to select the best nursing school backpack that suits you. The primary purpose is to protect your belongings from rain and stains that could get inside and destroy or damage them. The capacity of a backpack is the second most important purpose or characteristic. Make sure the backpack you choose has separate compartments that fit your needs. Next up, you may want to check out the top funny nurse shirts that will make everyone smile.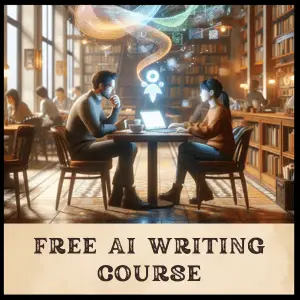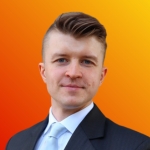 Rafal Reyzer
Hey there, welcome to my blog! I'm a full-time blogger, educator, digital marketer, freelance writer, editor, and content manager with 10+ years of experience. I started RafalReyzer.com to provide you with great tools and strategies you can use to become a proficient writer and achieve freedom through online creativity. My site is a one-stop shop for freelance writers, bloggers, publishers, and content enthusiasts who want to be independent, earn more money, and create beautiful things. Dive into my journey here, and don't miss out on my free 60-minute AI writing online course.