A lap desk is the comfy work buddy you didn't know you needed.
Ever juggled between work and hunting for that elusive pen? Enter lap desks with storage. They give you a snug workspace while hiding your essentials just a lift away. The cherry on top? They're budget-friendly. For a cool $30, you can snag one that fits your style. Curious? These lap desks are not just about comfort; they're game-changers. Wave goodbye to backaches and say hello to having all your tools right at your fingertips. Ready to dive in? Below, check out some of the best picks, each boasting its clever nook or cranny for storage.
"A desk is a dangerous place from which to view the world." ― John le Carré
Here's a list of the best lap desks with a storage compartment:
If you're looking for a pro solution to your bedtime work and study sessions, this lap desk is your top choice. It's massive it's bold, it's adjustable, and it provides ample space for your laptop as well as a mouse. This is awesome because working with a mouse is far more productive than fumbling a touchpad. The item is affordable and you can store it easily. It has a big storage compartment you can use to place the things you'll need during your work or study sessions. It's a masterpiece of ergonomics that will provide you with comfort and functionality. It even has a cooling fan, so you won't overheat your laptop. Plus, there are adjustable blockers so a computer won't slide if you place it at a higher angle. What's even more impressive is that this desk comes with an LED USB lamp, which makes it perfect for working in a nocturnal atmosphere.
The previous item on this list is all functionality and no aesthetics. This one serves as a counterbalance and will be a favorite of an artistically inclined user. The first thing you'll notice about it is that it's made of polished wood redolent of the olden school years. It's not huge, and unfortunately, you cannot adjust the angle of the top. But it's still more than enough for you to place a solid book or a 17-inch laptop on it and work comfortably. On the plus side, it has comfortable cushioning underneath that will make you feel all warm and fuzzy when you use it. Yes, it also has padded storage compartments which give it a peculiar chest-of-secrets feel.
Here's another multifunctional item that can serve as a lap desk as well as a serving tray or a breakfast table. It's at a cheaper end of the pricing spectrum and overall, a great deal for the price. It's a cheap kind of lap desk. It would be perfect for a student who's looking for an inconspicuous way to study without having to spend hours in the library. Instead, you can unfold this desk made of plastic and complete your homework assignments from the comfort of your own home or dorm room. And when it comes to the storage place, this desk has not one, but three different compartments where you can store your items. Two of them are smaller and are perfect for storing pens and pencils while the third one can easily swallow up textbooks, calculators, and other essentials.
Borrowing from the iconic Apple brand, this iCozy lap desk is a perfect solution for someone who's looking to strike a balance between functionality and aesthetics. What makes it unique is that to gain access to storage compartments you need to slide off the lid from the desk instead of just opening it. Think of this kind of solution that would suit your needs. Overall it's a solid piece of equipment. However, it's a bit bulky and on the heavy side of things, so keep that in mind if you are looking for something you can travel with easily. The great thing about it is that it contains three separate storage compartments. Two of them are quite deep so you can store all kinds of stuff in them. Finally, there's a large groove at the end of the table surface that may serve as a book or tablet holder.
This item is slightly different as it comes with two storage trays on each side of the main surface area. These can come in handy if you want to gain quick access to your stuff without having to open any lid or box. And if you need locked storage, you can access it by opening the top which makes a pleasant "snap" sound. This desk is inexpensive and may serve as a food tray as well. Plus, it's light, as it's made of plastic so you can carry it around easily. The only drawback here is that the folding legs of the table are short and may not be suitable for a larger or taller person. But all in all, it's an excellent buy which you can also use as a movable standing desk.
This item comes in three colors – black, brown, and natural. It comes at an excellent price, and it's a masterpiece of design. It has everything you ever looked for in a multi-functional desk. First, it's 100% made out of bamboo, which gives it a gentle yoga-studio-like feel. It also makes it light and easy to carry. But that's just the beginning. It has a metal latch to prevent it from wobbling, a removable safe baffle, height-adjustable legs as well, and a tilting top button label so you can place your laptop or a book at the right angle. Finally, it has a small storage drawer with enough space for a little book or some stationery items. All in all, it's a steal and one of the top picks on this list.
How to use your lap desk for maximum benefit?
While a lap desk is a self-explanatory piece of equipment, there are some pointers you should keep in mind when using it. First, make sure you don't sit around in your bed for longer than 1 hour at a time. You may have heard that sitting is the new smoking, so make sure to schedule regular breaks into your work or study sessions. I found that it's best to set a timer for 1 hour and place it somewhere in the distance, so when it starts ringing, you have to get up to turn it off. Once you get up, make sure you perform a couple of stretches so you come back to your desk feeling refreshed. Second, ensure that you place the desk in a comfortable position. If you have to twist and bend to get your work done, it defeats the purpose of having a lap desk in the first place. Put cushions behind your back as this will allow you to work in comfort for hours at a time. It's best if you can place your back at a 45-degree angle and lean back when using your desk.
What to put in your storage compartment?
Now, this is the stuff that dreams are made of. Here I would advise you to use your imagination without relinquishing rational thought. You should think about what will be the primary purpose of your desk and then what kind of items will be essential to serving this purpose. If you decide to use the desk for office work, you can consider purchasing essential stationery items such as notebooks, pens, paper clips, and a calculator. However, if you will use your desk and compartments for study, you can fill it up with your study notes and learning materials. I'm sure you will come up with your list of essentials based on your unique needs and preferences.
Conclusion
The world of work and education is changing. In the past, you had to appear in a physical office and perform your job at a desk that was given to you. But now the concept of remote work and study is flourishing. This is amazing because people with disabilities or small kids at home can get their job done out of the coziness of their lap desks. These desks provide you with the comfort you may not otherwise have had and the storage compartment within it for extra space. I hope that this list inspired you to consider purchasing one of these items and using them regularly. Next up, you may want to explore a list of the best apps to improve your writing skills.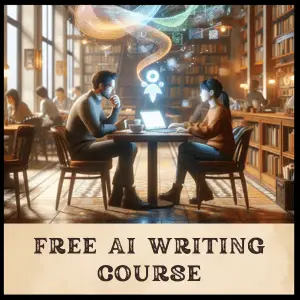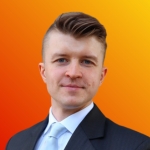 Rafal Reyzer
Hey there, welcome to my blog! I'm a full-time blogger, educator, digital marketer, freelance writer, editor, and content manager with 10+ years of experience. I started RafalReyzer.com to provide you with great tools and strategies you can use to become a proficient writer and achieve freedom through online creativity. My site is a one-stop shop for freelance writers, bloggers, publishers, and content enthusiasts who want to be independent, earn more money, and create beautiful things. Dive into my journey here, and don't miss out on my free 60-minute AI writing online course.