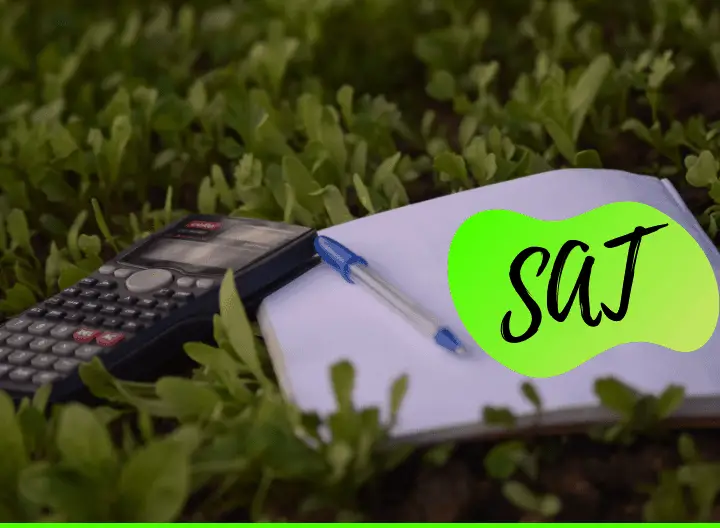 From this review, you'll learn what are the best calculators for the SAT.
The choice is not obvious, as there are dozens of different models available in the market. But you will choose among products either from Texas Instruments or Casio, as these are the top calculator brands in the US. Before we get into the list and the nitty-gritty features, let me give you a few pieces of advice that will make things so much easier.
The 4 Best Calculators for the SAT:
This is the best SAT calculator according to dozens and dozens of students. Yep, it's a bit pricey, but it's worth the investment if you plan on using it in college (which is more than likely). It's a graphing calculator recommended by the vast majority of teachers, so you can't go wrong with this one. It has a high-resolution full-color display, which allows you to see what's on the screen more easily. It will enable you to calculate almost anything, including problems in pre-algebra, algebra 1 and 2, geometry, statistics, pre-calculus, calculus, biology, chemistry, and physics as well as business and finance. You can also use it for the ACT, PSAT, and AP so no worries there. Moreover, it's available in 9 different colors, so you will find your favorite one for sure. What I like most about it is that it allows you to visualize concepts clearly because of the large and bright LED screen. It's also 30% lighter and thinner than the previous version which makes it more convenient to use. And unlike many other calculators on the market, it has enough power to deal with any math problem you ever encounter in college. The only thing to look out for here is that the battery is rechargeable. So before stepping into the test hall, always make sure that the device is fully charged.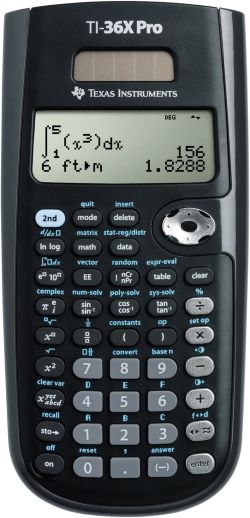 Here's another calculator from Texas Instruments. This time it's a budget option making it four to five times cheaper than the first item on this list. This is a perfect choice if you don't want to spend a fortune on your calculator, but still want to get decent performance. It's the top pick for a student who doesn't plan to do a lot of math while in college (I'm talking about you humanists). For less than $30, you can equip yourself with this pro, scientific calculator with all the advanced math and science functions you'll ever need. Of course, you cannot expect a bright LED screen for this kind of price, but still, it's not all about the display but about the functions as well. The device feels like a simplified version of the TI-84. It's still light and easy to handle, and it offers excellent value for the money. Overall, this is a fantastic piece of equipment with programs loaded onto it, and it's super useful, especially for algebra and calculus.
Here's another item on the more expensive side. But if you're planning to take advanced math, business, and statistics in college, it's an excellent investment for the future. It's a super high-tech device that will allow you to understand even the most complex equations in a relaxed and approachable way. It should be your top choice if the budget is not an issue. Spending over 100 bucks on a calculator may seem crazy, but if you think about what this machine can do, you will understand that it's worth the price. It's great if you like to visualize data to see what exactly are you calculating. The device has a big color screen with a size of 320 by 240 pixels (3.5 inches diagonal). It's equipped with the TI-Nspire CX Student Software that will increase your productivity and shorten your learning curve. It allows you to import digital images and overlay graphs on them to make the learning process more enjoyable. This is going to be of great help for a visually inclined student. Another great thing is that it allows you to enter the values on the screen just like you would see them in a math textbook. Again, this will help you to connect the dots far faster than you would with a regular calculator. But please buy it at least a couple of months before the relevant exam, so you have enough time to master different functions. Once you know how to use it, you will be ready to crush your SAT (for which this calculator is officially approved).
I want to give a balanced review of the best calculators you can use for the test. That's why I also wanted to include a cheaper, yet extremely productive device like this Casio FX. It may not have a pretty screen, but it still allows you to display expressions and results as you would see them in your traditional math textbook. This is fantastic because it lets you hold the same conceptual framework throughout the problem-solving process. It allows you to work in a way that's already familiar to you, so you don't have to switch gears every time you encounter a new problem. The calculator has over 280 functions for all areas of math and science. That's more than enough you would need for a standardized test. There is also a multi-replay function that allows you to go back to your previous calculations. That's super helpful if, during the exam, you realize you've probably made a simple calculation mistake a few steps back. The calculator is officially allowed for tests like PSAT/NMSQT, SAT, ACT, and AP. It's charged by two sources of power (a regular battery, and a solar battery backup). That's helpful because the last thing you ever want is to run out of battery during one of the most important tests of your life. You can master all the functions quickly as the device comes with a printed manual. You'll also be able to download a PDF manual if you prefer to read it in a digital format. The best part is that even if you accidentally turn it off, you can still bring back your calculations by using the "Ans" function.
My Most Valuable Advice to Those Taking the SAT
First, always make sure that the College Board approves the calculator you pick. You can check out their calculator policy here. Of course, the items listed below comply with the official policy, but it's always good to check them just in case. Next, you're not allowed to share a calculator with anyone else, so bring your own. Also, make sure that the batteries are fully charged (and preferably take some extra ones with you). Most graphing calculators are allowed as well as all the scientific ones. Over the years, students have found a few that solve standardized test problems in the quickest possible way. Another thing to look for is that your calculator should always show an input line. In short, it allows you to see what exactly are you calculating. Always double-check this top line. Otherwise, you can quickly lose 50 to 100 SAT points because of simple calculation mistakes. Whatever you decide, only bring a calculator you've been using for at least a couple of weeks. There's nothing worse than having to figure out calculator functions when you're running out of time during your SAT. Also, more expensive doesn't necessarily mean better. And remember that you will use it only in one of the math sections of the test. So there's no need to spend a fortune on your equipment unless you plan to use it in college. There is, however, something you should take into account, and that's the time that the calculator takes to solve the math problem. The more expensive the calculator, the faster it will crunch through the numbers and give you a solution.
Conclusion
Picking the right calculator for the SAT shouldn't be too difficult. The items listed above comply with the College Board's calculator policy. So pick depending on your needs and budget. But always make sure that you grab the calculator at least a couple of weeks (months, preferably) before the final exam. A calculator is a tool you need to use for a while to get used to it. Once you've mastered all the options, nothing is going to stop you during your next standardized test. Just make sure it's fully charged! Next up, you may want to check the list of affordable SAT prep courses.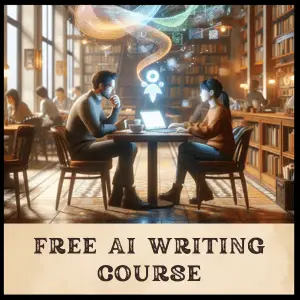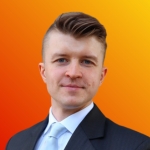 Rafal Reyzer
Hey there, welcome to my blog! I'm a full-time blogger, educator, digital marketer, freelance writer, editor, and content manager with 10+ years of experience. I started RafalReyzer.com to provide you with great tools and strategies you can use to become a proficient writer and achieve freedom through online creativity. My site is a one-stop shop for freelance writers, bloggers, publishers, and content enthusiasts who want to be independent, earn more money, and create beautiful things. Dive into my journey here, and don't miss out on my free 60-minute AI writing online course.