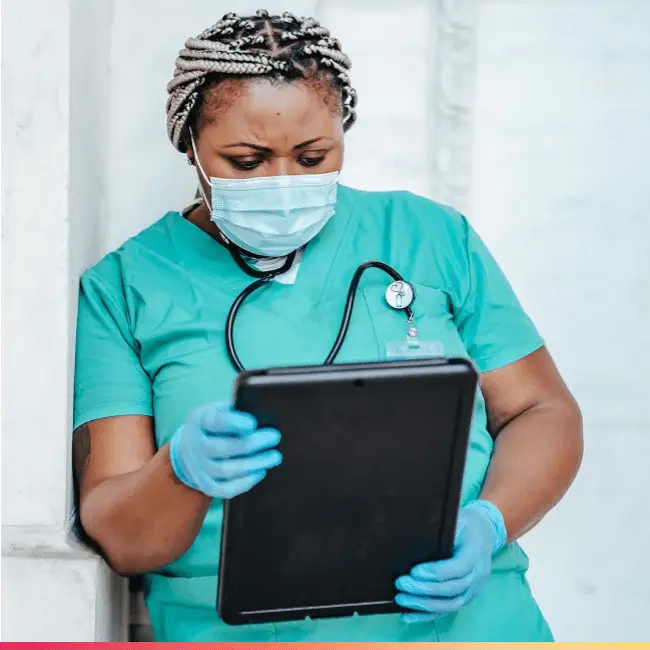 We find some of the best nursing clipboards in the market to help you in selecting one for yourself.
Whether you're a nursing student, just getting started on your clinical, or a seasoned nurse looking to upgrade your gear, there simply must be the perfect nursing clipboard that suits your needs. Let's explore the various features of nursing clipboards in our list and learn what makes them tick. Below you'll find the best foldable and non-foldable clipboards on the market.
Here Are The Best Nursing Clipboards Available Right Now:
If you're looking for an affordable nursing clipboard, then the Dexas Clipcase Storage clipboard with a handle is your best choice. Its storage compartment measures 15.5 by 10 inches which allows it to hold A4-sized paper. It has a separate storage compartment that stores your writing items, pens, and paper clips, among others. It's made from high-impact, break-resistant plastic, which doesn't scratch tables or surfaces. Its slim design and generous and competitive price make it a favorite for nursing students.
Priced under $10, the Saunders SlimMate nursing clipboard is an ideal clipboard for both students and professionals in the medical field. It is made from polypropylene, a strong substance that helps keep your medical records from being indented or damaged. The Saunders SlimMate nursing clipboard features a transparent body that gives it a unique appearance. Its lightweight construction makes it travel-friendly.
The officemate slim translucent clipboard storage box is equipped with a neat extra compartment for your writing materials; pens and pencils. A low-profile clip and an ergonomic finger grip provide that extra grip protection. Measuring 14-½'' long by 10'' deep by 1-¼'' deep is big enough to accommodate your medical records and thin enough to fit into your medical bags. The Officemate Slim Translucent clipboard is a robust clipboard that works well in various environments such as offices, clinics, classrooms, etc. It comes in five colors with integrated antimicrobial protection to increase its lifespan.
The healing hand nursing clipboard comes equipped with an updated medical reference sheet packed with medical information to help you prepare for your licensing exams or clinical rotations. There are several stickers to choose from for personalizing your nursing clipboard to reflect your personality. It is also water-resistant, and its material allows for cleaning with wet, antibacterial wipes.
The Nursing Clipboard with storage from Tribe RN is HIPPA compliant and comes with a generous 1'' depth of storage. A color-coded clinical fact sheet attached to the clipboard and lifetime access to an online medical resource library ensure that you're always up to date. A lifetime guarantee provides you peace of mind, as you can always return the clipboard when damaged. It comes in 5 different colors; black, purple, red, pink, and light blue.
The Whitecoat Foldable Nursing clipboard measures 8.5'' by 11'' and folds in half to 1.5'' inches thick. It's made from powder-coated lightweight aluminum and is HIPAA compliant. It provides a generous storage space that comfortably holds up to 30 sheets of paper.
What to Look for in a Nursing Clipboard:
1. Sturdiness
You don't want to keep worrying about your nursing clipboard falling apart. Therefore, you have to make sure that you invest in an item whose construction is made up of durable materials. The material should also be easy to clean. When shopping around for a foldable clipboard, make sure that the clasp is tight and sturdy. This reduces the risk of your documents falling off and getting lost. If you're looking for a sturdy clipboard, you can't go wrong with the Officemate Slim Translucent Clipboard Storage Box.
2. Foldable
The benefits of having a foldable clipboard outweigh those of not having one. Among the benefits of a foldable clipboard is it can conveniently fold for easy transportation and storage. All of the clipboards on this list have a foldable design and are highly recommended.
3. Security & HIPPA Compliance
The security of your documents and patients' medical documents is of paramount importance in the nursing profession. HIPPA has strict compliance rules that govern the way you should store patient records. The Tribe RN Foldable Nursing Clipboard is HIPAA compliant and comes highly recommended.
4. Durability
You want a nursing clipboard that doesn't get worn out easily. Therefore, you must take a keen interest in the materials that have been used to manufacture your ideal clipboard. The Nursing Clipboard with storage from Tribe RN provides you with a lifetime guarantee on their guarantee. If you break their clipboard, return it, and you'll get another one.
5. Functionality
Your nursing clipboard may look awesome, but is it functional? You'll need to check how functional your ideal nursing clipboard is.
Some of the things you should check are:
Clipboard clip – Check the number of papers its clip can hold comfortably.
Storage capacity – how big is its storage capacity, and does it have any additional storage space? The Healing Hand Nursing Clipboard With a Storage Box provides additional storage space for your medical records.
Asking yourself these questions will help you determine the nursing clipboard that best meets your requirements.
Clipboard Accessories You Should Consider
Your nursing clipboard shouldn't be dull. Here are several clipboard accessories you can use to add some spice to your nursing clipboard and where you can purchase them:
Clipboard Bands
Clipboard bands secure your documents by preventing them from unnecessary movements and creasing. The Whitecoat clipboard band is a latex-free clipboard and comes highly recommended.
Book Light
A book light provides low light to documents. They come equipped with adjustable LED lights and a clip that fastens on your clipboard. The Energizer Clip-on Booklight recreates natural reading conditions with its advanced LED technology. It runs on 2 Energizer CR2032 batteries that provide a run-time of up to 25 hours.
Clipboard Stand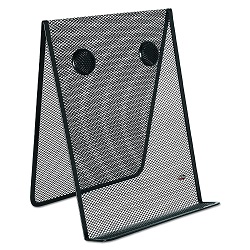 A clipboard stand allows you to read or write on your clipboard hands-free. The Rolodex Mesh Collection Nesting Document Holder allows you to place your nursing clipboard for a hands-free experience.
Wrap Up
With so many nursing clipboards on the market, choosing the right product that fits your needs can be a daunting task. These six best nursing clipboards have garnered numerous positive reviews from customers across multiple marketplaces. Have you purchased any of these nursing clipboards or foldable clipboards yet? If you have, please share your thoughts on them, and if you're about to take the MCAT, check these top MCAT prep courses right here.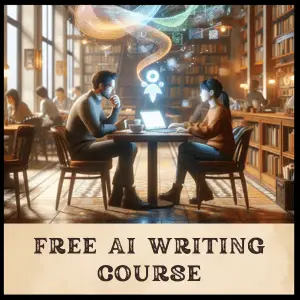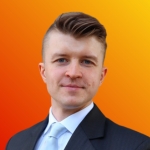 Rafal Reyzer
Hey there, welcome to my blog! I'm a full-time blogger, educator, digital marketer, freelance writer, editor, and content manager with 10+ years of experience. I started RafalReyzer.com to provide you with great tools and strategies you can use to become a proficient writer and achieve freedom through online creativity. My site is a one-stop shop for freelance writers, bloggers, publishers, and content enthusiasts who want to be independent, earn more money, and create beautiful things. Dive into my journey here, and don't miss out on my free 60-minute AI writing online course.