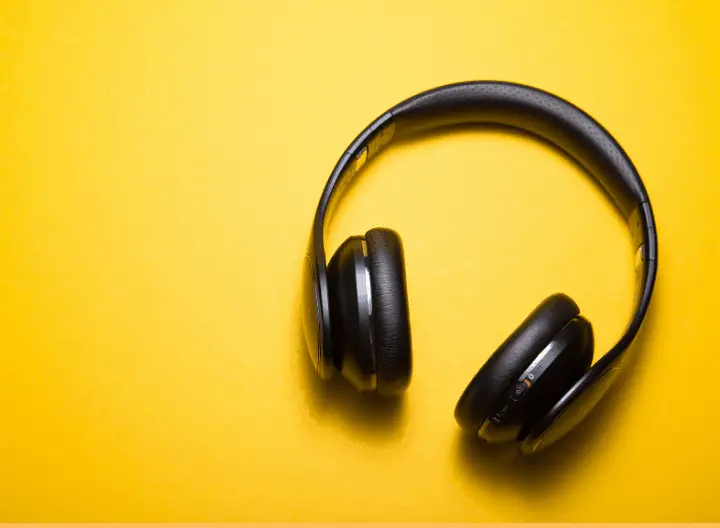 Sometimes it's difficult to find the headphones in the right size, especially if you have a small head or you're looking for a perfect fit for your kid.
Fortunately for you, I scoured the web in search of some of the top picks in the headphone category.
Putting them on will be a relief because they're a perfect fit for a person for whom most products are simply too big or too wide.
Most audio equipment comes in a standard size, without taking a smaller head, ears, or a narrow dome into consideration.
But here you'll find a couple of more comfy picks from the top producers. They'll give you a great listening experience with top-quality sound, usability, and functionality.
Here Are The Best Headphones For Small Heads:
This model is on a more expensive side, as it's designed for studio use. But many users swear by it and say it's perfect if you have a small head.
The headphones come with a wire so consider if it's the right option for you because for many uses Bluetooth connection is more appropriate.
This product is great for a couple of reasons. First, these are closed, "over-ear" headphones, which means they're more comfortable and you can use them for many hours at a time.
And the top comes with cushy padding which means your head won't be squeezed in between. Rather, you'll feel like wearing a cozy hat. German quality baby!
However, with a 3-meter long cable, consider the fact that this product is designed for indoor use.
These headphones are great and you can easily get them for less than $50. They come in three different colors, black, red, and white. Here again, we have a product that's over the air, which provides for a more comfortable listening experience.
I saw them recommended by a blogger girl with a tiny head and she said they meet her needs ideally. They are perfect for a female listener who likes to go out a lot.
You can easily connect them to your mobile device through Bluetooth and they will work for almost 35 hours. That's a huge amount of listening time without the need for recharging.
This model is also really practical. It's lightweight yet durable. It has a special button that allows you to pause audio and answer calls by using an inbuilt microphone, as well as adjust the volume.
They also come with a 1-year warranty and they're eligible for a replacement if they fail for any reason. And if you run out of power, you can easily switch to the wired setup by using the included cable with a 3,5 mm jack.
Here's another model that's a bit more expensive. But the investment is well worth the money. Sennheiser is a perfect option if you're looking for studio-quality headphones, which are also super comfortable and lightweight.
If you're a demanding user who needs your gear to handle very high sound pressure, this is a perfect option for you. The great thing about these headphones is that you can detach all the elements (which are replaceable), so it's easier to take them on the road or fix them if necessary.
They are also great at eliminating all the background noise, so they are perfect if you use them in a loud environment. The only thing here is that they're not entirely "over the ear" so they are not super comfortable to use for extended periods.
This list wouldn't be complete without headphones designed especially for children who naturally have smaller heads than adults.
These headphones are small, super affordable, and they will serve a kid for a long time. It's incredible that you can get them for less than $15 and they come with all these different amazing features.
First, you can detach the audio cable for easier storage and transportation. Second, on the cable, there's a sliding volume control and a microphone for easy adjustment.
This is a perfect product for a younger user who's also into gaming and wants to communicate with others while online.
This is a slightly different model because you don't put the headphones on the top of your head but rather behind your dome.
This is a great option for people whose heads are always squeezed by other types of headphones. Also, they are great if you are into outdoor sports or go to the gym regularly.
They are lightweight, easily affordable and you can take them anywhere. You put them on and off quickly and they are comfortable around the neck.
They combine the small size of traditional in-ear headphones with the comfort of on-ear ones.
They also have a couple of different functions. It has four control buttons for picking up calls, volume change, skipping a song, or going back a bit.
It can be used for a few days on a single charge under normal circumstances.
The last item here is super high quality. These Sony MDRs are going to blow you our way in terms of sound depth, and they're ideal for professional use.
They also come with a faux leather case to store your headphones when traveling. And here you'll have a coiled cable that may or may not serve well for your purposes.
The headphones are great if you're working with studio equipment for an extended period as they're super comfy and fit well over your ears. Many listeners I've found on music forums say they're perfect for a smaller-sized head.
What to look for when buying headphones for a small head?
Not all headphones are created equal. Sometimes, a few features will be more important than others, depending on your (or your child's) individual needs. Before you make up your mind and take a final decision, think about the following:
1. Are they "on-ear" or "over-ear"?
This makes a big difference. The "over-ear" headphones are usually more comfortable. Another thing you can do to make the experience comfier if you have a small head is to wear a beanie when using the headphones.
It's not an ideal situation, but it will often make things easier, especially if you're listening for a couple of hours at a time.
2. The right balance between the price and quality
Good headphones don't have to be expensive to offer high quality. Sometimes you'll pay a premium price just because of the brand. But actually, the audio world is full of great products which are not widely known but still offer fantastic products.
To make sure you make the right choice, always look at the reviews and what other people are saying – not only at the logo.
3. The right volume, bass, treble, and depth of sound
You will not be entirely sure about the quality of sound until you put the headphones on. So always read the reviews of other users who experienced the sound.
Fortunately, if the quality is not up to par with your expectations, you can always send the product back and exchange it for something else.
4. Your ability to connect through Bluetooth
This is essential if you're planning to use the headphones outdoors a lot. To be honest, there's no good reason to buy headphones with a cord anymore.
Nowadays, almost all electronic devices come with Bluetooth technology that allows you to connect to your headphones with a press of a button.
This is super important if you plan to use your headphones at the gym, for jogging, or simply if you're worried about the cable length while listening to your favorite song on the sofa.
5. Re-chargeability and battery life
That's another important feature to look for. Good headphones should give you at least 12 hours of moderate-to-heavy use before recharge. If it's less than that, the product is running on outdated technology.
6. Adjustability and your ability to fold the headphones when traveling
All items listed in this review are great, especially for people with small heads, but sometimes you still need to adjust them if necessary.
This usually comes as sliders that enable you to find the perfect fit. Also, if you are traveling a lot, make sure you are able to fold the headphones on the inside to save space in your luggage.
7. A microphone port
This feature is essential for gamers because they need to communicate with their peers in real-time through live chat. Some headphones already come with a small microphone that creates a headset.
But in other cases, you would have to buy the microphone separately, or you can also invest in headphones with an inbuilt mic. But usually, these types of microphones do not offer a great quality of the sound recording.
8. A set of external buttons that allow you to change the volume, skip the track, or receive a call
This feature is not crucial, but it's nice to have. A few types of headphones on the market actually come with external buttons. They are quite helpful because they enable you to change your track or adjust your volume without reaching for your phone.
9.The noise-blocking ability
This is an important thing to consider if you want to use the headphones at work or if you frequently walk-through busy streets filled with traffic.
Make sure that the product can block out all background noise so you can simply enjoy your music, audiobooks, or podcasts without unnecessary distraction.
Now it's your time to tune in
As you can see, these headphones come in a variety of different shades, designs, and pricing ranges. What you need to be looking for is the right mix of features and a cool look that will stand the test of time.
I hope that by looking around here, you were able to find the right product for you or your child.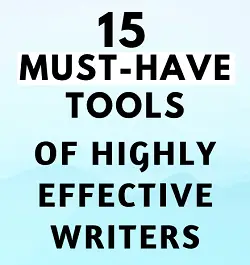 Free resource: Download your free PDF and learn about the top tools used by freelance writers.
Get it here
Rafal Reyzer
Hey there, welcome to my blog! I'm a full-time blogger, educator, digital marketer, freelance writer, editor and content manager with 10+ years of experience. I started RafalReyzer.com to provide you with great tools and strategies you can use to achieve freedom from 9 to 5 through online creativity. My site is a one-stop-shop for freelance writers, bloggers, publishers, content enthusiasts who want to be independent, earn more money and create beautiful things. Feel free to
learn more about me here.