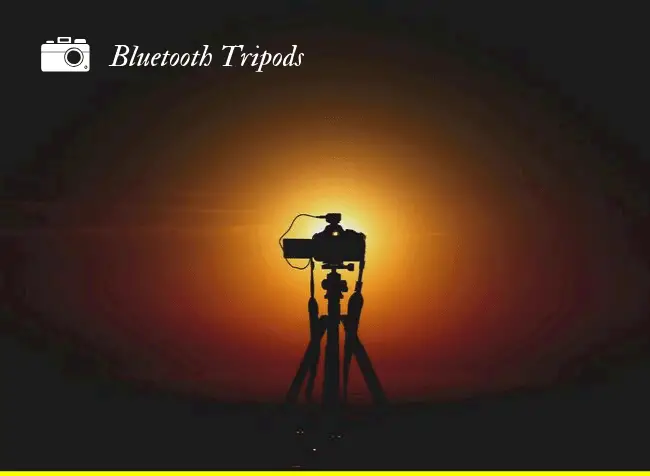 Sometimes there's no one around who can help you take a decent picture.
When traveling, it's a common practice to ask strangers with no photography skills to take a picture of you and your friends. Unfortunately, this usually leads to mediocre effects, as well-meaning fellow tourists spoil your efforts to capture precious moments. But this can all change if you have a decent mini tripod with a Bluetooth shutter. This kind of device can be a life-changer.
Now you don't have to bother anyone to take a picture of you or your group. You do it yourself by pressing a button from a distance of up to 30 ft! You can also place the tripod at a perfect angle and take the time to get the best effect. In this article, you will find a list of the best yet inexpensive tripods you can use to take with you on your trip. But you can even use them at home, for example, if you want to shoot a video for your YouTube channel.
The mini tripods you'll find below are:
Lightweight – so you can put them in your bag without any trouble.
Small in size – because you don't want to drag a huge piece of photography equipment, especially while on the road.
Inexpensive – because a device like this doesn't have to cost a fortune ($20 is already fine).
Multifunctional – you can turn your tripod into a selfie stick. This gives you more possibilities to get the image you want.
Compatible with all sorts of mobile devices (IOS and Android). Always make sure that the size of the holder on the tripod matches the size of your mobile device. Also, check if the remote shutter will work on your mobile system.
Adjustable – so you can change the height, and the angle, and take both vertical and horizontal pictures.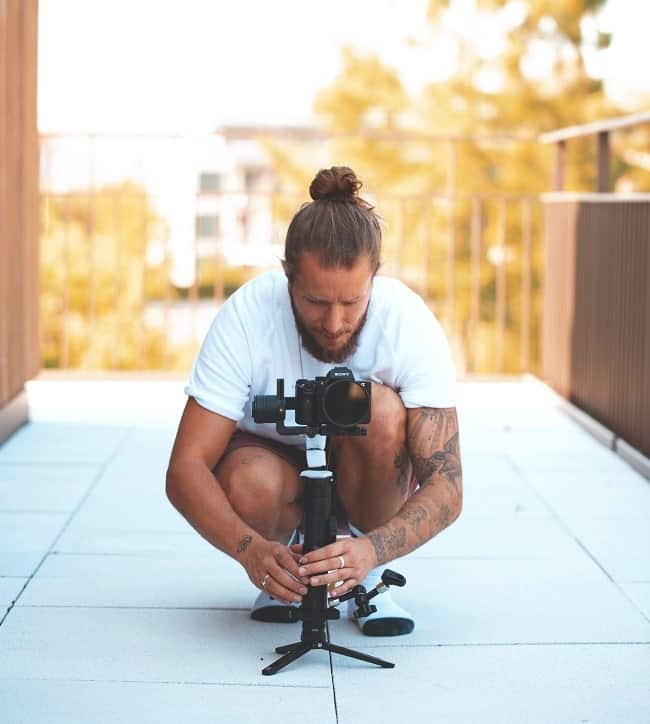 How does the Bluetooth shutter work?
It's straightforward. For the vast majority of tripods, it works like this:
You take out the Bluetooth remote attached to the tripod
Make sure there's a battery in the Bluetooth remote (or that the internal battery is charged)
Push the on/off switch on the remote (there should be a small light indicating that the device is on)
Enable Bluetooth functionality on your mobile device
Search for the shutter in the Bluetooth options on your device. It will usually have "shutter" in the name.
Pair up to devices and give them a moment to connect
Place your mobile device on the tripod
Open a camera app on your mobile device
Now you can take pictures and videos by pressing a button on the remote
If you are looking for more detailed instructions with images, you can find them here.

Now, here are the best mini tripods with a Bluetooth shutter:
This is the number one choice I recommend for a couple of reasons. First, it's inexpensive so you can buy it even if you're on a budget. Second, it's super small and lightweight, only 6.4 ounces made of aluminum. You can take it with you wherever you want! When you fold it, it's only 7.87 inches long, so it doesn't take up a lot of space. But you can go as long as 26.6 inches if you fully open it up. Another great thing is its multi-functionality. It acts like a mini tripod, but you can also turn it into a selfie stick. Moreover, the shutter button is neatly attached to the core of the stick so it won't get lost. What's also great is that the Bluetooth remote is rechargeable via micro USB. This can be a lifesaver if you're on the road. After all, you don't have to deal with external batteries which may be hard to get. Finally, the tripod is 360° adjustable, has a non-slip footpad, and it's even available in three color patterns.
This is a cool and inexpensive tripod you can also turn into a selfie stick. It's available in different colors and sizes. The mini version is only 7.9 inches long when folded, but it can extend as high as 40 inches. It also weighs only 7.2 ounces which makes it one of the most portable devices on this list. It's perfect if you're looking for something transportable that doesn't take up a lot of space. The tripod has a detachable Bluetooth remote (with a mini-USB rechargeable battery), so you'll keep it secure. You can go as far as 33 feet from your device and still be able to take pictures and videos! The pods come with anti-slip rubber, so the item always stays in one place (except for extreme weather conditions). You can also rotate it in any way you want, and take images from different angles. What I like about it is that it's sturdy and has a ¼" screw-on top, so you can use it for a larger SLR camera or a Go Pro. You really couldn't expect more for such an affordable price. Plus if for whatever reason you are unsatisfied you have a 30-day money-back guarantee.
Here's another cheap item that will nevertheless do the job. It's compatible with mobile phones, small cameras, and GoPro's. It's a 3-in-1. It's a tripod, but you can also turn it into a selfie stick plus it has a full LED light on top for extra illumination. The light can be especially useful when you use it in selfie mode. Don't expect miracles, but if you're in a dark place and need a bit of light on your face, this can be very useful. You even have three levels of light intensity you can choose from! Both the Bluetooth shutter and the LED lights are rechargeable with a mini USB cable. When folded, the tripod weighs only 7.8 ounces, and it's 6.8" long. It makes it one of the smallest and most portable items in this category.
Okay, this is not the most stable tripod of all time. But I had to include it here because it has this neat mantis-like design. You can wrap its flexible legs around almost anything to get that perfect shot. Plus, it's only 7.3 inches long and weighs 6.4 ounces, so it's easy to take it with you. Unlike other items on this list, it's a bit difficult to use it as a selfie stick, but if you want, you can use it as a tablet stand. It's made from durable foam and plastic and has no slip feet (tentacles?). The Bluetooth shutter allows you to take pictures from a considerable distance, up to 30 feet. It's a particular item that won't be best for the majority of users. But it's a kind of curiosity that you may want to experiment with.
Here's a premium, well-designed device for photography aficionados, and videographers. Yes, it's on the more expensive side of things, but it's well worth the money. It's created with mobile content creators in mind, and it will be great for your next trip. Like other devices in this review, it can be both a tripod and a selfie stick. In the tripod mode, you can set the height to as low as 5 inches which is super short. But you can go as high as 18 inches when extended, which gives you a lot of flexibility. Moreover, It comes with a universal 1/4 inch thread. It makes it compatible with smartphones as well as SLRs and action cameras like GoPro. It has a detachable shutter remote at the base of the handle so you can keep track of it during your journeys. If you decide to give it a try, you'll receive a package consisting of a tripod, Bluetooth shutter, universal smartphone mount, travel bag, branded sticker, Allen key, and battery. One drawback here is that this item weighs 1.2 pounds. It's super stable and durable but comes with some extra weight, so think if it's the right solution for you. Another thing is that the battery for the remote is not rechargeable, so you'll need some extras if you're going on a long trip.
I'm not quite sure if this tripod belongs to the "mini" category, but I wanted to include it here because it's incredible. In its smallest form, it's around 19 inches long (and 1.05 lbs), which is still quite portable. The real magic of this device lies in its ability to extend much further than any other tripod on this list. You can set it up to be 31 inches, 41 inches, and even 51 inches by using simple flip locks! This enables you to put it flat on the ground, and still take high-quality pictures. Having this kind of height opens up a whole new world of possibilities. The shutter trigger works both with Android and iOS devices. It has a rechargeable battery that can operate for up to 300 hours on standby. Once the battery is dead, you can recharge it fully within one hour.
Are you ready to use one of these tripods?
A small and versatile tripod is one of the best things you can buy to improve your photography and video content. The items listed above will help you do just that. You can pack them in your bag with ease as they're super light. And you can use them in a variety of different situations when you don't have anyone to take a picture or video for you. It's an indispensable item for a solo traveler who cares for high-quality photography. Are you ready to take it for your next adventure? Next up, you may want to explore a list of the top photography and art book publishers.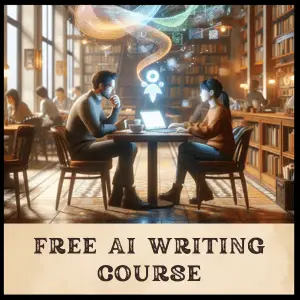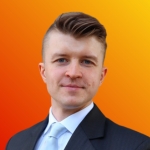 Rafal Reyzer
Hey there, welcome to my blog! I'm a full-time blogger, educator, digital marketer, freelance writer, editor, and content manager with 10+ years of experience. I started RafalReyzer.com to provide you with great tools and strategies you can use to become a proficient writer and achieve freedom through online creativity. My site is a one-stop shop for freelance writers, bloggers, publishers, and content enthusiasts who want to be independent, earn more money, and create beautiful things. Dive into my journey here, and don't miss out on my free 60-minute AI writing online course.