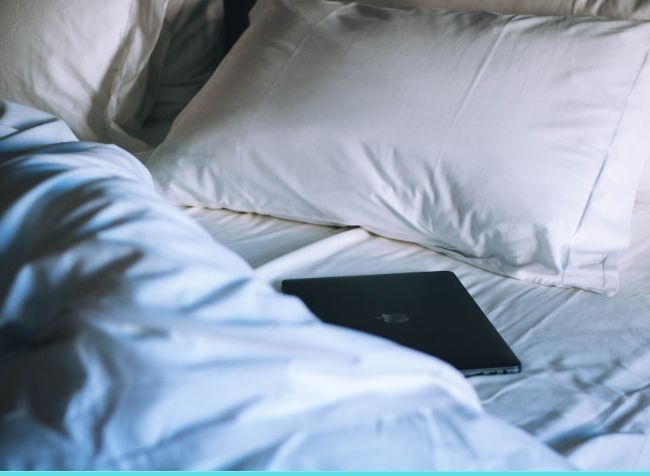 You may consider buying a pillow holder for your tablet for some good reasons.
And why not? It frees up your hands and allows you to use your device in a more comfortable position. Second, it allows you to place the tablet at the right angle for reading or viewing. Third, it's a cozy piece of equipment that will let you use your tablet in a much more pleasurable way. After all, the pillow-like design means it's soft and cuddly. So in this review, I'm going to show you some of the snuggliest tablet holders with a pillow-like design. They will revolutionize the way you use your tablet, as they come with extra features you may not know about.
Six Top Pillow Holders for Tablets:
All right, let's start with the most functional among tablet holders. It's soft, it's cozy, and it's available in a dozen different color patterns so you can match it with your current interior. All in all, you can pick from denim blue, coffee, magenta, purple, red wine, and several others. The reason why I put it as number one on this list is that it's multi-functional. First, it has this unique shallow groove that will keep your tablet in place. Moreover, you can use it in two different settings – folded and unfolded. When it's folded, it creates a perfect space for your tablet and places it at the right reading angle. When unfolded, it gives you lots of extra surface area where you can place a Bluetooth keyboard, and turn this tiny pillow into a small desk. The exact size of this item is 12.6 x 9.45 x 6.7, which is more than enough for the vast majority of tablets. It also weighs only 8.3 ounces, so it's easy to take it on the road with you.
Flippy has been around for a long time and a good reason. It's a unique product that allows you to place the tablet at the proper angle, depending on the situation. All you need to do is flip it, and you're able to choose from three different viewing angles. This holder is also soft and cozy like a pillow and is available in five different colors (burgundy, charcoal, gray, kiwi green, and pink). Thousands of people have bought it, and it always gets positive reviews. After all, it's sturdy and made of lightweight foam, yet the outer layer is made of ultra-suede that's soft to the touch. You can use it not only for your tablet but also for a book or a magazine and play around with different heights and angles 8.5" (49°) x 7.9" (70°) x 6.6" (61°), 11.5". Finally, it's quite inexpensive, and it's a perfect idea for a quality book lover's gift.
If you're looking for a budget pillow holder, this one should be your number-one choice. It has a simple design that will let you place the tablet vertically or horizontally, and see the entire screen without obscuring anything. It's also quite compact (9.4″ L x 7.1″ W x 4.7″ H) and light (3.36 ounces), so it will be a perfect travel companion for you. But most of the time you'll probably use it to get comfy on your bed or couch. Now instead of holding your tablet in your hands, you can stretch out, take a sip of coffee, and forget all of the cares in the world. If you're using a Kindle reader or any other type of e-reader, this holder will accommodate it too. And when it gets slightly dirty, you can always take off the cover and give it a thorough wash.
Now, if you're into a real pillow that's designed to serve as a tablet holder, you might consider this "beanbag" from Renegade Concepts. It's available in three different colors (black, blue, and red), and it will give your tablet the right amount of support so that it stays in place at the correct angle. It will fit all sorts of mobile devices, along with books and magazines. The only thing that might be an issue is that after some time, it can get a bit too soft, which may compromise the appropriate reading angle. But overall, it's a lovely pillow-like product that's also multi-functional. It doubles as a carrying tote and has two pockets in it.
Here's another product from MoKo, and this one is a soft cushion that's designed especially to hold a tablet. It doesn't matter if you have a tablet with an 11-inch screen or something much smaller, this pillow will accommodate it and provide you with an ergonomic viewing angle. It comes in three different colors (pink, denim blue, and green), and it's made from premium-quality linen and cotton. You can quickly take off the cover and machine-wash it, so it's always lovely and fresh. It's 9.1 x 8.3 x 8.3 inches in size and weighs only 6.2 ounces making it extremely portable. It's also a bit more convenient than other tablet holders because it has extra pockets on the sides you can use to put your phone or earphones in. Even though it comes in the form of a cushion, it's sturdy enough to keep your device in place. At the same time, it's flexible, so you can always adjust it to get the right angle.
Lastly, let's take a look at this "book couch," which truly looks like a couch. It's one of the best gifts for a writer or a book lover who spends a lot of time browsing the web on their tablet. You can get it in two colors, either red or blue. I prefer blue because it's easier on the eye and puts your mind in a relaxed state. That's precisely the mood you want to maintain when relaxing in bed and watching something on your tablet. This holder is also perfect for books because it has a special slot that keeps the pages in place. With that, you can go into hands-free mode, and prevent unnecessary strain on your neck and back. It even has a small pocket in the back where you can place your earphones, reading glasses, or a pen for your tablet. Finally, it's entirely machine washable and will provide you with hours of blissful comfort each evening.
Are you ready to use your tablet in comfort?
Holding a tablet in your hands can put a lot of strain on your wrists and neck. It also prevents you from doing other things with your hands (like drinking an aromatic, warm beverage, for example). Fortunately, you can solve this quickly by purchasing a high-quality pillow holder. This item will become your best friend, as you try to wind down in the evening, lay on the sofa, read an ebook, or watch your favorite show. I hope that by familiarizing yourself with the items in this review, you have a better idea of which one would work best for you. Next up, you may want to explore a list of life-changing non-fiction books.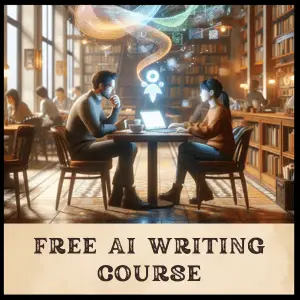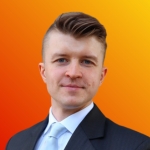 Rafal Reyzer
Hey there, welcome to my blog! I'm a full-time blogger, educator, digital marketer, freelance writer, editor, and content manager with 10+ years of experience. I started RafalReyzer.com to provide you with great tools and strategies you can use to become a proficient writer and achieve freedom through online creativity. My site is a one-stop shop for freelance writers, bloggers, publishers, and content enthusiasts who want to be independent, earn more money, and create beautiful things. Dive into my journey here, and don't miss out on my free 60-minute AI writing online course.