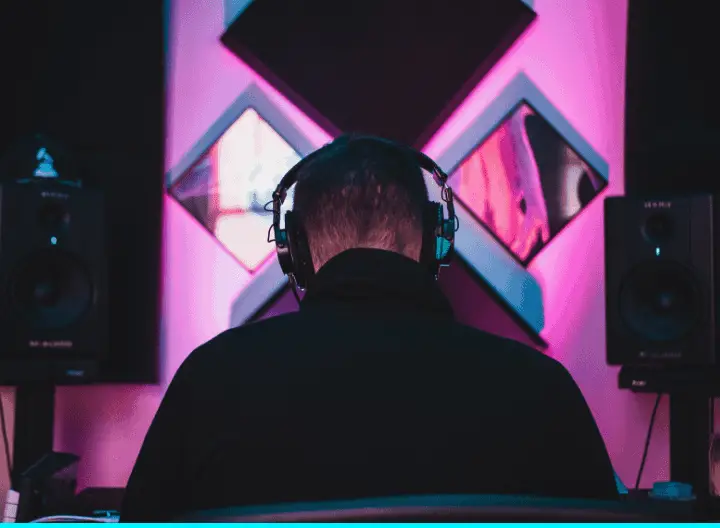 A large dome is usually related to higher levels of intelligence and cognitive abilities. That's one thing working for you.
Got a larger-than-average noggin? The struggle to find the right headphones can be real. Standard ones might feel like they're out for your brain, cutting short your music or podcast sessions. Migraines, earaches, and cranial discomfort? Talk about a buzzkill. But, don't fret! There are headphones tailored just for your majestic dome. Handpicked and vetted by fellow audiophiles, this list showcases the crème de la crème from across the web. Based on rave reviews from dedicated audio forums, these headphones cater to those blessed with big heads. While they might be on the pricier side ($100-$250), the superior sound quality and comfort make it worth the splurge. And, pro-tip: avoid the temptation to stretch out or modify them, especially with budget-friendly options—you might just snap them. Remember, headphones fit varies for everyone, so don't hesitate to return a pair that doesn't sit right. Ready to dive in? Let's find your perfect fit.
The best headphones for big heads:
Shure SRH840 Professional Monitoring Headphones
Beyerdynamic DT 770 PRO
Shure SRH440 Professional Studio Headphones
KRK KNS 8400 On-Ear
Sony MDR1AM2
Status Audio CB-1 Closed-Back Studio Monitor Headphones
Here are the best headphones for people with big heads:
Many cranially endowed users swear by these headphones and say this is the most comfortable model they ever purchased. It's a model perfect for a studio or working on your computer in comfort for many hours. The over-ear headphones from Shure come with a particularly rich texture of bass. The fidelity and clarity of sound are exquisite, especially if you consider the price. The headphones are super comfy, but they are a little bit heavy. So you will probably need to take them off for a few minutes every two hours to let your head regenerate. You can always think about modifying the headband, but to be honest, this is the element that makes them so comfy. They're completely okay if you don't mind a bit of weight on the top of your head.
These headphones are fantastic for a person who doesn't want to spend a fortune on audio equipment but still wants to enjoy the highest quality of sound and a lot of comfort. In my quest to find a perfect headphone for the huge-domed, this model came up at least three or four times. These are closed over-ear headphones with big and soft velour earpads that will provide you with comfort for many hours of listening. You can't argue with the German quality and beautiful design. The headband is made of steel, but it's not heavy at all. The ear cups are much bigger than in your regular headphones, so they provide enough room for big heads as well as prominent ears. When you wear them for the first time, it may seem like they're clamping your head. But you can bend the metal headband a bit, and end up with a comfortable listening experience at an affordable price.
Here's another product from Shure, which is perfect for home and studio recording. These are closed-back headphones with a collapsible design and a 10-foot coiled cable. As with the other products on this list, you can replace the ear-cup pads, and use the product for many years. The good thing here is that these headphones are quite cheap compared to the other models. However, they can still accommodate a reasonably large head. Many users compared these cheap headphones with other models, and it turns out that these offer the most natural sound. But, a few users complained that the headband cushion is too thin and that you can feel the plastic bars behind the cushioning. That's something that you would need to adjust to.
KRK has been producing high-quality headphones for many years, and this is one of the most comfortable models of closed-backs. The pressure on your ears will be just about right, and the pads are huge, so they can accommodate large ears as well. There's still a little bit of pressure, but nothing that would make you feel uncomfortable after a short while. If you adjust the headphones periodically, you can listen to music in comfort for many hours at a time. But know that these are to be used primarily for music production, so don't consider them to be your regular consumer headphones.
These headphones by Sony are high-end, but they provide superb comfort. They're worth the investment if you can afford them. They offer fantastic bass with beat response control, which means they deliver a more accurate rhythm. Another cool thing is that they are fully compatible with mobile devices. You can even take calls through them because of the cable with an inline remote mic. The ear pads are made of leather, and they come with pressure-relieving cushions, allowing for a super comfy fit. They are also really light so, they'll provide you with comfort for hours and hours of listening. But as always, there are some users for whom the fit is still not perfect, so make sure you can return them if they don't match your preferences.
These are the cheapest headphones on this list, but it doesn't mean they're the least comfortable. They offer excellent value for the price, and they are a perfect pick if you're on a budget but still want headphones that won't squeeze your head too much. If you scroll around the web, you will quickly find out that these headphones are the hot new thing that everyone is talking about. The earcups are huge and overstuffed with memory foam. This will give you a comfortable listening experience over an extended period. But ultimately, it's the plush cushioning and a wide headband that makes them so unique. And you definitely can't beat the price!
Conclusion
It's difficult to work, create music, listen to podcasts, or enjoy your life when something is squeezing your head so hard that it's about to pop. Fortunately, many products on the market come to the rescue and let you have a more comfortable listening experience. More often than not, these products are on the more expensive side of the pricing spectrum. But if you're like me, you are willing to invest a bit extra in a product you will use every single day. Next up, you may want to explore a list of the top audiobook publishers and producers.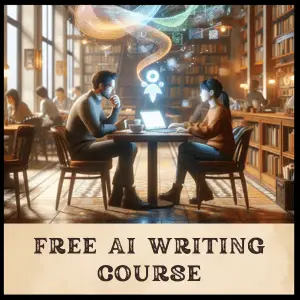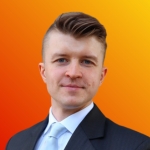 Rafal Reyzer
Hey there, welcome to my blog! I'm a full-time blogger, educator, digital marketer, freelance writer, editor, and content manager with 10+ years of experience. I started RafalReyzer.com to provide you with great tools and strategies you can use to become a proficient writer and achieve freedom through online creativity. My site is a one-stop shop for freelance writers, bloggers, publishers, and content enthusiasts who want to be independent, earn more money, and create beautiful things. Dive into my journey here, and don't miss out on my free 60-minute AI writing online course.