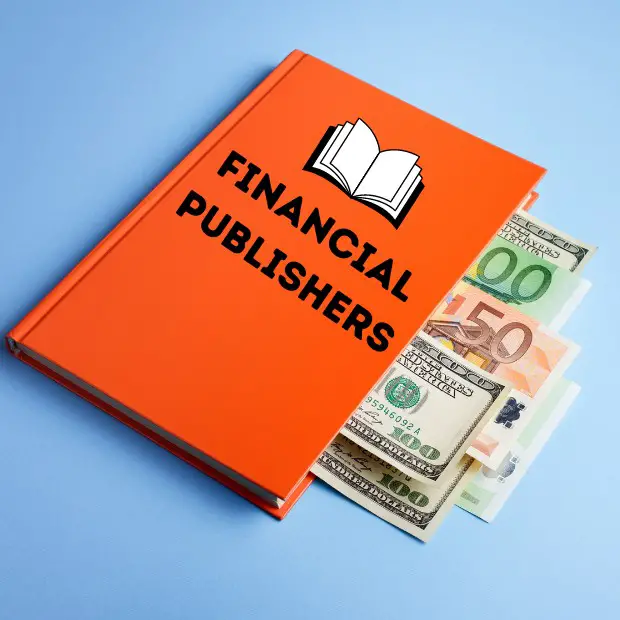 The demand for quality financial literature is ever-growing, making it essential to find the right book publisher to bring your ideas to life.
However, with numerous options available, identifying the best financial book publishing companies can be a daunting task. That is why we curated a list of the top 20 publishing houses that specialize in financial books and actively accept manuscript submissions. If you find yourself harboring aspirations of becoming a recognized financial writer such as Napoleon Hill or Robert Kiyosaki, this article will prove to be an invaluable asset when venturing into the depths of the publishing industry.
Here are the top financial book publishing companies:

Established in 1986, FPS creates content crafted by veteran writers who possess extensive expertise across various financial management domains. It could span from large-corporate treasury management to small-enterprise financing and everything else in between. They collaborate with financial services marketers to deliver tailor-made, original content for their target audience. These clients encompass a range of key roles, such as CEOs, CFOs, treasurers, controllers, cash managers, and other corporate users of banking services like Bank of America, Citi, Deutsche Bank, Capital One, US Bank, Santander, PNC, and RBS, The company has a collaborative approach with subject matter experts, and they ensure that the information conveyed remains distinctive,  resulting in client engagement rates consistently exceeding the industry average by twofold. This is why many top-tier banks that work with FPS rate them as the finest in the financial writing industry. Submission guidelines.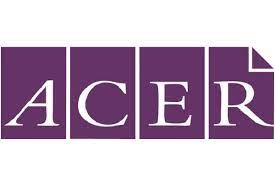 ACER Press is a reputable publishing house that specializes in educational literature. Established by the Australian Council for Educational Research (ACER), the press focuses on producing high-quality resources for teachers, researchers, and educators worldwide, including those in the financial sector. ACER Press is known for its commitment to evidence-based practices and the advancement of educational scholarship. Their publications cover a wide range of topics, including educational theory, pedagogy, assessment, curriculum development, and educational psychology. Their published works are widely recognized for their relevance, reliability, and practicality, making them valuable resources for professionals. They also have other offices outside Australia, including in the UK, India, and UAE. Submission guidelines.

Wiley Finance is a renowned and influential publisher specializing in various book genres including finance-related literature and resources. They published several books that provide valuable insights to professionals, academics, and individuals interested in the field of finance. They cover topics such as investment banking, enterprise risk management, portfolio and asset management, retirement planning, and many other categories that promote financial literacy. Some of the most notable books on finance that came out of their presses include "Investment Sizing: A Guide to Better Financial Decision-Making" by Victor Haghani and James White and "Figuring It Out: Answers to the Most Difficult Investment Questions" by Charles D. Ellis. Submission guidelines.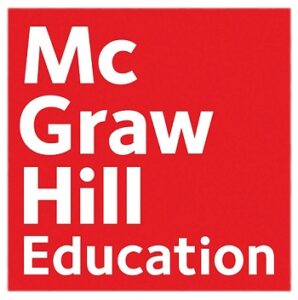 McGraw-Hill Education has been providing high-quality learning materials for students, teachers, and educational institutions for many years. With a wide spectrum of educational resources, including textbooks, digital learning tools, and online platforms, McGraw-Hill Education plays a significant role in supporting education at various levels, from K-12 to higher education. Their publications span a vast spectrum of subjects, encompassing not only finance, science, mathematics, language arts, and social sciences but also extending to various other disciplines. McGraw-Hill Education is known for its commitment to delivering engaging and effective learning materials that cater to diverse learning styles and needs such as their Managerial and Corporate Finance courses. Their resources often incorporate innovative technologies and pedagogical approaches to enhance student engagement and academic achievement. Submission guidelines.
The World Bank Group, an esteemed international financial institution, assumes the vital role of offering financial and technical support to countries, facilitating their progress through a multitude of development projects and programs. In addition to its core activities, the WBG also produces a wide range of publications aimed at sharing knowledge and research on various economic, social, and development-related issues. The publications of the WBG cover a diverse array of topics and are designed to cater to policymakers, researchers, practitioners, and the general public One of the key types of publications produced by the WBG is the World Development Report (WDR), an annual flagship publication that focuses on a specific theme related to development. It provides in-depth analysis, data, and policy recommendations on topics such as poverty reduction, education, gender equality, infrastructure development, climate change, and economic growth. Submission guidelines.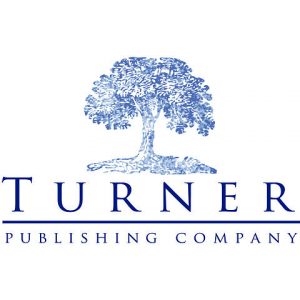 Turner Publishing Company stands as an autonomous publishing entity, focusing on the creation and dissemination of an expansive assortment of books spanning diverse genres. Founded in 1984, Turner Publishing is dedicated to publishing premium quality books that entertain, inform, and inspire readers and achieve maximum impact. They publish books in both fiction and non-fiction categories that include financial books that explore various essential topics such as bookkeeping and accounting, corporate leadership, sales and marketing, investment strategies, financial planning, and many others. Some of the most notable include "Bookkeeping Basics: What Every Nonprofit Bookkeeper Needs to Know" by Debra L. Ruegg, "Financial Leadership for Nonprofit Executives: Guiding Your Organization to Long-Term Success" by Jeanne Bell, and "Nonprofit Stewardship: A Better Way to Lead Your Mission-Based Organization" by Peter C. Brinckerhoff. Submission guidelines.
The Asian Development Bank (ADB) serves as a reputable publisher in addition to its core activities as a regional development bank. The organization produces a wide range of publications that contribute to knowledge sharing, research, and policy dialogue on development issues in the Asia-Pacific region. ADB's publications cover various topics, including economics, finance, infrastructure, environment, governance, social development, and regional cooperation. These publications serve as valuable resources for policymakers, researchers, academics, development practitioners, and the general public interested in the region's economic and social development. ADB's publications also foster collaboration and partnership within the development community. The bank's publishing initiatives demonstrate its commitment to knowledge dissemination, capacity building, and fostering an informed dialogue on development issues. Submission guidelines.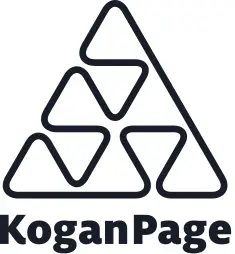 Kogan Page specializes in producing educational and professional books in the fields of business, management, and leadership. Founded in 1967, Kogan Page has established itself as a prominent publisher, providing valuable resources to professionals, students, and academics across the globe. Kogan Page has produced books related to accounting, finance, marketing, human resources, project management, entrepreneurship, risk & compliance, and many others. Some of their published books are "Effective Financial Management" by Brian Finch, "Financial Management for Technology Start-Ups" by Alnoor Bhimani, and "Managing Financial Information" by David Davies. Their books are known for their practicality, relevance, and applicability in real-world commerce scenarios. They offer insights, strategies, and best practices that help individuals and organizations navigate challenges and achieve success in their respective fields. Submission guidelines.

Springer Finance is a prominent publishing imprint under Springer, a renowned global publishing house. Launched in 1998, Springer Finance specializes in publishing high-quality books and journals focused on various aspects of finance, economics, and related fields. Springer Finance offers a diverse range of publications that cater to researchers, academics, professionals, and students in the finance and economics disciplines. The publisher covers a wide array of topics, including mathematical and computational finance, foreign exchange, portfolio theory, equity derivatives, energy finance and commodities, financial economics, and more. Their books are peer-reviewed to the usual standards of mathematics and its applications. Submission guidelines.

Routledge is a renowned publisher that specializes in producing high-quality academic and professional resources including books about finance and banking. As a leading global publisher of academic books, journals, and online resources, the company provides a wide range of publications that cater to the needs of researchers, practitioners, and students in the finance and banking industry. Routledge's series of books on Banking and Finance explores the key developments in financial and banking law, offering critical analyses of legislation and regulatory frameworks at the international regional, and domestic levels. They also provide valuable and far-reaching investigations into the challenges of regulating finance and banking in a fast-moving and interconnected global economy. Submission guidelines.

Harriman House is a UK-based publisher that specializes in finance, investment, trading, economics, and business books. Founded in 1992 by Philip Jenks and his vice president, Stephen Eckett, it has established a strong reputation for delivering high-quality and insightful content. With a diverse catalog of titles, Harriman House caters to both professionals and enthusiasts and has published bestsellers such as The Psychology of Money by Morgan Housel, The Naked Trader by Robbie Burns, The Behavioral Investor by Daniel Crosby, and The Choice Factory by Richard Shotton. Harriman House collaborates with leading experts and authors to produce cutting-edge publications that offer practical advice, analysis, and research-backed insights. The company's commitment to excellence and its focus on delivering valuable educational resources have made it a trusted source for readers worldwide. Submission guidelines.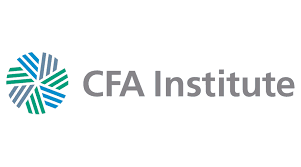 The CFA Institute Research Foundation is a nonprofit organization dedicated to advancing the investment management profession through rigorous research and educational initiatives. Established by the CFA Institute in 1947, a global association of investment professionals, the Research Foundation aims to promote the highest standards of ethics, integrity, and professionalism in the industry. The CFA Institute Research Foundation also serves as a publisher, offering a wide array of publications focused on investment research and education. These publications encompass a range of formats, including books, monographs, literature reviews, and research reports. As a publisher, the CFA Institute Research Foundation collaborates with leading industry experts, academics, and practitioners to produce high-quality content that advances the understanding and practice of investment management. Submission guidelines.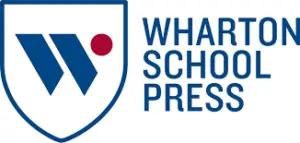 Wharton School Press is a prestigious publishing imprint associated with the Wharton School of the University of Pennsylvania. Established in 2011, it focuses on publishing books that explore key topics in finance, investment, economics, leadership, and management. Wharton School Press aims to bridge the gap between academic research and practical application, delivering insightful and actionable content to professionals, executives, and students worldwide. They have pioneered a fast-reading business book format that fits a reader's busy life, allowing readers to swiftly emerge with the tools and information needed to make an impact The press works closely with renowned faculty members from Wharton and other leading institutions to produce cutting-edge publications that provide thought leadership and expertise in various areas of business and finance. Submission guidelines.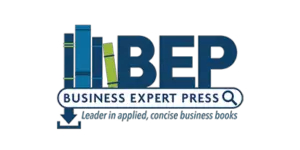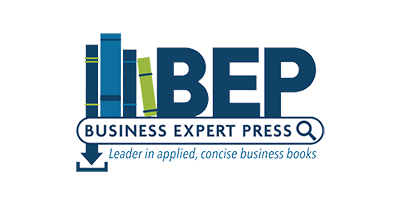 Business Expert Press is an independent publishing house that specializes in producing high-quality educational resources and reference materials for business professionals, students, and academics. Established in 2008, BEP, through its content strategists, aims to provide practical, relevant, and appropriate content that can be applied in real-life commercial settings with tactical placement practices. The publishing house focuses on various commercial disciplines, including finance, marketing, management, entrepreneurship, economics, and information technology. Their publications cover a wide range of topics, catering to both undergraduate and graduate-level readers. BEP offers concise and accessible books that present valuable insights and strategies for success in today's dynamic commercial landscape. Submission guidelines.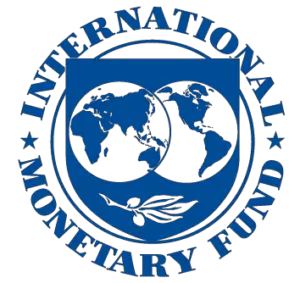 The International Monetary Fund (IMF) Publications Services is a division of the International Monetary Fund responsible for producing and disseminating a wide range of publications related to global economic issues and policies. As a reputable international organization, the IMF dedicates its efforts to fostering worldwide collaboration in monetary affairs, nurturing financial stability, and cultivating sustainable economic growth. The IMF Publications Services play a vital role in the organization's mission by providing valuable research, analysis, and policy recommendations to member countries, policymakers, researchers, academics, and the general public. Their publications cover a broad spectrum of topics, including macroeconomic analysis, fiscal policies, monetary policies, health, the buying cycle, financial stability, poverty reduction, and global economic trends. One of which is the "World Economic Outlook" (WEO), which serves as a valuable resource, offering in-depth analyses and forecasts about the global economy. Submission guidelines.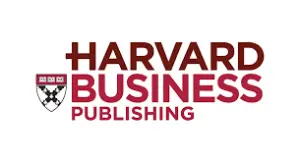 Harvard Business Publishing (HBP) is a renowned educational publishing house affiliated with Harvard Business School. Established in 1994, HBP provides high-quality educational materials, resources, and tools for individuals, educators, and organizations in the field of commerce and management. HBP offers a diverse range of products and services, including books, case studies, articles, simulations, and online learning platforms. These resources cover a wide array of commercial topics, including leadership, strategy, entrepreneurship, finance, marketing, and more. HBP's materials are known for their rigorous academic standards, practical insights, and relevance to real-life trade challenges. Through its publications and educational offerings, HBP plays a crucial role in advancing knowledge and fostering excellence in business education and practice worldwide. Submission guidelines.

Berrett-Koehler Publishers is an independent publishing company based in the United States. Founded in 1992, Berrett-Koehler focuses on publishing books that promote positive change, social justice, and personal growth. They are committed to publishing impactful works that challenge conventional thinking and inspire individuals and organizations to create a more just and sustainable world. Their catalog features books in a wide range of genres, including business and leadership, current affairs, social issues, personal development, and sustainability. They often tackle pressing global challenges and offer practical strategies and insights for readers to effect meaningful change. Known for their dedication to ethical and socially responsible publishing, Berrett-Koehler has become a trusted source for individuals seeking transformative ideas and tools for personal and professional development. Submission guidelines.

Allworth Press is a reputable publishing house specializing in books on various creative and artistic disciplines. With a rich history dating back to 1989, the company has been providing valuable resources educational materials, and tools for artists, writers, designers, and other creative professionals to build their services and manage their finances. The press has published books like "Settling Estates For Everyone" and "How to Avoid Probate for Everyone" by Ronald Farrington Sharp, and "Estate Planning" by Leonard D. DuBoff, and Amanda Bryan. Allworth Press collaborates with industry experts and experienced practitioners to publish insightful and practical books that offer guidance, inspiration, and advice to aspiring and established businesses. Submission guidelines.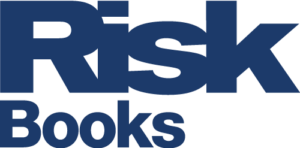 Risk Books is a renowned publishing company specializing in the field of finance and risk management. Established in 1994, it has earned a reputation as a leading provider of high-quality and authoritative literature in the domain of risk management, derivatives, and financial engineering. They offer comprehensive and insightful publications that cater to professionals, academics, and students in the finance industry. Their repertoire includes works on quantitative finance, risk modeling, portfolio management, regulatory compliance, and financial technology. Notably, "The Handbook of Risk" stands as a flagship publication, serving as an all-encompassing manual that delves into the theory and practice of risk management. It explores various dimensions of risk, ranging from market risk and credit risk to operational risk and liquidity risk. This comprehensive guide provides readers with invaluable insights into the intricate scene of risk assessment and mitigation. Submission guidelines.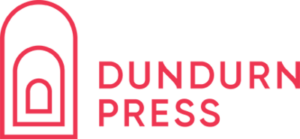 Dundurn Press is a well-established Canadian publishing company based in Toronto. With a history dating back to the early 70s, the press has proven its commitment to promoting Canadian voices and stories, showcasing the diverse perspectives and narratives of Canadian authors. It includes business and financial book writers Associated with the Ontario Arts Council and the Canada Council for the Arts, Dunburn Press continues to support and publish books that contribute value to society. Their published works include the titles "Money Like You Mean It" by Erica Alini, "Investing Strategies 3-Book Bundle" and "How to Profit from the Next Bull Market" by Alan Dustin. Submission guidelines.
Final Words
the landscape of financial book publishing is enriched by a dynamic mix of top-tier companies that established themselves as leaders in the financial services industry. The 20 best financial book publishing companies highlighted in this article exemplify excellence, innovation, and a dedication to disseminating valuable knowledge. These companies have consistently demonstrated their commitment to producing books that educate, inform, and inspire readers in the realm of finance. Through collaboration with experts, authors, and researchers, they curate a diverse range of publications that cover a wide spectrum of financial topics, from investment strategies and wealth management to economic theories and emerging market trends.
Rafal Reyzer
Hey there, welcome to my blog! I'm a full-time blogger, educator, digital marketer, freelance writer, editor and content manager with 10+ years of experience. I started RafalReyzer.com to provide you with great tools and strategies you can use to achieve freedom from 9 to 5 through online creativity. My site is a one-stop-shop for freelance writers, bloggers, publishers, content enthusiasts who want to be independent, earn more money and create beautiful things. Feel free to
learn more about me here.