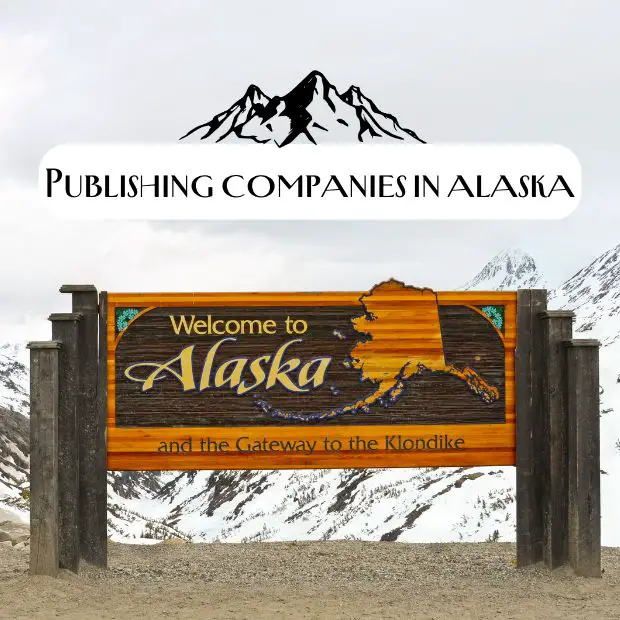 Alaska is a region renowned for its rugged wilderness, rich culture, and thriving literary community.
If you're a budding author in Alaska, finding reputable self-publishers or a traditional book publishing company is a must if you want to get your work into the hands of readers. Alaska has a rich literary tradition, and in recent years, the state has become home to a growing number of independent book publishers. These companies are dedicated to promoting local voices and preserving the stories and traditions of the region. Let's dive into our list of the top book publishing companies in Alaska and find the perfect match for your self-publishing or publishing needs. You may also appreciate the depth offered by my curated collection of 3,000+ publishing entities.
Here Are The Best Book Publishing Companies In Alaska: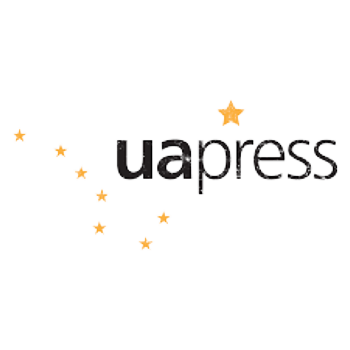 The University of Alaska Press is a nonprofit publisher that has been in operation for over 50 years. Based in Fairbanks, they specialize in releasing books related to Alaska and the Arctic, including works in the fields of history, anthropology, literature, and environmental studies. The company, just like other publishing companies, releases books of very high quality that engage with the unique culture, history, and environment of the region, and they work closely with authors to ensure their books are well-crafted and well-researched. Submission Guidelines.

Epicenter Press is based in Anchorage and was founded in 1988 to publish books that showcase the people, history, and culture of Alaska and the Pacific Northwest. They publish books in various genres, including memoirs, mysteries, and historical fiction/nonfiction, and they are dedicated to promoting and preserving the stories of the region through their books. They have published several award-winning books, and they have a reputation for producing high-quality books that are both engaging and informative. Submission Guidelines.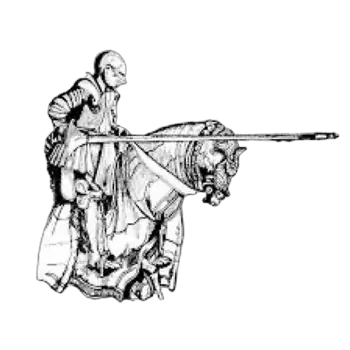 Todd Communications is a publishing and media production organization located in Anchorage. They specialize in creating books, videos, and other media related to Alaska, and they work with a wide range of clients, including businesses, nonprofits, and government agencies. They are committed to producing high-quality content that educates, inspires, and entertains, and they work closely with their clients to ensure that their projects are tailored to their specific needs. Besides traditional book publishing, Todd Communications also offers a full range of services to authors, including editing, design, and marketing support. They work closely with authors to ensure that their books are the best they can be and reach the widest possible audience through a wholesale distributor. Submission Guidelines.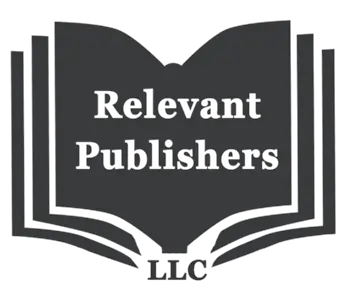 Relevant Publishers LLC is a publishing establishment that specializes in books related to spirituality, personal growth, and holistic health. They are dedicated to publishing works that inspire readers to lead more meaningful and fulfilling lives while building a literary community. Their books are written by authors who are experts in their fields and who are passionate about sharing their knowledge and insights with others. Relevant Publishers LLC is committed to providing its readers with high-quality, informative, and engaging books that help them improve their lives and make a positive impact on the world. Submission Guidelines.

Publication Consultants is a publishing company located in Anchorage that offers a wide range of publishing services to authors and marketing books. They work with authors to help them publish their books in both traditional print and digital formats, as well as offer assistance with marketing and promotion. Publication Consultants has a team of experienced professionals who are dedicated to helping authors achieve their goals and get their books and other printed materials into the hands of readers. They pride themselves on their personalized approach and attention to detail, and they strive to provide high-quality publications at an affordable price. Submission Guidelines.

Alaska Life Publishing LLC is a media company based in Anchorage, Alaska, that specializes in publishing magazines, books, and online content about life in Alaska. It was founded in 2014 by a team of experienced writers, editors, and photographers who are passionate about the Alaskan way of life and want to share their stories with a wider audience. Alaska Life Publishing LLC produces several publications, including Alaska Life Magazine, which showcases the beauty, culture, and adventure of living in Alaska; The Milepost, a travel guide that provides detailed information about the Alaskan highway system; and Alaska's Best Kitchens, a cookbook featuring recipes from some of the state's top chefs and restaurants. Submission guidelines.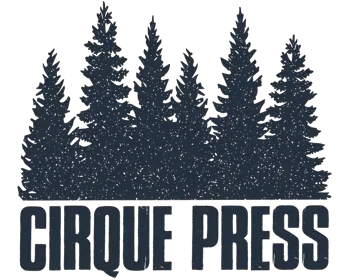 Cirque Press is a nonprofit literary press based in Anchorage that publishes an annual literary journal and a small number of books each year. They focus on publishing works related to Alaska, including poetry, fiction, and nonfiction. Cirque Press is dedicated to promoting literary excellence and creating a space for diverse voices to be heard. They also offer editing and writing workshops to support writers in the community. As an Alaska publisher, Cirque Press is committed to promoting local talent and showcasing the unique culture and landscape of the region. They work closely with authors to ensure that their books are engaging, educational, and appropriate for young readers. Submission Guidelines.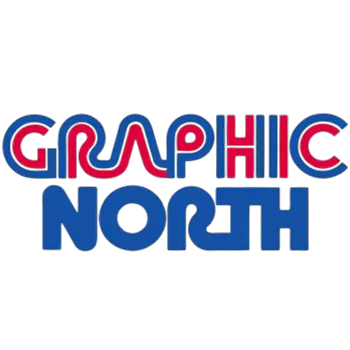 Graphic North Inc. is a small independent publisher based in Fairbanks that specializes in producing high-quality books related to Alaska and spreads across Eagle River and the Arctic. They work with a range of clients, including individuals, businesses, and nonprofit organizations, and they offer a range of services, including editing, design, and distribution. Graphic North is committed to producing beautiful and well-crafted books that capture the spirit of the region. They produce children's books focused on Alaska subject matter, which is entertaining and educational with stunning illustrations that showcase the city's culture. Submission Guidelines.

Autodidactic Press is a small independent publisher that specializes in books on self-education self-improvement and self-publication. The press is dedicated to promoting the concept of auto-didacticism, which is the practice of self-directed learning. Autodidactic Press was founded with the mission to empower individuals to take control of their learning and to provide them with the resources they need to do so. The press believes that everyone has the potential to be an autodidact and that by embracing this philosophy, individuals can achieve their full potential and lead more fulfilling lives. Submission Guidelines.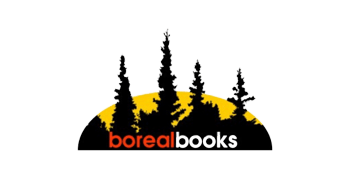 Boreal Books is an imprint of Red Hen Press, a larger independent publisher based in California. Boreal Books focuses specifically on publishing works related to Alaska. They are dedicated to promoting literary excellence and providing a platform for diverse voices to be heard. Boreal Books is committed to publishing books that reflect the unique character and spirit of the region. As a publication company, Boreal Books is dedicated to producing books that explore the rich history and culture of the American West while addressing contemporary issues facing the region. Its team of experienced professionals works closely with authors to ensure that their publications meet the highest standards of quality. Submission Guidelines.
Best Book Publishing Companies In Alaska – FAQ:
How do I find a publisher to publish my book?
There are several ways you can find a publisher to publish your book in Alaska. Here are some steps you can take; Research, prepare your manuscript, write a query letter, submit your manuscript, and be patient. Remember that finding a publisher can be a competitive process, so it's important to keep trying and be persistent.
Do you pay publishers to publish your book?
Many traditional publishers do not require you to pay to publish your book. Many of these publishers pay you a deposit or part of your royalties for your work before it even sells.
Conclusion
Alaska's literary community is thriving, and the best book publishing companies we've highlighted in this article from the University of Alaska Press to Red Hen Press's Boreal Books imprint, these Alaska based publishers offer a range of genres and styles, from memoirs and historical fiction to poetry and children's books. Whether you are a writer looking for book publishers in Alaska or a reader interested in exploring Alaskan literature, native culture, and writing, these companies are an excellent place to start. From traditional publishing to self-publishing, these companies offer a variety of options to suit your individual needs and preferences. Each publisher on this list has its unique strengths, from expertise in specific genres to a focus on supporting Alaskan writers. Next up, you may want to explore a guide on publishing companies in Hawaii.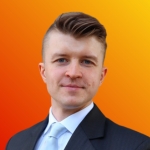 Rafal Reyzer
Hey there, welcome to my blog! I'm a full-time blogger, educator, digital marketer, freelance writer, editor and content manager with 10+ years of experience. I started RafalReyzer.com to provide you with great tools and strategies you can use to achieve freedom from 9 to 5 through online creativity. My site is a one-stop-shop for freelance writers, bloggers, publishers, content enthusiasts who want to be independent, earn more money and create beautiful things. Feel free to learn more about me here.