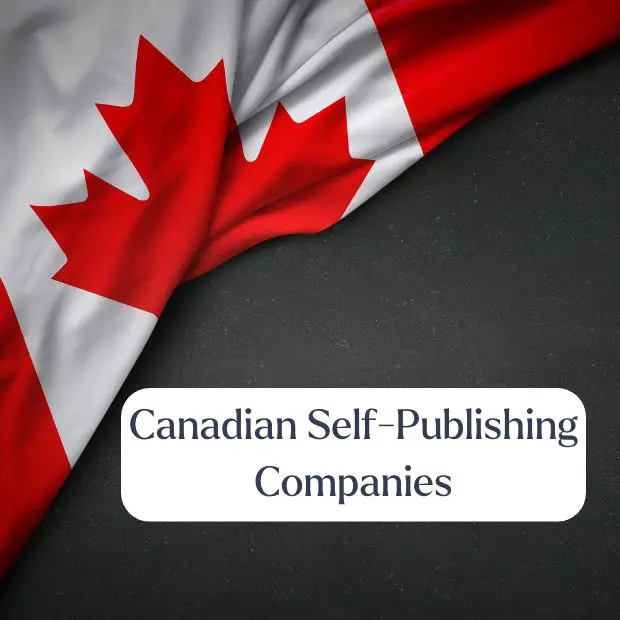 Self-publishing is a great option for authors looking to retain creative control over their work and reach a wider audience.
However, the whole publishing process can be overwhelming, especially for first-time authors. Fortunately, there's a whole slew of self-publishing companies that can assist with everything from editing to marketing. In this article, we will explore a quick list of companies in Canada that can help you self-publish your manuscript. You will see so many options to make an informed decision in bringing your work to publication that there will be no more excuses. After going through this guide, be sure to visit my detailed database of over 3,000 publishing companies.
Here Are The Best Self-Publishing Companies in Canada:
Rakuten Kobo Inc. is a Canadian e-book and audiobook retailer and a subsidiary of the Japanese e-commerce company Rakuten. Founded in Toronto in 2009, Kobo offers a range of e-readers and mobile apps for perusing digital books, and an extensive catalog of audiobooks, ebooks, and other digital content. Kobo also provides self-publishing services for writers and illustrators, which includes assistance in the distribution of their works to millions of readers worldwide. You can self-publish any e-book, whether fiction or non-fiction, through their extensive and powerful platform. Self-Publishing Guidelines.
First Choice Books is a Canadian self-publishing company based in Victoria, British Columbia. Started in 1991, they offer a range of self-publishing services, including editing, formatting, printing, and distribution. That's pretty much all the help you need to self-publish your literary masterpiece, whether in print or ebook form. Acting as your publisher, they can also offer marketing and promotional services, such as book trailers and social media campaigns, to help Canadian authors reach a wider audience. Self-Publishing Guidelines.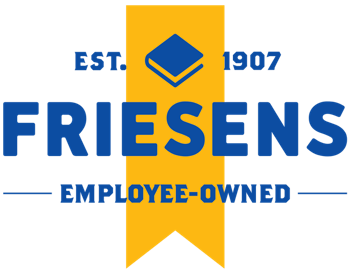 Friesens is a Canadian book printing and publishing company that has been in operation since 1907. They're a recipient of numerous awards for environmentally responsible practices. Headquartered in Manitoba, Friesens has a reputation for producing high-quality printed materials, including books, magazines, and catalogs. In addition to printing, they offer a wide range of services for authors who want to go the self-publishing route. It includes book cover design, typesetting, on-demand printing, and distribution of both print and ebooks, whether they are short story collections, graphic novels, history books, picture books, etc. Self-Publishing Guidelines.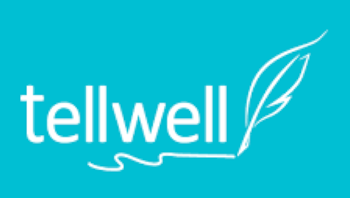 Tellwell is based in Victoria, British Columbia. Founded in 2014, they strive to provide the best array of services for writers who want to self-publish a book. That includes editing, cover design, formatting, publishing, and distribution of both print and e-books. Like a traditional publisher, they can manage the marketing and promotional aspects of publication, such as book trailers and press releases. This can help authors increase their visibility and sales. Tellwell also offers a range of customization options that enable you to retain complete control over the design and distribution of your literary creation. Self-Publishing Guidelines.
Coast Dog Press is an independent publisher based in Mayne Island, British Columbia. Established in 1990, they built a reputation for being a specialist in memoirs and books about aviation. But they are not limited to those genres. They provide complete self-publishing services that include editing, book cover design, marketing, distribution, and everything else in between to bring your book to the reading public. They will help you publish anything from literary fiction, poetry, and non-fiction books that push the boundaries of traditional literary genres. Self-Publishing Guidelines.
Printorium Bookworks is based in Victoria, British Columbia. Founded in 1990, they built a reputation for producing high-quality books with a focus on art, photography, cover design, and culture. Printorium Bookworks works with a wide range of clients, from artists and photographers to museums and galleries, to create beautiful, innovative, and thought-provoking publications. They can help turn your designs and ideas into printed books, whether it be a memoir, poetry collection, comic book, graphic novel, or any other form of literature with commercial value. Self-Publishing Guidelines.
Life Writers is a professional writing and editing business team based in Toronto, Ontario, Canada. Founded in 2010, they specialize in helping individuals and organizations tell their stories through compelling and engaging prose and poetry, and publishing them. Life Writers can help you to turn your manuscript into a self-published book. They made a name in producing compelling memoirs, biographies, corporate histories, and family histories. In addition to proofreading and editing, Life Writers also offers coaching and consulting to help clients develop their skills and achieve their goals to become published authors. Self-Publishing Guidelines.
Page Two Books was founded in 2013 and is based in Vancouver, BC, Canada. Their professional team specializes in helping thought leaders and experts in various fields publish high-quality books that impart knowledge and insights to the world. They can assign you an editor, book cover designer, and other professionals to help turn your book idea into reality. They'll assist you through the entire process, whether your book is in print, audiobook, or ebook format. With page Two Books, you can set your own book's price, retain your intellectual property, and truly enjoy the royalties you'll get. This may not be the case if you work with a traditional publishing house. Self-Publishing Guidelines.
Leanpub is an online self-publishing platform that specializes in publishing books related to software development, entrepreneurship, and other technical topics. Founded in 2010 and based in Vancouver, BC, Canada, Leanpub offers a unique publishing model. Their platform can enable you to publish and sell your e-book directly to consumers in multiple formats, such as EPUB, PDF, and MOBI. Leanpub takes a small percentage of each sale of your ebook. In exchange, the platform offers a range of tools and features. For example, streamlining the publishing and marketing processes. Self-Publishing Guidelines.
Notion Wave is a software developer in Aurora, Ontario that offers a cloud-based digital publishing platform called PUBNiTO. The said platform can be used for publishing interactive ePUB3 books. It is loaded with tools that any writer or artist needs in lay-outing their book, including Authoring Studio, Reader, and Online Store. All of which work on both PCs and smartphones. PUBNiTO is just one of several software developed for writers, entrepreneurs, and students since they went into business in 1989. Check their website to find out how much each package or plan costs. Self-Publishing Guidelines.
Writers' Exchange is more of a non-profit organization than a publishing house. But this volunteers' community and their website help under-resourced kids and youths learn the power of the written word and compelling images. Headquartered in Vancouver, BC, Writers' Exchange conducts local classes and workshops for young minds and teaches them the finer points of creative writing and drawing. Then the children will experience the joy of getting their book published and sold at ISSUU. Self-Publishing Guidelines: NA, instead they have a publications page that showcases some of the self-published books produced by the organization.
The Creative Writing for Children Society (CWCS) is a non-profit organization based in Vancouver, BC, that teaches children and youth aged 8-18 how to write, draw, and create a book. CWCS offers a variety of programs, workshops, and events that foster creativity, build confidence, and develop skills in the written word. Just like Writers' Exchange, they publish the works of kids and teens that went through their programs. The organization is run by volunteers, including experienced authors and experienced educators, who are passionate about nurturing the next generation of writers. Self-Publishing Guidelines: NA, but check out their GALLERY.
Based in Ontario, Canada, Ardith Publishing started as a traditional publisher over 25 years ago. Catching the wave of digital transformation, they shifted to self-publishing. Besides their self-publishing package, wherein they will assist you in designing the cover (including the spine), proofreading, and publishing your book, they also offer an ebook package, which is exclusively for the digital market. It'll be worth it to invest in the reasonable cost of the package they offer. They can also assist you in selling and marketing your book, whether in paperback or hardcover form, in Canada and the United States, as well as online. Self-Publishing Packages.
Blitzprint is a full-service printer based in Calgary, Alberta, Canada. They have over 60 years of experience in the printing industry and offer a wide range of printing services, including digital, offset, and large-format printing. Blitzprint also offers self-publishing services to Canadian writers and illustrators, wherein they will assist you in every phase of your book's production. It includes book cover design, binding, finishing, and distribution. You can ask for a free quote so you will have an idea of the total cost of the services you require turning your manuscript into a hardcover or paperback. Self-Publishing Guidelines.
Wrap up
Self-publishing has become a viable option for authors in Canada who don't want to be chained to a contract with a large publishing house. Over a dozen self-publishing companies are operating in Canada, so there's no stopping you if you have a good book and want to reach a wider audience. These companies offer affordable pricing, wide distribution channels, professional editing and design services, and marketing support, so if you're looking for an Apple package, you should try them. Next up, you may want to explore a guide to publishing companies in Portland.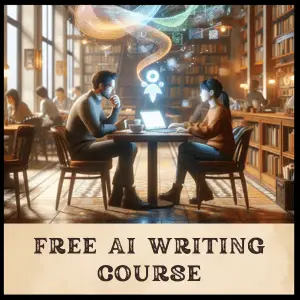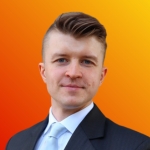 Rafal Reyzer
Hey there, welcome to my blog! I'm a full-time blogger, educator, digital marketer, freelance writer, editor, and content manager with 10+ years of experience. I started RafalReyzer.com to provide you with great tools and strategies you can use to become a proficient writer and achieve freedom through online creativity. My site is a one-stop shop for freelance writers, bloggers, publishers, and content enthusiasts who want to be independent, earn more money, and create beautiful things. Dive into my journey here, and don't miss out on my free 60-minute AI writing online course.